printer friendly version
Camera placement strategy and considerations
June 2010
CCTV, Surveillance & Remote Monitoring
The placement of cameras within any operation needs to be based on a thorough risk analysis and defined requirements in terms of monitoring and evidence collection. However, there are a number of tips that can be identified in the use and placement of cameras to give consistent and effective CCTV coverage and delivery. Some useful suggestions from the literature and my own experience include the following:
Use fixed and PTZ (pan/tilt/zoom) or high- speed dome cameras in combination to get the broad picture as well as provide the facility to zoom in to identify identification of clarification of fine details. PTZs can be positioned to cover a wide area to complement a number of fixed cameras.
Ensure that cameras can be easily accessed by maintenance personnel without the use of expensive lift equipment or safety issues in gaining access – access costs can easily strain a budget unexpectedly or lead to marginal camera performance because of dirt or poor maintenance.
Site cameras to they have natural geographical protection from vandalism or interference, or ensure they are vandal proof.
Set up cameras with overlapping fields of view to ensure that they provide protection for each other.
Cameras should be placed at entry/exit or channel points to facilitate identification of people in the area.
Avoid camera placements where camera views are too angled to identify faces or behaviour clearly – test views out with practical scenarios to check this. This should include testing the view of people with caps or "hoodies".
PTZs can be used as an active deterrent where people can see that they are being tracked and observed. High-speed domes should be used to facilitate monitoring of personnel without calling attention to the fact.
Ensure camera support structures are not vulnerable to wind or other forms of vibration including traffic to ensure a steady picture. Coastal areas in particular are susceptible to wind that causes camera shake.
Evaluate the potential influence of adverse lighting effects on a 24-hour basis, including the impact of sunlight angles, bright light sources such as car headlights or other lighting, and variable lighting.
Where necessary and permitted, consider use of overt and covert cameras to complement each other – this could include coverts that are used to obtain identification images, or behaviours aimed at circumventing more obvious cameras.
Group cameras together through macros or settings on digital systems so all relevant cameras can be called up on monitors should an event or incident happen in a particular area.
Thermal imaging cameras can be used where lighting costs are excessive and movement and behaviour rather than identification are the issue. This can include detection of presence at long range. We are likely to see an increasing use of thermal imaging cameras.
Use cameras in conjunction with other security technology inputs in order to maximise effects where possible, for example, using cameras in conjunction with goods scanning technology to verify processing of goods.
The use and placement of cameras is an important part of an effective CCTV system. However, you will also need to display signage that CCTV cameras are operational in the area. This is best practice to ensure people are informed that they are under surveillance, and to address potential legal and privacy issues relating to camera usage.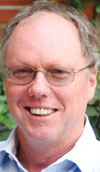 Dr Craig Donald is a human factors specialist in security and CCTV. He is a director of Leaderware which provides instruments for the selection of CCTV operators, X-ray screeners and other security personnel in major operations around the world. He also runs CCTV Surveillance Skills and Body Language, and Advanced Surveillance Body Language courses for CCTV operators, supervisors and managers internationally, and consults on CCTV management. He can be contacted on +27 (0)11 787 7811 or craig.donald@leaderware.com
Credit(s)
Further reading:
Elvey partners with HALO
Elvey Security Technologies News CCTV, Surveillance & Remote Monitoring
Elvey Group has partnered with HALO Europe to provide Africa's first body-worn solution with zero upfront costs. This includes an IP68-certified body camera and a 4G-connected device.
Read more...
---
Regal announces new partnership
Regal Distributors SA CCTV, Surveillance & Remote Monitoring
Having a bird's eye view of your surveillance data, with the capability to drill down to the details obtained via connected security solutions, is a game changer for security operators, companies and even officers on the ground.
Read more...
---
Invisible connection and tangible protection via cloud
Dahua Technology South Africa Perimeter Security, Alarms & Intruder Detection CCTV, Surveillance & Remote Monitoring Products
Dahua Technology has launched its AirShield security solution that uses advanced, stable and reliable RF communication technology and cloud services, integrating alarm hubs, various detectors and accessories, with several software apps.
Read more...
---
Hikvision expands solar-powered solutions
CCTV, Surveillance & Remote Monitoring Products
Hikvision is offering a portfolio of solar solutions, the 4G solar-powered camera kit, a wireless bridge, and mobile solar security tower solutions to assist in keeping remote and isolated areas safe in a simple, practical, and cost-effective way.
Read more...
---
Affordable entry-level cameras from Dallmeier
Dallmeier Electronic Southern Africa CCTV, Surveillance & Remote Monitoring Products
Dallmeier has introduced the 'E' version of the DOMERA camera family, offering high image quality with 2 MP and 5 MP resolution, and providing detailed images even in low light conditions.
Read more...
---
The importance of the operator's frame of reference
Leaderware Editor's Choice CCTV, Surveillance & Remote Monitoring Security Services & Risk Management Mining (Industry)
The better the operator's frame of reference and situational awareness, and the more informed they are in dealing with CCTV surveillance in the mining industry, the more successful they are likely to be in surveillance.
Read more...
---
Enhancing surveillance on mines
Avigilon Technews Publishing Axis Communications SA Forbatt SA Hikvision South Africa Bosch Building Technologies Editor's Choice CCTV, Surveillance & Remote Monitoring Integrated Solutions Mining (Industry)
Smart Security approached a number of surveillance vendors to find out what the latest in surveillance technology is that can make a difference to security operations in mines, as well as general operations.
Read more...
---
Surveillance to improve worker safety
Axis Communications SA Mining (Industry) CCTV, Surveillance & Remote Monitoring Integrated Solutions
With substantial deposits of mineral resources, mining is critical for South Africa's economic growth and prosperity; however, mining can be dangerous, especially for the people working on the ground and in the shafts.
Read more...
---
Radar-video fusion camera
Axis Communications SA CCTV, Surveillance & Remote Monitoring Mining (Industry) Products
The AXIS Q1656-DLE Radar-Video Fusion Camera device brings video and radar analytics together in AXIS Object Analytics to deliver detection and visualisation.
Read more...
---
Centralised VMS for multiple sites
Mining (Industry) CCTV, Surveillance & Remote Monitoring
Dispersed mining operation relies on AxxonSoft for centralised video management as well as device health monitoring and the reliable distribution of analytics to various camera brands.
Read more...
---