printer friendly version
Imaging technologies impact operator viewing
May 2010
CCTV, Surveillance & Remote Monitoring
Alternate camera technologies may sound good on paper, but how do they affect operator performance?
There has been an increasing use of alternative camera technologies for CCTV over the last few years. This includes infrared and thermal imaging, night vision technologies, radiation detection, low light cameras and various illumination technologies. Some of these have been incorporated into mainstream systems while others are still in experimental modes.
It is clear, however, that these kinds of images are going to play an important part of CCTV detection in the future, and not just at night but over a 24 hour cycle. What is interesting is that the images produced from some of these technologies are potentially very different from the normal live scenes from a standard camera. Yet there is an expectation that operators will simply take up the new technologies and be able to see what is required in pictures that are very different from real life.
I have emphasised in the past that it is essential that staff in the control room are observant, know what they are looking for, can tune in to the scenes they are watching and conduct an effective visual analysis.
Too many owners and managers of schemes believe that anybody can do CCTV and pay little attention to the fact that it is a skilled process. This is even before the technology starts generating images that are only representations of real life in the form of thermal blobs and hot spots on screen. Undoubtedly a large number of operators in the industry are going to be challenged by new representations of reality and threats on screen.
Comparisons can be made to X-ray screening in the aviation industry. Some figures coming out of the recruitment process in the UK, for example, indicate that about 38% of job applicants are unsuited to handling the visual processing demands of the job alone. This includes the review, fast visual analysis and detection of threats or approval of contents. Even with the standard X-ray screening, a range of filters which can radically change the way images are viewed are already available. The introduction of millimetre wave technology, and more recently of full body X-ray images challenges the traditional viewing of X-ray images even further.
As technology advances, we are getting an increasing array of different ways of viewing things and increased use of intelligent systems. Yet at times these are not only going in different directions, they are increasing the visual analysis and work demands that operators are faced with in the workplace. There may be a need for fewer people, but the skill requirements and skill sets are increasing. The old conception of watching CCTV in the same passive way that one watches TV is already seen as inappropriate, with the need for proactive analysis and interpretation being an essential part of the success of CCTV detection.
As new technologies are implemented, we are going to have to grapple with new ways of viewing and analysing, different kinds of evidence, different ways of gathering evidence, and an increasing need for the right kind of people and innovative strategies for effective CCTV viewing.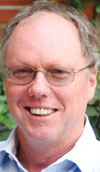 Dr Craig Donald is a human factors specialist in security and CCTV. He is a director of Leaderware which provides instruments for the selection of CCTV operators, X-ray screeners and other security personnel in major operations around the world. He also runs CCTV Surveillance Skills and Body Language, and Advanced Surveillance Body Language courses for CCTV operators, supervisors and managers internationally, and consults on CCTV management. He can be contacted on +27 (0)11 787 7811 or craig.donald@leaderware.com
Credit(s)
Further reading:
Why is CCTV failing?
Issue 2 2020, Leaderware , Editor's Choice
It seems that a lot of the CCTV systems out there are largely for show, or to retrieve information afterwards.
Read more...
---
The importance of correct specifications
Issue 2 2020, Sensor Security Systems , CCTV, Surveillance & Remote Monitoring
To prevent the incorrect specification of CCTV equipment, Sensor Security has a comprehensive checklist to complete.
Read more...
---
Dahua unveils core products for 2020
Issue 2 2020, Dahua Technology South Africa , CCTV, Surveillance & Remote Monitoring
Dahua Technology unveiled its 2020 core products in Intersec Dubai, enabling and accelerating its AIoT transformation.
Read more...
---
Wireless HD CCTV network
Issue 2 2020 , CCTV, Surveillance & Remote Monitoring
Infinet Wireless' wireless solutions have been deployed in Ipswich town centre to improve safety and ensure hassle free HD surveillance.
Read more...
---
The impact of the COVID-19 virus on security
Issue 2 2020, Leaderware , Editor's Choice
The social and personal implications of the COVID-19 Corona virus has already had a devastating impact on countries, social institutions, communities, businesses and individuals.
Read more...
---
Hikvision launches LED display product line
Issue 2 2020, Hikvision South Africa , CCTV, Surveillance & Remote Monitoring
Hikvision has launched a full range of internally manufactured LED displays, providing high-definition colour imaging.
Read more...
---
End-to-end surveillance upgrade
Issue 2 2020 , CCTV, Surveillance & Remote Monitoring
An upgrade of a video surveillance solution composed of video management software and 425-plus new cameras has transformed security operations for the Central Bank of Jordan.
Read more...
---
Reinventing network camera security
Issue 1 2020, Axis Communications SA , CCTV, Surveillance & Remote Monitoring
Now in its seventh generation and celebrating its 20th anniversary, the Axis ARTPEC chip was launched in 1999 designed to optimise network video.
Read more...
---
Cloud-based fleet and driver management
Issue 1 2020, Graphic Image Technologies , CCTV, Surveillance & Remote Monitoring
Graphic Image Technologies (GIT) has announced the availability of a cloud-based dashcam designed to improve on-the-road behaviour and assist in improving fleet management.
Read more...
---
CCTV surveillance needs are critical in defining types of camera deployment
Issue 1 2020, Leaderware , Editor's Choice
Cameras by themselves do not reduce crime; they need to be implemented as part of a considered strategy of crime prevention and detection.
Read more...
---