printer friendly version
Imaging technologies impact operator viewing
May 2010
CCTV, Surveillance & Remote Monitoring
Alternate camera technologies may sound good on paper, but how do they affect operator performance?
There has been an increasing use of alternative camera technologies for CCTV over the last few years. This includes infrared and thermal imaging, night vision technologies, radiation detection, low light cameras and various illumination technologies. Some of these have been incorporated into mainstream systems while others are still in experimental modes.
It is clear, however, that these kinds of images are going to play an important part of CCTV detection in the future, and not just at night but over a 24 hour cycle. What is interesting is that the images produced from some of these technologies are potentially very different from the normal live scenes from a standard camera. Yet there is an expectation that operators will simply take up the new technologies and be able to see what is required in pictures that are very different from real life.
I have emphasised in the past that it is essential that staff in the control room are observant, know what they are looking for, can tune in to the scenes they are watching and conduct an effective visual analysis.
Too many owners and managers of schemes believe that anybody can do CCTV and pay little attention to the fact that it is a skilled process. This is even before the technology starts generating images that are only representations of real life in the form of thermal blobs and hot spots on screen. Undoubtedly a large number of operators in the industry are going to be challenged by new representations of reality and threats on screen.
Comparisons can be made to X-ray screening in the aviation industry. Some figures coming out of the recruitment process in the UK, for example, indicate that about 38% of job applicants are unsuited to handling the visual processing demands of the job alone. This includes the review, fast visual analysis and detection of threats or approval of contents. Even with the standard X-ray screening, a range of filters which can radically change the way images are viewed are already available. The introduction of millimetre wave technology, and more recently of full body X-ray images challenges the traditional viewing of X-ray images even further.
As technology advances, we are getting an increasing array of different ways of viewing things and increased use of intelligent systems. Yet at times these are not only going in different directions, they are increasing the visual analysis and work demands that operators are faced with in the workplace. There may be a need for fewer people, but the skill requirements and skill sets are increasing. The old conception of watching CCTV in the same passive way that one watches TV is already seen as inappropriate, with the need for proactive analysis and interpretation being an essential part of the success of CCTV detection.
As new technologies are implemented, we are going to have to grapple with new ways of viewing and analysing, different kinds of evidence, different ways of gathering evidence, and an increasing need for the right kind of people and innovative strategies for effective CCTV viewing.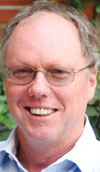 Dr Craig Donald is a human factors specialist in security and CCTV. He is a director of Leaderware which provides instruments for the selection of CCTV operators, X-ray screeners and other security personnel in major operations around the world. He also runs CCTV Surveillance Skills and Body Language, and Advanced Surveillance Body Language courses for CCTV operators, supervisors and managers internationally, and consults on CCTV management. He can be contacted on +27 (0)11 787 7811 or craig.donald@leaderware.com
Credit(s)
Further reading:
Qognify VMS adds support for Pelco IP camera series
CCTV, Surveillance & Remote Monitoring Products
The latest IP camera series from Pelco can now be used with Qognify's advanced video solution for corporate and enterprise projects, increasing the overall number of camera models and third-party devices supported in Qognify VMS to more than 6 500.
Read more...
---
VIVOTEK launches VAST Security Station
CCTV, Surveillance & Remote Monitoring Products
VIVOTEK officially launched its AI security system, VAST Security Station (VSS), in March, available to users in three flexible tiers: VSS Lite, VSS Standard, and VSS Professional.
Read more...
---
Keeping students, staff and communities safe
Vumacam News CCTV, Surveillance & Remote Monitoring Security Services & Risk Management
South African schools are facing increasing security challenges, making effective surveillance systems more important than ever. To address this issue, Vumacam is offering advanced security solutions with security partners, aimed at keeping students, staff, and the community safe.
Read more...
---
Helping to care for zoo animals
Hikvision South Africa CCTV, Surveillance & Remote Monitoring
Zoo keeps an eye on the safety of animals and visitors through the installation of Hikvision 4 MP turret, 12 MP Fisheye cameras, as well as PTZs, NVRs and central management system.
Read more...
---
Boosting digital-intelligent transformation and AI applications
Dahua Technology South Africa CCTV, Surveillance & Remote Monitoring Products
2022 has been a year full of development and innovation for Dahua. The company has launched various upgrades to its existing product portfolio as well as an artillery of new products and solutions that address specific needs/problems in society.
Read more...
---
Arcules and IMMIX announce integration
News CCTV, Surveillance & Remote Monitoring Products
Arcules has announced that its integration with Immix Central Station and Guard Force is available. The integration provides Central Station and Guard Force users a way to manage, verify, and respond to security events, while using Arcules-managed video feeds.
Read more...
---
Developing an effective CCTV control room culture
Leaderware Editor's Choice CCTV, Surveillance & Remote Monitoring Training & Education
Organisational culture in organisations can be seen as the set of values, practices, focus, standards and behaviours, and ways of interacting with others that are accepted and subscribed to by the people who work there.
Read more...
---
Eagle Eye Networks releases 2023 Video Surveillance Trends Report
Eagle Eye Networks News CCTV, Surveillance & Remote Monitoring
Eagle Eye Networks has released the 2023 Trends in Video Surveillance ebook, identifying five trends that will have the largest impact on businesses around the globe in 2023.
Read more...
---
Stainless steel 8 MP dome
Axis Communications SA Products CCTV, Surveillance & Remote Monitoring
Enclosed in marine-grade stainless steel (SS 316L) and DNV-certified, the AXIS Q3538-SLVE can withstand the corrosive effects of seawater and cleaning chemicals.
Read more...
---
Enhanced image clarity and enriched AI functions
Dahua Technology South Africa CCTV, Surveillance & Remote Monitoring Products
The IPC WizMind S series is equipped with multiple intelligent functions, offers adaptability, and comes in plastic-free packaging, enabling better image performance, promoting environmental sustainability, and providing global clients with smarter vision with a stronger surveillance shield.
Read more...
---