printer friendly version
Fire protection from Technoswitch
April 2010
Fire & Safety

There is an enormous variety of fire detection and suppression products in the market today. These range from smoke, heat and flame detectors through to control panels of various sizes and capabilities down to the suppression agents themselves. The choice of product to use should always be governed by quality and valid product certification.
Advanced fire control panels
Advanced Electronics manufacture a large range of conventional and intelligent fire control panels. The Ex-3000 series, detects a fire in the same manner as a fire alarm system, but in addition to sounding alarms, it also controls the release of an extinguishing agent. This panel offers a number of unique features, including a large LCD graphical display and keypad. The control panel comes with three detection zones, time and date stamped log, advanced cause-and-effect and extensive I/O. Optional accessories include networked remote status panels, hold or abort pushbuttons and active EOL units. The EX-3000's three-zone automatic extinguishing panel is approved to EN12094-1 (European standard for Fixed Firefighting Systems-Components for Gas Extinguishing Systems) and
EN54-parts 2 and 4.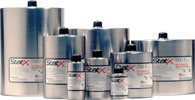 Stat-X fire suppression
For fire suppression systems, Stat-X generators offer an environmentally friendly solution. Stat-X fixed system electrical units are electrically actuated and range in size from units containing 30 grams (covering about 0,5 cubic metres) up to 2500 grams (covering about 40 cubic metres). Upon activation, these units produce an exceptionally effective, ultra-fine, potassium based aerosol. Fire suppression is rapidly achieved through interference between the ultra-fine aerosol particulate and the flame's free radicals – terminating propagation of the fire. The Stat-X aerosol generators are very cost effective to install and maintain – as they do not require pressure vessels, piping or expensive installation costs. Stat-X is Listed for Class A, B, C fires by UL, ULC, CSIRO, ECB and many others.
For more information, contact Trevor Harty, Technoswitch, +27 (0)11 794 9144, [email protected], www.technoswitch.co.za
Credit(s)
Further reading:
Workplace fire detection: early warning is key
Fire & Safety
Workplace fire detection systems should be correctly installed and regularly tested to ensure they provide proper cover and are able to assist staff members to safely escape and alert you before a fire becomes an inferno.
Read more...
---
Fire safety in financial organisations
Financial (Industry) Fire & Safety
The data that drives modern finance is physically stored and processed by banks of equipment in cabinets where they give off a significant amount of heat as a side effect to their furious electronic activity.
Read more...
---
ZYTEQ Fire offers EN54 certified range
ZYTEQ Fire Fire & Safety
Cape Town-based ZYTEQ Fire, a manufacturer and supplier of electronic fire detection equipment, offers a range of addressable, conventional and extinguishing equipment that is certified in Europe to the EN54 standards.
Read more...
---
Technoswitch appointed as FST distributor
Technoswitch Fire Detection & Suppression News Fire & Safety
Technoswitch's appointment as a distributor for the Fire & Security Techniques (FST) range of fire suppression solutions forms part of the company's strategic plan to expand its range of suppression solutions.
Read more...
---
Perimeter and fire protection
Hikvision South Africa CCTV, Surveillance & Remote Monitoring Fire & Safety Perimeter Security, Alarms & Intruder Detection
Hikvision's HeatPro is a new series of thermal cameras designed to provide affordable all-weather deterrent and alerts, aimed at perimeter protection and fire prevention applications.
Read more...
---
Integrated fire protection for mines
FS Systems Fire & Safety
A recent installation of the latest fire detection and gas suppression technologies with custom integrations into the Mining Fire Control Network, was completed by the FS Group in 14 E-Houses for a mining client in West Africa.
Read more...
---
Suppression solutions by Technoswitch
Technoswitch Fire Detection & Suppression Fire & Safety Products
Technoswitch supplies an extensive range of trusted fire suppression solutions for various applications.
Read more...
---
ORYX conventional fire panel range update
Technoswitch Fire Detection & Suppression Fire & Safety
Technoswitch recently added the redesigned ORYX repeater panel range to its second-generation ORYX conventional fire panel range. The repeater panels offer control functionality with silence buzzer, silence alarm, sound alarm and reset buttons.
Read more...
---
EN54-4 certified power supplies
Technoswitch Fire Detection & Suppression Fire & Safety
The Technoswitch EN54-4 certified range of power supplies deliver additional built-in performance features that most others fail to provide. These features ensure that the PSUs provide reliable power and continuously monitor total performance.
Read more...
---
Five things you can do for workplace fire safety
Fidelity Services Group Fire & Safety
Any responsible business owner or office manager should be concerned about workplace fire safety and whether or not there are enough preventative measures to avoid an emergency.
Read more...
---