printer friendly version
Data protection service from Metrofile
August 2009
Security Services & Risk Management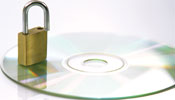 Research by Gartner and others suggest that 75% of company critical data goes home every night, unprotected and at times not backed-up. The same research suggests that while many companies do backup their data, 34% do not test the backup and that as much as 77% of backups fail. Furthermore, some 84% of corporate intellectual property is now believed to be held in e-mail, an area few companies manage or backup effectively.
It is with this in mind that Metrofile has teamed up with technology vendors, Attix5 and Mimecast to launch its latest Data Protection Service offering.
"Clients have been calling on us to broaden our services to cover the management of their digital assets both on and off site," says Peter McLaren-Kennedy, sales and marketing director at Metrofile. "It is with this that we took a strategic decision to identify vendors that provide technology to support this, and then bundle these services under a Data Protection Service umbrella."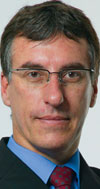 Peter McLaren-Kennedy
The announcement marks an aggressive move by the company to harness the power of technology in order to provide clients with access to the right tools to assist with better managing their digital assets.
As part of the agreements with both companies, Metrofile will now be able to bundle, tailor and resell technology solutions from Mimecast and Attix5.
"We looked for vendors whose technology offerings matched our business strategy and could provide robust solutions that would give customers peace of mind that their e-mail and digital assets were in good hands. With risk management and compliance being top-of-mind for managers around the globe, it was critical that the technology we selected adhere to global stands, while at the same time provide superior technology services," adds McLaren-Kennedy.
The new Data Protection Services division is an addition to Metrofile's existing services that include records management, image processing, data protection, information solutions and paper management. The new services fill the gap identified by clients within the realm of digital information management and lower the barriers to entry for organisations looking to make use of offsite data management services, but were deterred as a result of the costs to entry of existing technology solutions that require large backup tape systems or big bandwidth pipes.
For more information contact Peter McLaren-Kennedy, sales and marketing director, Metrofile, +27 (0)11 677 3028, [email protected]
Further reading:
Employee screening trends
iFacts Security Services & Risk Management
Criminal record checks still the most popular background check conducted around the world, but global employee screening trends are changing according to iFacts.
Read more...
---
South African business readies for a journey to the cloud
Security Services & Risk Management
There is an increasing demand for cloud services in the country, driven by the need to use advanced technologies such as AI while also providing hybrid workers access to data, regardless of their location.
Read more...
---
What to do in the face of growing ransomware attacks
Technews Publishing Cyber Security Security Services & Risk Management
Ransomware attacks are proliferating, with attackers becoming more sophisticated and aggressive, and often hitting the same victims more than once, in more than one way.
Read more...
---
South Africa can accelerate its move to smart cities
Security Services & Risk Management
What global smart city leaders have in common is that they have built on, and developed existing infrastructure, transforming it iteratively; South Africa is well positioned to adopt this approach.
Read more...
---
Where does SA logistics stand as far as cybersecurity is concerned?
Logistics (Industry) Security Services & Risk Management
Lesiba Sebola, director of information technology at Bidvest International Logistics, says it is paramount to safeguard IT infrastructure given how central it has become to operations.
Read more...
---
The Deposita Protector 3000 d-s1
Deposita Security Services & Risk Management
The Protector 3000 d-s1, designed for medium-sized enterprises, improves the level of security at the business and helps optimise resources by streamlining cash-handling processes.
Read more...
---
Top fraud trends to watch in 2023
News Security Services & Risk Management
Even though financial concerns remain a significant obstacle for companies in implementing new anti-fraud technologies, 60% of businesses expect an increase in their anti-fraud technology budgets in the next two years.
Read more...
---
Be cautious when receiving deliveries at home
News Perimeter Security, Alarms & Intruder Detection Security Services & Risk Management
Community reports of residents being held up at their gate when collecting fast food deliveries at home are once again surfacing.
Read more...
---
Sasol ensures Zero Trust for SAP financials with bioLock
Technews Publishing Editor's Choice Cyber Security Security Services & Risk Management
Multi-factor authentication, including biometrics, for SAP Financials from realtime North America prevents financial compliance avoidance for Sasol.
Read more...
---
Protecting yourself from DDoS attacks
Cyber Security Security Services & Risk Management
A DDoS attack, when an attacker floods a server or network with Internet traffic to prevent users from accessing connected online services, can be costly in both earnings and reputation.
Read more...
---