printer friendly version
Data protection service from Metrofile
August 2009
Security Services & Risk Management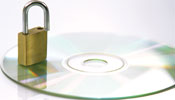 Research by Gartner and others suggest that 75% of company critical data goes home every night, unprotected and at times not backed-up. The same research suggests that while many companies do backup their data, 34% do not test the backup and that as much as 77% of backups fail. Furthermore, some 84% of corporate intellectual property is now believed to be held in e-mail, an area few companies manage or backup effectively.
It is with this in mind that Metrofile has teamed up with technology vendors, Attix5 and Mimecast to launch its latest Data Protection Service offering.
"Clients have been calling on us to broaden our services to cover the management of their digital assets both on and off site," says Peter McLaren-Kennedy, sales and marketing director at Metrofile. "It is with this that we took a strategic decision to identify vendors that provide technology to support this, and then bundle these services under a Data Protection Service umbrella."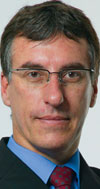 Peter McLaren-Kennedy
The announcement marks an aggressive move by the company to harness the power of technology in order to provide clients with access to the right tools to assist with better managing their digital assets.
As part of the agreements with both companies, Metrofile will now be able to bundle, tailor and resell technology solutions from Mimecast and Attix5.
"We looked for vendors whose technology offerings matched our business strategy and could provide robust solutions that would give customers peace of mind that their e-mail and digital assets were in good hands. With risk management and compliance being top-of-mind for managers around the globe, it was critical that the technology we selected adhere to global stands, while at the same time provide superior technology services," adds McLaren-Kennedy.
The new Data Protection Services division is an addition to Metrofile's existing services that include records management, image processing, data protection, information solutions and paper management. The new services fill the gap identified by clients within the realm of digital information management and lower the barriers to entry for organisations looking to make use of offsite data management services, but were deterred as a result of the costs to entry of existing technology solutions that require large backup tape systems or big bandwidth pipes.
For more information contact Peter McLaren-Kennedy, sales and marketing director, Metrofile, +27 (0)11 677 3028, petermc@metrofile.co.za
Further reading:
Convergence of cyber and physical security
Integrated Solutions Security Services & Risk Management
The overlap between cybersecurity and physical security will necessitate the integration of cyber and physical security in order to enable the sharing of events to the same security operations centre.
Read more...
---
Reduce electrical risks in commercial and industrial buildings
Security Services & Risk Management
Eaton's new whitepaper aims to help professionals reduce electrical risks in commercial and industrial buildings and prevent faults that can endanger workers, damage property and disrupt business continuity.
Read more...
---
Sustainability School opens for enrolment
Education (Industry) News Security Services & Risk Management
Three-part programme, first developed for Schneider Electric employees, is now available for free for companies worldwide. Attendees learn how to future-proof their businesses and accelerate their decarbonisation journeys.
Read more...
---
Success in business process best practices
Technews Publishing Kleyn Change Management Editor's Choice Integrated Solutions Security Services & Risk Management
This month we commandeer time with the woman who is spearheading our national conversation on Women in Security, Lesley-Anne Kleyn, to get to know the lady herself a little better.
Read more...
---
Security awareness training
Training & Education Security Services & Risk Management
It is critically important to have a security awareness solution that uses the limited time available to train effectively, and one that provides targeted education that is relevant to users.
Read more...
---
Technology to thwart solar panel thieves
Asset Management, EAS, RFID Security Services & Risk Management Products
A highly efficient industrial network is coming to the rescue of the solar industry, as solar panels, inverters and batteries are being targeted by thieves and threaten to destabilise the industry.
Read more...
---
Banking the unbanked comes with security risks
Financial (Industry) Security Services & Risk Management
As grim as it was, the pandemic of recent years and its resultant global economic crisis were a prime catalyst for record number of first-time bank users, the previously unbanked.
Read more...
---
Security is like infinity
Alwinco Security Services & Risk Management
Security needs constant attention, dedication and input. The scary thing is that most people think that security is something that you buy, install, and then forget about.
Read more...
---
Vulnerabilities in industrial cellular routers' cloud management platforms
Industrial (Industry) Cyber Security Security Services & Risk Management
Research from OTORIO, a provider of operational technology cyber and digital risk management solutions, unveils cyber risks in M2M protocols and asset registration that expose hundreds of thousands of devices and OT networks to attack
Read more...
---
SAFPS to launch a platform to combat fraud
Editor's Choice News Security Services & Risk Management
In response to the growing need for a proactive approach to fraud prevention, the SAFPS is developing a product called Yima, which will be a one-stop-shop for South Africans to report scams, secure their identity, and scan any website for vulnerabilities.
Read more...
---