printer friendly version
Ten things you never knew about your employees
August 2009
Security Services & Risk Management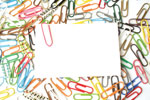 Over two-thirds of all security breaches, whether stolen paperclips or fraud worth millions of Rands, are perpetrated by members of staff of all ranks.
"How far can any sane company leader exercise blind faith and trust employees without any checks and balances," asks Amir Lubashevsky, executive director of Magix Integration. "It is only by understanding the dangers posed by those employees with limited ethical values that a business can effectively mitigate the internal risks and protect itself."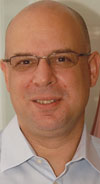 Below are 10 facts most business owners and managers do not know about their employees.
1. They do not care about your balance sheet. Sad to say, even middle and top-level management do not understand or care about the company's finances. It is all about what they can get and do for themselves at the company's expense.
2. They can easily steal information from you. Whether it is intentional or in complete ignorance while under the influence of questionable friends and social engineers, employees have access to information your competition and identity thieves want.
3. They can 'help' a friend obtain sensitive information. Most humans are always willing to help a friend obtain information, especially if they do not think that data has any value. When your company depends on that data as a competitive advantage, damage is a certainty.
4. They do not know how exposed they are to social engineering. Social engineers are slick, prepared and ruthless. Even the most honest employees will fall victim to their smooth talking if they are not educated with respect to the danger signs to look out for, or if they only have access to limited information.
5. They do not have enough security awareness. Employees need to know what is acceptable and what is not; as well as what is classified as a risk and how to prevent breaches.
6. Most of them will compromise security if they know they will not be caught. Most companies prefer to sweep internal crime under the rug in order to prevent bad publicity. This course of action simply tells criminals they will get away with it.
7. Many of them have access to information that is not relevant to their jobs. It requires a bit of work, but employees should be restricted to only the data and areas they require in doing their jobs. Convenience and laziness are among the greatest security risks in the world.
8. They do share confidential information with each other and with people outside your company. People talk, often without thinking. It really is as simple as that.
9. Employees take home your IP and sometimes forget where they put it. Whether it is a backup of a database or accounting work that needs to be done quickly, the best intentions may see staff taking work home and forgetting it or losing it.
10. Employees are not paid to look after your assets. People work for a salary and their contracts do not always include looking after the firm's assets and, not surprisingly, they generally do not.
Whether it is social engineering taking advantage of the naïve or a criminal mind looking to make extra money at the expense of an employer, business leaders need to prepare for the worst and hope for the best by ensuring staff are educated as to appropriate behaviour and best security practices in all business scenarios. It is nice to trust people, but nice is a luxury few businesses can afford.
For more information contact Amir Lubashevsky, executive director, Magix Integration, +27 (0)11 258 4442, amirl@magix.co.za
Further reading:
Convergence of cyber and physical security
Integrated Solutions Security Services & Risk Management
The overlap between cybersecurity and physical security will necessitate the integration of cyber and physical security in order to enable the sharing of events to the same security operations centre.
Read more...
---
Reduce electrical risks in commercial and industrial buildings
Security Services & Risk Management
Eaton's new whitepaper aims to help professionals reduce electrical risks in commercial and industrial buildings and prevent faults that can endanger workers, damage property and disrupt business continuity.
Read more...
---
Sustainability School opens for enrolment
Education (Industry) News Security Services & Risk Management
Three-part programme, first developed for Schneider Electric employees, is now available for free for companies worldwide. Attendees learn how to future-proof their businesses and accelerate their decarbonisation journeys.
Read more...
---
Success in business process best practices
Technews Publishing Kleyn Change Management Editor's Choice Integrated Solutions Security Services & Risk Management
This month we commandeer time with the woman who is spearheading our national conversation on Women in Security, Lesley-Anne Kleyn, to get to know the lady herself a little better.
Read more...
---
Security awareness training
Training & Education Security Services & Risk Management
It is critically important to have a security awareness solution that uses the limited time available to train effectively, and one that provides targeted education that is relevant to users.
Read more...
---
Technology to thwart solar panel thieves
Asset Management, EAS, RFID Security Services & Risk Management Products
A highly efficient industrial network is coming to the rescue of the solar industry, as solar panels, inverters and batteries are being targeted by thieves and threaten to destabilise the industry.
Read more...
---
Banking the unbanked comes with security risks
Financial (Industry) Security Services & Risk Management
As grim as it was, the pandemic of recent years and its resultant global economic crisis were a prime catalyst for record number of first-time bank users, the previously unbanked.
Read more...
---
Security is like infinity
Alwinco Security Services & Risk Management
Security needs constant attention, dedication and input. The scary thing is that most people think that security is something that you buy, install, and then forget about.
Read more...
---
Vulnerabilities in industrial cellular routers' cloud management platforms
Industrial (Industry) Cyber Security Security Services & Risk Management
Research from OTORIO, a provider of operational technology cyber and digital risk management solutions, unveils cyber risks in M2M protocols and asset registration that expose hundreds of thousands of devices and OT networks to attack
Read more...
---
SAFPS to launch a platform to combat fraud
Editor's Choice News Security Services & Risk Management
In response to the growing need for a proactive approach to fraud prevention, the SAFPS is developing a product called Yima, which will be a one-stop-shop for South Africans to report scams, secure their identity, and scan any website for vulnerabilities.
Read more...
---