printer friendly version
Ten things you never knew about your employees
August 2009
Security Services & Risk Management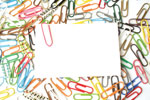 Over two-thirds of all security breaches, whether stolen paperclips or fraud worth millions of Rands, are perpetrated by members of staff of all ranks.
"How far can any sane company leader exercise blind faith and trust employees without any checks and balances," asks Amir Lubashevsky, executive director of Magix Integration. "It is only by understanding the dangers posed by those employees with limited ethical values that a business can effectively mitigate the internal risks and protect itself."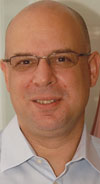 Below are 10 facts most business owners and managers do not know about their employees.
1. They do not care about your balance sheet. Sad to say, even middle and top-level management do not understand or care about the company's finances. It is all about what they can get and do for themselves at the company's expense.
2. They can easily steal information from you. Whether it is intentional or in complete ignorance while under the influence of questionable friends and social engineers, employees have access to information your competition and identity thieves want.
3. They can 'help' a friend obtain sensitive information. Most humans are always willing to help a friend obtain information, especially if they do not think that data has any value. When your company depends on that data as a competitive advantage, damage is a certainty.
4. They do not know how exposed they are to social engineering. Social engineers are slick, prepared and ruthless. Even the most honest employees will fall victim to their smooth talking if they are not educated with respect to the danger signs to look out for, or if they only have access to limited information.
5. They do not have enough security awareness. Employees need to know what is acceptable and what is not; as well as what is classified as a risk and how to prevent breaches.
6. Most of them will compromise security if they know they will not be caught. Most companies prefer to sweep internal crime under the rug in order to prevent bad publicity. This course of action simply tells criminals they will get away with it.
7. Many of them have access to information that is not relevant to their jobs. It requires a bit of work, but employees should be restricted to only the data and areas they require in doing their jobs. Convenience and laziness are among the greatest security risks in the world.
8. They do share confidential information with each other and with people outside your company. People talk, often without thinking. It really is as simple as that.
9. Employees take home your IP and sometimes forget where they put it. Whether it is a backup of a database or accounting work that needs to be done quickly, the best intentions may see staff taking work home and forgetting it or losing it.
10. Employees are not paid to look after your assets. People work for a salary and their contracts do not always include looking after the firm's assets and, not surprisingly, they generally do not.
Whether it is social engineering taking advantage of the naïve or a criminal mind looking to make extra money at the expense of an employer, business leaders need to prepare for the worst and hope for the best by ensuring staff are educated as to appropriate behaviour and best security practices in all business scenarios. It is nice to trust people, but nice is a luxury few businesses can afford.
For more information contact Amir Lubashevsky, executive director, Magix Integration, +27 (0)11 258 4442, [email protected]
Further reading:
Employee screening trends
iFacts Security Services & Risk Management
Criminal record checks still the most popular background check conducted around the world, but global employee screening trends are changing according to iFacts.
Read more...
---
South African business readies for a journey to the cloud
Security Services & Risk Management
There is an increasing demand for cloud services in the country, driven by the need to use advanced technologies such as AI while also providing hybrid workers access to data, regardless of their location.
Read more...
---
What to do in the face of growing ransomware attacks
Technews Publishing Cyber Security Security Services & Risk Management
Ransomware attacks are proliferating, with attackers becoming more sophisticated and aggressive, and often hitting the same victims more than once, in more than one way.
Read more...
---
South Africa can accelerate its move to smart cities
Security Services & Risk Management
What global smart city leaders have in common is that they have built on, and developed existing infrastructure, transforming it iteratively; South Africa is well positioned to adopt this approach.
Read more...
---
Where does SA logistics stand as far as cybersecurity is concerned?
Logistics (Industry) Security Services & Risk Management
Lesiba Sebola, director of information technology at Bidvest International Logistics, says it is paramount to safeguard IT infrastructure given how central it has become to operations.
Read more...
---
The Deposita Protector 3000 d-s1
Deposita Security Services & Risk Management
The Protector 3000 d-s1, designed for medium-sized enterprises, improves the level of security at the business and helps optimise resources by streamlining cash-handling processes.
Read more...
---
Top fraud trends to watch in 2023
News Security Services & Risk Management
Even though financial concerns remain a significant obstacle for companies in implementing new anti-fraud technologies, 60% of businesses expect an increase in their anti-fraud technology budgets in the next two years.
Read more...
---
Be cautious when receiving deliveries at home
News Perimeter Security, Alarms & Intruder Detection Security Services & Risk Management
Community reports of residents being held up at their gate when collecting fast food deliveries at home are once again surfacing.
Read more...
---
Sasol ensures Zero Trust for SAP financials with bioLock
Technews Publishing Editor's Choice Cyber Security Security Services & Risk Management
Multi-factor authentication, including biometrics, for SAP Financials from realtime North America prevents financial compliance avoidance for Sasol.
Read more...
---
Protecting yourself from DDoS attacks
Cyber Security Security Services & Risk Management
A DDoS attack, when an attacker floods a server or network with Internet traffic to prevent users from accessing connected online services, can be costly in both earnings and reputation.
Read more...
---