printer friendly version
Camera mapping
August 2009
CCTV, Surveillance & Remote Monitoring
Camera mapping is commonly used to describe the feature of being able to position and locate cameras on a graphic layout displayed by a CCTV control system. This feature is frequently found in a listing of specifications for CCTV systems and facilitates the selection of cameras by operators. It is also used when highlighting the position of cameras in a geographical area.
However, the term of camera mapping has a much broader and operational context which is emerging separately from areas as diverse as the UK, the US, Australia, and South Africa. In this context camera mapping is used, not so much to describe the position of the camera, but the operational coverage or footprint of camera systems. More broadly, it can be used by police or other operations to describe the combined footprints of a number of camera systems in an area. This can include state, city, and private CCTV schemes and even those of individuals on occasion.
The benefit of establishing this camera mapping footprint is that it extends the video coverage for response and investigation purposes. This may be passive where footage is retrieved only after the act, may be based on remote access or viewing, or involve obtaining descriptions of the incident conditions using phone or radio from another site. It gives operators a broader geographical context from which to obtain video footage. The alternative footage may even be more 'fit for purpose' than that which they have themselves. Certainly, it can provide more extensive coverage which can be used for tracking or other purposes.
At the CCTV User Group Conference in Manchester in March this year, Stephen Kearney from Salford City Council noted that they initiated camera mapping because police officers were having to get information from the public about whether there were any cameras in the area of a crime scene. It was felt that an investigation would be more effective if the police themselves had this information available.
Police or managers in control rooms would then have a better knowledge of resources that could be drawn on quickly to aid in live incident handling or follow-up investigations.
Where police are able to gain access to live information from mapped cameras, they can coordinate a response to suspects who have left the scene but may still be in the general area.
The UK National CCTV Strategy recommends that "consideration should be given to mapping out where the cameras are in order to produce an holistic analysis, identifying any weaknesses in the coverage" (p16).
Importantly for the range of parties who may have responsibility for the site and who share coverage, broader camera coverage can be obtained along with cost reductions. Kearney indicated that there were questions of why the local authority was spending thousands of pounds when other organisations, ranging from banks to leisure centres, were already commissioning cameras in these areas and providing significant coverage with high quality footage.
Rationalisation and a shared use of cameras allow more effective planning and implementation, as well as immediate operational benefits.
Rob Anderson, an engineering colleague involved in town, commercial and residential protection, notes that camera mapping needs to consider two major aspects.
He differentiates between a total or visible map of cameras which shows the entire scene being viewed, and a surveillance map that involves the functional visibility that is required to work in a particular surveillance mode. This can be compared to the functions outlined in the new 2009 Home Office operational requirements criteria.
These include monitoring and control (a 5% image size of a person displayed on screen), detection (10%), observe (25-30%), recognise (50%) and identification (at least 100% of the person displayed on screen).
It is not just good enough to know where the camera is looking. One needs to know the value of information which the camera can provide in responding to the suspect's activities, and what assistance if the footage would be in the investigation of the incident.
This requires an in-depth camera footprint viewing profile. Additional concerns for cameras would include the type, ownership, and purpose to which they are currently being put. While being particularly useful for police, this kind of camera mapping has strong relevance for companies responsible for handling coverage of their own sites as well.
Mapping camera views also provides a basis for superimposing your camera map against other forms of imaging. For example, while usually employing a standard map, overlays against Google Earth maps, recorded crime incidents, and response units are all possibilities. Anderson also points out that camera mapping is a moving target. It needs to be continually reviewed as construction and urban development cause a change in views, along with natural issues such as tree and vegetation growth.
At the CCTV User Group conference, Kearney and a colleague provided various examples of how camera mapping had assisted police in tracking and apprehending suspects who had moved across geographical areas. Similarly, in the review of terrorist incidents, the use of broad based sources of video material has led to major successes.
This all encompassing viewing of areas does, however, raise access and privacy issues and needs to be considered carefully by users. Although the possibility of a police request or subpoena to obtain video material exists, clear guidelines on what kind of events would allow use of the video material should be clearly specified for public protection purposes. Use of camera mapping should also occur within the context of privacy and human rights legislation. This may have implications for organisations that make cameras available, their responsibilities for disclosure, and codes of practice.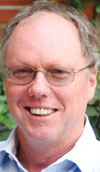 Dr Craig Donald is a human factors specialist in security and CCTV. He is a director of Leaderware which provides instruments for the selection of CCTV operators, X-ray screeners and other security personnel in major operations around the world. He also runs CCTV Surveillance Skills and Body Language, and Advanced Surveillance Body Language courses for CCTV operators, supervisors and managers internationally, and consults on CCTV management. He can be contacted on +27 (0)11 787 7811 or craig.donald@leaderware.com
Credit(s)
Further reading:
AI technology to empower vertical markets
Dahua Technology South Africa Mining (Industry) CCTV, Surveillance & Remote Monitoring Products
Dahua WizMind is a full portfolio of solutions comprising project-oriented products that use deep learning algorithms to provide more business value to its global customers and deliver reliable and comprehensive AI solutions for vertical markets.
Read more...
---
Elvey partners with HALO
Elvey Security Technologies News CCTV, Surveillance & Remote Monitoring
Elvey Group has partnered with HALO Europe to provide Africa's first body-worn solution with zero upfront costs. This includes an IP68-certified body camera and a 4G-connected device.
Read more...
---
Regal announces new partnership
Regal Distributors SA CCTV, Surveillance & Remote Monitoring
Having a bird's eye view of your surveillance data, with the capability to drill down to the details obtained via connected security solutions, is a game changer for security operators, companies and even officers on the ground.
Read more...
---
Invisible connection and tangible protection via cloud
Dahua Technology South Africa Perimeter Security, Alarms & Intruder Detection CCTV, Surveillance & Remote Monitoring Products
Dahua Technology has launched its AirShield security solution that uses advanced, stable and reliable RF communication technology and cloud services, integrating alarm hubs, various detectors and accessories, with several software apps.
Read more...
---
Hikvision expands solar-powered solutions
CCTV, Surveillance & Remote Monitoring Products
Hikvision is offering a portfolio of solar solutions, the 4G solar-powered camera kit, a wireless bridge, and mobile solar security tower solutions to assist in keeping remote and isolated areas safe in a simple, practical, and cost-effective way.
Read more...
---
Affordable entry-level cameras from Dallmeier
Dallmeier Electronic Southern Africa CCTV, Surveillance & Remote Monitoring Products
Dallmeier has introduced the 'E' version of the DOMERA camera family, offering high image quality with 2 MP and 5 MP resolution, and providing detailed images even in low light conditions.
Read more...
---
The importance of the operator's frame of reference
Leaderware Editor's Choice CCTV, Surveillance & Remote Monitoring Security Services & Risk Management Mining (Industry)
The better the operator's frame of reference and situational awareness, and the more informed they are in dealing with CCTV surveillance in the mining industry, the more successful they are likely to be in surveillance.
Read more...
---
Enhancing surveillance on mines
Avigilon Technews Publishing Axis Communications SA Forbatt SA Hikvision South Africa Bosch Building Technologies Editor's Choice CCTV, Surveillance & Remote Monitoring Integrated Solutions Mining (Industry)
Smart Security approached a number of surveillance vendors to find out what the latest in surveillance technology is that can make a difference to security operations in mines, as well as general operations.
Read more...
---
Surveillance to improve worker safety
Axis Communications SA Mining (Industry) CCTV, Surveillance & Remote Monitoring Integrated Solutions
With substantial deposits of mineral resources, mining is critical for South Africa's economic growth and prosperity; however, mining can be dangerous, especially for the people working on the ground and in the shafts.
Read more...
---
Radar-video fusion camera
Axis Communications SA CCTV, Surveillance & Remote Monitoring Mining (Industry) Products
The AXIS Q1656-DLE Radar-Video Fusion Camera device brings video and radar analytics together in AXIS Object Analytics to deliver detection and visualisation.
Read more...
---