printer friendly version
Playback - a critical part of your CCTV system operation
March 2009
CCTV, Surveillance & Remote Monitoring
CCTV is at the forefront in implementing emerging technologies. However, deputy chief constable Graeme Gerrard, who advises on the UK National CCTV strategy, has noted that the lack of a co-ordinated approach to CCTV development poses "significant risks in terms of compatibility of systems, cost of accessing the images and the potential loss of operational effectiveness" (CCTV Image, 2007, p.8). For individual CCTV operations, this has meant unique hardware or software solutions in order for them to retrieve and view recorded data on their own systems. It also means that special solutions are required should video footage need to be shown elsewhere, for example in court.
In situations where there is a large scale social event which needs to be investigated, police retrieval of information can involve potentially thousands of camera views and hundreds of thousands of viewing hours on a number of incompatible systems. The London Tube Bombers incident is one such example where at times entire systems had to be taken away from their normal sites in order that the police could view areas, as proprietary formats meant that the data itself could not be viewed by police in any other way.
In pursuit of what they think may be the best or most cost effective solution, companies often focus on CCTV gathering of information through cameras and the operational interface. In many cases, they do not consider its retrieval once recorded to the same extent, only realising limitations when they desperately need to view and share a particular video event. There are a number of issues that relate to the technical storing of information, including resolution and compression issues that can have a major impact on what you can effectively view.
A study by Van Voorthuijsen et al, (2005), for example, has shown that compression can result in missed incidents. However, there are a number of things that you should look for in a system that are important in viewing recorded video and displaying it on other systems. These features may be part of a combination of hardware and software capabilities.
The importance of quality video data retrieval and viewing capabilities can be related to audit, investigations, forensic analysis, the giving of evidence, and general monitoring functions. Some capabilities to check for in video playback functions are as follows:
1. Simplicity of retrieval of the data you want – how easy is it to access, search, and define the video content you want to see.
2. Size of video – some sacrifice resolution to enhance recording capacity, but when playing back the viewing window size is too small to view content effectively. The ability to resize the video playback picture can also be an advantage.
3. Play controls – the ability to pause, stop and recommence from the same point, and to move to different parts of the video on a sliding or time based indicator.
4. Speed changes – providing slow or superslow, or even frame by frame play speeds are a distinct advantage. At times fast forwarding can be extremely useful.
5. Reverse direction of play can assist in picking up what has caused the incident more easily.
6. Frame capture capability.
7. Bookmarking points in the video or tagging so you can go back to those points easily.
8. The ability to export to a standard video avi file format which will play on any Windows based machine to facilitate viewing by all interested parties.
9. The ease of archiving incident video clips within the system so they are not deleted.
10. Password protection for accessing, retrieving, or cutting to disk to protect data.
11. The incorporation of various video analytic capabilities into the playback review which allows intelligent search of video rather than having to play the whole footage through. This could include scene change detection (eg, highlighting an area of concern to identify when a bag or cellphone was stolen), or different types of movement detection.
12. The ease with which video material can be linked to intelligence database systems and retrieved when using intelligence analysis tools.
The absence of some of these features can make the retrieval and analysis of data stored on a system almost unworkable.
References
CCTV Image. (2007). It is all in the planning. November.
CCTV Image (2008) National CCTV Strategy: an update.
Cunningham, I. (2008) National CCTV strategy: an update. CCTV User Group Autumn Conference, Four Pillars Hotel, Cotswold Water Park, UK.
van Voorthuijsen, G., van Hoof, H., Roubik, K., Klima, M. & Bernas, M. (2005). CCTV Effectiveness Study. TNO Defence, Security and Safety, The Hague. Unpublished Report.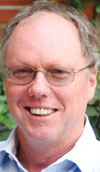 Dr Craig Donald is a human factors specialist in security and CCTV. He is a director of Leaderware which provides instruments for the selection of CCTV operators, X-ray screeners and other security personnel in major operations around the world. He also runs CCTV surveillance skills and body language, and advanced surveillance body language courses for CCTV operators, supervisors and managers internationally, and consults on CCTV management. He can be contacted on +27 (0)11 787 7811 or craig.donald@leaderware.com
Credit(s)
Further reading:
Premium forensic video analytics
Milestone Systems CCTV, Surveillance & Remote Monitoring
With the new XProtect Rapid REVIEW, Milestone and BriefCam bring premium forensic video analytics to XProtect customers around the world.
Read more...
---
New intelligent video wall station
CCTV, Surveillance & Remote Monitoring
IDIS Intelligent Video Wall Station allows affordable and effective centralised monitoring by extending dynamic video wall benefits to smaller and mid-size users.
Read more...
---
Offshore cloud video surveillance system
Eagle Eye Networks CCTV, Surveillance & Remote Monitoring News Transport (Industry)
Eagle Eye Networks and TechBinder collaborate on offshore cloud video surveillance system for maritime sector, bringing real-time remote viewing and notifications to enhance vessel performance data and reporting
Read more...
---
Suprema integrates biometric access control with Genetec
Suprema News CCTV, Surveillance & Remote Monitoring Access Control & Identity Management
Suprema has announced the successful integration of its biometric access control products with Genetec Security Center, a unified security platform that connects security systems, sensors and data in a single intuitive interface.
Read more...
---
Training that delivers
Technews Publishing Leaderware ESDA (Electronic Security Distributors Association BTC Training Africa Editor's Choice Security Services & Risk Management Conferences & Events Training & Education
Hi-Tech Security Solutions hosted a virtual conversation to address the challenges and solutions related to effective and measurable training and education in the security industry.
Read more...
---
Premium forensic analytics
Milestone Systems News CCTV, Surveillance & Remote Monitoring Government and Parastatal (Industry)
With the introduction of XProtect Rapid REVIEW, powered by BriefCam, Milestone's customers will be able to accelerate investigations and find what they are looking for with speed and accuracy.
Read more...
---
City surveillance in South Africa
IDEMIA Government and Parastatal (Industry) CCTV, Surveillance & Remote Monitoring Integrated Solutions
Smart cities and their smarter, more responsible eye in the sky; a look at the video surveillance landscape in South Africa.
Read more...
---
Surveillance in distribution centre
Dahua Technology South Africa CCTV, Surveillance & Remote Monitoring
A large warehouse and distribution centre is benefiting from a 64-camera video surveillance system from Dahua Technology.
Read more...
---
Managing vehicle entry with ANPR
Hikvision South Africa CCTV, Surveillance & Remote Monitoring
The use of automatic number plate recognition (ANPR) for vehicle entry is not new, but it's being used in more innovative ways to streamline processes and help business planning.
Read more...
---
Seeing without being seen
Government and Parastatal (Industry) CCTV, Surveillance & Remote Monitoring
Video surveillance should be as discreet as possible to protect the aesthetics around the legendary promenade in Cannes.
Read more...
---