printer friendly version
Step by step toward an IAM solution
January 2009
Cyber Security
Today, businesses and government agencies not only process data internally, they need to exchange data with external partners as well. To do so they must open their IT systems to customers and partners. This, of course, increases the risk that data could fall into the wrong hands.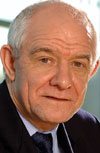 Mike Small, principal consultant security management, CA
A well-functioning identity and access management (IAM) system is at the heart of every IT security solution. It identifies users working with the IT systems, controls their access rights for processing data and utilising resources, and it prevents that access. Further an IAM system documents exactly what access rights a user has and who approved them as well as tracking what a user does when and with what result. Thus the company can always trace what happened even in the worst-case scenario.
Implementing a complete IAM solution can be a lengthy and complex project. Therefore it is advisable to take an incremental approach because this will reduce project risk and realise the fastest return on investment. It makes sense to begin with processes that will offer the greatest benefit or with those that pose the highest security risk.
As a guide, a typical step by step implementation of a comprehensive IAM solution would start with basic password management and finally arrive at a sophisticated, federated identity and access management solution.
Step 1: Managing User Credentials. Problems with passwords account for a large proportion of help-desk issues and support costs. A password management system enables the centralised management of user accounts.
Step 2: Basic Identity Management. This automates the new hire process for granting access to systems and resources is driven from the HR function and includes approval processes defined by the chief information/security officer. It also ensures that when employees leave the organisation their access rights are removed.
Step 3: Role-Based Management. Here there are clear definitions of what access rights users performing different roles are entitled to. The identity and access management system automatically synchronises changes in entitlements as users' responsibilities and roles change.
Step 4: Federated Identity Management. Here identity management extends beyond internal IT systems to cover employee access to both IT and non-IT resources and for partner access via federated trust.
Finally, remember, developing an IAM strategy needs to be centred around the business first and the technology second. The implementation of an IAM solution set should be viewed as a step-by-step project. Adopting an approach based on best practices aligned with business needs will prove to be the most effective.
Further reading:
Cyber resilience is more than cybersecurity
Technews Publishing Cyber Security Integrated Solutions IT infrastructure
Hi-Tech Security Solutions held a round-table discussion focusing on cyber resilience and found that while the resilience discipline includes cybersecurity, it also goes much further.
Read more...
---
Defining the resilience of cybersecurity
Cyber Security Security Services & Risk Management
Cyber resilience is less buzzword and more critical business strategy as the cybercrime landscape grows in intent and intensity.
Read more...
---
How to stay cybersafe on business trips
Cyber Security
No matter where you are in the world, tech-savvy criminals are looking for ways to exploit email addresses, social media profiles, passwords, financial data and stored files.
Read more...
---
The challenge of data safety and availability
Technews Publishing Editor's Choice Cyber Security
Veeam offers backup and recovery software that presents the user with one interface to manage backups to and from almost any platform.
Read more...
---
How safe are your backups?
Technews Publishing Cyber Security
Immutable backups prevent malware from compromising your data and ensure the right data is restored in an emergency when following a four-step backup process.
Read more...
---
Growing cyber resilience portfolio
Technews Publishing Cyber Security
Hi-Tech Security Solutions spoke to Richard Frost, who heads up Armata, to find out what the company offers in terms of cyber resilience.
Read more...
---
Adopting a cyber-secure mindset
Security Services & Risk Management Cyber Security
Adopting a cybersecure mindset is the key to mitigating the risk of falling victim to the growing cybercrime pandemic.
Read more...
---
Advanced technologies to curb corruption
News Cyber Security IT infrastructure
The use of advanced technology to curb fraud, corruption and cyber-related crimes received a massive boost as the Council for Scientific and Industrial Research (CSIR) and Special Investigation Unit (SIU) agreed to work together.
Read more...
---
Reversing the hidden risk of permission creep
Cyber Security
Employees can collect a range of access rights to business systems throughout their tenure. It's a phenomenon called 'permission creep': one of the biggest cybersecurity risks for organisations today.
Read more...
---
Mitigating the risk of zero-day attacks against Microsoft 365
J2 Software Cyber Security
Microsoft 365 servers contain extremely sensitive information and most organisations simply cannot do without it for an extended period of time.
Read more...
---