printer friendly version
Snooping IT staff
November 2008
Security Services & Risk Management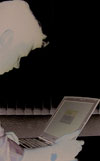 A third of IT staff secretly peek at confidential data.
Whilst you sit there innocently working away, little do you realise that a third of your IT colleagues have been snooping around the network, looking at highly confidential information, such as salary details, M&A plans, people's personal e-mails, board meeting minutes and other personal information. That is the findings of a survey released by Cyber-Ark Software, specialists in digital vaulting solutions, who carried out the research at the recent Infosecurity Expo 2008, amongst 300 senior IT professionals (mainly from companies employing over 1000+ employees), as part of their annual survey into 'Trust, security and passwords'.
One third of the survey sampled admitted to using their privileged rights to access information that is confidential or sensitive by using the administrative passwords as a means of peeking at information that they are not privy to.
When asked if they had accessed information that was not relevant to their role 47% admitted they had.
Udi Mokady, CEO of Cyber-Ark says, "When it comes down to it, IT has essentially enabled snooping to happen. It is easy, all you need is access to the right passwords or privileged accounts and you are privy to everything that is going on within your company. Gone are the days when you had to photocopy sheets of information with your customer database on it, or pick the lock to the salaries drawer. In some organisations there is little understanding or lack of controls in place to manage workers access to systems. For most people, administrative passwords are a seemingly innocuous tool used by the IT department to update or amend systems. To those 'in the know' they are the keys to the kingdom and if unprotected or fall into the wrong hands wield a great deal of power. This could include highly sensitive information such as merger plans, the CEO's e-mails, company accounts, marketing plans, legal records, R&D plans etc."
Privileged passwords rarely get changed
Even more worrying is the fact that privileged passwords get changed infrequently and often a lot less than user passwords. 30% get changed every quarter and a staggering 9% never get changed, giving access indefinitely to all those who know the passwords, even when they have left the organisation.
Who is managing the privileged passwords?
Half of IT administrators do not have to get authorisation to access privileged accounts which shows a general lack of control of these power identities and indeed understanding over the power that these privileges command.
Majority are sloppy at handling and exchanging sensitive data
Seven out of 10 companies rely on out-dated and insecure methods to exchange sensitive data when it comes to passing it between themselves and their business partners with 35% choosing to e-mail sensitive data, 35% sending it via a courier, 22% using FTP and 4% still relying on the postal system. This should not be any big surprise when you learn that 12% of these senior IT personnel who were interviewed also choose to send cash in the post.
Mokady continues, "As we have seen many use their privileged passwords without having to seek authorisation, and if the price is right what is stopping them from choosing to trade information to the highest bidder. Companies need to wake up to the fact that if they do not introduce layers of security and tighten up who has access to vital information, by managing and controlling privileged passwords, snooping, sabotage and hacking will continue."
For more information contact Darshna Kamani, Cyber-Ark, 020 71832 832.
Further reading:
Numerous challenges for transport and logistics
Transport (Industry) CCTV, Surveillance & Remote Monitoring Security Services & Risk Management Logistics (Industry)
Operators are making significant investments in automation and digitalisation in order to address security concerns, improve loss prevention as well as efficiency, and reduce unit order costs.
Read more...
---
Defining the resilience of cybersecurity
Cyber Security Security Services & Risk Management
Cyber resilience is less buzzword and more critical business strategy as the cybercrime landscape grows in intent and intensity.
Read more...
---
Technology and the future of security installation in South Africa
Editor's Choice Integrated Solutions Security Services & Risk Management
What are the technologies and trends shaping installation, service and maintenance teams globally, and how will they shape South African businesses today and in the future?
Read more...
---
The technology wave implications for staff mismatches in control rooms
Leaderware Editor's Choice Security Services & Risk Management
An industry habit of looking at control rooms through a physical security lens has increasingly left clients and staff at a disadvantage in keeping up with control room technology and demands.
Read more...
---
Streamlining processes, integrating operations
Security Services & Risk Management Integrated Solutions Transport (Industry) Logistics (Industry)
With Trackforce Valiant, Airbus now has one single platform that connects its security guards, supervisors and management across its organisation.
Read more...
---
Smollan partners with FleetDomain
Logistics (Industry) Asset Management, EAS, RFID Security Services & Risk Management Transport (Industry)
Smollan has been using FleetDomain to manage its fleet of around 2000 vehicles in South Africa, enabling it to contain costs and manage its fleet much more effectively.
Read more...
---
Smarter parking services
Security Services & Risk Management Transport (Industry) Logistics (Industry)
Smart technologies are changing the face of parking services and helping property owners realise their commercial objectives.
Read more...
---
Adopting a cyber-secure mindset
Security Services & Risk Management Cyber Security
Adopting a cybersecure mindset is the key to mitigating the risk of falling victim to the growing cybercrime pandemic.
Read more...
---
SAFPS warns against advance-fee scam
News Security Services & Risk Management
The Southern African Fraud Prevention Service (SAFPS) has warned consumers of an advance-fee scam where the perpetrator is falsely presenting themself as a representative of the SAFPS.
Read more...
---
Fire prevention in your home or business?
Fidelity Services Group Fire & Safety Security Services & Risk Management
A recent fire at a nightclub in Boksburg has once again highlighted the importance of fire safety for both homes and businesses. When a fire breaks out, the consequences can be devastating.
Read more...
---