printer friendly version
Snooping IT staff
November 2008
Security Services & Risk Management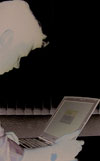 A third of IT staff secretly peek at confidential data.
Whilst you sit there innocently working away, little do you realise that a third of your IT colleagues have been snooping around the network, looking at highly confidential information, such as salary details, M&A plans, people's personal e-mails, board meeting minutes and other personal information. That is the findings of a survey released by Cyber-Ark Software, specialists in digital vaulting solutions, who carried out the research at the recent Infosecurity Expo 2008, amongst 300 senior IT professionals (mainly from companies employing over 1000+ employees), as part of their annual survey into 'Trust, security and passwords'.
One third of the survey sampled admitted to using their privileged rights to access information that is confidential or sensitive by using the administrative passwords as a means of peeking at information that they are not privy to.
When asked if they had accessed information that was not relevant to their role 47% admitted they had.
Udi Mokady, CEO of Cyber-Ark says, "When it comes down to it, IT has essentially enabled snooping to happen. It is easy, all you need is access to the right passwords or privileged accounts and you are privy to everything that is going on within your company. Gone are the days when you had to photocopy sheets of information with your customer database on it, or pick the lock to the salaries drawer. In some organisations there is little understanding or lack of controls in place to manage workers access to systems. For most people, administrative passwords are a seemingly innocuous tool used by the IT department to update or amend systems. To those 'in the know' they are the keys to the kingdom and if unprotected or fall into the wrong hands wield a great deal of power. This could include highly sensitive information such as merger plans, the CEO's e-mails, company accounts, marketing plans, legal records, R&D plans etc."
Privileged passwords rarely get changed
Even more worrying is the fact that privileged passwords get changed infrequently and often a lot less than user passwords. 30% get changed every quarter and a staggering 9% never get changed, giving access indefinitely to all those who know the passwords, even when they have left the organisation.
Who is managing the privileged passwords?
Half of IT administrators do not have to get authorisation to access privileged accounts which shows a general lack of control of these power identities and indeed understanding over the power that these privileges command.
Majority are sloppy at handling and exchanging sensitive data
Seven out of 10 companies rely on out-dated and insecure methods to exchange sensitive data when it comes to passing it between themselves and their business partners with 35% choosing to e-mail sensitive data, 35% sending it via a courier, 22% using FTP and 4% still relying on the postal system. This should not be any big surprise when you learn that 12% of these senior IT personnel who were interviewed also choose to send cash in the post.
Mokady continues, "As we have seen many use their privileged passwords without having to seek authorisation, and if the price is right what is stopping them from choosing to trade information to the highest bidder. Companies need to wake up to the fact that if they do not introduce layers of security and tighten up who has access to vital information, by managing and controlling privileged passwords, snooping, sabotage and hacking will continue."
For more information contact Darshna Kamani, Cyber-Ark, 020 71832 832.
Further reading:
Three new portable power stations to ease load shedding
News Security Services & Risk Management Products
EcoFlow has launched three portable power stations that provide sufficient power for consumers wherever they are; the DELTA 2 and RIVER 2 Series are feature-filled power solutions to the volatile electricity supply.
Read more...
---
You cannot bribe a computer
Access Control & Identity Management Security Services & Risk Management
Corruption is a cancer that destroys the prospects and stability of countries and businesses. It widens wealth gaps and punishes the poor. It costs countries many billions in lost revenue.
Read more...
---
How much protection does cyber insurance really give businesses?
Cyber Security Security Services & Risk Management
If organisations don't meet even the minimum requirements of security and data protection, insurance will do them little good. Instead, it needs to be just one part of the digital resiliency toolbox.
Read more...
---
Off-grid power solution for residential estate
Editor's Choice Security Services & Risk Management Residential Estate (Industry) Products
Coral Beach Estate, an upmarket residential estate based in East London, has been struggling with load shedding and power outages due to South Africa's energy crisis, as well as the vandalism of its power infrastructure.
Read more...
---
SafeCity Guarding rolls out across 14 suburbs in Johannesburg
News Security Services & Risk Management
In a major drive to provide communities across Johannesburg with additional safety, Vumacam, in partnership with Fidelity ADT and other security providers across the region, rolled out the innovative SafeCity Guarding initiative in 14 suburbs.
Read more...
---
FleetDomain underpins Afrirent's value proposition
Logistics (Industry) Security Services & Risk Management
Afrirent, a 100% female black-owned fleet management company, has been relying on FleetDomain software for a number of years to help it deliver outstanding service to a growing number of clients.
Read more...
---
Choosing an inferior lithium battery can be detrimental and unsafe
Uniross Batteries Security Services & Risk Management Products
South Africans looking to mitigate the impact of load shedding by installing a solar system for their home must do so through an accredited installer or electrician to avoid insurance claims being rejected.
Read more...
---
Employee screening, a hiring necessity or an invasion of privacy?
Security Services & Risk Management
There is a fine line between checking a potential employee's qualifications and references, and investigating aspects of their lives that have nothing to do with their job application.
Read more...
---
Keeping students, staff and communities safe
Vumacam News CCTV, Surveillance & Remote Monitoring Security Services & Risk Management
South African schools are facing increasing security challenges, making effective surveillance systems more important than ever. To address this issue, Vumacam is offering advanced security solutions with security partners, aimed at keeping students, staff, and the community safe.
Read more...
---
Technology is key to securing physical and cybersecurity
Education (Industry) Security Services & Risk Management
The interpretation of security in educational institutions depends on whom you are talking to and whether their focus is on the physical security of the institution, its assets and its people, or its information and communication technology perspective.
Read more...
---