printer friendly version
Common myths, misconceptions and paranoia about information security
November 2008
Cyber Security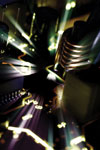 As organisations embark on an information security management programme, they encounter a threat landscape that contains both real and perceived obstacles that distract them from business priorities, according to Gartner. It is the perceived obstacles that cause organisations to direct their security investments to the wrong places, thereby lowering the value of their overall information security programmes.
Gartner research director Andrew Walls said security professionals need to qualify threats that are reasonably anticipated, and dispel those which are pure myths, misconceptions, or based on paranoia of the unknown.
"While change remains constant and threats continue to grow and evolve, we can take stock of the situation and establish an understanding of the threat landscape," said Walls. "What we do know is that we cannot address all possible threats, but we can qualify the threats that are real and identify those that are not. This is an important step towards containing security costs."
Myths, misconceptions and paranoia
According to Gartner, some of the most common myths about security include:
* The hackers are winning.
* Security is a retreating action.
* Data breaches are increasing in frequency.
* Application and operating system security is the responsibility of the vendors and they are working hard to protect us.
* Regulatory compliance covers 100% of the security needs for most organisations.
* Hackers actually help the industry by finding problems and publicising them.
* Security is there to stop business from doing anything.
* Quality of security equals money invested in security infrastructure and personnel.
"Increasing business demand for flexible security services, coupled with an already limited security budget, means that organisations can only afford to focus their resources on real issues," said Walls. "This means the security department must become adept at identifying the real threats to ensure that security becomes an enabler for business innovation, rather than an inhibitor."
Approaching security as a reactionary control will not resolve or minimise the risks, Walls said.
"In fact, tactical responses to changes in threats and business processes can consume the entire security budget but will not enable the business to move ahead in a safe and flexible manner," he said.
Demonstrating security as the business enabler
According to Gartner, security must be viewed as the environmental or hazmat suit for the business. Security should be seen as a tool that can be used to accept risks so that the business can take advantage of market opportunities it was never able to before.
For example, it was previously believed that that the Internet was not a safe environment for conducting business and that wireless networking technologies were not secure. In both instances, the security department created a framework for operating within an understood, managed and accepted risk profile. Today, organisations worldwide depend on the Internet and wireless technologies as primary channels for conducting business.
"Security has been beaten into submission over the last few years by being accused of always saying no and preventing the business from aggressive change and innovation. It is time to regain the trust of the organisation and build understanding of the true role of security within business," said Walls.
According to Gartner, if security is to uphold its position as the business enabler rather than an impediment, its interactions with business stakeholders must:
* Focus on business issues, not security technology and processes.
* Develop realistic security performance expectations with defined metrics.
* Build stakeholder confidence in security management frameworks and practices.
* Promote the redesign of business processes into more secure models.
* Realise that, at the end of the day, security is a costly, but necessary, evil.
Recommendations
While business innovation races ahead, security managers must grapple with expanding regulatory requirements, tight labour markets and shrinking or static security budgets. These pressures are forcing security managers to communicate the truth about the threat landscape, dispel myths and misconceptions, and enable the business to invest in the right security programme.
For more information contact Lisa Lawlor, Gartner Africa, +27 (0)21 790 3526, [email protected]
Further reading:
Governing cybersecurity from the top as a strategic business enabler
Cyber Security
C-Suite executives still do not take cybersecurity seriously enough, while boards are not nearly as engaged in cybersecurity as they are in other areas of oversight.
Read more...
---
It is time to take a quantum leap in IoT cybersecurity
Drive Control Corporation Cyber Security
IoT has become integrated everywhere, including enterprises. While it offers many benefits, such as increased productivity and the rollout of mission critical applications, it can also lead to (enterprise) cyber-attack vulnerabilities.
Read more...
---
What to do in the face of growing ransomware attacks
Technews Publishing Cyber Security Security Services & Risk Management
Ransomware attacks are proliferating, with attackers becoming more sophisticated and aggressive, and often hitting the same victims more than once, in more than one way.
Read more...
---
Can we reduce cyberattacks in 2023?
Cyber Security
Zero-trust cybersecurity strategy with simplicity and risk reduction at the heart is mandatory to reduce exponential cyberattacks in 2023, says GlobalData.
Read more...
---
Key success factors that boost security resilience
Cyber Security
Adoption of zero trust, secure access service edge and extended detection and response technologies, all resulted in significant increases in resilient outcomes, as are executive support and cultivating a security culture.
Read more...
---
Enterprise threats in 2023
News Cyber Security
Large businesses and government structures should prepare for cybercriminals using media to blackmail organisations, reporting alleged data leaks, and purchasing initial access to previously compromised companies on the darknet.
Read more...
---
CA Southern Africa unmasks container security
Technews Publishing IT infrastructure Cyber Security
Adoption of software containers has risen dramatically as more organisations realise the benefits of this virtualised technology.
Read more...
---
Shifts in threat landscape to industrial control systems
Cyber Security
Kaspersky's ICS CERT researchers' predictions include increased attack surface due to digitisation, activities of volunteer and cybercriminal insiders, ransomware attacks on critical infrastructure as well as the technical, economic and geopolitical effects, and the rise of potential vulnerabilities being exploited by attackers.
Read more...
---
Advanced persistent cybercrime
Cyber Security
FortiGuard Labs predicts the convergence of advanced persistent threat methods with cybercrime. Advanced persistent cybercrime enables new wave of destructive attacks at scale, fuelled by Cybercrime-as-a-Service.
Read more...
---
Digital razor wire: sharpening endpoint protection
Cyber Security
Crypto-mining, hacking, vulnerabilities, and threats – protecting the organisation's endpoints has never been more important than it is today, says Reggie Nkabinde, consultant: modern platform-security at Altron Karabina.
Read more...
---