printer friendly version
Securely advancing healthcare services
November 2008 Asset Management, EAS, RFID, Healthcare (Industry)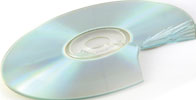 RFID tags are playing a greater role in healthcare, guaranteeing information security and patient safety.
Balancing patient confidentiality with patient care is no easy task. Patients demand security of their files, while doctors require easy access to information in order to provide the best medical advice. The high cost of good medical attention also means that patients expect access to advanced healthcare equipment.
Schreiner Logidata, supported locally by technology provider Brand New Technologies, is working actively within the healthcare industry to bring surety to patient data and patient identification.
Using RFID (radio frequency identification) Schreiner Logidata is able to guarantee patient identification and easy access to medical files. According to Dave Crawshay-Hall, CTO for Brand New, many international hospitals have already expressed an interest in Schreiner's Safety-Seal RFID wristbands.
"Although still in the testing phase, these wristbands are likely to be a viable secure solution to patient identification. The Schreiner RFID Safety-Seal is attached to a wristband which is worn by the patient during hospitalisation. The identification number can be read on demand using a handheld reader or PDA. The associated ID codes allow the respective data stored in the patient's file to be called up via WLAN. The file is password protected to ensure that only authorised personnel are able to access the data."
The wristband is available in two versions. The first version can be opened and closed again, and thus be used several times. The second version can only be used once as the wristband is destroyed when opening the closure.
Another area where Schreiner Logidata's solutions have merit in the healthcare industry is the individual marking and tracking of documents and patient files. "Despite electronic data processing, retention of hard copy files remains an indispensable requirement for many businesses and medical practices," explains Crawshay-Hall. "This inevitably results in time and cost-consuming searches for patient files. To combat this, Schreiner has developed an RFID-based solution for document and file tracking."
Each file or document is provided with an RFID label which bears a unique identification number. Using reading devices, which can be permanently installed on office doors, the current location of the file is documented and saved on a server. Via their PCs all authorised personnel can access this server to locate a particular file.
Contributing further to a trusted healthcare industry is Schreiner Logidata's e-temp-label which uses RFID to register temperature deviations electronically above and below a freely definable temperature range. "This is particularly relevant in the pharmaceutical industry where temperature sensitive medication has to be stored and transported to hospitals and patients. The e-temp-label readings can highlight if any tagged medication has been compromised due to exposure to the incorrect temperature," continues Crawshay-Hall.
Even moving hospital beds around can be simplified and secured using RFID. Schreiner Logidata has developed a new elevator management system for a German hospital. All the beds are fitted with a transponder and on each floor an antenna is fastened to the outside of the elevator. Whenever a transponder attached to a bed enters the range of an antenna, an authorisation check is triggered. If approved, an elevator car is immediately sent to the relevant floor for priority transportation of the waiting bed. Once this priority mission has been completed, the elevator returns to regular operating mode.
Further reading:
Patient critical – healthcare's cybersecurity pulse
August 2019, Wolfpack Information Risk , News, Cyber Security, Healthcare (Industry)
The healthcare industry has become one of the leading cybersecurity attack vectors worldwide for several reasons.
Read more...
---
Addressing risks in the healthcare sector
August 2019, Secnovate, Technews Publishing, ZKTeco , Healthcare (Industry), Security Services & Risk Management
The healthcare sector poses unique challenges and risks. Hospitals, for example, need to have a more-or-less 'open door' policy when it comes to people entering the premises and the main reception area.
Read more...
---
Improving safety at healthcare facilities
August 2019, Active Track , Editor's Choice, CCTV, Surveillance & Remote Monitoring, Healthcare (Industry)
Active Eye transforms 2 MP IP cameras into virtual employees or controllers who are permanently on duty managing your healthcare facility.
Read more...
---
TAPA EMEA appoints Thorsten Neumann as president and CEO
July 2019, TAPA (Transported Asset Protection Association) , News, Asset Management, EAS, RFID
The Transported Asset Protection Association (TAPA) has appointed Thorsten Neumann as its first full-time president & CEO.
Read more...
---
Redstor rescues vets hit by ransomware attack
June 2019 , Cyber Security, Healthcare (Industry)
Redstor, a provider of data management solutions, has come to the rescue of a vet hit by a ransomware attack.
Read more...
---
Active cargo tracking units growth
June 2019 , Asset Management, EAS, RFID, Logistics (Industry)
The number of active tracking devices deployed for cargo loading units including trailers, intermodal containers, rail freight wagons, air cargo containers, cargo boxes and pallets reached 6.1 million world-wide in 2018.
Read more...
---
Local manufacturing from Hissco International
May 2019, Hissco , Editor's Choice, Asset Management, EAS, RFID, News
Hissco International recently announced it has set up a local manufacturing partnership that will supply X-ray equipment to partners around the world.
Read more...
---
More than locking the door
April 2019, Technews Publishing, Salto Systems Africa, ZKTeco , Entertainment and Hospitality (Industry), Access Control & Identity Management, Asset Management, EAS, RFID
Electronic locks offer hotels far more than simply a more convenient way to manage doors, they can be integrated into a host of other systems and services.
Read more...
---
Biodegradable security seals for SA
April 2019, TruSeal , Editor's Choice, Asset Management, EAS, RFID, News, Security Services & Risk Management, Commercial (Industry)
The new TruSeal product extension is produced from a special biodegradable material sourced from Malaysia.
Read more...
---
Enabling smarter cash handling solutions
March 2019, Technews Publishing, Cash Connect , Editor's Choice, Asset Management, EAS, RFID
Modern retail cash management has evolved so far from the old 'dumb' safe that it has become an essential enabler of today's business.
Read more...
---