printer friendly version
Securely advancing healthcare services
November 2008 Asset Management, EAS, RFID, Healthcare (Industry)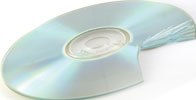 RFID tags are playing a greater role in healthcare, guaranteeing information security and patient safety.
Balancing patient confidentiality with patient care is no easy task. Patients demand security of their files, while doctors require easy access to information in order to provide the best medical advice. The high cost of good medical attention also means that patients expect access to advanced healthcare equipment.
Schreiner Logidata, supported locally by technology provider Brand New Technologies, is working actively within the healthcare industry to bring surety to patient data and patient identification.
Using RFID (radio frequency identification) Schreiner Logidata is able to guarantee patient identification and easy access to medical files. According to Dave Crawshay-Hall, CTO for Brand New, many international hospitals have already expressed an interest in Schreiner's Safety-Seal RFID wristbands.
"Although still in the testing phase, these wristbands are likely to be a viable secure solution to patient identification. The Schreiner RFID Safety-Seal is attached to a wristband which is worn by the patient during hospitalisation. The identification number can be read on demand using a handheld reader or PDA. The associated ID codes allow the respective data stored in the patient's file to be called up via WLAN. The file is password protected to ensure that only authorised personnel are able to access the data."
The wristband is available in two versions. The first version can be opened and closed again, and thus be used several times. The second version can only be used once as the wristband is destroyed when opening the closure.
Another area where Schreiner Logidata's solutions have merit in the healthcare industry is the individual marking and tracking of documents and patient files. "Despite electronic data processing, retention of hard copy files remains an indispensable requirement for many businesses and medical practices," explains Crawshay-Hall. "This inevitably results in time and cost-consuming searches for patient files. To combat this, Schreiner has developed an RFID-based solution for document and file tracking."
Each file or document is provided with an RFID label which bears a unique identification number. Using reading devices, which can be permanently installed on office doors, the current location of the file is documented and saved on a server. Via their PCs all authorised personnel can access this server to locate a particular file.
Contributing further to a trusted healthcare industry is Schreiner Logidata's e-temp-label which uses RFID to register temperature deviations electronically above and below a freely definable temperature range. "This is particularly relevant in the pharmaceutical industry where temperature sensitive medication has to be stored and transported to hospitals and patients. The e-temp-label readings can highlight if any tagged medication has been compromised due to exposure to the incorrect temperature," continues Crawshay-Hall.
Even moving hospital beds around can be simplified and secured using RFID. Schreiner Logidata has developed a new elevator management system for a German hospital. All the beds are fitted with a transponder and on each floor an antenna is fastened to the outside of the elevator. Whenever a transponder attached to a bed enters the range of an antenna, an authorisation check is triggered. If approved, an elevator car is immediately sent to the relevant floor for priority transportation of the waiting bed. Once this priority mission has been completed, the elevator returns to regular operating mode.
Further reading:
Telematics help protect SA trucks against expanding risks
Logistics (Industry) Asset Management, EAS, RFID
South Africa's road freight transport sector currently accounts for about 85% of all goods transported in the country and is growing rapidly annually. "To ensure that goods are delivered safely, promptly, and affordably is a challenge," says Justin Manson of Webfleet.
Read more...
---
The right security solution removes the opportunity
Asset Management, EAS, RFID Retail (Industry)
South African retailers are facing a multitude of challenges, including economic fluctuations, changing consumer behaviour, increased competition, supply chain disruptions, regulatory changes and the need to adapt to digital transformation, not to mention theft.
Read more...
---
Tips for successful fleet management
Asset Management, EAS, RFID Transport (Industry)
Fleet Domain, part of the Argility Technology Group, has announced best practices aimed at reducing fleet management costs and delivering a successful fleet management programme.
Read more...
---
Château Gâteaux optimises delivery process through MultiTRAX
Asset Management, EAS, RFID Logistics (Industry)
With twenty outlets and still growing, Château Gâteaux has implemented an Argility solution in its primary locations to streamline deliveries and allow customers to track their delivery in real time.
Read more...
---
Making cash management more intelligent
Deposita Retail (Industry) Asset Management, EAS, RFID Products
By using state of the art SaaS cash and payment management solutions, keeping a close eye on the situation is a breeze. In fact, it'll save you loads of stress, time, and overhead costs.
Read more...
---
Gurtam obtains ISO/IEC 27001 certification
News Asset Management, EAS, RFID
Gurtam, a European software developer and provider of GPS tracking and IoT solutions, has recently obtained its ISO/IEC 27001 certificate, proving the reliability of its information security management systems and data processes.
Read more...
---
TAPA EMEA reports 5-year fall in freight crimes in unclassified parking places
Logistics (Industry) Asset Management, EAS, RFID
Freight thefts from trucks left in unclassified parking locations in the Europe, Middle East & Africa (EMEA) region have reduced dramatically since the pandemic as companies take more proactive action to protect the resilience of their supply chains, according to new data from the Transported Asset Protection Association (TAPA EMEA).
Read more...
---
Technology to thwart solar panel thieves
Asset Management, EAS, RFID Security Services & Risk Management Products
A highly efficient industrial network is coming to the rescue of the solar industry, as solar panels, inverters and batteries are being targeted by thieves and threaten to destabilise the industry.
Read more...
---
Citadel launches Fortress Solutions
Asset Management, EAS, RFID News Security Services & Risk Management
Citadel House of Technologies recently launched Fortress Solutions, a cost-effective digital project and asset management solution, which addresses the critical need for practitioners to manage projects and assets over the entire lifecycle.
Read more...
---
Safety and security integrated in JUKA 614
Veracitech Products Asset Management, EAS, RFID Mining (Industry)
The JUKA 614 security checkpoint full body X-ray scanner provides the best possible image at the lowest health risk in the shortest time, by making use of the smallest footprint at the lowest cost.
Read more...
---