printer friendly version
Securely advancing healthcare services
November 2008 Asset Management, EAS, RFID, Healthcare (Industry)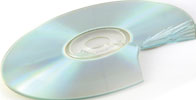 RFID tags are playing a greater role in healthcare, guaranteeing information security and patient safety.
Balancing patient confidentiality with patient care is no easy task. Patients demand security of their files, while doctors require easy access to information in order to provide the best medical advice. The high cost of good medical attention also means that patients expect access to advanced healthcare equipment.
Schreiner Logidata, supported locally by technology provider Brand New Technologies, is working actively within the healthcare industry to bring surety to patient data and patient identification.
Using RFID (radio frequency identification) Schreiner Logidata is able to guarantee patient identification and easy access to medical files. According to Dave Crawshay-Hall, CTO for Brand New, many international hospitals have already expressed an interest in Schreiner's Safety-Seal RFID wristbands.
"Although still in the testing phase, these wristbands are likely to be a viable secure solution to patient identification. The Schreiner RFID Safety-Seal is attached to a wristband which is worn by the patient during hospitalisation. The identification number can be read on demand using a handheld reader or PDA. The associated ID codes allow the respective data stored in the patient's file to be called up via WLAN. The file is password protected to ensure that only authorised personnel are able to access the data."
The wristband is available in two versions. The first version can be opened and closed again, and thus be used several times. The second version can only be used once as the wristband is destroyed when opening the closure.
Another area where Schreiner Logidata's solutions have merit in the healthcare industry is the individual marking and tracking of documents and patient files. "Despite electronic data processing, retention of hard copy files remains an indispensable requirement for many businesses and medical practices," explains Crawshay-Hall. "This inevitably results in time and cost-consuming searches for patient files. To combat this, Schreiner has developed an RFID-based solution for document and file tracking."
Each file or document is provided with an RFID label which bears a unique identification number. Using reading devices, which can be permanently installed on office doors, the current location of the file is documented and saved on a server. Via their PCs all authorised personnel can access this server to locate a particular file.
Contributing further to a trusted healthcare industry is Schreiner Logidata's e-temp-label which uses RFID to register temperature deviations electronically above and below a freely definable temperature range. "This is particularly relevant in the pharmaceutical industry where temperature sensitive medication has to be stored and transported to hospitals and patients. The e-temp-label readings can highlight if any tagged medication has been compromised due to exposure to the incorrect temperature," continues Crawshay-Hall.
Even moving hospital beds around can be simplified and secured using RFID. Schreiner Logidata has developed a new elevator management system for a German hospital. All the beds are fitted with a transponder and on each floor an antenna is fastened to the outside of the elevator. Whenever a transponder attached to a bed enters the range of an antenna, an authorisation check is triggered. If approved, an elevator car is immediately sent to the relevant floor for priority transportation of the waiting bed. Once this priority mission has been completed, the elevator returns to regular operating mode.
Further reading:
Cold chain integrity in real time
Technews Publishing Editor's Choice Asset Management, EAS, RFID IT infrastructure Transport (Industry) Logistics (Industry)
DeltaTrak offers real-time farm-to-fork IoT monitoring of the cold chain to ensure every step of the journey is recorded and verifiable via the cloud.
Read more...
---
Security solutions that go the distance
Avigilon Logistics (Industry) CCTV, Surveillance & Remote Monitoring Asset Management, EAS, RFID Transport (Industry)
Avigilon self-learning video analytics help detect potentially critical events and issue an alert within the ACC dashboard, allowing officers to then verify event alarms.
Read more...
---
Smollan partners with FleetDomain
Logistics (Industry) Asset Management, EAS, RFID Security Services & Risk Management Transport (Industry)
Smollan has been using FleetDomain to manage its fleet of around 2000 vehicles in South Africa, enabling it to contain costs and manage its fleet much more effectively.
Read more...
---
ATG Digital launches solution for emergencies
Access Control & Identity Management Asset Management, EAS, RFID
ATG Digital has launched a Roll Call feature on its app to assist SHEQ managers and safety officers who cite attendance records in an emergency as one of their biggest challenges.
Read more...
---
Transforming workforce management
Asset Management, EAS, RFID
PRP Solutions (PRP) enables end-to-end digital transformation of the workforce management processes in security companies through its cloud-based, real-time Honeycomb Management Enablement Portal.
Read more...
---
Global GPS tracking and IoT management platform
Technews Publishing Asset Management, EAS, RFID
Wialon, Gurtam's flagship product, is a telematics and IoT platform currently tracking over 3.2 million units in over 150 countries.
Read more...
---
The cybersecurity consolidation conundrum
Editor's Choice Cyber Security Healthcare (Industry)
Check Point discusses why less is sometimes more when it comes to securing your organisation from the innumerable cyberattacks happening every day.
Read more...
---
Are all safes fire-resistant?
Gunnebo Africa Asset Management, EAS, RFID
A burglary safe is not guaranteed to protect against damage from heat and fire. A fire safe is a silent insurance policy. It's all about worst case scenario planning.
Read more...
---
AI for advanced fleet management
Asset Management, EAS, RFID
Choosing to use a smart device such as a tracker that utilises artificial intelligence-based software offers a fleet owner seamless control of their business.
Read more...
---
Collision avoidance technology for mines
Asset Management, EAS, RFID
Hexagon's Mining division announced that it has introduced a significantly improved version of its collision avoidance system, consolidating technology into just two hardware components: a smart antenna and a five-inch LCD display.
Read more...
---