printer friendly version
Securely advancing healthcare services
November 2008 Asset Management, EAS, RFID, Healthcare (Industry)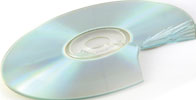 RFID tags are playing a greater role in healthcare, guaranteeing information security and patient safety.
Balancing patient confidentiality with patient care is no easy task. Patients demand security of their files, while doctors require easy access to information in order to provide the best medical advice. The high cost of good medical attention also means that patients expect access to advanced healthcare equipment.
Schreiner Logidata, supported locally by technology provider Brand New Technologies, is working actively within the healthcare industry to bring surety to patient data and patient identification.
Using RFID (radio frequency identification) Schreiner Logidata is able to guarantee patient identification and easy access to medical files. According to Dave Crawshay-Hall, CTO for Brand New, many international hospitals have already expressed an interest in Schreiner's Safety-Seal RFID wristbands.
"Although still in the testing phase, these wristbands are likely to be a viable secure solution to patient identification. The Schreiner RFID Safety-Seal is attached to a wristband which is worn by the patient during hospitalisation. The identification number can be read on demand using a handheld reader or PDA. The associated ID codes allow the respective data stored in the patient's file to be called up via WLAN. The file is password protected to ensure that only authorised personnel are able to access the data."
The wristband is available in two versions. The first version can be opened and closed again, and thus be used several times. The second version can only be used once as the wristband is destroyed when opening the closure.
Another area where Schreiner Logidata's solutions have merit in the healthcare industry is the individual marking and tracking of documents and patient files. "Despite electronic data processing, retention of hard copy files remains an indispensable requirement for many businesses and medical practices," explains Crawshay-Hall. "This inevitably results in time and cost-consuming searches for patient files. To combat this, Schreiner has developed an RFID-based solution for document and file tracking."
Each file or document is provided with an RFID label which bears a unique identification number. Using reading devices, which can be permanently installed on office doors, the current location of the file is documented and saved on a server. Via their PCs all authorised personnel can access this server to locate a particular file.
Contributing further to a trusted healthcare industry is Schreiner Logidata's e-temp-label which uses RFID to register temperature deviations electronically above and below a freely definable temperature range. "This is particularly relevant in the pharmaceutical industry where temperature sensitive medication has to be stored and transported to hospitals and patients. The e-temp-label readings can highlight if any tagged medication has been compromised due to exposure to the incorrect temperature," continues Crawshay-Hall.
Even moving hospital beds around can be simplified and secured using RFID. Schreiner Logidata has developed a new elevator management system for a German hospital. All the beds are fitted with a transponder and on each floor an antenna is fastened to the outside of the elevator. Whenever a transponder attached to a bed enters the range of an antenna, an authorisation check is triggered. If approved, an elevator car is immediately sent to the relevant floor for priority transportation of the waiting bed. Once this priority mission has been completed, the elevator returns to regular operating mode.
Further reading:
Optimising remote technical support
Technews Publishing Asset Management, EAS, RFID Products
Sanden Intercool Kenya improves efficiency, removes manual processes with FIELDForce from MACmobile, making its technical backup and support staff more productive, while also optimising record keeping.
Read more...
---
Deposita's Digitisor SmartPOS devices can grow your business
Deposita Financial (Industry) Asset Management, EAS, RFID
The Digitisor N910 Pro and N700 SmartPOS devices are suited for SMME retailers and suppliers looking to enhance their customer payment experience.
Read more...
---
Warehouse management system for ECONOFOODS
Asset Management, EAS, RFID
CQuential rolls out warehouse management system for ECONOFOODS national network, starting with its Johannesburg warehouse in a phased rollout.
Read more...
---
HS 6040 security X-ray inspection system
Asset Management, EAS, RFID Products
Hissco's HS 6040 DE is a compact, versatile security X-ray machine used in a wide range of applications, and manufactured under strictest ISO 9001:2015 and CE standards.
Read more...
---
Hytera and KZN Police Service roll out digital call handling system
Government and Parastatal (Industry) Asset Management, EAS, RFID Integrated Solutions
Hytera Communications announced that the municipality of Ray Nkonyeni in the KwaZulu-Natal province of South Africa is now using its digital call handling system for the reporting and recording of crimes.
Read more...
---
Smart parking management platform
Access Control & Identity Management Asset Management, EAS, RFID
Parket builds a seamless bridge between supply and the ever-increasing, but fluid – and often temporary – demand for parking bays.
Read more...
---
Keeping devices in check
Cyber Security Asset Management, EAS, RFID IT infrastructure
Kaspersky patents new technology for analysing relationships between electronic devices to counter cyberattacks launched through connected IoT devices.
Read more...
---
A new dawn in sustainable storage optimisation
Technews Publishing Asset Management, EAS, RFID Security Services & Risk Management Products
Industry is experiencing a move from VRLA (valve regulated lead–acid) batteries, which have been used in data centres for decades, to lithium-ion battery technology.
Read more...
---
Don't count lead-acid batteries out
Forbatt SA Security Services & Risk Management Asset Management, EAS, RFID
Lead-acid batteries are a standard in the security market and they will continue to be for many years, despite the growth of lithium-based devices.
Read more...
---
Smart energy alternatives
Asset Management, EAS, RFID Security Services & Risk Management
With or without load shedding, moving towards cleaner renewable energy in any environment is a great idea, and lithium must be your battery of choice.
Read more...
---