printer friendly version
Simple security steps
September 2008
News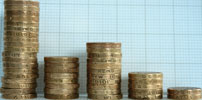 Protecting your money is about doing the old things properly.
We live in a society with abnormally high crime levels and constantly improving technology, however, protecting one's money is not always a high-tech exercise. Doing the basics right will keep your cash safe, according to Eddie Blight from FirstRand's forensic services department.
When asked for some tips on secure banking, Blight offered the following advice that can be applied to any person or company, anywhere in the world:
Deposit scams: Do not release goods when a customer gives you a deposit slip, wait until your bank has confirmed the money is in the bank. It is becoming common today to have a client send through a deposit slip that indicates a cash deposit has been made and demand the goods. Many criminals forge the deposit slip to look like cash when in fact they have deposited a fraudulent cheque.
Your online banking will reflect the deposit as accepted because it takes the bank a few days to determine that the cheque is fake, at which time they will remove the money from your account. The only way to be sure it is a real cash deposit and not a cheque is to call your bank. If the deposit was by cheque, wait for it to clear or you could lose your money and your goods.
ATM: Exploding ATMs are another proudly South African occurrence, but so are muggings. When withdrawing or depositing cash, make sure it is at a public ATM and not in a dark corner in the middle of the night.
Internet cafes: Key loggers are tiny devices that can be surreptitiously attached to computers and capture every keystroke. Do not do your banking from a public computer, such as those found in Internet cafes. People can capture your user name and passwords easily with key loggers and help themselves to your account. Apart from that, it is also easy for people to peek over your shoulder and get all the information they need.
Be aware: If it sounds too good to be true, it probably is. How many people have been caught and fleeced by 419 and similar scams offering a percentage of ill-gotten loot as long as you send a bit of money to cover expenses. You are a fabulous person, but really, nobody wants to give you money.
Physical security: Do not walk around with cash unless you have to. If you have to, do not always follow the same pattern; vary your routine without warning. Best of all, pay via electronic transfer and not in cash.
Cheque safety: We still live in a world where cheques are used regularly. Always confirm that cheques have cleared and check any special clearance claims. Also, control your own cheque books, know where they are at all times and lock them away when not in use.
Electronic security: Paying electronically is not a silver bullet. Educate yourself and your partners/employees/family that you need a strong password to access financial information. Moreover, you need to keep your own password to yourself, spreading it around, even to trusted persons is like signing a blank cheque and handing it over to the first person who comes along.
For more information contact www.fnb.co.za
Further reading:
Spend on cloud to accelerate across Africa in 2023
News
More than two-thirds of companies using cloud computing across major African markets plan to increase their spending on cloud services in 2023.
Read more...
---
ChatGPT's impacts will be social, not technical
News
ChatGPT is truly a remarkable achievement, an artificial intelligence (AI) that you can have a conversation with and ask to do everything from writing essays to coding computer programs.
Read more...
---
Artificial intelligence in Africa: levelling the narrative
News
While AI can benefit multiple industries, in Africa the key sectors that stand to gain are financial services (specifically fintech) and agriculture.
Read more...
---
Improving data security for a hybrid society
News
Researchers from Tokyo University of Science develop a method that can perform computations with encrypted data faster and at a lower cost than conventional methods, while also improving security.
Read more...
---
Cybersecurity in 2023: The latest trends and developments
News
In 2023, experts predict that several trends will shape the cybersecurity landscape, including the growing use of artificial intelligence (AI), the increasing focus on the Internet of Things (IoT), and the rise of quantum computing.
Read more...
---
SAN market set for growth
Technews Publishing News IT infrastructure
Storage-area network (SAN) market to hit US$ 26,86 billion in revenue by the end of 2029 due to factors like widespread adoption of Hybrid SAN-NAS solutions.
Read more...
---
Enterprise threats in 2023
News Cyber Security
Large businesses and government structures should prepare for cybercriminals using media to blackmail organisations, reporting alleged data leaks, and purchasing initial access to previously compromised companies on the darknet.
Read more...
---
Trends in the proptech industry for 2023
News
By mixing real estate with technology to optimise industries, create new ones, and generate efficiencies or capabilities that improve revenue generation, something as fundamental as the concept of parking has been turned on its head.
Read more...
---
31 percent of all IoT SIMs managed with third-party IoT CMPs
News Integrated Solutions
Berg Insight recently released new findings about the market for IoT connectivity management platforms (CMPs), a standard component in the value proposition from mobile operators and IoT MVNOs around the world.
Read more...
---
Off-highway vehicle telematics systems
News
The installed base of off-highway vehicle telematics systems to reach 12.2 million units worldwide by 2026, says Berg Insight.
Read more...
---