printer friendly version
Collaborative approach needed for security in retail sector
July 2008
Security Services & Risk Management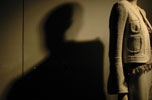 Retail stores are increasingly being seen as a 'soft target' for armed robberies. In addition to the financial costs involved, innocent employees and shoppers can be caught up in these violent situations.
Buddy Anderson, retail specialist for ADT, says that although the larger retail stores tend to contract security guards at their main entrances, they are primarily used to deter would-be shoplifters and are not specifically trained to manage armed attacks.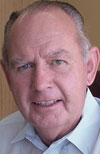 Buddy Anderson
Even retail centres that use outsourced security companies have little chance of averting a major robbery as the criminals usually work in large numbers and can overpower a small number of guards. Anderson says some retailers have installed closed circuit television (CCTV) cameras to help with surveillance, as well as sophisticated alarm systems. While these can play a valuable role in preventing and detecting crime, retailers should not rely on individual measures in isolation. Retail centres need to approach security more holistically to maximise their protection.
Recent studies have shown that the largest numbers of armed robberies occur on a Sunday and the highest financial losses take place on a Tuesday. This is because many retailers have their biggest sales over the weekend but do not always bank their takings straight away. The robberies are often perpetrated very early in the morning before a store opens or at closing time.
Retailers have started to utilise cash in transit (CIT) services to collect their banking on a daily basis, which can help to improve the situation. However, this has led to a rise in 'cross pavement' robberies where attacks are focused on the CIT guards. To try and prevent this, many of the larger retailers have either arranged that cash is collected through the back areas of their stores or have implemented a safe drop system which facilitates collection from the outside of the premises.
Another danger point in a retail environment is automatic teller machines (ATMs). Robberies at ATMs often involve not only firearms but sometimes explosives as well.
Anderson believes both retail centre owners and tenants need to share their knowledge and co-ordinate their efforts to respond better to the threat of violent robberies.
Ideally the following processes should be implemented:
* Risk assessment and hazards analysis.
* Development of emergency plans.
* Training of staff.
* Setting up a mutual aid agreement and communication network.
"Without a proper risk assessment of the possible hazards involved in an armed robbery situation it is difficult for mall managers to be proactive about the protection of their tenants and the customers that shop on a daily basis," says Anderson.
Once the hazards are clearly understood, centre owners will be able to develop integrated solutions to minimise the threat. Emergency plans can then be documented so that it is clear what actions need to take place should an incident occur.
Training of all employees and security personnel will help to ensure that everyone understands how the plans should be put into practice. In addition, regular drills and periodic testing of the security systems should be carried out.
A mutual aid agreement between the guarding organisations at the shopping centre can help to provide added support for each store. These should also include the South African Police Services (SAPS), the Emergency Services, CIT companies, alarm companies and armed response services.
A communication network will then need to be set up so that information can be relayed to all parties concerned. In addition there should be regular meetings of all representatives.
Finally, there is a need for property developers to integrate their efforts with law enforcement initiatives as well as service providers and the tenants in the shopping centres.
"The days when crimes of this nature were seen to be the sole responsibility of the Police and crime prevention initiatives are over. Forming a collaborative partnership with all of the relevant stakeholders to develop a more integrated approach to the threat will help retailers to increase their protection and be better prepared should they be attacked," concludes Anderson.
For more information contact ADT Security, 086 1212 400, budanderson@tycoint.com, www.adt.co.za
Further reading:
Tech developments lead hologram growth in 2024
News & Events Security Services & Risk Management
Micro-lenses, micro-mirrors and plasmonics are among the rapidly-emerging optical devices that have evolved on the back of holographic and diffractive technologies, and are seen as part of the natural evolution of optical science by R&D teams.
Read more...
---
Are you leaving money on the table?
Editor's Choice Security Services & Risk Management
How many customers have you helped since starting your business? Where does most of your new business come from? If the answer is not from your database's existing customers, you might have a problem.
Read more...
---
The business value of ChatGPT
Security Services & Risk Management Risk Management & Resilience
Transparency, policy and integrity. It is critical for organisations to have a line of sight into processes and procedures that clearly define employee use cases when it comes to ChatGPT, says Lizaan Lewis, Head of the Legal Department at Altron Systems Integration.
Read more...
---
BMS for smaller businesses
Security Services & Risk Management Products & Solutions Risk Management & Resilience
Small businesses can also benefit from tailored energy management solutions just like large corporations. Effective energy management is essential for more sustainable and efficient operations.
Read more...
---
Kidnapping for ransom
News & Events Security Services & Risk Management Risk Management & Resilience
There has been an 8,6% increase in reported kidnapping cases in South Africa compared to last year, with 3 854 cases reported between April and June this year, leaving ordinary South Africans increasingly vulnerable.
Read more...
---
The difference between a SOP and a SOP
Residential Estate (Industry) Integrated Solutions Security Services & Risk Management Risk Management & Resilience
SOPs are a touchy issue that need careful attention and automation to ensure they deliver the desired security results. Beyond design and automation, implementation is the ultimate road to success.
Read more...
---
Scoping out potential estates
Alwinco Security Services & Risk Management
When an intruder surveys a residential estate of 200 houses, they see at least 200 cars, 400 cell phones, 400 computers, 200 flat screen TVs, 600 bank cards, and various other items of value.
Read more...
---
Your face is the key
Suprema Editor's Choice Access Control & Identity Management Security Services & Risk Management Risk Management & Resilience
FaceStation 2, Suprema's newest facial authentication terminal, is an access control, time and attendance terminal, featuring a better user experience with Android 5.0 Lollipop and Suprema's latest algorithm, hardware, and software.
Read more...
---
Security without the skin
Alwinco Editor's Choice Security Services & Risk Management Residential Estate (Industry) Risk Management & Resilience
We all know about the layers of security required to form a comprehensive solution, but the layers go deeper than most consider. Andre Mundell dissects security in this article to start the journey into what is under the covers.
Read more...
---
Rack-mounted, three-phase online UPS
Security Services & Risk Management Infrastructure Products & Solutions
The new Eaton 93PX 15-20 kVA UPS combines high efficiency with a compact footprint, lower TCO, and improved cybersecurity to provide stable power for critical IT, industrial, manufacturing, and medical applications.
Read more...
---