printer friendly version
Sophisticated surveillance system protects George Bush Intercontinental Airport
July 2008
Surveillance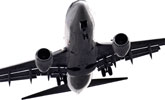 George Bush Intercontinental Airport, located 32 kilometres north of downtown Houston, Texas, is one of the top 10 busiest airports in the US with more than 700 departures daily.
With nine domestic, 12 commercial, 40 cargo, and two charter airlines, it has the highest on-time performance record of any major US airport.
The situation
After the events of 11 September 2001, providing a safe and dynamic air travel infrastructure has increasingly become a top priority. The US Department of Homeland Security offered a $3,5 million dollar grant to the Houston Airport System, comprised of three airports in the surrounding area, to improve security measures. The largest of the three, George Bush Intercontinental Airport, was top priority. It is located between two major roads and has a 48-kilometre perimeter that needs to be surveyed 24/7.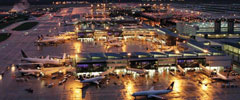 The solution
Honeywell will provide the airport with a first-of-its-kind perimeter and intrusion detection system using radar video surveillance (RVS) and advanced video processing systems (AVPS). The two combined technologies will provide the airport with the most advanced surveillance capabilities of any airport in the US.
RVS, a software system originally developed by Honeywell Aerospace and used to protect ports and track missiles, was adapted for ground use and will be used to monitor the airport's perimeters.
AVPS will monitor and analyse certain behaviours captured by video, and will be deployed in areas where ground-based radar may be obstructed by buildings or towers.
The airport will use a variety of Honeywell cameras, as well as sophisticated fixed and PTZ FLIR thermal cameras that will allow operators to view miles of the airport's perimeter. The cameras will be linked to geospatial maps allowing for easy evaluation of targets detected by both ground-based radar and video analytics. Installation of RVS and AVPS began January 2006 and will be completed in the summer. Both systems will be fully integrated with Honeywell's Digital Video Manager and Pro-Watch system, which are already installed at the airport.
The benefits
The combination of RVS, ground-based radar and video analytics tied into the Pro-Watch/Dgital Video Manager system offers Bush Intercontinental Airport a complete evaluation of its security from AOA to the very edge of the perimeter, all within a single graphical user interface. The Honeywell Security system will complement the airport system's Airport Rangers programme, a badged surveillance team that patrols the airport's 11 000 acre perimeter on horseback, as well as the airport's many other security mechanisms that are already in place. "The best way to achieve a secure airport of our magnitude is not by simply reacting to incidents after-the-fact or by jumping on the latest trend, but by really taking a hands-on approach to understanding the needs of our airports. This new technology provides the right kind of surveillance system we need," says Mark Mancuso, deputy director of public safety for the Houston Airport System.
For more information contact Honeywell Southern Africa, +27 (0)11 695 8000, www.honeywell.co.za
Further reading:
Pentagon appointed as Milestone distributor
Elvey Security Technologies News & Events Surveillance
Milestone Systems appointed Pentagon Distribution (an Elvey Group company within the Hudaco Group of Companies) as a distributor. XProtect's open architecture means no lock-in and the ability to customise the connected video solution that will accomplish the job.
Read more...
---
Hik-Connect for Teams released
Hikvision South Africa Products & Solutions Surveillance
Hikvision has released an update for its security management platform; Hik-Connect for Teams not only meets the specific needs of individual users, but also caters to various medium-sized businesses (SMBs) and multi-site management scenarios.
Read more...
---
The human factor side of video management systems
Leaderware Editor's Choice Surveillance Risk Management & Resilience
A video management system (VMS) is central to, and the most vital element to any control room operation using CCTV as part of its service delivery, however, all too often, it is seen as a technical solution rather than an operational solution.
Read more...
---
A simple system for complex protection
Surveillance AI & Data Analytics IoT & Automation
Reconeyez is a company that provides autonomous wireless visual verification systems with built-in artificial intelligence. Running on batteries, each device includes communication capabilities, creating a mesh network between the various devices, linking them to the control room.
Read more...
---
Revolutionise your security with integrated solutions
Secutel Technologies Products & Solutions Surveillance
By merging the capabilities of SecuVue and Secutraq, Secutel has forged a robust system empowering users to fine-tune analytics and harness facial recognition, pose detection, and XFS, among other features.
Read more...
---
Safer roads to a sustainable future
Dahua Technology South Africa Surveillance
With the ever-increasing number of vehicles on the road, it is imperative to constantly improve the quality of transportation monitoring and traffic management in urban and rural areas.
Read more...
---
From damage management to false alarm prevention
Dallmeier Electronic Southern Africa Transport (Industry) Surveillance Logistics (Industry)
Video surveillance is undergoing an exciting evolution; today's IP-based solutions can be fully integrated into digital systems. With the increasing integration of artificial intelligence (AI); logistics, in particular, can make processes more transparent and exploit previously untapped potential.
Read more...
---
Marshall Security partners with Blacklight to introduce Reconeyez to KZN
News & Events Surveillance Power Management
Marshal Security has joined forces with Blacklight Group to launch Reconeyez, a cutting-edge battery-powered surveillance platform with mesh network capability, in the KwaZulu-Natal market.
Read more...
---
Professional mobile video management in your pocket
Dallmeier Electronic Southern Africa Surveillance
With the SeMSy Mobile Client for its Domera and Panomera cameras, Dallmeier is now launching a solution that combines the functional and security requirements of professional organisations with the user-friendliness and simplicity of consumer apps.
Read more...
---
Leveraging AI to boost security in SA
AI & Data Analytics Surveillance
By shifting data analysis and processing to the edge of a company's network, decision-makers can ensure their remote offices can access real-time computing across multiple locations, supporting informed business decisions.
Read more...
---