printer friendly version
Optimising ER efficiency
November 2007
CCTV, Surveillance & Remote Monitoring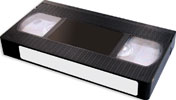 Zaka ('zihui korbonot asson' – Hebrew acronym for 'disaster victim identification' unit) – 3G cameras broadcast live to emergency room from the field.
The cameras broadcast video from dispatched Zaka ambulance motor scooters to the emergency room in Hadassah Ein Kerem. At the hospital, a team of doctors is able to prepare accordingly, and instruct medics on giving optimal treatment.
A pilot programme has been in place for a number of months that has new significance for treating the wounded: SerVision, an Israeli company, has developed video camera systems that broadcast 3G video directly from disaster scenes to the emergency room. The live video broadcast is viewed by doctors in the emergency room, who are able to gauge the extent of the injuries and to instruct emergency workers at the scene on how to treat complex injuries.
In a trial run that was deemed a success, cameras connected to digital video recorders (DVRs) that transmit video over 3G cellular networks were installed on the ambulance motor scooters of Zaka volunteers in Jerusalem. Video is simultaneously sent to doctors in the trauma unit of Hadassah Ein Kerem Hospital who make critical decisions about administering treatment, preparing the appropriate operating room, alerting specialists, and providing instructions to caregivers.
It is possible to view the live video transmission on 3G mobile phones, and not just on a computer screen. As a result, even if the doctor on duty is away from his computer, it is possible for him to receive a warning message and view a live transmission from the scene with the help of a mobile phone. Doctors have the ability to control the cameras remotely from the emergency room.
In 2001, SerVision registered a global patent on a video compression algorithm that is capable of transmitting video at a speed of 96 kilobytes per second. This fact makes it possible to send video broadcasts with outstanding quality over cellular networks.
Video cameras and broadcasting devices that are placed on the motor scooters have solid-state functions that reduce vibrations and remain highly stable when broadcasting video while driving, and when the motor scooter climbs stairs or drives over bumps. The cameras are also able to broadcast high quality video in dark conditions.
This latest development has already received a lot of interest throughout the world. In the meantime, SerVision hopes it will succeed in convincing other organisations that work in the emergency medical field, including Magen David Adom and the Army Medical Corps, of the system's importance and efficiency.
For more information contact Graphic Image Technologies, 27 (0)11 884 9570, markc@git.co.za, www.git.co.za
Credit(s)
Further reading:
Elvey partners with HALO
Elvey Security Technologies News CCTV, Surveillance & Remote Monitoring
Elvey Group has partnered with HALO Europe to provide Africa's first body-worn solution with zero upfront costs. This includes an IP68-certified body camera and a 4G-connected device.
Read more...
---
Regal announces new partnership
Regal Distributors SA CCTV, Surveillance & Remote Monitoring
Having a bird's eye view of your surveillance data, with the capability to drill down to the details obtained via connected security solutions, is a game changer for security operators, companies and even officers on the ground.
Read more...
---
Invisible connection and tangible protection via cloud
Dahua Technology South Africa Perimeter Security, Alarms & Intruder Detection CCTV, Surveillance & Remote Monitoring Products
Dahua Technology has launched its AirShield security solution that uses advanced, stable and reliable RF communication technology and cloud services, integrating alarm hubs, various detectors and accessories, with several software apps.
Read more...
---
Hikvision expands solar-powered solutions
CCTV, Surveillance & Remote Monitoring Products
Hikvision is offering a portfolio of solar solutions, the 4G solar-powered camera kit, a wireless bridge, and mobile solar security tower solutions to assist in keeping remote and isolated areas safe in a simple, practical, and cost-effective way.
Read more...
---
Affordable entry-level cameras from Dallmeier
Dallmeier Electronic Southern Africa CCTV, Surveillance & Remote Monitoring Products
Dallmeier has introduced the 'E' version of the DOMERA camera family, offering high image quality with 2 MP and 5 MP resolution, and providing detailed images even in low light conditions.
Read more...
---
The importance of the operator's frame of reference
Leaderware Editor's Choice CCTV, Surveillance & Remote Monitoring Security Services & Risk Management Mining (Industry)
The better the operator's frame of reference and situational awareness, and the more informed they are in dealing with CCTV surveillance in the mining industry, the more successful they are likely to be in surveillance.
Read more...
---
Enhancing surveillance on mines
Avigilon Technews Publishing Axis Communications SA Forbatt SA Hikvision South Africa Bosch Building Technologies Editor's Choice CCTV, Surveillance & Remote Monitoring Integrated Solutions Mining (Industry)
Smart Security approached a number of surveillance vendors to find out what the latest in surveillance technology is that can make a difference to security operations in mines, as well as general operations.
Read more...
---
Surveillance to improve worker safety
Axis Communications SA Mining (Industry) CCTV, Surveillance & Remote Monitoring Integrated Solutions
With substantial deposits of mineral resources, mining is critical for South Africa's economic growth and prosperity; however, mining can be dangerous, especially for the people working on the ground and in the shafts.
Read more...
---
Radar-video fusion camera
Axis Communications SA CCTV, Surveillance & Remote Monitoring Mining (Industry) Products
The AXIS Q1656-DLE Radar-Video Fusion Camera device brings video and radar analytics together in AXIS Object Analytics to deliver detection and visualisation.
Read more...
---
Centralised VMS for multiple sites
Mining (Industry) CCTV, Surveillance & Remote Monitoring
Dispersed mining operation relies on AxxonSoft for centralised video management as well as device health monitoring and the reliable distribution of analytics to various camera brands.
Read more...
---