printer friendly version
Integration of security and associated solutions
November 2007 Integrated Solutions, Healthcare (Industry)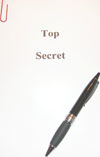 Integrated building and patient systems increasingly essential to patient wellbeing and the effectiveness of healthcare facilities, says Johnson Controls South Africa.
South Africa's healthcare facilities can gain significantly from an integrated approach, whereby security and other applications are tightly coupled. Fully integrated building management systems that include everything from security to patient information, asset tracking and infection control have increased service levels and the effectiveness of these facilities to levels that we can only imagine.
Says Neil Cameron, divisional manager at Johnson Controls Systems & Service who has recently returned from a fact-finding tour of six major US healthcare facilities, "The US healthcare sector has driven advances in facility design, management and patient care and everything possible is done to ensure patient safety and irreproachable levels of treatment. It is the integration of building and hospital management systems, however, that is largely responsible for the advances evident in the operations and practices of US health facilities."
The attention given to infection control illustrates the point. "US studies indicate that 23% of patients that go into a hospital leave with another disease - one caught inside the facility. To counter this, all new facilities in the US are being built with only single bed wards. This is only one part of the solution, however," Cameron explains.
"The other is the intelligent design and management of airflow to mitigate risk. This has required the integration of access control and airconditioning systems. Thus, when a door is opened, the access control system alerts the airconditioning system, which reacts intelligently to divert airflow to prevent the spread of infections.
"The same care is taken with all systems, which are generally integrated into a single wireless network. The nurse call system, for instance, does not just activate a blinking light at the nurse station. It will also route the alert along with the patient's location to the responsible staff member who carries a client device such as a pager or cellphone. A second system tracks the movement of the nurse so that the time taken to respond to the call can be audited, among others. In addition, CCTV cameras give the nurse a realtime picture of the patient along with the necessary identification and care data."
In South Africa, the situation is very different. "Healthcare technology in South African facilities is fragmented," says Cameron. "Each of the necessary systems, from the nurse call system to access control, CCTV systems, fire alarms, patient data and even the IT networks on which they must function, are serviced by different suppliers - that is 10 different stepladders going into the ceiling to lay 10 different cables. Maintenance and support are a nightmare, reliability is an issue, the total cost of ownership is high and, because these systems are not integrated, the synergies between them cannot be leveraged."
Asset tracking is another case in point. In the US, equipment is not moved around much due to their concern with the spread of infection. In South Africa with its low healthcare budgets, expensive equipment such as ECG machines and defibrillators are often relocated to accommodate patients.
Knowing where that equipment is in an emergency is critical. In addition, tagging the equipment helps safeguard it against theft.
Access and authorisation tags can also be used on vulnerable patients such as babies and the elderly to prevent mistakes (some lethal) from happening.
Patient tags correspond with 'guardian' tags given to authorised personnel, parents or a family member, and if these patients are moved or attempt to access certain areas when unaccompanied by a guardian, alarms are sounded.
Says Cameron, "This type of solution can be integrated with an access control system and CCTV solutions, further bolstering security. However, all hospital systems eventually need to be integrated if South Africa is to achieve world standards in patient care and improve the patient's experience.
"As more provinces allocate funds to improving public hospital facilities, competition in this sector will increase. Johnson Controls' extensive experience in healthcare environments - it manages 600 hospitals in the US - enables us to assist in ensuring long-term benefits can be realised from these investments. South Africa's medical expertise is world class; getting our facilities to this level is an important step in the process of lowering costs and improving management to provide better and more assistance to the entire population - including the poorest."
For more information contact Johnson Controls, +27 (0)11 921 7100, neil.cameron@jci.com, www.johnsoncontrols.com
Credit(s)
Further reading:
Success in business process best practices
Technews Publishing Kleyn Change Management Editor's Choice Integrated Solutions Security Services & Risk Management
This month we commandeer time with the woman who is spearheading our national conversation on Women in Security, Lesley-Anne Kleyn, to get to know the lady herself a little better.
Read more...
---
Unlock seamless security with integrated products
Secutel Technologies Integrated Solutions Products
By combining SecuVue and Secutraq, Secutel has created a system that enables users to configure analytics, facial recognition, pose detection, and XFS among other security triggers modern service providers require.
Read more...
---
Integrated guarding services
XtraVision Integrated Solutions Access Control & Identity Management Industrial (Industry)
XtraVision offers a few tips on how to go about planning and setting up an integrated approach to sustainable and successful security services, from the initial risk assessment to the technology and people required.
Read more...
---
Paxton secures multi-tenant office in Cape Town
Paxton Integrated Solutions Access Control & Identity Management Products
Cecilia Square in Paarl, Cape Town is an office building from where several businesses operate. The multi-tenant site has recently undergone a full refurbishment, including a complete upgrade of its security system for access control.
Read more...
---
Bi-directional integration of Gallagher and Qognify
Gallagher Integrated Solutions Products
In a world of converging technology ecosystems, siloed solutions are no longer viable; this applies in particular to physical security, where only combined information enables a comprehensive assessment of a situation and a timely response.
Read more...
---
Qognify integrates with Johnson Controls Security Products
Integrated Solutions News Products
The integration of Qognify VMS and Kantech EntraPass enables users to better understand situations based on the synchronisation of event and video data, allowing a faster and more targeted response to event-based scenarios.
Read more...
---
Complex, but critical partner in security
Technews Publishing Bidvest Protea Coin Editor's Choice Integrated Solutions IT infrastructure Mining (Industry)
Smart Security looks at how drones can be applied effectively in mine security operations. The ability to quickly gain a birds-eye view of a situation, whether security, safety or operational in nature, makes drones a significant value-add to mines.
Read more...
---
Enhancing surveillance on mines
Avigilon Technews Publishing Axis Communications SA Forbatt SA Hikvision South Africa Bosch Building Technologies Editor's Choice CCTV, Surveillance & Remote Monitoring Integrated Solutions Mining (Industry)
Smart Security approached a number of surveillance vendors to find out what the latest in surveillance technology is that can make a difference to security operations in mines, as well as general operations.
Read more...
---
Surveillance to improve worker safety
Axis Communications SA Mining (Industry) CCTV, Surveillance & Remote Monitoring Integrated Solutions
With substantial deposits of mineral resources, mining is critical for South Africa's economic growth and prosperity; however, mining can be dangerous, especially for the people working on the ground and in the shafts.
Read more...
---
Digging deeper
Technews Publishing Access Control & Identity Management Integrated Solutions Mining (Industry)
In this article, we delve into the different types of access control and integrated security solutions that mining companies use to mitigate risks and explore how these technologies have transformed the mining industry.
Read more...
---