printer friendly version
FleetVu enjoys successful launch
December 2000
News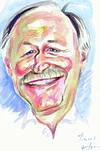 Sir
Consolidation was a breeding ground for crisis
The Competition Board should have given more serious consideration to the possible outcomes involved before allowing the South African security market to consolidate from a number of independent operators, into what is now effectively only a few large players.
These larger operators are pushing the smaller operators right out of the ballpark - and even putting them out of business - by giving away systems 'free of charge' and pressurising suppliers to sell their products at unfeasible margins. There is little or no training or support attached to these deals.
We are sure this dramatic bulldozing effect by foreign investment would not have been the intention of the Competition Board at the time. Acquisitions within our industry have often been justified by weighing up customer density against manpower requirements in certain areas to provide a return on investment. In financial terms this may be so, but it has also led to deterioration in response times in general.
Enter the vendors who sold out their monitored alarm/armed response companies some time ago. Their non-compete clauses are expiring and many of them are planning to re-enter the market as soon as they can.
They do of course have all the intellectual property needed to set up shop in their respective areas and may indeed win back a meaningful part of their previous clients - these clients will only be too happy to have that good old-fashioned personal service back on their doorsteps again. They are tired of being just a number!
Honeywell-TeqTrader has been monitoring this resurgence and we have aligned ourselves to initiatives which will ensure these vendors start growing into meaningful, quality independent operators all over again - just in time to balance the scales of the security industry back to normality.
Frank Fowles
Honeywell-TeqTrader
011 805 1201
Do you agree with the writer?
Have your say by sending your comments in the form of a letter to the editor to gerard@technews.co.za
Further reading:
Consumer robotics is a market in transition
September 2019 , Home Security, News
ABI Research says smart home integration will drive consumer robot shipments into the home to the tune of 39 million units per year by 2024.
Read more...
---
TAPA: The role of an effective treasury function in business risk management
June 2019, Technews Publishing , News
Neil Le Roux, the Founder of Diligent Advisors will speak at the TAPA SA (Transported Asset Protection Association) annual conference on 26 July 2019.
Read more...
---
From the editor's desk: More things change
September 2019, Technews Publishing , News
Welcome to the CCTV Handbook 2019. This year's handbook breaks a long tradition of publishing the handbook in the first half of the year by releasing it along with the October issue of Hi-Tech Security ...
Read more...
---
From the editor's desk: Six-and-a-half impossible things
October 2019 , News
When it comes to people named Alice, there are two that are noteworthy in the greater scheme of things and specifically when it comes to security in South Africa. Interestingly enough, they both faced ...
Read more...
---
Invixium and Pyro-Tech partner in South Africa
October 2019 , News, Access Control & Identity Management
Invixium, a manufacturer of IP-based biometric solutions and Pyro-Tech Security Suppliers have announced a new distribution partnership.
Read more...
---
Hikvision achieves ISO 28000:2007 certification
October 2019, Hikvision South Africa , News
Hikvision has announced its ISO 28000:2007 certification, marking a further strengthening of the company's supply chain security assurance.
Read more...
---
SALTO Systems SA partners with Training Ninja
October 2019, Salto Systems Africa , News, Training & Education
SALTO Systems has partnered with Training Ninja to extend its training footprint to the coastal regions of South Africa.
Read more...
---
Duxbury partners with TVT
October 2019, Duxbury Networking , News, CCTV, Surveillance & Remote Monitoring
Duxbury Networking has announced its new partnership with TVT Digital Technology to provide South African resellers and customers with a wider range of options for surveillance equipment.
Read more...
---
Mallett appointed as Elvey sales director
October 2019, Elvey Security Technologies , News
Ernest Mallett has been appointed as sales director of the Elvey Security Technologies group of companies.
Read more...
---
Three words that could save your life
October 2019 , News
Technology company what3words has mapped the world into a grid of 3m x 3m squares, and given each one a unique what3words address.
Read more...
---