printer friendly version
Video monitoring from afar
December 2004
CCTV, Surveillance & Remote Monitoring
Off-site video monitoring is set to play a much greater role in industrial security.
Areas abandoned by business and currently off limits because of the high incidence of crime are going to be won back and put into productive use thanks to off-site video monitoring technology.
Paul Champion, sales director of Johannesburg-based Stallion CAP Electronics, says the technology is ideally suited to areas such as the Marlborough and Wynberg industrial areas in Johannesburg and others like it where once-productive warehouses and factories have been taken over by squatters and vagrants.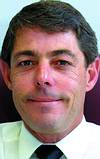 Paul Champion, Stallion CAP Electronics
"Because it cuts the costs of surveillance to a fraction of what a dedicated armed reaction service and full-time guards would cost, it offers the very real prospect of making previously no-go areas safe and secure again on a cost effective basis."
Stallion Security, one of South Africa's largest privately empowered security companies, added off-site monitoring to its array of security-related services recently when it became clear that there was an overwhelming demand for it.
"We had so many enquiries from existing clients in our guarding and armed response divisions that we were encouraged to offer an off-site video monitoring service."
Champion says over and above its obvious security applications, off-site video monitoring had other much wider applications.
"We are able to place cameras into high-value production plants where they take the place of full-time supervisors alerting management when something goes awry."
Using state-of-the-art digital cameras, the remote closed circuit television systems in different parts of South Africa are linked to Stallion Security's control room in Johannesburg via ISDN telephone lines.
"A site is secured with electronics, ie, beams or outdoor motion detectors. Once a beam is broken or motion is detected the Adpro transmission unit commences recording and dials into the control room.

Adpro control room
"Highly trained operators then view the site and have the ability to speak to intruders on the premises via a remote public address system. They are made aware of the fact that they are on camera and if they fail to respond to instructions to leave the premises, armed response units or the police can be called in to deal with the problem before they have managed to break into the premises," Champion explains.
Stallion CAP Security is currently in the process of installing one of the largest off-site monitoring systems in South Africa. Comprising several hundred cameras, it will ultimately be spread over a number of sites in different parts of the country.
Champion says having remote CCTV capabilities opens up a whole new world for business owners and managers.
"No longer are they forced to go to a site in the event of an incident. A trained operator evaluates the situation and alerts either a nearby armed guarding vehicle or the police to deal with the situation," he says.
Stallion Security currently only deals with multicamera systems in industrial and commercial premises other applications include business parks, retail outlets and high value storage units to name but a few.
Although the technology is relatively new to South Africa, Champion believes it could dramatically slash costs on larger sites.
"The Adpro off-site monitoring system we use is being used with great success in the UK, Europe and the US," he points out.
As manned guarding costs continue to rise, off-site monitoring has shown massive cost savings while providing increased security coverage of vulnerable sites, Champion says.
"Manpower can be greatly reduced and to some degree be replaced with technology that does the job just as well or better."
CCTV cameras and off-site monitoring hardware can be integrated with most intruder alarm systems and it is possible to combine the Adpro system with existing CCTV installations to minimise costs, while providing advanced off-site capabilities.
Champion says a separate division within the company, Stallion CAP Electronics who would do the installation, monitoring and maintenance of the equipment, would handle the off-site video monitoring service.
"Our guarding and property company secures the site during normal business hours. Once the site is 'locked down' the electronics take over."
He says once an incident had taken place, and a perpetrator had been arrested, the Stallion Investigations department was able to assist in the gathering and interpretation of evidence.
"The new service fits in beautifully with our existing bouquet of services. In addition, we have been able to train our operators at our Learning Centre to maximise the benefits of the system," Champion concludes.
For more information contact Paul Champion, Stallion CAP Security, 011 402 3784, paul@capcctv.co.za, www.stallion.co.za
Further reading:
A step up in safety
Issue 4 2020 , CCTV, Surveillance & Remote Monitoring
With the COVID-19 pandemic, body-worn cameras (BWC) now play an even more important role in safety and accountability than ever before, ensuring a more significant option in the protection of employees.
Read more...
---
Latest Longse thermal technology
Issue 4 2020, LD Africa , CCTV, Surveillance & Remote Monitoring
Longse thermal IP cameras include remote monitoring, a video server and high-definition camera functions.
Read more...
---
LenelS2 enhances VRx VMS
Issue 4 2020, UTC Fire & Security SSA , CCTV, Surveillance & Remote Monitoring
LenelS2 announces enhancements to VRx video management system, uses deep learning and native NetBox ecosystem integration for a unified security management experience.
Read more...
---
Empowering verticals with AI
Issue 4 2020, Dahua Technology South Africa , CCTV, Surveillance & Remote Monitoring
Dahua Technology has released WizMind, a portfolio of project-oriented products delivering AI solutions to verticals including government, retail, energy, finance and transportation.
Read more...
---
Safety and productivity for retailers
Issue 4 2020, Dahua Technology South Africa , CCTV, Surveillance & Remote Monitoring
Dahua Technology launches retail epidemic safety protection solution to enhance store operation safety under COVID-19.
Read more...
---
Non-contact and visual protection measures
Issue 4 2020 , CCTV, Surveillance & Remote Monitoring
Non-contact and visual protection measures to contain the coronavirus – Geutebrück extends its product portfolio by three DSGVO-compliant video solutions.
Read more...
---
Smart is the new black
Issue 4 2020 , CCTV, Surveillance & Remote Monitoring
The idea of 'smart' is becoming a reality in almost every aspect of our business and personal lives, from home security and lifestyle, through to smart buildings and smart working processes.
Read more...
---
Smarter monitoring with AI
Issue 4 2020 , CCTV, Surveillance & Remote Monitoring
Deep Data's DeepAlert is changing the security monitoring market (remote and on-site) with deep learning and cloud services.
Read more...
---
Upgrade your current security system with SecuVue
Issue 4 2020, Secutel Technologies , CCTV, Surveillance & Remote Monitoring
Cloud-based analytics can be added to existing CCTV solutions to upgrade the efficacy and value the installation adds.
Read more...
---
Accurate temperature detection with thermal cameras
Issue 4 2020, Dahua Technology South Africa , CCTV, Surveillance & Remote Monitoring
Dahua Technology recently launched two thermal cameras specifically for accurate temperature measurement.
Read more...
---