printer friendly version
Video monitoring from afar
December 2004
CCTV, Surveillance & Remote Monitoring
Off-site video monitoring is set to play a much greater role in industrial security.
Areas abandoned by business and currently off limits because of the high incidence of crime are going to be won back and put into productive use thanks to off-site video monitoring technology.
Paul Champion, sales director of Johannesburg-based Stallion CAP Electronics, says the technology is ideally suited to areas such as the Marlborough and Wynberg industrial areas in Johannesburg and others like it where once-productive warehouses and factories have been taken over by squatters and vagrants.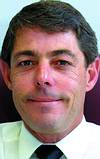 Paul Champion, Stallion CAP Electronics
"Because it cuts the costs of surveillance to a fraction of what a dedicated armed reaction service and full-time guards would cost, it offers the very real prospect of making previously no-go areas safe and secure again on a cost effective basis."
Stallion Security, one of South Africa's largest privately empowered security companies, added off-site monitoring to its array of security-related services recently when it became clear that there was an overwhelming demand for it.
"We had so many enquiries from existing clients in our guarding and armed response divisions that we were encouraged to offer an off-site video monitoring service."
Champion says over and above its obvious security applications, off-site video monitoring had other much wider applications.
"We are able to place cameras into high-value production plants where they take the place of full-time supervisors alerting management when something goes awry."
Using state-of-the-art digital cameras, the remote closed circuit television systems in different parts of South Africa are linked to Stallion Security's control room in Johannesburg via ISDN telephone lines.
"A site is secured with electronics, ie, beams or outdoor motion detectors. Once a beam is broken or motion is detected the Adpro transmission unit commences recording and dials into the control room.

Adpro control room
"Highly trained operators then view the site and have the ability to speak to intruders on the premises via a remote public address system. They are made aware of the fact that they are on camera and if they fail to respond to instructions to leave the premises, armed response units or the police can be called in to deal with the problem before they have managed to break into the premises," Champion explains.
Stallion CAP Security is currently in the process of installing one of the largest off-site monitoring systems in South Africa. Comprising several hundred cameras, it will ultimately be spread over a number of sites in different parts of the country.
Champion says having remote CCTV capabilities opens up a whole new world for business owners and managers.
"No longer are they forced to go to a site in the event of an incident. A trained operator evaluates the situation and alerts either a nearby armed guarding vehicle or the police to deal with the situation," he says.
Stallion Security currently only deals with multicamera systems in industrial and commercial premises other applications include business parks, retail outlets and high value storage units to name but a few.
Although the technology is relatively new to South Africa, Champion believes it could dramatically slash costs on larger sites.
"The Adpro off-site monitoring system we use is being used with great success in the UK, Europe and the US," he points out.
As manned guarding costs continue to rise, off-site monitoring has shown massive cost savings while providing increased security coverage of vulnerable sites, Champion says.
"Manpower can be greatly reduced and to some degree be replaced with technology that does the job just as well or better."
CCTV cameras and off-site monitoring hardware can be integrated with most intruder alarm systems and it is possible to combine the Adpro system with existing CCTV installations to minimise costs, while providing advanced off-site capabilities.
Champion says a separate division within the company, Stallion CAP Electronics who would do the installation, monitoring and maintenance of the equipment, would handle the off-site video monitoring service.
"Our guarding and property company secures the site during normal business hours. Once the site is 'locked down' the electronics take over."
He says once an incident had taken place, and a perpetrator had been arrested, the Stallion Investigations department was able to assist in the gathering and interpretation of evidence.
"The new service fits in beautifully with our existing bouquet of services. In addition, we have been able to train our operators at our Learning Centre to maximise the benefits of the system," Champion concludes.
For more information contact Paul Champion, Stallion CAP Security, 011 402 3784, [email protected], www.stallion.co.za
Further reading:
IDIS releases latest-generation 6 MP and 8 MP PTZ cameras
CCTV, Surveillance & Remote Monitoring
IDIS has launched four new 8 MP and 6 MP PTZ cameras that deliver excellent image quality and extend the company's trusted NDAA-compliant lineup.
Read more...
---
Eagle Eye introduces 'Smart Video Search'
Eagle Eye Networks CCTV, Surveillance & Remote Monitoring
Eagle Eye Networks has introduced Eagle Eye Smart Video Search, a new feature for all customers to make searching for video as fast and easy as searching the Web.
Read more...
---
Duxbury awarded Axis SA Distributor of the Year
Duxbury Networking News CCTV, Surveillance & Remote Monitoring
Axis Communications held its Annual Partner Awards on 1 July 2022 to celebrate and acknowledge the efforts of Axis' partners by awarding them for key projects and achievements throughout the year.
Read more...
---
AI in surveillance
Secutel Technologies CCTV, Surveillance & Remote Monitoring
Artificial Intelligence is the technological ability to work more efficiently and resolve problems. In the case of CCTV systems, this allows cameras with intelligence to identify certain objects and support ...
Read more...
---
Custom AI video analytics with AxxonSoft
LD Africa CCTV, Surveillance & Remote Monitoring
The AxxonSoft development team trains neural networks to tackle out-of-the-ordinary projects, including unusual viewing angles, difficult lighting, particular object types, thermal camera use and more.
Read more...
---
Passion, drive and hard work
Technews Publishing Editor's Choice CCTV, Surveillance & Remote Monitoring Security Services & Risk Management
Colleen Glaeser is a leader in the security market, having made her mark in the male-dominated security industry through determination and hard work, along with a vision of making the world a safer place.
Read more...
---
Cybersecure surveillance cameras
HiTek Security Distributors News CCTV, Surveillance & Remote Monitoring Cyber Security
Provision-ISR builds customer trust and opens up new opportunities with Check Point Quantum IoT Protect Firmware built into Provision-ISR cameras.
Read more...
---
Branches and roots
Cathexis Technologies CCTV, Surveillance & Remote Monitoring
Cathexis is a locally owned South African company where development engineers in the Durban office continue to innovate and improve the company's video surveillance management systems.
Read more...
---
Secutel expands into Africa and the UAE
Secutel Technologies CCTV, Surveillance & Remote Monitoring
Secutel Technologies expands into the African security technology market in a new partnership with RedWall Synergy and Total Secure Automation.
Read more...
---
Cathexis releases Carbon, a new user-friendly GUI
Cathexis Technologies News CCTV, Surveillance & Remote Monitoring
Cathexis has launched its latest user interface, Carbon 3.1, with an enhanced feature set, offering improved performance.
Read more...
---