printer friendly version
Dynamics of crime prevention and detection
November 2004
CCTV, Surveillance & Remote Monitoring
The struggle between police/security and criminals is one that is constantly occurring and adapting to different circumstances.
When one puts in a security system such as CCTV or access control, one is very seldom preventing all crime from occurring, but rather redefining the environment in favour of the security personnel. The implementation of a new system provides a unique opportunity to observe the behaviour of potential criminals as they react to the different security provisions and change their normal behaviour to accommodate new ways of facilitating their criminal activities. Behavioural responses to a new security system can fall into a number of different categories.
1. People who are not conscious of the capabilities of the new system and continue with their activities. In this 'honeymoon' period, you may pick up people almost too easily as they do things right in front of a CCTV camera, or walk through an access system with goods that are easy to detect. I have seen at least one video where a suspect picked up stolen goods, looked around to see if anyone was watching, and then pocketed the article. He was totally unaware that the CCTV camera just above him was recording his every move. In another case, a person stealing a diamond only realised as he was walking towards the exit that a new X-ray machine had been installed. He quickly moved to the side to drop the diamond and his behaviour was immediately picked up by the CCTV operators.
2. Criminals may be restricted in their actions, or may be caught more easily for a while, but then they try and work out ways to circumvent the new security measures. Installation of any part of a security system needs to take into account the other components of the security system if it is to be effective. For instance, part of your problem may be that some of the people you are legitimately letting in through your access control are in fact robbing the company and you need CCTV in place to identify this. The installation of any security system should therefore be seen in the light of a broader security strategy and risk management approach. Security personnel need to be aware of possible challenges to weaker parts of the overall system and how these will occur.
3. People will test the system without seriously violating regulations, trying to define the new boundaries for their own purposes. Wherever possible, criminals will try and push the boundaries of acceptable behaviour as far as possible. If they get a relaxed attitude, they can redefine acceptable behaviour to include the very actions that they may use as part of their theft preparation activity. It is always harder to change the rules and what is appropriate after some time, compared to when the new systems are introduced.
4. The implementation of a new security system disrupts the patterns of established behaviour. Criminals will therefore need to change their behaviour patterns to facilitate continuation of theft or other activities. For instance, movement to a place out of camera sight may start as thieves move their stolen material to a storage area that is safer. In public areas, for example, burglars will begin avoiding streets which they know have CCTV. However, at the same time this opens up possibilities for police or security to monitor people on routes not covered by CCTV where people may be carrying objects that could be stolen (for example large cases or TVs). Alternatively, criminals use particular escape routes which they think may not be covered and this greatly reduces the area that police need to cover.
This transition period offers unique opportunities to ongoing crime detection and intelligence gathering. Observing which people are changing behaviour and what their movements are should be looked at closely and analysed for patterns. Where there is existing information on the threat levels posed by certain people, targets should be picked up beforehand for such changes in behaviour. This can also show connections to other people potentially involved as part of syndicate operations. This highlights that installation of new security equipment not only changes the dynamics of prevention of offences, it opens up challenges and possibilities to increase detection and identify other weaknesses in the system that will need to be addressed.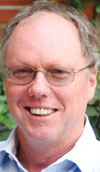 For more information contact Craig Donald, Leaderware, 011 787 7811, [email protected], www.leaderware.com
Credit(s)
Further reading:
Smart car parking solution eases traffic flow
Dahua Technology South Africa CCTV, Surveillance & Remote Monitoring Integrated Solutions Products
Ethiopia's first smart parking lot, designed to improve traffic flow and management efficiency, has been built and installed using Dahua Technology's smart parking solutions.
Read more...
---
VMS 7.2 supports the investigation process and adds cloud capabilities
CCTV, Surveillance & Remote Monitoring Integrated Solutions Products
Qognify has launched the second release of its VMS, including extended support for body-worn video, additional functionalities to support investigations, and a new web client architecture. VMS 7.2 addresses the increasing use of body-worn video (BWV) across many sectors.
Read more...
---
The future of AIoT
Hikvision South Africa News CCTV, Surveillance & Remote Monitoring
Hikvision hosted its 2022 Shaping Intelligence Summit in Bali, Indonesia, on 29-30 November, where the company, its customers, and technology and solution partners, looked into the future of AIoT and explored paths to shared success.
Read more...
---
A comprehensive video solution for retail
LD Africa Retail (Industry) CCTV, Surveillance & Remote Monitoring Products
Retail Intellect is a comprehensive, flexible solution for retailers that matches technologies to ensure point-of-sale safety and security with video analytics.
Read more...
---
Understanding customers better using AI
Secutel Technologies Retail (Industry) CCTV, Surveillance & Remote Monitoring Products
With in-store analytics of consumer behaviour, retailers can improve store performance and boost the productivity of their business.
Read more...
---
Benefits beyond just security
CCTV, Surveillance & Remote Monitoring
Store cameras are boosting customer experience and sales, as well as preventing losses, finds market research e-book from IDIS.
Read more...
---
Hikvision unveils first 'True 8K' NVRs
Hikvision South Africa CCTV, Surveillance & Remote Monitoring Products
The new M-Series NVRs can be used with a host of Hikvision cameras, and are ideal for environments where a wide field of view and extremely high image resolution are needed.
Read more...
---
AI in video analytics
CCTV, Surveillance & Remote Monitoring Integrated Solutions
AI (artificial intelligence), has been developed and debated ever since the first computers were invented, and while the most revolutionary incarnations are not yet here, AI-based technologies are widely used today.
Read more...
---
Milestone flies a Kite for small businesses
Milestone Systems CCTV, Surveillance & Remote Monitoring
Milestone Systems introduces Milestone Kite for small to medium-sized businesses and organisations, supporting 6000+ camera models from 100+ manufacturers.
Read more...
---
Railway AI-enabled video analytics
Rugged Interconnect Technologies CCTV, Surveillance & Remote Monitoring
The Rugged Computing Group has announced the AVA-RAGX, a fanless AIoT video analytics platform for railway applications, paired with Nvidia's Jetson AGX Xavier platform.
Read more...
---