printer friendly version
Bicycles sporting bar coding solutions
June 2004
Asset Management, EAS, RFID
Bar coding provides a great deal of value, controlling product movement in the field of business, and now also in the field of sport. Bar code and mobile solutions provider Harmonic Group, demonstrated the value of the technology during the Cape Epic mountain bike, reportedly the biggest mountain bike stage race in the world. The cyclists used bar coding to ensure that their luggage and support equipment was tracked, managed and available at the end of each stage.
Covering a considerable distance, the event took two-person teams from Knysna through Outeniqua to the Spier Wine Estate. Five radio scanners were deployed to cover the distance, providing interactive updates as the rider's equipment moved from stage to stage.
Says Barry Baetu, managing director of Harmonic Group, "When sportspeople are out in the field - or on the road in this case - the last thing they want to worry about is the safety of their personal belongings. With the solution that we sponsored, together with Imperial Logistics, which supplied the transport, competitors were able to focus on the race secure in the knowledge that their kit would arrive safely at the finish line, even before they did."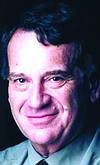 Barry Baetu, Harmonic Group
The solution made use of five scanners, connected to the custom made Bagtrac application. At every start and finish point, all luggage and equipment was scanned into the system, guaranteeing the arrival and dispatch of the goods between stages.
"This is another great demonstration of how technology has been effectively used to help make a transport scenario simpler and easier to manage. With 550 cyclists taking part, it was important for the race organisers and sponsors to provide an enjoyable and safe environment for the competitors. We believe the bar coding solution played a pivotal part in providing that environment," says Jacques Hollands, business development manager at Imperial Logistics.
The solution also demonstrated another useful feature of bar coding, continues Baetu, "We were brought in at quite a late stage, but because bar coding is a proven technology, set-up for the race was rapid and straightforward. The equipment was also sufficiently rugged to handle the demanding environment of this outdoor event," he concludes.
For more information contact Barry Baetu, Harmonic Group, 011 887 3333.
Further reading:
Technology to thwart solar panel thieves
Asset Management, EAS, RFID Security Services & Risk Management Products
A highly efficient industrial network is coming to the rescue of the solar industry, as solar panels, inverters and batteries are being targeted by thieves and threaten to destabilise the industry.
Read more...
---
Citadel launches Fortress Solutions
Asset Management, EAS, RFID News Security Services & Risk Management
Citadel House of Technologies recently launched Fortress Solutions, a cost-effective digital project and asset management solution, which addresses the critical need for practitioners to manage projects and assets over the entire lifecycle.
Read more...
---
Safety and security integrated in JUKA 614
Veracitech Products Asset Management, EAS, RFID Mining (Industry)
The JUKA 614 security checkpoint full body X-ray scanner provides the best possible image at the lowest health risk in the shortest time, by making use of the smallest footprint at the lowest cost.
Read more...
---
Intelligent solutions for mining
Traka Africa Asset Management, EAS, RFID Mining (Industry) Products
Your organisation's assets are critical to its success and should be managed to maximise its effectiveness; Traka has asset and key management solutions designed for mining efficiency, safety and productivity.
Read more...
---
Recharge and top up for pre-paid SIM cards
Asset Management, EAS, RFID Products
Businesses of all sizes are challenged by the administrative nightmare of reporting on the costs associated with airtime recharges on pre-paid and top-up SIM cards, which are often procured from multiple sources, including carriers and retail outlets.
Read more...
---
Optimising remote technical support
Technews Publishing Asset Management, EAS, RFID Products
Sanden Intercool Kenya improves efficiency, removes manual processes with FIELDForce from MACmobile, making its technical backup and support staff more productive, while also optimising record keeping.
Read more...
---
Deposita's Digitisor SmartPOS devices can grow your business
Deposita Financial (Industry) Asset Management, EAS, RFID
The Digitisor N910 Pro and N700 SmartPOS devices are suited for SMME retailers and suppliers looking to enhance their customer payment experience.
Read more...
---
Warehouse management system for ECONOFOODS
Asset Management, EAS, RFID
CQuential rolls out warehouse management system for ECONOFOODS national network, starting with its Johannesburg warehouse in a phased rollout.
Read more...
---
HS 6040 security X-ray inspection system
Asset Management, EAS, RFID Products
Hissco's HS 6040 DE is a compact, versatile security X-ray machine used in a wide range of applications, and manufactured under strictest ISO 9001:2015 and CE standards.
Read more...
---
Hytera and KZN Police Service roll out digital call handling system
Government and Parastatal (Industry) Asset Management, EAS, RFID Integrated Solutions
Hytera Communications announced that the municipality of Ray Nkonyeni in the KwaZulu-Natal province of South Africa is now using its digital call handling system for the reporting and recording of crimes.
Read more...
---