printer friendly version
Blick extends African presence
June 2003
News
Blick South Africa, a subsidiary of the UK-owned global Blick group, has acquired Impro Systems, the Cape Town-based distributor of Impro Technologies products, for an undisclosed sum. Impro Technologies is a South African designer and manufacturer of a complete range of proximity access control systems with 10 000 sites globally.
Blick SA, with 16 000 clients in Africa, is a market leader in the design, installation and servicing of a complete range of security and time management solutions. The 7-year-old Impro Systems is focused primarily on proximity access and identification systems, CCTV solutions, intercom equipment and general security products. It is responsible for the installation and servicing of electronic security equipment and software in the Western Cape region and also supports clients throughout Africa.
Stefan Oberholtzer, managing director, Blick South Africa, says: "This acquisition is an excellent strategic fit with Blick's existing South African security business. It not only strengthens our position in the Western Cape, where we see good growth, but also in the rest of Africa, where Impro Systems is well established.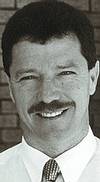 Stefan Oberholtzer, managing director, Blick South Africa
"In addition to enhancing our installation and support capabilities in sub-Saharan Africa, it also extends our core product range. Prior to the acquisition we did not market Impro solutions in this region. In fact, we were competitors in some areas. Now, however, we have a good business relationship that is bound to benefit our customer base and the market in general."
The acquisition of Impro Systems is a further commitment by Impro Technologies to move away from direct involvement in the systems installation business. According to Oberholtzer, current Impro Systems customers will benefit from Blick's nationwide presence, its national call desk and global expertise. Impro System's 18-strong staff complement will be integrated into the Cape-based office of Blick SA. John Powell, the former managing director of Impro Systems will now focus exclusively on sales development of the Impro range of products. "As for the future, we see ourselves continuing to grow our markets through natural sales increases from delivering and supporting the solutions that the markets needs and through a continuing acquisition programme," concludes Oberholtzer.
For more information contact Angie Samuel, Blick SA, 011 844 3200, angies@blick.co.za
Further reading:
New hires at iPulse
Issue 7 2020, iPulse Systems , News
iPulse has welcomed two new employees into its ranks. Shai Weil has been appointed as operations director, while Corneli Botha is the new customer sales liaison.
Read more...
---
HID Global acquires Access-IS
Issue 7 2020, HID Global , News
HID Global acquires provider of miniaturised reader devices that combine key technologies for mission-critical markets.
Read more...
---
Securing digital transformation
Issue 7 2020 , News
Schneider Electric partners with Fortinet to strengthen ability to secure operations across the business lifecycle and unlock the advantages of a secure IIoT.
Read more...
---
Suprema integrates with Paxton's Net2 access control
Issue 7 2020, Suprema , News
Suprema has announced it has integrated its devices with Paxton's access control system, Net2.
Read more...
---
Free cybersecurity courses
Issue 7 2020 , News
Check Point Software partners with Harvard and MIT-founded edX to deliver free online courses to help close the cybersecurity skills gap.
Read more...
---
Fidelity partners with Auto & General Insurance
Issue 7 2020, Fidelity Security Group , News
Fidelity Services Group in partnership with Auto & General Insurance has launched Fidelity InSure, a comprehensive vehicle, home, and building insurance offering.
Read more...
---
More apps for open camera OS
Issue 7 2020 , News
The App Challenge will result in 21 new apps running on the Security & Safety Things' camera OS, based on the Android Open Source Project.
Read more...
---
Milestone Systems announces Thomas Jensen as new CEO
Issue 7 2020, Milestone Systems , News
Milestone Systems announced that its board of directors has appointed Thomas Jensen as chief executive officer. Jensen will assume the role on October 1, 2020.
Read more...
---
Suprema announces its first virtual event
Issue 7 2020, Suprema , News
Suprema will be hosting its first virtual event, Suprema Connect 2020, which is scheduled to take place over one month from September 15.
Read more...
---
From the editor's desk: Waiting for PoPI
Issue 7 2020, Technews Publishing , News
A while ago we heard of yet another cyber breach, this time from Experian.
Read more...
---