printer friendly version
EMS launches i_Trac range of security devices
May 2000
Access Control & Identity Management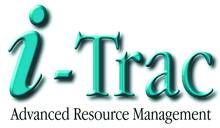 Evolving Management Systems (EMS), a company that focuses on designing and developing integrated facilities and asset management systems, has announced the i-Trac suite of products that combine the power of asset tracking with comprehensive management functionality.
This was announced by Steve Mason, Marketing Director at EMS, who says the new product line-up positions EMS as the only company in SA to offer a complete range of integrated products designed to provide the highest level of security available today.
"These range from advanced resource management systems, the ability to integrate asset management to new or existing systems, covert guard monitoring and personal attack monitoring right through to baby recognition association technology for maternity wards in hospitals or home use.
"With over two years of continued development and systems now installed and working on three continents, the i-Trac product range is set for global expansion.
"Following the successful recent management buyout (MBO) from Kunene Solutions and Services we have been able to focus our direction into product development and have secured a number of resellers which target the security needs of large corporations. I believe we are in a strong position to make a considerable impact on the security market," says Mason.
The new i-Trac product line-up from EMS includes:
* i-Trac advanced resource management - this is an enhanced and redeveloped version of the Siltag advanced asset management system combining far more flexibility and user-friendly software. The product comprises asset tracking systems with dynamic realtime management capabilities. This incorporates integrated solutions with an overall upgradeable technology path.
* i-Trac Reader - this product has the ability to combine asset control with access control. Being an active based system the readers can be deployed very cost effectively providing access control whilst at the same time minimising theft through the use of the asset control system over a range of 50 m. The product is targeted at the broad market with particular appeal for the security manufacturing industry and may be used by third party producers of access control systems. It is currently in use by Internet e-commerce adventurer dotcoza who wears a tag on a wristband that automatically triggers cameras when he moves around his mansion in Johannesburg allowing the outside world to view his progress on the Internet.
* i-Trac Guard - this covert guard monitoring system is typically designed for guard control. Using the i-Trac reader, guards or sentries are equipped with a personal attack device while at the same time monitoring the guard's movements at or around premises. During his rounds the transmitter sends signals to strategically positioned receivers. If he does not reach a specific point within a given time an alarm is flagged. This application is especially useful for guarding companies, allowing them to offer heightened security coverage.
* i-Trac PA - this is a personal attack monitoring system and works much the same way as the i-Trac Guard system. It is designed for shopping malls, schools or offices. The single-button device can be activated in the event of an attack sending a signal to the closest receiver flagging an alarm at a security station. It pinpoints the area where the button is activated within 15 m accuracy on a computer generated floor plan. Unlike competitive personal attack products, each panic button is individually identifiable providing accurate location and user identification of the distress call.
* Brat-Trac - this is a baby recognition association technology system and is available for both commercial and domestic use. The technology used is similar to the I-Trac Personal Attack system. A reusable tag is locked into a medical grade plastic bracelet and if a baby is removed from the maternity ward out of the defined range of an I-Trac receiver an alarm is flagged and appropriate action may be taken. Skin temperature scanning and pulse rate monitoring is currently under design. The Brat-Trac system is also available for domestic use whereby the parent will carry the receiver. The tag also has a moisture-sensing device built into it alerting the parent if a child falls into a swimming pool.
For details, contact EMS on tel: (011) 203 5100 or e-mail: SteveM@kss.co.za
Further reading:
A contact-free hotel experience
Issue 7 2020, Technews Publishing , Access Control & Identity Management
Check-in and go straight to your room without stopping at the reception desk at Hotel Sky in Sandton and Cape Town.
Read more...
---
AI digitises coronavirus management
Issue 7 2020, NEC XON , Access Control & Identity Management
NEC XON is using NeoFace Watch and specialised thermography cameras to measure temperature and identify employees and visitors.
Read more...
---
Combining visual and IR face recognition
Issue 7 2020, Suprema , Access Control & Identity Management
The FaceStation F2 offers face recognition and anti-spoofing performance.
Read more...
---
Anviz unveils FaceDeep5
Issue 7 2020, ANVIZ SA , Access Control & Identity Management
Anviz Global has unveiled its new touchless facial recognition identity management and IoT biometric device.
Read more...
---
Touchless biometric options
Issue 6 2020, Entry Pro , Access Control & Identity Management
When it comes to estate access control management, the foremost topic of conversation at the moment seems to be the importance of touchless biometrics.
Read more...
---
Fast access to Kevro production facilities
Issue 6 2020, Turnstar Systems , Access Control & Identity Management
Employee and visitor access at Kevro's Linbro Park premises in Gauteng is controlled through eight Dynamic Drop Arm Barriers from Turnstar.
Read more...
---
Know your facial recognition temperature scanner
Issue 6 2020, ViRDI Distribution SA , Access Control & Identity Management
Facial recognition with temperature measurement is, for the most part, available in one of two technologies – thermopile and thermography/IRT.
Read more...
---
Suprema integrates with Paxton's Net2 access control
Issue 6 2020, Suprema , Access Control & Identity Management
Suprema has announced it has integrated its devices with Paxton's access control system, Net2.
Read more...
---
Contactless check-in at hotels
Issue 6 2020 , Access Control & Identity Management
Onity has delivered the DirectKey mobile access solution to hotel chains around the globe, which allows for contactless check-in and property access.
Read more...
---
UFace facial recognition now in SA
Issue 6 2020, Trac-Tech , Access Control & Identity Management
Trac-Tech has secured the distribution rights to the UFace range of contactless biometric facial recognition and identity management IoT devices.
Read more...
---