printer friendly version
Fleet management vs. asset recovery
November 2011 Integrated Solutions, Security Services & Risk Management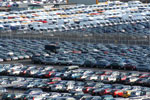 In South Africa the term vehicle tracking has become so entrenched and generic that people tend to take it to mean any supplier who provides any system which combines the installation of an electronic device in a vehicle, or fleet of vehicles, with purpose-designed computer software to enable the owner or a third party to track the vehicle's location, and collect data in the process.
This term has come to mean both fleet management (or vehicle monitoring in its simplest form) and asset recovery, but as we will see, these two applications are not one and the same thing.
A vehicle tracking system is an electronic device installed in a vehicle that emits a signal that allows its location to be pinpointed almost anywhere in the country. It can then be used to transmit data, or it can be located by land or air-based recovery teams.
The actual technology used differs from supplier to supplier in that some use satellites (GPS) and others radio signals or cellular technology. Most modern vehicle tracking systems use global positioning system (GPS) modules for accurate location of the vehicle. Many systems also combine a communications component such as cellular or satellite transmitters to communicate the vehicle's location to a remote user.
Vehicle information can usually be viewed on electronic maps via the Internet or specialised software.
Fleet management
Fleet management in southern Africa, has evolved over the last decade in a combination of both vehicle and driver management. This can have a major impact on vehicle running costs. Fleet systems are designed to address many of the operational challenges prevalent amongst commercial fleet operators. These include basic activity monitoring, reduction of operating costs and enhancing the management of the supply chain.
Fleet systems are of course also supposedly designed for asset tracking and recovery, but this they do far less effectively. So, what is asset recovery?
Asset recovery is quite simply the ability to track and recover a stolen asset when required. It is a simple definition, but extremely difficult to get right in practice on a consistent basis.
Limitations of fleet management
The harsh truth is that, despite the claims and assurances of the many suppliers, a wired fleet system is largely ineffectual as a recovery tool. Suppliers – and there are many of them – who claim recovery rates for their wired products in the high 80% for commercial clients? Well I quite simply do not believe them.
Unfortunately, suppliers of wired vehicle tracking or fleet management systems have systematically been programming customers to believe that fleet management systems are also viable methods for the recovery of the asset in the event of a loss.
Fleet management systems by their nature have to be wired in to the vehicle. A GPS system, particularly one drawing and transmitting relatively large amounts of data requires a great deal of power. This makes them effective for vehicle monitoring but notoriously weak at recovery of assets as, being wired, they are extremely easy for criminals to locate and deactivate, rendering them useless.
GPS signal too is easily shielded – it generally needs to see the sky – so when the asset is moved indoors or into a basement, GPS tracking usually then fails.
This of course all usually happens in the horse. As far as the trailer is concerned, generally the lack of a reliable power source in the trailer has meant that such tracking devices have been largely ineffective, essentially leaving the trailer untracked – which is often where the value and the interest of thieves lie. Criminal gangs know this, and have recently started driving their own trucks to pull the untracked trailer unit with its full load.
The issue has always been that no tracking systems were available that could be concealed within the load itself as well as inside trucks and storage depots. Why? Battery power has always been the problem. Every time one has to access a unit to recharge or replace the battery, your security s compromised.
It is also difficult to get GPS lock in these locations.
As far as recovery goes, the best feature of a typical FM system is the typical power off alarm. At best, a fleet management system indicating a power off alarm then acts as an early warning that something is amiss with that vehicle. After that, the client is usually very much on his own as far as recovery goes.
Asset recovery
In terms of asset tracking and recovery, there is no doubt that the most effective systems are wireless, meaning that they can be embedded anywhere in the vehicle, trailer or cargo and there are no wires or antennas to trace. However, the majority of such wireless systems suffer from very limited battery life and as such are unable to report any meaningful vehicle information in order to conserve battery life.
Also, each time that device has to be accessed in order to change the battery or recharge it, your security is compromised. In many cases the drivers or other staff are involved, and the more times one has to access the tracking unit the more opportunity there is that the wrong people will get to know that it is there.
There is no system in the world that can protect an asset if the perpetrators know that it is there and know where it is located. Most thefts involve an insider, and they will very soon get to know that there is a wireless tracking device.
In some cases, the thieves park the stolen vehicle in an underground garage to block its signal. They then leave it for a few hours or days to see if the tracking company or police arrive on the scene. Hence the need for technology that can still be recovered underground.
In order to be effective, a recovery device needs to be self contained and wireless with exceptional battery life, enabling tracking and recovery of vehicles and assets throughout the country, using a combination of GSM and RF technology, which does not need an external antenna or to be mounted where it can see passing satellites, as is the case with GPS systems.
Limitations of asset recovery
Just as fleet systems are limited when it comes to recovery, so to recovery devices are limited when it comes to fleet management functionality. Being battery powered, the management of power consumption is obviously of paramount importance. There is therefore limited positional reporting and virtually no telematic data.
However:
* You get your asset back!
* You do not let down customers.
* You save on insurance excesses and maintain your premiums.
* If you are self insured it is a straight bottom line gain.
* You are able to break syndicates, preventing them from targeting your business in future.
* In short, it results in unpredictable behaviour to criminals and if we can make it risky for syndicates, they go somewhere else!
The best of both worlds then is a top of the range fleet management system able to manage the fleet through delivery of all of the functionality requirements of the clients. If one is able to couple this with the peace of mind of a proven wireless asset tracking and recovery device with exceptional battery life, enabling the unit to be embedded into an asset and left for a year, then you are close.
If this could also be sourced from a single vendor, managed and monitored by a single control room and if both products could be Web-based enabling the client to access his data from anywhere in the world, then surely this would be the ultimate solution!
Of course, these measures are not foolproof in a society with very innovative criminals, but they make the process of stealing much harder, the rewards lower and the potential of being caught much higher.
For more information contact Electronic Tracking Systems (Mtrack), +27 (0)11 616 5055, [email protected], www.mtrack.co.za
Credit(s)
Further reading:
Protecting yourself from DDoS attacks
Cyber Security Security Services & Risk Management
A DDoS attack, when an attacker floods a server or network with Internet traffic to prevent users from accessing connected online services, can be costly in both earnings and reputation.
Read more...
---
Cyber resilience is more than cybersecurity
Technews Publishing Editor's Choice Cyber Security Integrated Solutions IT infrastructure
Hi-Tech Security Solutions held a round-table discussion focusing on cyber resilience and found that while the resilience discipline includes cybersecurity, it also goes much further.
Read more...
---
Crossing the chasm
Editor's Choice News Security Services & Risk Management Training & Education
Industry reports suggest that in the next ten years, millions of jobs could go unfilled because there simply are not enough people to fill them.
Read more...
---
Records in place now, not later
Editor's Choice Security Services & Risk Management
It is important, after an incident, to have records in place as soon as possible. Too often the matter is left for the day when the company is going to court, or a disciplinary hearing is scheduled.
Read more...
---
Considering cloud downtime insurance?
Arcserve Southern Africa Cyber Security IT infrastructure Security Services & Risk Management
Byron Horn-Botha, business unit head, Arcserve Southern Africa, reveals three vital steps that you must consider to ensure business continuity before you buy insurance.
Read more...
---
Shift to online driving retail transformation
Retail (Industry) Integrated Solutions
There is a growing demand from retail for an end-to-end solution that helps their digitisation process, integrating finance, procurement, warehouse management, pricing, stock management, point of sale and more.
Read more...
---
The $600 000 question
Cyber Security Security Services & Risk Management Financial (Industry)
Usman Choudhary, chief product officer of VIPRE Security Group, advises companies to do the basics to protect themselves before looking for cyber insurance.
Read more...
---
Axora launches Metals and Mining Innovation Forecast 2022/23
IT infrastructure Security Services & Risk Management
Miners making super-slow progress towards digital transformation despite universally designating it 'critical to survival', with cybersecurity one of the concerns hindering progress.
Read more...
---
AI in video analytics
CCTV, Surveillance & Remote Monitoring Integrated Solutions
AI (artificial intelligence), has been developed and debated ever since the first computers were invented, and while the most revolutionary incarnations are not yet here, AI-based technologies are widely used today.
Read more...
---
The next generation of Point of Sale
Commercial (Industry) Security Services & Risk Management Products
New digital point-of-sale (POS) platforms are gaining traction, which means payment providers and investors should take note.
Read more...
---