printer friendly version
CISCO: security gorilla?
October 2011
Integrated Solutions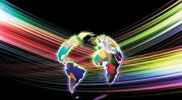 The term convergence has been bandied about the security industry for quite some time. In many instances, those in the security industry give scant attention to the concept in favour of 'business as usual', despite the growth of IP (Internet Protocol) in various fields, from cameras to alarms.
One of the issues these companies face in poor economic times, especially the small- to mid-range companies, is that they are more focused on getting deals done and moving on to the next one, without considering the future. But the real threat to the security industry comes not only from IP-savvy competition in the market, but from the IT industry where margins are lower and the system integrators have their service processes honed. Moreover, these companies are intimately familiar with IP and all its benefits (and difficulties) as it is the backbone to almost all networks around the world, including the Internet.
How many security operations are geared to compete with these companies? Very few. Yet, competing with them is something that will happen, both on a small and large scale.
One of the main players in the IT market is networking giant Cisco. Its kit is found in the majority of networks around the globe. One can say it is a gorilla in the IP market. To date, the security industry's interaction with Cisco and its products remains primarily in integrating security products and services with Cisco customers' networks. The company has had a range of physical security products – which for simplicity we define as IP cameras and access control solutions – but they have not made enormous inroads into this market. But that is due to change.
Hi-Tech Security Solutions was fortunate to speak to Steven Collen, director of product management and business development, Cisco Systems Emerging Technology Group, who told us what Cisco's plans are in the physical security space, as well as why this market is one the networking vendor will not ignore.
Revenue generation potential
The reason Cisco is determined to gain a part of the security market, according to Collen, is because of its vast installed base in almost all segments of the public and private markets. Furthermore, he says that the company finds that for every $1 spent on physical security products, $3 to $5 is spent on networking infrastructure. That constitutes a significant amount of revenue to the network partner of choice.
He gives an example of an urban security deployment (city surveillance solution) Cisco is involved in where the security solution is costing $100 million, while the communications components cost up to $500 million. Not everyone plays at that level, but the bottom line benefits are obvious.
South Africa is an important market for Cisco and Collen says the company wants to sell its full range of solutions here, as in other territories, where security and communications products are tied into Cisco services, such as planning, design and implementation. The services component adds in another $2 or $3 to the costs above.
Cisco is still committed to working with its partners in this regard and will not change its channel focus of the past, which is good news for installers and integrators that are qualified. He notes, however, that the services game is somewhat different and Cisco has various models of customer engagement that includes providing the service with or through partners as well as what he calls a mentored installation – basically handholding partners through the process.
IP is the key
Naturally, these solutions are all based on IP. The company's experience is that it is able to deliver its solutions better when working with IT departments since they are more aware of the various aspects of IP networking than the traditional security managers are. When you talk the same language, the project runs more smoothly.
Five years ago the company prioritised partnering with existing security players in its efforts to enter the security market, but found these companies, while good at the installation of cameras and other products, were generally unable to effectively configure networks. The result was poor performance. Cisco therefore currently targets IT resellers who handle the communications aspects of the installation and use physical security specialists to install products.
This should be an area of concern to many of the traditional security installers. It is more than simply knowing how to set up a camera on a network, as larger companies need to integrate these systems with their overall infrastructure and management solutions. As more companies want surveillance and access control solutions that run on their existing IP networks, the skills to effectively manage this infrastructure to allow business communications to continue unhindered while still transmitting video will be key.
Of course, Cisco is not the only traditionally IT company incorporating security products into its portfolio. South Africa has seen a few large service providers adding physical security to their portfolios over the past few years. If they already manage the customer's network, it is a no-brainer to add cameras and access control to the contract. Interestingly, many of the brands doing this are also Cisco partners.
It may also be time for security players that have not yet made the change to an IP focus to blow the dust off the old and sometimes overused 'solutions' mindset. Customers are not looking for a camera installer, but someone to deliver an integrated solution on top of their existing infrastructure. And part of that solution will be the post installation services that deliver measurable business value.
For example, a key issue at this year's Retail Risk conference in August was that surveillance systems or alarms linked to armed response companies are not enough for retailers. Companies want solutions that provide video images and alert response companies to problems, but they want the added value they can measure and they do not want multiple networks that demand constant attention.
Plug-and-play
On the technical front, Cisco develops IP cameras and access control units in-house to ensure they meet specific requirements the company has. These products are then sent for manufacture by its partners. However, it also has an OEM agreement with Pelco (now owned by Schneider) for a limited number of IP cameras.
Collen says that Cisco's IP cameras are designed to configure themselves and manage their bandwidth when attached to a network running Cisco's medianet – "an end-to-end IP architecture that helps to enable pervasive media experiences". The access control products similarly have automatic recognition and some auto-configuration capabilities.
Even with this capability, installers still need to have the required skills to fine-tune installations and the management of security transmissions. On the positive front, these companies also need people with experience in security installations to help in determining positions and priorities, such as which cameras need to stream live and which will only broadcast on an event.
Cisco cameras have processors that are dedicated to analytics which the company does not produce, but rather makes use of third-party technology in the market already. It is also able to provide drivers for other camera brands, but as a member of ONVIF, it hopes the standards body will drive standards forward to allow other compliant cameras to operate seamlessly on its infrastructure.
So while the talk of convergence continues in the security industry, it may be time for the industry to take a serious look beyond its traditional borders and see where its competition of the future will come from. It is an easier route for IT companies like Cisco to add physical security products to the infrastructures they already know and manage in the quest for new sources of revenue, than for the traditional security companies to move into the world of IT. At the end of the day, customers will choose companies they have a trust relationship with and a demonstrable track record. Everyone likes a winner.
Credit(s)
Further reading:
A smart start for South African cities
Integrated Solutions IT infrastructure
Cameras and sensors can kick off smart city strategies in cities around South Africa, leading to not only improved security and safety, but also better service delivery in areas like electricity and water provisioning.
Read more...
---
From the editor's desk: Drive to survive
Technews Publishing News
Nobody is surprised by the horrible driving habits of many people on South Africa's roads. Lack of policing, except when collecting money, and the related overall acceptance and encouragement by government ...
Read more...
---
AI's take on physical security trends
Technews Publishing Editor's Choice
In Issue 1 every year, Hi-Tech Security Solutions looks at expected trends in the security industry, incorporating views from different sources. This year is no different, except we have a new contributor, ChatGPT from OpenAI.
Read more...
---
HID Technology Seminar
Technews Publishing HID Global News Access Control & Identity Management Products
HID Global's technology seminar introduced partners and distributors to the company's new Signo range of readers and highlighted the benefits and global growth of mobile access credentials.
Read more...
---
Celebrating a successful year
Gallagher Technews Publishing News Access Control & Identity Management Products
Gallagher Security hosted an end-of year event at the Steyn City Equestrian Centre in which it thanked its partners for another successful year and provided a glimpse into what the company will be releasing in 2023.
Read more...
---
Women in Security
Technews Publishing Editor's Choice News
Hi-Tech Security Solutions together with ASIS International's South Africa Chapter, will be focusing on women working within the South African physical security services and information technology sectors during 2023.
Read more...
---
Innovation and service, 37 years and counting
Technews Publishing Impro Technologies Access Control & Identity Management Integrated Solutions
Innovation, simplicity and trust underpin the nearly 40 years of success of local access control brand, Impro Technologies, which is still run as an independent entity despite being acquired by ASSA ABLOY in 2016.
Read more...
---
Cybersecurity in 2023
Technews Publishing Gallagher Cyber Security
What is on the cybersecurity menu in 2023? Hi-Tech Security Solutions offers two views from industry players on the risk environment and what to look out for in the cyber world in the coming year.
Read more...
---
Fast, reliable and secure cloud services
Technews Publishing Editor's Choice Cyber Security IT infrastructure
Security and speed are critical components of today's cloud-based services infrastructure. Cloudflare offers a range of services supporting these goals beyond what most people think it does.
Read more...
---
Improving safety and security
Gallagher Education (Industry) Access Control & Identity Management Integrated Solutions
Education facilities have more than enough to deal with when it comes to allocating budget. Security often seems to be the last item on the agenda but is more important than ever.
Read more...
---