printer friendly version
New Kaspersky products hit the market
July 2011 Cyber Security, Residential Estate (Industry), Products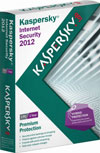 Kaspersky Lab has released the 2012 versions of its home user products - Kaspersky Internet Security and Kaspersky Anti-Virus - designed to provide Internet users with maximum protection and convenience.
Eugene Kaspersky, CEO and co-founder of Kaspersky Lab, says: "The new 2012 versions feature integrated protection technologies designed to combat even the most complex of threats. At the same time, these products are now simpler and more user-friendly than ever before. Many of the modules featured in Kaspersky Internet Security 2012, such as Web-antivirus, heuristics, the threat rating sub-system and anti-rootkit components have been made easier to update and now interact more effectively with cloud technologies."
The all-new products incorporate a sandbox for launching suspicious applications, a program activity monitoring module, a script emulator, a cloud-based reputation database and a virtual keyboard plus more. A host of new and improved features is also included.
Protection against unknown threats
New malware appears at an extremely rapid rate these days — roughly 70 000 new malicious programs each day. There are no signatures for these new threats, meaning innovative methods are required to detect them. Kaspersky Internet Security 2012 and Kaspersky Anti-Virus 2012 effectively neutralise new threats using non-signature-based behavioural analysis of suspicious programs. Kaspersky Lab's latest products are capable of tracking program activity during present and previous work sessions.
Monitoring program activity uses data from other components, such as the proactive protection module, e-mail, Web and IM anti-virus components, the firewall, etc. The monitoring module tracks complete chains of events that could impact security, and literally pieces together an entire picture of program operations or even groups of operations affected by malware. If there have been a number of related incidents on your computer, all the monitoring module needs is to detect one of them in order to find all of the others. Importantly, it is now possible to cancel and roll back all of the actions executed by a program not only in the current working session, as was the case with Kaspersky Internet Security 2011 and Kaspersky Anti-Virus 2012, but in previous working sessions too. Furthermore, the list of actions that can be cancelled has been expanded to include the creation, renaming and modification of files, as well as changes to or new entries in the system registry, etc.
 Malicious activity detection has also taken a step forward with the use of behavioural templates. Kaspersky Lab data about malicious programs is incorporated into these templates and a centralised database helps to quickly locate unknown malicious code with complex behavioural patterns.
Improved protection from the cloud
In the 2012 versions of Kaspersky Lab's home user products, cloud-based technologies have been improved. By regularly exchanging information between products installed on users' machines and the centralised databases in the cloud, the most up-to-date threat information is made available for the protection of users. Now, in addition to superior protection from the cloud, the new product versions also demonstrate how they do it. The main program window provides users with in-depth information about which cloud components are active and how they are protecting users' computers and personal data.
With one click, users of Kaspersky Internet Security 2012 and Kaspersky Anti-Virus 2012 can find out about the reputation of any file on a local computer and make an informed decision as to whether or not to use it. All users need to do is right-click on the file's icon and select the 'View file reputation in KSN' menu option. Users will then be shown the file's threat rating as determined by the Kaspersky Security Network cloud service, which has been improved since its inception and development three years ago. In addition to a file's rating, users can also find out about the geographical distribution of the file, the level of trust attributed to it by other users and other similar information stored by Kaspersky Lab's cloud tracking and rapid response systems.
Convenience and speed
Kaspersky Internet Security 2012 and Kaspersky Anti-Virus 2012 are both high-performance products designed for minimal impact on your computer's running speed and program operations. Kaspersky Lab's products have been streamlined for optimal day-to-day use when surfing the Internet, searching for and viewing web pages, making VoIP calls, watching HD videos and playing online games, etc.
The intelligent update system downloads updates for active product components only and launches them immediately after they have been plugged in. That means that anti-virus database components are kept right up-to-date and download traffic is minimised. The update launch mode has been adapted to suit typical laptop and desktop work modes and will not slow down performance when operating system activity is resumed or a user launches programs.
Further reading:
Cyber futures in 2020
Issue 1 2020 , Cyber Security
MJ Strydom, managing director of cybersecurity specialist company, DRS, discusses what can be expected in 2020.
Read more...
---
Seven security trends for 2020
Issue 1 2020 , Cyber Security
What challenges await the security professional in 2020? Lukas van der Merwe looks at the trends for the year ahead.
Read more...
---
Security is not a single product solution
Issue 1 2020 , Cyber Security
Adopting a phased approach to security allows companies to develop a layered security posture to help control costs as well as the complexity.
Read more...
---
From physical security to cybersecurity
Access & Identity Management Handbook 2020, Genetec , Cyber Security, Security Services & Risk Management
Genetec discusses the security-of-security concept as a means to protect cameras, door controllers and other physical security devices and systems against cybercriminal activity.
Read more...
---
Minding the gaps to protect industrial PLCs from cyber threats
November 2019, AVeS Cyber Security , Cyber Security
PLCs, designed to control machinery and specific processes, were never built with cybersecurity threats in mind and protecting PLCs against these threats requires healthy isolation from the Internet.
Read more...
---
African trust centre launches cyber division
November 2019 , Cyber Security
Advancing cybersecurity to more stringent heights, LAWtrust has launched a new division focusing on cybersecurity services to complement its identity, encryption and digital signature offerings.
Read more...
---
What are the cybersecurity issues in video surveillance?
November 2019, Axis Communications SA , Editor's Choice, CCTV, Surveillance & Remote Monitoring, Cyber Security
he importance of the data captured by surveillance cameras – and what can be done with it – has led to a new breed of cybercriminals, looking for insights to steal and sell.
Read more...
---
Duxbury Networking launches Solar Switch
November 2019 , IT infrastructure, Products
Duxbury Networking has launched its Solar Switch with tailored capabilities for applications in less-accessible areas where electricity is not available or not reliable.
Read more...
---
Protecting the outer perimeter with cloud services
November 2019 , Cyber Security
Business leaders now have a choice whether they want to continue using their trusted firewall or move to a next-generation firewall delivered by appliances or as cloud services.
Read more...
---
Information security outsourcing service
November 2019, Condyn , Cyber Security
SearchInform launches information security outsourcing service for companies that face the problem of corporate fraud and data leakage.
Read more...
---