printer friendly version
Security convergence for people, places and data
June 2010
Integrated Solutions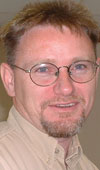 South Africa's universities are ever more technology driven and interest in converged security technologies is currently at a high, with a number of tenders recently released. Small wonder when the increasing convergence of technologies is delivering benefits like consolidated functionality, enhanced efficiencies and better controls.
Says Neil Cameron of Johnson Controls South Africa: "Many universities today have high-end IT backbones with high bandwidth capabilities. These need to be leveraged to drive core processes, which include not only the business of teaching and testing knowledge, but running the many varied facilities on campus – from canteens to labs, lecture halls, gymnasiums and dormitories – and ensuring the security of students and assets."
The technologies to enable this have advanced significantly. Instead of specialised standalone systems all being managed individually, multifunctional solutions are now being integrated on open platforms, interacting intelligently to deliver far greater value.
The security challenges universities deal with are very different from those of corporates, however. Explains Cameron: "In corporate buildings, the turnover of staff and visitors is slow; in universities, however, there are upwards of 100 000 students physically entering the university's premises or interacting with its data systems every year. This includes new students as well as those whose status has changed. and it is the status of every individual that determines what facilities and data they can access."
This makes the central student database and registration system pivotal components of a comprehensive security system.
Security begins at registration
Says Cameron: "At universities large numbers of people will typically register in a very short time – say three or four days per faculty – every year."
It is a process that includes registration per class, payment, issuing of study materials and, importantly, issuing of student cards. These are important as they will enable access to and use of specified areas on campus and at residential facilities.
At Rhodes University, where Johnson Controls has recently implemented an integrated security solution, 7500 students register in three days. Only three workstations are used to manage this process, which includes the issuing of a student registration card within 20 seconds of the payment and registration process being completed.
And if student data changes or configured thresholds fail to be met – say a student does not pay fees by a certain time or is dismissed from campus as a result of unruly behaviour – updates to these cards can be done in less than a minute. This ensures university rules and policies can be enforced, protecting students and making sure facilities can be secured against unauthorised access.
More than just physical security
However, thanks to technology advances, access cards and systems today have a number of additional features that can be leveraged by universities, providing added convenience in terms of facility use and security.
Explains Cameron: "The smartcards issued to students can be used for a lot more than just access. It can be used for payment for services on campus, and if agreements are struck with retailers [movie theatres are a good example] for granting discounts or payment."
This means students do not have to carry cash around on campus, lowering their security risk. It also means the funds provided to students in residence can be better allocated by parents. Says Cameron: "Monies meant for books and food on campus can thus not be spent on entertainment – a control parents will love and students not familiar with budgeting may find useful."
In addition, biometric information can be loaded on the cards, assisting universities to verify that correspondence students writing exams in remote locations are who they say they are. "A card reader at these venues will compare actual and stored fingerprints, a proof of identity that limits fraud."
Criminal behaviour
The sad truth is that criminal behaviour is everywhere. Rape, violence, abuse, theft and vandalism are all present on South Africa's university campuses. Parents entrust universities to look after their children. Many of them are outside the family home for the first time, are not street smart and can be irresponsible. This makes the use of CCTV cameras – and the monitoring of students around the campus – important to protect the vulnerable.
The majority of universities have a security centre where feeds from strategically placed CCTV cameras are monitored. This includes identified danger zones like remote areas of the campus, parking lots, service corridors, areas outside entertainment venues, dormitories, labs where expensive and potentially dangerous materials and equipment are stored, common areas and perimeters.
The days of relying solely on a security guard in front of a bank of monitors to notice the occurrence or development of potentially dangerous situations is long past, however.
Intelligent algorithms in CCTV monitoring software assist to identify anomalies such as when fixed assets are moved, when unusual activity takes place (people move in the wrong direction at the wrong time – eg, at entrances and exits), or when specific areas are accessed after hours.
Integration of multiple systems also assists. "By tying together access control systems, visual control systems such as CCTV cameras, perimeter intrusion solutions and building management systems (which controls and monitors, among others, energy management systems such as lights and air conditioning, and fire detection systems) a clearer picture of potentially dangerous situations can be formed, so enabling security or other personnel to make better informed, faster decisions," says Cameron.
Intelligent systems will send alerts to all responsible personnel, be they security officers or lecturers, when these situations occur via SMS, e-mail or other means. Furthermore, to assist in the identification of risk, the feed from the CCTV cameras can be accessed via PDAs (personal digital assistants) or the Internet from remote locations by these people."
Technology is today present in almost everything we do. It is inevitable that it will all eventually converge, enhancing efficiency and convenience. Security – of facilities, people and data – is similarly converging, making a comprehensive security policy and strategy vital for places of work, entertainment and learning."
For more information contact Johnson Controls, +27 (0)11 921 7141, Neil.Cameron@jci.com, www.johnsoncontrols.com
Credit(s)
Further reading:
Success in business process best practices
Technews Publishing Kleyn Change Management Editor's Choice Integrated Solutions Security Services & Risk Management
This month we commandeer time with the woman who is spearheading our national conversation on Women in Security, Lesley-Anne Kleyn, to get to know the lady herself a little better.
Read more...
---
Unlock seamless security with integrated products
Secutel Technologies Integrated Solutions Products
By combining SecuVue and Secutraq, Secutel has created a system that enables users to configure analytics, facial recognition, pose detection, and XFS among other security triggers modern service providers require.
Read more...
---
Integrated guarding services
XtraVision Integrated Solutions Access Control & Identity Management Industrial (Industry)
XtraVision offers a few tips on how to go about planning and setting up an integrated approach to sustainable and successful security services, from the initial risk assessment to the technology and people required.
Read more...
---
Paxton secures multi-tenant office in Cape Town
Paxton Integrated Solutions Access Control & Identity Management Products
Cecilia Square in Paarl, Cape Town is an office building from where several businesses operate. The multi-tenant site has recently undergone a full refurbishment, including a complete upgrade of its security system for access control.
Read more...
---
Bi-directional integration of Gallagher and Qognify
Gallagher Integrated Solutions Products
In a world of converging technology ecosystems, siloed solutions are no longer viable; this applies in particular to physical security, where only combined information enables a comprehensive assessment of a situation and a timely response.
Read more...
---
Qognify integrates with Johnson Controls Security Products
Integrated Solutions News Products
The integration of Qognify VMS and Kantech EntraPass enables users to better understand situations based on the synchronisation of event and video data, allowing a faster and more targeted response to event-based scenarios.
Read more...
---
Complex, but critical partner in security
Technews Publishing Bidvest Protea Coin Editor's Choice Integrated Solutions IT infrastructure Mining (Industry)
Smart Security looks at how drones can be applied effectively in mine security operations. The ability to quickly gain a birds-eye view of a situation, whether security, safety or operational in nature, makes drones a significant value-add to mines.
Read more...
---
Enhancing surveillance on mines
Avigilon Technews Publishing Axis Communications SA Forbatt SA Hikvision South Africa Bosch Building Technologies Editor's Choice CCTV, Surveillance & Remote Monitoring Integrated Solutions Mining (Industry)
Smart Security approached a number of surveillance vendors to find out what the latest in surveillance technology is that can make a difference to security operations in mines, as well as general operations.
Read more...
---
Surveillance to improve worker safety
Axis Communications SA Mining (Industry) CCTV, Surveillance & Remote Monitoring Integrated Solutions
With substantial deposits of mineral resources, mining is critical for South Africa's economic growth and prosperity; however, mining can be dangerous, especially for the people working on the ground and in the shafts.
Read more...
---
Digging deeper
Technews Publishing Access Control & Identity Management Integrated Solutions Mining (Industry)
In this article, we delve into the different types of access control and integrated security solutions that mining companies use to mitigate risks and explore how these technologies have transformed the mining industry.
Read more...
---