printer friendly version
Securing SA's leading hotels
March 2010 Integrated Solutions, Entertainment and Hospitality (Industry)
We speak to leading hotel brands to find out just what security systems South Africa's premier hotel resorts have in place.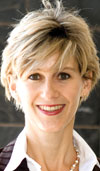 Both the Cape Grace hotel, situated in Cape Town's Waterfront, and the Radisson Blu in Sandton (part of the Radisson SAS Hotels and Resorts) are rated among the country's finest. Security procedures and policies in these establishments are state-of-the-art.
Hi-Tech Security Solutions spoke to Marthinus Baumbach, chief of safety and security for the Radisson Blu Hotel Sandton, and Duane Crocker, head of security, maintenance and health and safety areas at the Cape Grace, to find out just what it takes to secure these hotels.
Hi-Tech Security Solutions: When set with the task of implementing the hotel's security solutions from scratch, did you work closely with a security consultant and was there a code that you had to abide by in order to ensure the brands integrity?
Radisson Blu: We are directed by Rezidor's corporate security office based in Brussels on the minimum standards that we need to implement and maintain. Because all properties and countries are unique, with external factors impacting on the business, additional policies and procedures had to be put in place to suit those circumstances.

Cape Grace: We make extensive use of outside consultants who assist our onsite security team by helping them stay up to date and at the forefront of all security solutions. We are usually the first to make use of certain systems or technologies and others soon follow our example. Such examples are our use of Remrad and Eckoshield-227.

There are various standards set by various organisations internationally and locally. We adhere to all standards set by leading hotels of the world, PSIRA (local security regulation authority) and insist that our service providers also adhere to the same criteria. We are continuously in pursuit of internationally accepted standards/codes. To this end we have assisted our facilities manager in achieving a Certified Protection Professional accreditation through The American Society for Industrial Security. There are only two hotel security managers in Africa with this accreditation and both are based in Cape Town.
Hi-Tech Security Solutions: What are the most critical components of the hotel's security strategy?
Radisson Blu: I like to keep things simple and straightforward with no frills and fuss. The strategy must be easy, understandable, workable yet effective. It is a matter of striking a delicate balance between utilising human resources and technology without compromising the safety and security of guests, staff and the property in any way.
Cape Grace: The effective use and management of all tools at our disposal to create a safer and more secure environment for our guests, staff, service providers and Cape Grace.
Hi-Tech Security Solutions: What is the synergy between manpower and technology in your security plan?
Radisson Blu: Technology is only as good as the person monitoring, administrating and maintaining it. The human factor will always be involved. I place a big emphasis on the role of the guard as human decision making skills and observation skills can never be completely replaced by technology, provided the guards are well trained, motivated and happy.
Cape Grace: It is essential that both manpower and technology complement one another and we take care not to rely too much on one or the other.
Hi-Tech Security Solutions: Expand on the role of the guard and the importance of screening?
Radisson Blu: It is absolutely crucial to screen a security service provider properly. It is not worth choosing the fly-by-nights or companies whose prices are better than the bigger, more reputable companies (although bigger is not always better). Ensure that the company is legitimate, registered with all the relevant government departments and associations, for example, PSIRA. It is vital to do your homework before appointing a security service provider, to not be afraid of asking the uncomfortable questions, doing reference checks and checking their track record during the selection process.
I would prefer to see a security officer as a guest liaison officer. When a guest is dealing with a security officer they must feel like they are dealing with a guest relations officer. Guests must be aware of a strong security presence but in a comforting way. This is why it is so important to choose the right calibre person. Well spoken, yet humble, knowledgeable and not arrogant, genuine not fake.
Cape Grace: Our security staff are utilised, amongst other tasks, to conduct searches, patrols, static observations, investigations, surveys, enforce policies and procedures, liaison with local law enforcement and other security providers. Our security provider has proven to be one of the best in the industry and consequently we have had a long and established relationship with them (since 2002).
From day one all staff (not only security), are continuously inducted with our values of dignity and respect for every individual, honesty, trust, justice, fairness, servanthood, sense of right and wrong, and empathy. At every training session we make use of the opportunity to reiterate these values and their benefit to the individual, whether a staff member, service provider and most importantly, a guest. This ensures that we have far fewer problems over trust in comparison to similar establishments.
Hi-Tech Security Solutions: Do you have a risk manager and what does this entail?
Radisson Blu: Risk management entails the identification and mitigation of all possible risks across all sectors of the hotel no matter how small or how big and complicated. From a slippery or uneven floor to much more complicated accounting and IT related risks.
Cape Grace: Although there is a group risk manager for Meikles, all heads of departments are responsible for assessing the risks in their departments and are assisted in this by the general manager, executive team and the facilities manager. The role is all encompassing (liabilities, losses, health and safety, security, brand management, marketing, etc). The bottom line is being profitable, while also being the best place to visit and to work with.
Hi-Tech Security Solutions: Do international guests enquire about your security measures?
Radisson Blu: They do, especially guests from big corporate organisations on official business but rarely individuals on leisure. For many years the travel agencies have taken the lead to ensure that they do business only with hotels that comply with a set, minimum standard of safety and security. You will find that big international corporations and travel agencies have a corporate safety and security department tasked with the screening and selecting of hotels.
It is encouraging to see that big corporations are concerned about the safety and security of their employees, associates and business partners. This also keeps us informed and updated on the expectations from overseas guests when visiting a five star establishment in South Africa.
Cape Grace: This often happens, especially with the higher profile guests. More often the queries are from the security teams that escort the high profile dignitaries.
Hi-Tech Security Solutions: Can you expand on what technology you have in place?
Radisson Blu: I am not at liberty to elaborate on the specifications, size and abilities of the technology we have in place. The systems however are state-of-the-art and centrally monitored and controlled.
Cape Grace: Some of the technology we use includes:
* CCTV system: Over 100 cameras, including coverts and in some areas footage is saved for a 3-month period.
* Remrad system: Direct radio communication link to emergency services.
* Public address system: Set out with options of using pre-recorded messages.
* Eckoshield 227: An environmentally acceptable and safe for human exposure gas suppression system, used in certain exposed areas, kitchens, server rooms, etc. Currently we are the only hotel known of in Africa to utilise this system. It is also used at Cape Town airport.
* Security alarm system: Includes panic buttons in various locations.
* Maestro system: A digital mapping system linked to all fire detection equipment, and several of the above systems.
* Biometric system: Used for staff clocking and identification.
Hi-Tech Security Solutions: What would you consider your biggest security challenge in the year ahead?
Radisson Blu: We have already had several practice runs leading up to the Soccer World Cup for example the IPL cricket tournament, the presidential inauguration, the British Lions rugby tour or for that matter a hotel operating at a 100% occupancy rate. The World Cup will just be another period in the busy, exciting life of a leading five star hotel and standards will not be compromised in any way.
Cape Grace: Parking and crowd control before, during and after 2010 soccer matches. A lot of spectators will make use of the pedestrian route in front of our hotel or try to score a parking as close to the stadium as possible. We also have to be alert to all the predators (pimps, prostitutes, beggars, pickpockets, etc,) that accompany such large spectator events.
Hi-Tech Security Solutions: Are South African hotels serious about their security? Are they geared up for the risks that the 2010 World Cup brings with it?
Radisson Blu: During the World Cup we will continue with our safety and security procedures just on a bigger and more intense scale. Needless to say, the World Cup brings with it added risks and threats that cannot be ignored. South African hotels choose to mitigate those threats and risks by increasing their security manpower during the World Cup period. The challenge will be to have an exceptionally well trained security team on board and not just a body in a security uniform. Although crime is a concern, the media abroad does exaggerate the situation. Hotels must take initiative by educating guests on how to apply common security sense, even outside the hotel.
Cape Grace: Many hotels are adding extra precautions and staff are being made aware of potential risks. Outsourced consultants are also being used on a larger scale and information is being shared to help minimise these risks. We were also instrumental in establishing a Hotel Security Manager's Forum, which meets once a month to discuss various problems in the industry and solutions. This has grown into a much larger network, than we originally anticipated and now also includes several service providers, who can immediately give professional advice to the security managers present. We have always shared our expertise with other hospitality establishments, as we understand that by helping them overcome their individual problems, it will make the whole tourism industry a safer one.
Further reading:
Keep your distance with PeopleCounter and DistanceGuard
Issue 6 2020 , Integrated Solutions
Using 2D and 3D LiDAR sensors from SICK, people can easily uphold the recommended minimum distance in public and pre-defined spaces.
Read more...
---
Critical control management
Issue 5 2020 , Integrated Solutions
The critical control management process is an excellent practical approach to ensure effective controls over potentially catastrophic events.
Read more...
---
Adjusting to a new reality
Issue 5 2020, Technews Publishing , Integrated Solutions
COVID-19 to accelerate adoption of technology-enabled smart city resilience approaches: robotics, digital twins, and autonomous freight.
Read more...
---
Remote oversight imperative for smart buildings
Issue 5 2020 , Integrated Solutions
Duran Viera, CEO of Amecor, says one of South Africa's biggest drivers for smart building development is security.
Read more...
---
Shaping today's smart cities
Issue 5 2020, ZKTeco , Integrated Solutions
As our physical and digital worlds become intertwined, the absorption of new technologies in smart cities is inevitable.
Read more...
---
The evolution of security in residential estates
Residential Estate Security Handbook 2020 , Editor's Choice, Integrated Solutions, Security Services & Risk Management
Two large estates discuss their security processes and the ever-expanding scope of responsibilities they need to fulfil.
Read more...
---
Home-grown, cloud-based safety and security solutions
Residential Estate Security Handbook 2020 , IT infrastructure, Integrated Solutions
BeSecure has taken security and communications technologies and turned them into what is best described as care and safety solutions for the estate community in South Africa.
Read more...
---
Integrated security management system
Residential Estate Security Handbook 2020, Protoclea Advanced Image Engineering , Products, CCTV, Surveillance & Remote Monitoring, Integrated Solutions
Phorcas is a security information system developed by Protoclea designed to integrate multiple sub-systems into a powerful crime fighting solution.
Read more...
---
Critical control management is essential for quality surveillance
Issue 6 2020 , Integrated Solutions
The demand for effective surveillance remains a priority for security and line management involved with the day to day protection of assets.
Read more...
---
Your partner in contemporary business continuity
Issue 3 2020 , Integrated Solutions
Horizon Risk Management aims to provide optimum contemporary, but affordable, business continuity techniques for business in South Africa and abroad through stable, durable and incorruptible practices.
Read more...
---