printer friendly version
Wireless fleet protection
June 2009 Asset Management, EAS, RFID, Transport (Industry)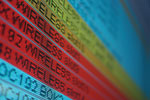 Fleet management is a priority in poor economic conditions.
As has been shown in previous recessions, the economic downturn increases the incidence of crime in general, but particularly cargo crime and vehicle and trailer theft.
The implications of this for not only transport operators but any business running fleets of vehicles and trailers is that not only does the location of these assets need to be closely monitored (fleet management) but there also has to be a reliable method of recovering these assets in the likely event of hijacking and theft (asset tracking and recovery).
The industry is a soft target for thieves due to the volume and variety of goods being shipped, the ease of rapidly offloading goods and the ease of storage and distribution of the fast moving consumer goods that are often the target.
Fleet management in southern Africa has evolved over the last decade in a combination of both vehicle and driver management. Particularly on a downturn, costs need to be closely monitored, and this is where fleet management plays a role in that the behaviour of the driver (which has a major impact on vehicle running costs) can also be remotely supervised and managed. The focus of managing the driver as well as your asset have become essential for the fleet owner to have utilisation, efficiency and productivity of his fleet available at the push of a button.
There are currently many GPS tracking-based systems being sold to the transportation sector, but, in reality, fleet management systems by their nature have to be wired in to the vehicle. This makes them effective for vehicle monitoring but notoriously weak at recovery of assets as, being wired, they are extremely easy for criminals to locate and deactivate, rendering them useless. The drawback with FMS systems has always been the fact that external power is needed, and the equipment is therefore made vulnerable by default through the traceability of the wires and antennas. This leaves the trailer untracked – which is often where the value and the interest of thieves lie. Criminal gangs know this, and have recently started driving their own trucks to pull the untracked trailer unit with its full load. Syndicates use highly trained individuals with backgrounds from the industry to assist with their planning and executing of hijacking and thefts.
Generally, the lack of a power source in the load has meant that such tracking devices have been largely ineffective. The issue has always been that no tracking systems were available that could be concealed within the load itself as well as inside trucks and storage depots.
At best a fleet management system then acts as an early warning that something is amiss with that vehicle. After that the client is very much on his own as far as recovery goes! Despite what certain suppliers may claim, a wired fleet management system is an extremely poor recovery tool. In terms of asset tracking and recovery, there is no doubt that the most effective systems are wireless, meaning that they can be embedded anywhere in the vehicle, trailer or cargo and there are no wires or antennas to trace.
However, the majority of such wireless systems suffer from very limited battery life and as such are unable to report any meaningful vehicle information in order to conserve battery life. Also, each time that device has to be accessed in order to change the battery or recharge it, your security is compromised. Most thefts involve an insider, and they will very soon get to know that there is a wireless tracking device.
The 'best of both worlds' solution then is a top of the range fleet management system able to manage the fleet through delivery of all of the functionality requirements of the clients, coupled with the peace of mind of a proven wireless asset tracking and recovery device with exceptional battery life, enabling the unit to be 'embedded' into an asset and left for a year.
If this could also be sourced from a single vendor with a single control room and if both products could be web based enabling the client to access his data from anywhere in the world, then surely this would be the ultimate solution.
Fortunately this is not pie in the sky. Such solutions are available today from Electronic Tracking Systems.
MtrackFleet forms part of the Mtrack range designed to address many of the operational challenges prevalent amongst commercial fleet operators. These include basic activity monitoring, reduction of operating costs, enhancing the management of the supply chain and, vitally, reliable asset tracking and recovery.
MtrackFleet is primarily suited for sophisticated power users of fleet management solutions. The device boasts a wide array of functionalities including distribution management, vehicle maintenance and operation, comprehensive accident reconstruction, driver and vehicle management and integration with back office platforms. This all runs on a reporting and mapping system that is completely web-based (vehicle location, driver performance, measurement of sensors, utilisation, productivity and efficiency are all offered via a bouquet of reports)
Where asset recovery is of paramount importance, we strongly recommend adding an Mtrack wireless asset tracking and recovery device
Mtrack is a unique intelligent technology to locate and recover stolen assets – private cars, trucks and their loads plus plant, equipment and many other assets. Mtrack is a self contained, wireless device that enables tracking and recovery of vehicles and assets throughout the country, using a combination of GSM and RF technology.
The device is wireless – no external leads running to the unit (either for power or for an antenna), so no wires for thieves to cut, and it can be located anywhere on the vehicle, unlike other products which are hardwired. If the vehicle battery is tampered with, Mtrack is unaffected. Being wireless, it also does not interfere with any vehicle electronics.
Unlike other tracking devices it does not need an external antenna or to be mounted where it can see passing satellites, as is the case with GPS systems. In short, Mtrack can be installed covertly into virtually any asset requiring protection.
Minimal installation requirements mean that the unit can be fitted in most assets, quickly and covertly, away from the attention of possible informers to criminal distribution chains.
Mtrack is self-powered with a long life battery – over a year on a standard reporting interval of 1 hour.
This combination enables recovery of vehicles and assets to within 1 m in all environments – indoors, outdoors and even in basements. Virtually any valuable moveable asset can be protected.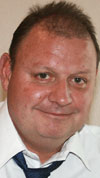 Deon Bayly, MD, Electronic Tracking Systems
For more information contact Deon Bayly, managing director, Electronic Tracking Systems, +27 (0)11 616 5055, [email protected], www.mtrack.co.za
Credit(s)
Further reading:
Keeping devices in check
Cyber Security Asset Management, EAS, RFID IT infrastructure
Kaspersky patents new technology for analysing relationships between electronic devices to counter cyberattacks launched through connected IoT devices.
Read more...
---
A new dawn in sustainable storage optimisation
Technews Publishing Asset Management, EAS, RFID Security Services & Risk Management Products
Industry is experiencing a move from VRLA (valve regulated lead–acid) batteries, which have been used in data centres for decades, to lithium-ion battery technology.
Read more...
---
Don't count lead-acid batteries out
Forbatt SA Security Services & Risk Management Asset Management, EAS, RFID
Lead-acid batteries are a standard in the security market and they will continue to be for many years, despite the growth of lithium-based devices.
Read more...
---
Smart energy alternatives
Asset Management, EAS, RFID Security Services & Risk Management
With or without load shedding, moving towards cleaner renewable energy in any environment is a great idea, and lithium must be your battery of choice.
Read more...
---
Better process control and audit reporting from Traka
Traka Africa News Access Control & Identity Management Asset Management, EAS, RFID Commercial (Industry)
Traka has announced it will be launching its next-generation key management systems in 2023, providing enhanced security, serviceability and traceability.
Read more...
---
Building efficiency: the invisible becomes visible
Integrated Solutions Asset Management, EAS, RFID Commercial (Industry)
Industry now features advanced solutions that, short of running a building on autopilot, offer efficient, optimised and sustainable solutions that catapult facilities into a new era of sophistication.
Read more...
---
Hybrid licence plate recognition
ZKTeco Products Access Control & Identity Management Transport (Industry) Logistics (Industry)
The ZKTeco LPRS2000 is a hybrid-recognition vehicle management terminal that combines the latest high-performance UHF reader.
Read more...
---
Streamlining processes, integrating operations
Security Services & Risk Management Integrated Solutions Transport (Industry) Logistics (Industry)
With Trackforce Valiant, Airbus now has one single platform that connects its security guards, supervisors and management across its organisation.
Read more...
---
Cold chain integrity in real time
Technews Publishing Editor's Choice Asset Management, EAS, RFID IT infrastructure Transport (Industry) Logistics (Industry)
DeltaTrak offers real-time farm-to-fork IoT monitoring of the cold chain to ensure every step of the journey is recorded and verifiable via the cloud.
Read more...
---
Security solutions that go the distance
Avigilon Logistics (Industry) CCTV, Surveillance & Remote Monitoring Asset Management, EAS, RFID Transport (Industry)
Avigilon self-learning video analytics help detect potentially critical events and issue an alert within the ACC dashboard, allowing officers to then verify event alarms.
Read more...
---