printer friendly version
HTS and Rontal announce Eagle Eye
November 2008
Asset Management, EAS, RFID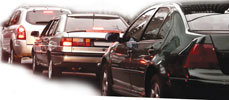 System for tracking, monitoring and ­surveillance of vehicles in campuses, complexes and compounds.
Hi-Tech Solutions (HTS), a developer and provider of optical character recognition (OCR) computer vision systems, and Rontal Applications, a developer and provider of incident management and operational continuity systems, recently announced Eagle Eye, a system for tracking, monitoring and surveillance of vehicles in campuses, complexes and compounds. Eagle Eye is based on a smart combination of HTS's licence plate recognition (LPR) devices and Rontal's SimGuard incident management system. Eagle Eye enables realtime tracking and monitoring of specific vehicles at various points throughout the area or complex monitored by the system.
Eagle Eye's LPR devices can be deployed at the entrance gate and various locations across a campus, complex or compound, such as airports, sea ports, train stations, industrial compounds, military camps, universities, etc. The LPR devices are connected to SimGuard. When a vehicle crosses the first LPR device, it is recorded in SimGuard's database. Once the vehicle crosses the main gate and fails to cross the next expected LPR device, the system shows the vehicle's whereabouts by marking the area on SimGuard's situational awareness 3D display of the site.
The operator can choose either the area suggested by the system, or create his own zone of interest simply by clicking on the 3D map. Once the zone is chosen, the system immediately zooms into the location and turns all available devices to that zone. Then the operator can search the zone of interest for the specific car by using cameras and other devices (a specific location can be chosen rather than a specific camera). The system enables the operator to track the suspected vehicle while maintaining full situational awareness, alert the police, and direct them to the exact location.
"The combination of both companies' expertise creates an innovative solution that greatly enhances vehicle inspection and monitoring," said Meta Rotenberg, HTS's VP Business Development. "Customers will greatly benefit from the ability to locate vehicles rapidly that might be involved in suspicious activity."
"With this offering, ongoing monitoring and alert management of suspicious cars are transformed into a simple and unified 3D geospatial event management environment," said Baruch Elgar, VP Business Development of Rontal Applications. "The combined solution of HTS and Rontal reflects the creativity and vision of both companies, and their commitment to innovation."
Eagle Eye can be customised per project or client regarding configuration, number of points, type of report generated, type of information requested, etc.
HTS's proprietary vision-based LPR devices read and identify plate numbers and letters, and record the information in realtime for further processing according to customers' needs and specifications. The LPR system comprises software and hardware, configured to the site specifications. The LPR cameras can be installed either on gantries or side poles, as well as on existing bridges or structures.
Rontal's SimGuard system superimposes realtime incidents over a geospatial 3D presentation of the facility or compound IT protects, providing an intelligent decision support tool to decision-makers at all levels. SimGuard gives users a comprehensive, updated picture of what is happening at their site regarding safety, security, facility management, and business continuity. The system encompasses the four phases of incident management preparation and handling: planning, training, realtime and debriefing.
For more information contact HTS Europe, +31 (0) 786832060, info-traffic@htsol-europe.com, info-portsolutions@htsol-europe.com
Further reading:
Telematics help protect SA trucks against expanding risks
Logistics (Industry) Asset Management, EAS, RFID
South Africa's road freight transport sector currently accounts for about 85% of all goods transported in the country and is growing rapidly annually. "To ensure that goods are delivered safely, promptly, and affordably is a challenge," says Justin Manson of Webfleet.
Read more...
---
The right security solution removes the opportunity
Asset Management, EAS, RFID Retail (Industry)
South African retailers are facing a multitude of challenges, including economic fluctuations, changing consumer behaviour, increased competition, supply chain disruptions, regulatory changes and the need to adapt to digital transformation, not to mention theft.
Read more...
---
Tips for successful fleet management
Asset Management, EAS, RFID Transport (Industry)
Fleet Domain, part of the Argility Technology Group, has announced best practices aimed at reducing fleet management costs and delivering a successful fleet management programme.
Read more...
---
Château Gâteaux optimises delivery process through MultiTRAX
Asset Management, EAS, RFID Logistics (Industry)
With twenty outlets and still growing, Château Gâteaux has implemented an Argility solution in its primary locations to streamline deliveries and allow customers to track their delivery in real time.
Read more...
---
Making cash management more intelligent
Deposita Retail (Industry) Asset Management, EAS, RFID Products
By using state of the art SaaS cash and payment management solutions, keeping a close eye on the situation is a breeze. In fact, it'll save you loads of stress, time, and overhead costs.
Read more...
---
Gurtam obtains ISO/IEC 27001 certification
News Asset Management, EAS, RFID
Gurtam, a European software developer and provider of GPS tracking and IoT solutions, has recently obtained its ISO/IEC 27001 certificate, proving the reliability of its information security management systems and data processes.
Read more...
---
TAPA EMEA reports 5-year fall in freight crimes in unclassified parking places
Logistics (Industry) Asset Management, EAS, RFID
Freight thefts from trucks left in unclassified parking locations in the Europe, Middle East & Africa (EMEA) region have reduced dramatically since the pandemic as companies take more proactive action to protect the resilience of their supply chains, according to new data from the Transported Asset Protection Association (TAPA EMEA).
Read more...
---
Technology to thwart solar panel thieves
Asset Management, EAS, RFID Security Services & Risk Management Products
A highly efficient industrial network is coming to the rescue of the solar industry, as solar panels, inverters and batteries are being targeted by thieves and threaten to destabilise the industry.
Read more...
---
Citadel launches Fortress Solutions
Asset Management, EAS, RFID News Security Services & Risk Management
Citadel House of Technologies recently launched Fortress Solutions, a cost-effective digital project and asset management solution, which addresses the critical need for practitioners to manage projects and assets over the entire lifecycle.
Read more...
---
Safety and security integrated in JUKA 614
Veracitech Products Asset Management, EAS, RFID Mining (Industry)
The JUKA 614 security checkpoint full body X-ray scanner provides the best possible image at the lowest health risk in the shortest time, by making use of the smallest footprint at the lowest cost.
Read more...
---