printer friendly version
HTS and Rontal announce Eagle Eye
November 2008
Asset Management, EAS, RFID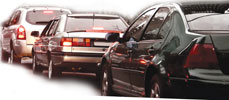 System for tracking, monitoring and ­surveillance of vehicles in campuses, complexes and compounds.
Hi-Tech Solutions (HTS), a developer and provider of optical character recognition (OCR) computer vision systems, and Rontal Applications, a developer and provider of incident management and operational continuity systems, recently announced Eagle Eye, a system for tracking, monitoring and surveillance of vehicles in campuses, complexes and compounds. Eagle Eye is based on a smart combination of HTS's licence plate recognition (LPR) devices and Rontal's SimGuard incident management system. Eagle Eye enables realtime tracking and monitoring of specific vehicles at various points throughout the area or complex monitored by the system.
Eagle Eye's LPR devices can be deployed at the entrance gate and various locations across a campus, complex or compound, such as airports, sea ports, train stations, industrial compounds, military camps, universities, etc. The LPR devices are connected to SimGuard. When a vehicle crosses the first LPR device, it is recorded in SimGuard's database. Once the vehicle crosses the main gate and fails to cross the next expected LPR device, the system shows the vehicle's whereabouts by marking the area on SimGuard's situational awareness 3D display of the site.
The operator can choose either the area suggested by the system, or create his own zone of interest simply by clicking on the 3D map. Once the zone is chosen, the system immediately zooms into the location and turns all available devices to that zone. Then the operator can search the zone of interest for the specific car by using cameras and other devices (a specific location can be chosen rather than a specific camera). The system enables the operator to track the suspected vehicle while maintaining full situational awareness, alert the police, and direct them to the exact location.
"The combination of both companies' expertise creates an innovative solution that greatly enhances vehicle inspection and monitoring," said Meta Rotenberg, HTS's VP Business Development. "Customers will greatly benefit from the ability to locate vehicles rapidly that might be involved in suspicious activity."
"With this offering, ongoing monitoring and alert management of suspicious cars are transformed into a simple and unified 3D geospatial event management environment," said Baruch Elgar, VP Business Development of Rontal Applications. "The combined solution of HTS and Rontal reflects the creativity and vision of both companies, and their commitment to innovation."
Eagle Eye can be customised per project or client regarding configuration, number of points, type of report generated, type of information requested, etc.
HTS's proprietary vision-based LPR devices read and identify plate numbers and letters, and record the information in realtime for further processing according to customers' needs and specifications. The LPR system comprises software and hardware, configured to the site specifications. The LPR cameras can be installed either on gantries or side poles, as well as on existing bridges or structures.
Rontal's SimGuard system superimposes realtime incidents over a geospatial 3D presentation of the facility or compound IT protects, providing an intelligent decision support tool to decision-makers at all levels. SimGuard gives users a comprehensive, updated picture of what is happening at their site regarding safety, security, facility management, and business continuity. The system encompasses the four phases of incident management preparation and handling: planning, training, realtime and debriefing.
For more information contact HTS Europe, +31 (0) 786832060, [email protected], [email protected]
Further reading:
Cold chain integrity in real time
Technews Publishing Editor's Choice Asset Management, EAS, RFID IT infrastructure Transport (Industry) Logistics (Industry)
DeltaTrak offers real-time farm-to-fork IoT monitoring of the cold chain to ensure every step of the journey is recorded and verifiable via the cloud.
Read more...
---
Security solutions that go the distance
Avigilon Logistics (Industry) CCTV, Surveillance & Remote Monitoring Asset Management, EAS, RFID Transport (Industry)
Avigilon self-learning video analytics help detect potentially critical events and issue an alert within the ACC dashboard, allowing officers to then verify event alarms.
Read more...
---
Smollan partners with FleetDomain
Logistics (Industry) Asset Management, EAS, RFID Security Services & Risk Management Transport (Industry)
Smollan has been using FleetDomain to manage its fleet of around 2000 vehicles in South Africa, enabling it to contain costs and manage its fleet much more effectively.
Read more...
---
ATG Digital launches solution for emergencies
Access Control & Identity Management Asset Management, EAS, RFID
ATG Digital has launched a Roll Call feature on its app to assist SHEQ managers and safety officers who cite attendance records in an emergency as one of their biggest challenges.
Read more...
---
Transforming workforce management
Asset Management, EAS, RFID
PRP Solutions (PRP) enables end-to-end digital transformation of the workforce management processes in security companies through its cloud-based, real-time Honeycomb Management Enablement Portal.
Read more...
---
Global GPS tracking and IoT management platform
Technews Publishing Asset Management, EAS, RFID
Wialon, Gurtam's flagship product, is a telematics and IoT platform currently tracking over 3.2 million units in over 150 countries.
Read more...
---
Are all safes fire-resistant?
Gunnebo Africa Asset Management, EAS, RFID
A burglary safe is not guaranteed to protect against damage from heat and fire. A fire safe is a silent insurance policy. It's all about worst case scenario planning.
Read more...
---
AI for advanced fleet management
Asset Management, EAS, RFID
Choosing to use a smart device such as a tracker that utilises artificial intelligence-based software offers a fleet owner seamless control of their business.
Read more...
---
Collision avoidance technology for mines
Asset Management, EAS, RFID
Hexagon's Mining division announced that it has introduced a significantly improved version of its collision avoidance system, consolidating technology into just two hardware components: a smart antenna and a five-inch LCD display.
Read more...
---
Time-carding traffic
Asset Management, EAS, RFID
The Econz Timecard solution provides data such as time arrived and departed, GPS location and a breadcrumb trail, all captured in a web-based system.
Read more...
---