printer friendly version
HTS and Rontal announce Eagle Eye
November 2008
Asset Management, EAS, RFID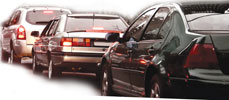 System for tracking, monitoring and ­surveillance of vehicles in campuses, complexes and compounds.
Hi-Tech Solutions (HTS), a developer and provider of optical character recognition (OCR) computer vision systems, and Rontal Applications, a developer and provider of incident management and operational continuity systems, recently announced Eagle Eye, a system for tracking, monitoring and surveillance of vehicles in campuses, complexes and compounds. Eagle Eye is based on a smart combination of HTS's licence plate recognition (LPR) devices and Rontal's SimGuard incident management system. Eagle Eye enables realtime tracking and monitoring of specific vehicles at various points throughout the area or complex monitored by the system.
Eagle Eye's LPR devices can be deployed at the entrance gate and various locations across a campus, complex or compound, such as airports, sea ports, train stations, industrial compounds, military camps, universities, etc. The LPR devices are connected to SimGuard. When a vehicle crosses the first LPR device, it is recorded in SimGuard's database. Once the vehicle crosses the main gate and fails to cross the next expected LPR device, the system shows the vehicle's whereabouts by marking the area on SimGuard's situational awareness 3D display of the site.
The operator can choose either the area suggested by the system, or create his own zone of interest simply by clicking on the 3D map. Once the zone is chosen, the system immediately zooms into the location and turns all available devices to that zone. Then the operator can search the zone of interest for the specific car by using cameras and other devices (a specific location can be chosen rather than a specific camera). The system enables the operator to track the suspected vehicle while maintaining full situational awareness, alert the police, and direct them to the exact location.
"The combination of both companies' expertise creates an innovative solution that greatly enhances vehicle inspection and monitoring," said Meta Rotenberg, HTS's VP Business Development. "Customers will greatly benefit from the ability to locate vehicles rapidly that might be involved in suspicious activity."
"With this offering, ongoing monitoring and alert management of suspicious cars are transformed into a simple and unified 3D geospatial event management environment," said Baruch Elgar, VP Business Development of Rontal Applications. "The combined solution of HTS and Rontal reflects the creativity and vision of both companies, and their commitment to innovation."
Eagle Eye can be customised per project or client regarding configuration, number of points, type of report generated, type of information requested, etc.
HTS's proprietary vision-based LPR devices read and identify plate numbers and letters, and record the information in realtime for further processing according to customers' needs and specifications. The LPR system comprises software and hardware, configured to the site specifications. The LPR cameras can be installed either on gantries or side poles, as well as on existing bridges or structures.
Rontal's SimGuard system superimposes realtime incidents over a geospatial 3D presentation of the facility or compound IT protects, providing an intelligent decision support tool to decision-makers at all levels. SimGuard gives users a comprehensive, updated picture of what is happening at their site regarding safety, security, facility management, and business continuity. The system encompasses the four phases of incident management preparation and handling: planning, training, realtime and debriefing.
For more information contact HTS Europe, +31 (0) 786832060, info-traffic@htsol-europe.com, info-portsolutions@htsol-europe.com
Further reading:
IoT security seal
Issue 4 2020 , Asset Management, EAS, RFID
With the current lockdown and ports operating at reduced capacity, the need for automation has been taken to a new level.
Read more...
---
Managing outputs, attendance and time
Issue 4 2020 , Asset Management, EAS, RFID
What started out as a great idea to bring structure, order, measurement and accountability to fieldwork, has virtually overnight turned into an indispensable tool.
Read more...
---
ZKTeco offers touchless access for people and vehicles
Issue 4 2020, ZKTeco , Asset Management, EAS, RFID
ZKTeco sports a range of touchless entrance control solutions from licence plate recognition cameras through to facial recognition and multi-modal access solutions.
Read more...
---
Li-ion UPS battery from Schneider Electric
Issue 2 2020 , Asset Management, EAS, RFID
Schneider Electric has announced the launch of the APC Smart-UPS Lithium-Ion UPS Battery to South Africa, offering double the lifespan of VRLA batteries.
Read more...
---
Taking identity management seriously
Issue 2 2020 , Asset Management, EAS, RFID
The most important and critical part of identity management is the enrolment/registration part of the process. This is where the real-world human being must be linked to the cyber world digital identity with forensic proof.
Read more...
---
Reducing identity fraud with a selfie
Access & Identity Management Handbook 2020, Technews Publishing , Asset Management, EAS, RFID
Authenticating your identity remotely via an app has become a reality with a new solution from South African company iiDENTIFii.
Read more...
---
Schneider Electric launches EcoStruxure Asset Advisor
Issue 2 2020 , Asset Management, EAS, RFID
Vendor-neutral asset risk management via sensors and cloud-based monitoring tools offers 24/7 data-driven predictive service for business continuity.
Read more...
---
Security enhancements at Sharm El-Sheikh
November 2019 , Asset Management, EAS, RFID
ADANI Systems supplied the X-ray screening equipment, including combined high-energy and low-energy systems, for Sharm El-Sheikh.
Read more...
---
Learn from their mistakes
October 2019 , Logistics (Industry), Asset Management, EAS, RFID
One of the cardinal rules of business is to learn from the mistakes you make during your journey, but sometimes another company's error can be just as instructive.
Read more...
---
SAP and Uber Freight join forces
September 2019 , Transport (Industry), Asset Management, EAS, RFID
SAP and Uber Freight announced a partnership to modernise the freight industry through intelligent process automation and better access to a network of connected and reliable drivers.
Read more...
---