printer friendly version
HTS and Rontal announce Eagle Eye
November 2008
Asset Management, EAS, RFID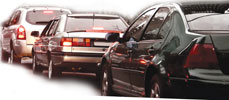 System for tracking, monitoring and ­surveillance of vehicles in campuses, complexes and compounds.
Hi-Tech Solutions (HTS), a developer and provider of optical character recognition (OCR) computer vision systems, and Rontal Applications, a developer and provider of incident management and operational continuity systems, recently announced Eagle Eye, a system for tracking, monitoring and surveillance of vehicles in campuses, complexes and compounds. Eagle Eye is based on a smart combination of HTS's licence plate recognition (LPR) devices and Rontal's SimGuard incident management system. Eagle Eye enables realtime tracking and monitoring of specific vehicles at various points throughout the area or complex monitored by the system.
Eagle Eye's LPR devices can be deployed at the entrance gate and various locations across a campus, complex or compound, such as airports, sea ports, train stations, industrial compounds, military camps, universities, etc. The LPR devices are connected to SimGuard. When a vehicle crosses the first LPR device, it is recorded in SimGuard's database. Once the vehicle crosses the main gate and fails to cross the next expected LPR device, the system shows the vehicle's whereabouts by marking the area on SimGuard's situational awareness 3D display of the site.
The operator can choose either the area suggested by the system, or create his own zone of interest simply by clicking on the 3D map. Once the zone is chosen, the system immediately zooms into the location and turns all available devices to that zone. Then the operator can search the zone of interest for the specific car by using cameras and other devices (a specific location can be chosen rather than a specific camera). The system enables the operator to track the suspected vehicle while maintaining full situational awareness, alert the police, and direct them to the exact location.
"The combination of both companies' expertise creates an innovative solution that greatly enhances vehicle inspection and monitoring," said Meta Rotenberg, HTS's VP Business Development. "Customers will greatly benefit from the ability to locate vehicles rapidly that might be involved in suspicious activity."
"With this offering, ongoing monitoring and alert management of suspicious cars are transformed into a simple and unified 3D geospatial event management environment," said Baruch Elgar, VP Business Development of Rontal Applications. "The combined solution of HTS and Rontal reflects the creativity and vision of both companies, and their commitment to innovation."
Eagle Eye can be customised per project or client regarding configuration, number of points, type of report generated, type of information requested, etc.
HTS's proprietary vision-based LPR devices read and identify plate numbers and letters, and record the information in realtime for further processing according to customers' needs and specifications. The LPR system comprises software and hardware, configured to the site specifications. The LPR cameras can be installed either on gantries or side poles, as well as on existing bridges or structures.
Rontal's SimGuard system superimposes realtime incidents over a geospatial 3D presentation of the facility or compound IT protects, providing an intelligent decision support tool to decision-makers at all levels. SimGuard gives users a comprehensive, updated picture of what is happening at their site regarding safety, security, facility management, and business continuity. The system encompasses the four phases of incident management preparation and handling: planning, training, realtime and debriefing.
For more information contact HTS Europe, +31 (0) 786832060, [email protected], [email protected]
Further reading:
Optimising remote technical support
Technews Publishing Asset Management, EAS, RFID Products
Sanden Intercool Kenya improves efficiency, removes manual processes with FIELDForce from MACmobile, making its technical backup and support staff more productive, while also optimising record keeping.
Read more...
---
Deposita's Digitisor SmartPOS devices can grow your business
Deposita Financial (Industry) Asset Management, EAS, RFID
The Digitisor N910 Pro and N700 SmartPOS devices are suited for SMME retailers and suppliers looking to enhance their customer payment experience.
Read more...
---
Warehouse management system for ECONOFOODS
Asset Management, EAS, RFID
CQuential rolls out warehouse management system for ECONOFOODS national network, starting with its Johannesburg warehouse in a phased rollout.
Read more...
---
HS 6040 security X-ray inspection system
Asset Management, EAS, RFID Products
Hissco's HS 6040 DE is a compact, versatile security X-ray machine used in a wide range of applications, and manufactured under strictest ISO 9001:2015 and CE standards.
Read more...
---
Hytera and KZN Police Service roll out digital call handling system
Government and Parastatal (Industry) Asset Management, EAS, RFID Integrated Solutions
Hytera Communications announced that the municipality of Ray Nkonyeni in the KwaZulu-Natal province of South Africa is now using its digital call handling system for the reporting and recording of crimes.
Read more...
---
Smart parking management platform
Access Control & Identity Management Asset Management, EAS, RFID
Parket builds a seamless bridge between supply and the ever-increasing, but fluid – and often temporary – demand for parking bays.
Read more...
---
Keeping devices in check
Cyber Security Asset Management, EAS, RFID IT infrastructure
Kaspersky patents new technology for analysing relationships between electronic devices to counter cyberattacks launched through connected IoT devices.
Read more...
---
A new dawn in sustainable storage optimisation
Technews Publishing Asset Management, EAS, RFID Security Services & Risk Management Products
Industry is experiencing a move from VRLA (valve regulated lead–acid) batteries, which have been used in data centres for decades, to lithium-ion battery technology.
Read more...
---
Don't count lead-acid batteries out
Forbatt SA Security Services & Risk Management Asset Management, EAS, RFID
Lead-acid batteries are a standard in the security market and they will continue to be for many years, despite the growth of lithium-based devices.
Read more...
---
Smart energy alternatives
Asset Management, EAS, RFID Security Services & Risk Management
With or without load shedding, moving towards cleaner renewable energy in any environment is a great idea, and lithium must be your battery of choice.
Read more...
---