printer friendly version
The road to integrated systems
November 2008
Products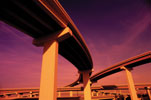 Physical and network security merge to drive business processes.
The typical organisation produces several hundred thousand event logs stemming from various user activities, including accessing buildings or rooms, accessing computers and applications; communicating by e-mail and instant messaging; and printing, copying, editing, and deleting files. All of these can be highly relevant to protecting an organisation's confidentiality, privacy, and security.
This trend has only increased with the digitalisation of physical security data. Digital video and smartcard applications have taken what historically have been stores of analogue data that were recalled and searched only following a precipitating event. These systems are now capable of creating useful, organisable data that can be integrated into a more holistic decision-making process.
To make matters worse, an increasing number of security solutions fall outside of the immediate scope of today's security infrastructure. For example, identity management and information security clearly tie into corporate functions such as HR or strategic development, but they also need to be linked with IT security. Ultimately, combining event and systems information with security management results in better visibility, cost savings, and higher efficiency when protecting and managing enterprise-wide IT systems (Forrester Quick Take: The Convergence of Systems and Security Management, Thomas Raschke).
The increase in the complexity of vulnerabilities
With the introduction of regulations around data collection protection such as the Health Insurance Portability and Accountability Act (HIPAA); the Gramm, Leach, Bliley Act (GLBA); Sarbanes-Oxley and Homeland Security Presidential Directive (HSPD-12) configuration and regulatory compliance, organisations look for a framework in which to monitor and automatically enforce compliance with specific corporate-wide configurations as well as with government or industry regulations and standards. Both areas demand auditing, enforcement, updating, and documentation – and therefore stretch the capabilities and budgets of many organisations.
Add to this the sheer volume of expanding IT threats and vulnerabilities affecting more and more applications and other system infrastructure components. Companies are now looking for solutions that help them assess and manage their security position. They need tools that help them manage and prioritise the sheer volume of threat and vulnerability-related information generated by a variety of security systems.
Honeywell's way forward
Technology and regulatory trends are driving organisations toward integrating their IT and physical security systems. The idea of 'convergence' represents an approach to using data generated by both physical security and IT systems to drive business process efficiency. This can be as simple as using digital video cameras on an existing LAN for video surveillance and as complex as using virus threat information to proactively control physical access to a building.
The convergence of physical, network, and data security are emerging in a new way to help you manage your business. This starts by properly structuring your data. Then you can get that structured data to talk with other systems. Once the various systems are communicating, they can start to build a knowledge base that is specific to your business. Workflows are identified, bottlenecks are identified faster…your business is learning to be more efficient.
Honeywell wants to take this vision to your business. The vision is the culmination of our years of experience in driving efficiencies throughout manufacturing and business organisations. We are working to break down the cost barriers of deploying these types of solutions through standardised platforms, common interfaces, and application of the latest technologies.
The framework can be seen not only as a technology evolution but as a migration path as your organisation grows and realises the need to drive more systems-level integration and productivity.
Common security policy management and control
Your IT infrastructure serves as the backbone for deploying your converged solution. By deploying IP-enabled security systems you are able to take advantage of the fixed investment and improve its ROI. While the analysis will vary based on application, the investment will have an even higher ROI when including the indirect benefits of creating a more actionable and integratable form of data-enabled by technologies such as IP-enabled video surveillance.
Developing common protocols for managing access to your company's assets and data enables more efficient provisioning and management. Your organisation can start developing role-based policies that can manage badge issuance, enrolment, revocation processes, and XML interfaces for integration with identity management solutions.
Common user provisioning and single sign-on
The various systems running on your IT infrastructure were all implemented to improve the productivity of your workforce. These systems have become so ubiquitous that we often forget how many of them we use in any given day. Today, unfortunately, most of these systems run independently and require unique user provisioning. Driving a common interface will improve productivity and ensure that the right employees have access to the right information and workflows.
Single access credential
As a result of HSPD-12, the deployment of smartcard credentials and applications is experiencing widespread adoption. The technologies allow the integration of physical access, network access, and other data onto a single credential. These technologies enable strong authentication for access to assets and data.
Bringing it all together
Correlating physical security and IT security events
By creating usable data through IP-enabled technologies, physical security events and IT security events can now be correlated that would have remained independent from each other in the past. For instance, access to the network should only be granted to employees who have used their secure credential to access the building. Access to certain areas of your building can be granted based on IT security threat levels. This event addition recognises threats by correlating seemingly disparate events. The data can now be compared on an apples to apples basis to drive an enhanced security policy.
Unified auditing and response of physical and IT events
Once you are receiving common data, you can create a common policy for responding to physical and IT events. This can be useful for meeting compliance regulations, but can be even more effective in managing your business through common response protocols across the organisation.
Learning and proactive event management in a realtime environment
Most IT and physical security systems are reactive and take action based on events. Proactive event threat management allows your business to correlate realtime information with historical events. The system learns how to manage the current environment and can react in a realtime manner, increasing the value of your system and improving your ROI. The benefits to an organisation using such a system can be substantial. By integrating several systems together to share information, an organisation is able to see vulnerabilities in realtime; a PC left logged on while an employee is at lunch, established VPN connections while the employee is badged into the building, and the ability to link IT security events with physical security responses all drive realtime security policy management. How organisations choose to implement these new toolkits is left up to them and their individual security and compliance requirements.
Going forward
Over the coming months, Honeywell will introduce several technologies that will allow your organisation to take advantage of the convergence between IT and physical security. Given all of the benefits of a converged system – productivity from common protocols, increased security of physical assets and data, and improved ROI on IT and security infrastructure investments – Honeywell is positioned to be your partner of choice for converged solutions. For more information, visit www.honeywellintegrated.com.
For more information contact Honeywell, +27 (0)11 695 8055, richard.creighton@honeywell,com, www.honeywell.com
Further reading:
Long-distance connectivity with Simplex ES Net Life Safety
Johnson Controls Global Products Fire & Safety Products
ES Net Network Bridge allows fire alarm system data to be transmitted across distant buildings via a customer's existing network infrastructure, improving system-wide monitoring and control in facilities and campuses where life safety networks are often widely dispersed.
Read more...
---
Visitor management via QR code
ATG Digital Access Control & Identity Management Products
ATG Digital has launched its QR Code Reader to enhance access control's security and efficiency. The new QR Code Reader enables seamless, contactless access control, creating an efficient user journey.
Read more...
---
District secures activity centre
Paxton Access Control & Identity Management Products
Paxton's Net2 access control solution is a user-friendly and flexible networked access control system, which made installing and managing access control security at an activity centre straightforward.
Read more...
---
Manage security systems remotely
Hikvision South Africa CCTV, Surveillance & Remote Monitoring IT infrastructure Products
Hikvision launched a new generation of smart managed switches that, in conjunction with the Hik-Partner Pro mobile app, enable installers to remotely deploy and configure security systems with comprehensive operation and maintenance capabilities.
Read more...
---
From overwhelm to oversight
Editor's Choice Cyber Security Products
Security automation is vital in today's world, and Microsoft Sentinel is a widely adopted, but complex answer. ContraForce is an easy-to-use add-on that automatically processes, verifies and warns of threats round-the-clock.
Read more...
---
Synology enhances functions for advanced surveillance integration
Technews Publishing CCTV, Surveillance & Remote Monitoring IT infrastructure Products
With the capability to function as both an API client and server, Surveillance Station offers a versatile platform for integration, whether it's embedding video streams into other platforms or overlaying external data onto recorded video.
Read more...
---
Simplify adoption of Generative AI
News IT infrastructure Products
Nutanix simplifies adoption of Generative AI with Nutanix GPT-in-a-Box, an AI infrastructure solution that accelerates customers' path to GPT and LLMs while keeping organisations in control of their data.
Read more...
---
ZK-IWB Series
ZKTeco Products Access Control & Identity Management
Experience the ultimate virtual meeting solution with ZKTeco's ZK-IWB system. Featuring a built-in 13-megapixel UHD camera and 6-microphone array, the solution ensures clear audio and video experiences with an 8 metre pickup distance.
Read more...
---
LiFePO4 batteries from Regal
Regal Distributors SA Products
Securi-Prod's range of Lithium Iron Phosphate batteries (LiFePO4) are designed to be long lasting, fast charging, highly efficient and a necessity for all off-grid and backup power systems.
Read more...
---
Transportation security and efficiency
Dahua Technology South Africa CCTV, Surveillance & Remote Monitoring Products
The city of Jesús María in Argentina has invested in a 114-camera monitoring system from Dahua to help provide safety to residents and to support security and emergency assistance departments in case of emergencies.
Read more...
---