printer friendly version
Developing operators through simulation
November 2008
CCTV, Surveillance & Remote Monitoring

The hosting of the 2010 FIFA Soccer World Cup means that South Africa will be seeing an increasing number of simulation exercises or scenarios played out to equip emergency services and police to deal with potential emergencies. This is an important way for personnel to gain the awareness, procedures, experience, and required resources to deal with such situations effectively. However, CCTV will also be playing an integral part of the whole security climate and environment.
I have had a number of training sessions for personnel in CCTV environments where operators have needed to handle video incidents as if they were commenting on them live and communicating with response agencies. Some of these have been disastrous while others have been successful. Successful ones have typically involved experienced personnel who have been used to frequent incidents and have learned over time how to handle things. This indicates that not only should CCTV personnel in various positions be preparing for 2010, but that this kind of preparation should be an ongoing part of the training for every operator as part of his or her normal functioning.
Unsuccessful incident handling is typically, although not always, associated with personnel who have received no training or previous experience in handling incident conditions. Faced with unfamiliar content and situations, people tend to take more strain and are more prone to panic, resulting in a loss of effectiveness of communication and descriptive capabilities. Often you will find people talking too fast, not focusing on priority areas, describing actions versus situations and people, and providing no specific references for location. This kind of exercise is also a very effective way of assessing the effectiveness of various links in the security solution chain. The nature of the response function personnel will have an impact on the CCTV operators state of mind – failure of the response personnel to act effectively on the information supplied can make the operator more panicked and even less effective.
In one instance, an official who was acting the part of the criminal committed a simulated offence in the designated area. By the time the security response had understood the reaction requirements, the 'criminal' had walked out of the crime area, round the building, and had entered the control room and was standing behind the operators watching them still communicating with the response personnel to send them to the crime scene.
How does one go about implementing simulation exercises for your staff?
* First, acknowledge that there is a need for role-playing or rehearsals and communicate this to the personnel responsible for. They need to know that the exercise is to help them develop and grow in their jobs, and is not a situation where they are going to get punished.
* Ease in the scenarios gradually so operators can get used to the demands and pressures. Make the initial exercises slower and easier to handle, and then start introducing more pressure, time parameters and complexity.
* Be careful about making things too predictable, for example, avoid briefing people on all the details they are going to be facing. For instance, a simulation exercise where medical response personnel are told they need to prepare to deal with specified injuries does not test the resource availability under actual conditions because the response focuses only on the given injuries.
* Focus on key elements that need to be communicated first, including location, descriptions, weapons, etc. Then check how well the key elements have been handled.
* Concentrate on communication effectiveness, such as keeping calm, having voices controlled, checking on accuracy of facts.
* Ensure that conflict is managed and avoided. Identify potential conflict points with other parties and ways of managing this.
* Give feedback on strengths and weaknesses. Generally feedback is most effective when it starts with the strengths first, once the weaknesses have been given, provide a quick summary of the strengths again to end off on a note that builds confidence rather than breaking it down.
* Get people to identify the learning points of the exercise and how it has helped them. Go through how they are going to handle a real situation or the next exercise so they can identify how the learning points can be applied.
I have often found simulation exercises to be a wake-up call for operators who initially thought they were fine. Being plunged into actual situations makes them realise the real demands and how they are prepared to face them. It can be an incredible growth experience, and development in one area can often lead to an improvement in others, purely because the operator has become more aware of their own reactions and how to deal with them.
For CCTV operators, acquired skills can vary from camera utilisation, knowledge of the system capabilities, identifying the right techniques, observation of correct details, knowledge of contact details and communication protocols, and effective communication. As I have indicated, we tend to focus on major occasions which provide the incentives to get things right. However, running simulations as part of a regular development programme will create a more effective function, both in detection of incident conditions and the effective handling of them. As importantly, it can give managers insights into how systems at a broader level are working and interfacing with each other.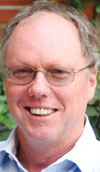 Dr Craig Donald
Dr Craig Donald is a human factors specialist in security and CCTV. He is a director of Leaderware which provides instruments for the selection of CCTV operators, X-ray screeners and other security personnel in major operations around the world. He also runs CCTV Surveillance Skills and Body Language, and Advanced Surveillance Body Language courses for CCTV operators, supervisors and managers internationally, and consults on CCTV management. He can be contacted on +27 (0)11 787 7811 or [email protected]
Credit(s)
Further reading:
Avoiding human error at ports
LD Africa Transport (Industry) CCTV, Surveillance & Remote Monitoring Products Logistics (Industry)
LD Africa introduced a local port to the AxxonSoft Port Security System ,a solution that helps overcome the element of human error and eliminate paperwork.
Read more...
---
Compact, lightweight bullet cameras with support for analytics
Axis Communications SA Products CCTV, Surveillance & Remote Monitoring
Axis Communications announced two new outdoor-ready bullet-style cameras featuring deep-learning processing units for analytics based on deep learning on the edge.
Read more...
---
Numerous challenges for transport and logistics
Transport (Industry) CCTV, Surveillance & Remote Monitoring Security Services & Risk Management Logistics (Industry)
Operators are making significant investments in automation and digitalisation in order to address security concerns, improve loss prevention as well as efficiency, and reduce unit order costs.
Read more...
---
A key to urban transport challenges
Axis Communications SA Transport (Industry) CCTV, Surveillance & Remote Monitoring Integrated Solutions Logistics (Industry)
There are many enabling technologies that can impact transportation in South Africa, but a good place to start is by considering the applications for smart physical technology with the ability to collect and respond to data.
Read more...
---
Hikvision aims for solutions
Technews Publishing Hikvision South Africa Editor's Choice CCTV, Surveillance & Remote Monitoring News Integrated Solutions Conferences & Events
Hikvision recently held a roadshow titled Industry X, where the company highlighted its latest products and solutions, supported by partners and distributors.
Read more...
---
Reliable, low-maintenance video appliances
Technews Publishing Editor's Choice CCTV, Surveillance & Remote Monitoring News IT infrastructure Products
Symetrix, part of the Agera Group, has added the AES range of video recording servers, storage appliances and workstations to its portfolio.
Read more...
---
A new full-colour era
Dahua Technology South Africa CCTV, Surveillance & Remote Monitoring
Traditionally, there have been two options for using surveillance cameras in the dark: flooding the scene with visible light, or alternatively using infrared (IR) illumination.
Read more...
---
AIoT delivers dynamic digital platforms
Hikvision South Africa CCTV, Surveillance & Remote Monitoring
Many stadiums or venues are seeking new, smart solutions that can help venue operators to stay on top of real-time situations dynamically on digitally driven platforms, and to achieve more efficient and sustainable venue management.
Read more...
---
Upgraded security and AI monitoring at upmarket estate
Watcher Surveillance Solutions Editor's Choice CCTV, Surveillance & Remote Monitoring Integrated Solutions Residential Estate (Industry)
Estate upgrades and enhances its security through a partnership between surveillance specialist Watcher and the incumbent guarding company.
Read more...
---
The technology wave implications for staff mismatches in control rooms
Leaderware Editor's Choice Security Services & Risk Management
An industry habit of looking at control rooms through a physical security lens has increasingly left clients and staff at a disadvantage in keeping up with control room technology and demands.
Read more...
---