printer friendly version
Armed robbery: a South African banking perspective
September 2008
Integrated Solutions
South African bank robberies and attacks on automatic teller machines (ATMs) are well planned and carried out by highly organised and heavily armed gangs, who have no compunction in killing anyone who gets in their way. Brian Barnes looks at some potentially preventive measures.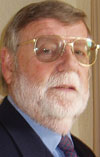 Brian Barnes
Bank robbery is nothing new. Ned Kelly, the Australian bushwhacker of the late 1800s used to take hostages and force the bank manager to open the safe and hand over the cash. The old Wild West was also well known for its bank robbers. Possibly, the best known were the Jesse James and Cole Younger gang. They robbed banks, stagecoaches and trains from Iowa to Texas and from Kansas to West Virginia and despite their Robin Hood image their robberies only benefited themselves. Bonnie and Clyde entered folklore in the 1930s for their bank robbery exploits. With the exception of Ned Kelly, these latter bank robberies were violent in nature and resulted in the killing or injuring of innocent bystanders. This article examines armed robbery as it relates to South African commercial banks.
The problem
Following the era of Bonnie and Clyde, the possible use of weapons and subsequent potential casualties helped shape the security responses of American banking institutions. Security strategies tended to be based on the risk of bank robberies being committed by professional armed robbers who would harm the employees and customers of the bank. However, recent research has shown that the majority of American bank robberies are not all well planned or committed by professional criminals but increasing evidence points towards spontaneous and opportunistic crimes (often acts of desperation) carried out by amateurs.
South Africa is the antithesis of this trend. Bank robberies and attacks on automatic teller machines (ATMs) are well planned and carried out by highly organised and heavily armed gangs, who have no compunction in killing anyone who gets in their way. The fact that they have access to military type weapons and explosives suggests the complicity of rogue members of the SANDF and/or SAPS.
Unfortunately, it casts a shadow on the integrity of the remaining dedicated members of the relevant forces. Easy access to explosives also suggests complicity of corrupt mine officials, bombers also need expertise in the use of explosives, which also suggests links to the military or mining industry.
South African commercial banks do not, for obvious reasons, generally release details of the amount of cash taken during an armed robbery or the security measures implemented at their branches. Banks compete for customers and will adopt different methods of implementing very similar security measures. This article is not in any way a criticism of any of the security measures applied by South African banks and although the article is based on extensive practical experience, it is a personal view, which may differ from an individual bank's own perspective.
In the opinion of the author, the main factors contributing to an increase in bank robberies are that there are more bank branches (outlets) with extended business hours; banks still remain a very lucrative robbery target; and bank robberies are usually fast, low risk crimes. In addition, branches tend to have standardised designs with predictable layouts and operating procedures; bank guards are unarmed (for very good reasons as it could trigger a gun fight and customers and employees could be injured or killed); employees are instructed to be compliant and sadly, the majority of robbers avoid apprehension. The primary objective of the bank is the safety and security of its employees and customers by reducing the likelihood of violence. Consequently, the risk that a robber(s) will encounter resistance is extremely low.
The solution
So what can commercial branches do to protect their cash, employees and customers? Like many other security related problems the solutions would use technology (includes physical barriers), human resources and procedures, combined into what can best be termed, a physical protection system (PPS) – in this instance, a security system designed specifically for banking applications.
The physical protection system should deter, detect, delay and respond to any perpetrator activity. Deterrence is possibly the most important factor, in that, if the security measures force the perpetrators to desist from further action or deflect the attack to another facility – that is, cause them to find another place to work – then the applied security measures would have achieved 100% success. If this fails, then the attack must be detected as soon as possible and signalled to a response force, normally, the South African Police Service (SAPS) so that they can react and neutralise the threat. The delay component would be designed to buy time for the response force to arrive and take the appropriate action. In the banking environment this could be time-delayed safes, strong rooms and vaults, etc.
Technology
In South Africa, armed bank robberies are well planned and are rarely the work of amateurs. It may also appear that banks are randomly selected – not true.
Despite being well armed, robbers still select targets based on their concern with getting away from the robbery quickly. Banks apply much effort to reduce bank robberies on internal security measures and rightly so, however, bank robbers do not feel that they are at risk during the commissioning of the crime and are relatively unconcerned about alarms and CCTV cameras, neither of which will slow their escape.
They are more concerned with their external escape route and are more likely to target banks that have easy vehicle access; are located on corners; spanning parallel streets that provide multiple points of escape and several choices of direction; or near motorway on-ramps. They will generally avoid cul-de-sacs, narrow one-way streets; streets that are busy (with traffic at a stand-still due to congestion) and avoid routes with a number of traffic robots that could hinder their escape. The location of the bank is obviously a major factor in reducing bank robberies but armed robberies are a fact of life and banks still need to implement internal security measures. These measures will include the following:
i) Limiting access. Access to banking halls can be limited by keys, entry cards, or other specialised entry systems. Such systems would need to be overridden by bank employees to gain initial access. In this regard, strict opening and closing procedures need to be implemented, as it is at this time, that the bank is most vulnerable to attack. Another method of limiting access during normal business hours could be via sliding or swing doors, revolving doors or mantrap booths. Whilst they will benefit the airconditioning system, none of these types of portals will deter determined armed robbers. In fact, some banks located in shopping malls open up the complete front of the banking hall with no controlled access.
ii) Metal detectors and X-ray machines have also been tried at bank branches with little added value. Typically, the entry process time often means that customers are queuing down the street with the associated risk of being robbed while they wait. There are other strategic reasons, which make this approach impractical.
iii) Hardening targets. The perception of an item or object that could slow a robber's escape tends to reduce the bank's attractiveness as a target – that is, it has a deterrent effect. Banks can employ a number of target hardening strategies to make the bank interior appear inhospitable to would-be robbers, such as increased distances between entrances and tellers, single door entrances and exits, other physical barriers, increasing visibility within and into the bank by avoiding physical features that could block sight lines. However, the effectiveness of this approach still needs to be evaluated.
iv) Bandit barriers. Installation of bullet-resistant glass bandit barriers between the teller and the customer is often used – if they are, they need to provide protection against automatic weapons and attacks with iron bars or sledgehammers. Unfortunately, this requirement makes them relatively expensive. Bandit barriers may discourage some bank robbers and therefore, increase the safety of bank employees and protect the bank's cash. But, armed gangs will not be deterred – they simply threaten to shoot a customer or employee or in some recorded instances, threatened to set a person on fire after squirting lighter fuel over him/her. Some banks consider that the installation of bandit barriers will adversely alter the banking environment – preferring a more open one with direct contact with their customers. South African banks have differing views on installing this type of barrier, especially as the extent of their effectiveness is not proven.
v) Pneumatic tube system. Open type teller positions, with no bandit barriers, can reduce their potential losses by moving excess cash once they reach a certain cash float level to a high level secure area. This can be done manually, but on a busy day this could leave the teller position unmanned (depending on the method chosen) which may lead to disgruntled customers as they wait to be served. An alternative method, favoured by some banks, is to transfer the excess cash, using a pneumatic tube system, to a very secure area – they can also top up their float or request additional cash should the customer wish to withdraw a large amount.
vi) High security areas would typically be located at the rear of the branch behind the normal security area. Access would be strictly controlled. The operation of this area should and must remain confidential. Although robbers could force access by taking a hostage and demanding employees let them in, with adherence to appropriate procedures, any cash could be secured, so that not even the employees would have access to it – let alone the robbers. For example, a time delayed safe should provide the necessary delay element, in terms of the physical protection system, in order to allow time for the response force to arrive and take the appropriate action.
vii) Intrusion alarm systems. All banks use alarm systems and although they have proved effective protection against after-hour burglaries they do not reduce the incidents of armed robbery. Robbers are not deterred by such alarms because they expect the crime to proceed quickly and they would be able to escape before the alarm is activated or before the response force arrives.
viii) Electronic surveillance – CCTV system. The use of CCTV cameras is widespread in the banking sector but they do not deter armed robbers because they simply do not believe they will be apprehended. However, good evidential quality video images are invaluable to the SAPS in identifying robbers and especially in the prosecution process. Unfortunately, the probability of successful apprehension is still relatively low. It should be noted that CCTV coverage is a very effective security measure against customer cheque fraud and the insider threat.
Response
The normal understanding of this aspect is the arrival and intervention of some form of human reaction force – normally an armed reaction unit and/or the SAPS. However, response could also be achieved by non-human means, such as sticky foams, visual impairment (smoke generated systems) or irritants (pepper spray – Oleoresin Capsicum), which are in direct contact with the perpetrator(s) – such systems are in use. The effectiveness of such systems would depend on the application and/or the modus operandi of the perpetrators.
High visibility mobile patrols provided by private guarding services can and do provide an effective deterrent but unfortunately are relatively costly.
Procedures
Standing operating procedures in respect of security issues are obviously confidential but they would include branch opening and closing, how to react to an armed robbery, how to spot suspicious behaviour and equipment operation, etc. Procedures should be concise, unambiguous and above all fully understood and strictly adhered to by the relevant employees. These procedures should be used as part of an on-going training programme for employees.
Conclusion
Although security measures implemented by commercial banks can have a deterrent effect with respect to some armed robbers, they will generally be ignored by the heavily armed gangs, who will still attack and terrorise both customers and employees, because they simply do not believe they will be apprehended. In this instance, banks can only hope to limit the violence and the amount of cash taken during such a robbery. Violence is not restricted to bank robberies but is prevalent throughout South Africa, it has become a national disgrace. Whether you are hijacked, mugged for your cellphone, robbed in your home or whatever other type of robbery, the chances of being killed or injured are unacceptably high. Unfortunately, violent crime has become the norm and not the exception and only the government has any real power to eradicate this evil.
Brian Barnes is an independent security consultant, a chartered electrical engineer and holds a Doctor of Commerce degree. He has been involved both locally and overseas with numerous corporate security projects, including major financial institutions.
For more information contact Brian Barnes, +27 (0)82 973 8295, [email protected]
Further reading:
31 percent of all IoT SIMs managed with third-party IoT CMPs
News Integrated Solutions
Berg Insight recently released new findings about the market for IoT connectivity management platforms (CMPs), a standard component in the value proposition from mobile operators and IoT MVNOs around the world.
Read more...
---
Creating a safe, smart city environment
Integrated Solutions
As more governments around Africa start embracing the smart city concept, significant investments will be required to strengthen the underlying infrastructure essential to keep systems and data safe.
Read more...
---
Smart car parking solution eases traffic flow
Dahua Technology South Africa CCTV, Surveillance & Remote Monitoring Integrated Solutions Products
Ethiopia's first smart parking lot, designed to improve traffic flow and management efficiency, has been built and installed using Dahua Technology's smart parking solutions.
Read more...
---
VMS 7.2 supports the investigation process and adds cloud capabilities
CCTV, Surveillance & Remote Monitoring Integrated Solutions Products
Qognify has launched the second release of its VMS, including extended support for body-worn video, additional functionalities to support investigations, and a new web client architecture. VMS 7.2 addresses the increasing use of body-worn video (BWV) across many sectors.
Read more...
---
Hytera and KZN Police Service roll out digital call handling system
Government and Parastatal (Industry) Asset Management, EAS, RFID Integrated Solutions
Hytera Communications announced that the municipality of Ray Nkonyeni in the KwaZulu-Natal province of South Africa is now using its digital call handling system for the reporting and recording of crimes.
Read more...
---
Cyber resilience is more than cybersecurity
Technews Publishing Editor's Choice Cyber Security Integrated Solutions IT infrastructure
Hi-Tech Security Solutions held a round-table discussion focusing on cyber resilience and found that while the resilience discipline includes cybersecurity, it also goes much further.
Read more...
---
Johnson Controls releases IQ4
Perimeter Security, Alarms & Intruder Detection Integrated Solutions
New lower cost panel leverages Qolsys IQ Platform targeting residential, SMB, builder, MDU/multi-family and wellness market segments.
Read more...
---
SuperVision biometric access control
Integrated Solutions Access Control & Identity Management Products
SuperVision is a time & attendance (T&A) biometric access control system Fourier IT has been developing and enhancing for 18 years.
Read more...
---
Shift to online driving retail transformation
Retail (Industry) Integrated Solutions
There is a growing demand from retail for an end-to-end solution that helps their digitisation process, integrating finance, procurement, warehouse management, pricing, stock management, point of sale and more.
Read more...
---
AI in video analytics
CCTV, Surveillance & Remote Monitoring Integrated Solutions
AI (artificial intelligence), has been developed and debated ever since the first computers were invented, and while the most revolutionary incarnations are not yet here, AI-based technologies are widely used today.
Read more...
---