printer friendly version
Video evidence from digital devices
September 2008
CCTV, Surveillance & Remote Monitoring

A large part of CCTV's role in security relates to the gathering of information, allowing visual observation of events, and providing context about what happened. For many people, particularly in the public area, there is an expectation that anything that gets produced from a CCTV is going to be 'perfect'.
Living up to this kind of expectation is always going to be difficult technically, operationally, and in terms of the evidence generation process. There is much that goes into ensuring that CCTV images meet both the substantive and procedural requirements for evidence. Given that CCTV potentially plays such a pivotal role in getting convictions, the defence representatives are going to try and subject it to the maximum scrutiny. They will attack every potential area in order to discredit the evidence. Faced with this, some organisations are reluctant to expose their CCTV to public scrutiny as part of a presentation of evidence.
However, there are literally millions of other collection devices besides CCTV operating within our environment that can potentially contribute visual information as evidence. These include Press video and still photography, private video cams, cell or mobile phones, and these are complemented by additional devices that record audio. Press videos have been used frequently, willingly or unwillingly, in court. Video cam footage features on TV as well as in court, and is also used as a source of footage in investigations. None of these techniques are expected to occupy the same 'high ground' as CCTV, yet in many cases may still be accepted as evidence. A feature such as watermarking, for instance, while becoming integral to CCTV is not expected from all these other technologies.
These alternative sources, or even less than perfect CCTV footage still have the potential for contributing to our understanding of the context of an incident or crime, beyond what we would get from witnesses or the participants. Recently, the BBC ran a website news story (1 April 2008) discussing the fact that the police commissioner of the New York Police Department (NYPD), Ray Kelly, recently called for the public to submit any mobile phone camera images of crime scenes that they thought could help in an investigation. Quoting a Reuters news agency report, they indicated Kelly stating – "It is a fact of life. Everybody has a camera in their telephones. When people can record an event taking place that helps us during an investigation." The greater our coverage of an event and the better the understanding of the developments within that event, the better any decision arising from it will be. Whether legal, management, safety or any other kind of decision, these different kinds of technologies have a role to contribute. The entering of cellphone video and audio recording information in a South African case recently highlights that such information can have an appreciable impact on the nature of the judgment.
The movement into a digital age, and the fact that many of these devices now record into digital format creates concerns that footage or images may be faked or manipulated. However, this should hardly mean that we disregard all information that does not meet ideal standards. From a legal point of view, the information should be evaluated and tested for its integrity and standing. In the recent case above concerning cellphone evidence, three days of court arguments were made on the admissibility of the information. This extensive process probably reflected the defence attempts to keep a strong element of evidence out of the court which could affect the decision against the client. The judge in question, in deciding to accept the evidence for presentation, neatly got through all the convoluted and expert arguments with a relatively simple set of comments that are as important to CCTV evidence as that of the cellphone that was used. Importantly, he noted (see The Star, pg1, 17 October 2008) that the recordings could not be relied on without corroboration and the fact that they were not tampered with. However, the judge went on to note that there was no expert knowledge needed beyond honesty, intelligence and a good sense of hearing for the particular recordings to be admissible. Raising some key criteria, he indicated among other points the following:
1. Not a single word in the recording had been questioned.
2. That defence did not have another version of what happened, and did not deny that things did not happen in the way portrayed in the recording.
3. That while experts had claimed that digital recording could be manipulated or altered in some way, the defence had failed to show that this had been done.
4. The person collecting the evidence had been accepted as skilled enough to handle and store data.
5. The recordings were audible and clear.
6. The manner in which the information had been generated, stored and communicated has gone unscathed by the defence.
An important point that emerges from this discussion is that just because digital evidence can be altered, it does not mean that it is therefore excluded. The judge above noted "Is it enough to say that it can be altered in the absence of evidence that this actually occurred? (ibid.). There are a number of other criteria by which it may be tested for its authenticity and originality. Even an imperfect CCTV video may be relevant for a case, given the right support. However, some general principles emerge for the case.
* Do not rely only on the video footage unless it has strong technological integrity and has been handled properly.
* Wherever possible, use other sources of evidence to confirm what the video footage is saying.
* Ensure that the person who collected the data can authenticate it and that they are competent in gathering it.
* Minimise any transfer of data and avoid editing data until such time as the status of the original has been confirmed.
* State what the footage is showing and how that is relevant for the case in question – this will determine evidential weight.
* Avoid any potential for sensationalising data or use for publicity purposes as this detracts from the key purpose of the video and suggests alternative interests.
In the judgment discussed above, the judge noted that previous judgments showed that the courts were embracing the digital age with caution. The better the video quality, the building in of technological integrity measures to confirm original data, and ensuring the evidence handling trail are all measures that will assist judges in accepting video evidence. However, there are a range of measures discussed above that organisations can take to ensure that as much information as possible is presented to assist in the decision making process. Given the spread of digital recording devices, these issues will increasingly be on the judicial table in time to come.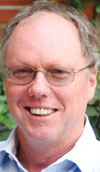 Dr Craig Donald
Dr Craig Donald is a human factors specialist in security and CCTV. He is a director of Leaderware which provides instruments for the selection of CCTV operators, X-ray screeners and other security personnel in major operations around the world. He also runs CCTV Surveillance Skills and Body Language, and Advanced Surveillance Body Language courses for CCTV operators, supervisors and managers internationally, and consults on CCTV management. He can be contacted on +27 (0)11 787 7811 or [email protected]
Credit(s)
Further reading:
Antarctic surveillance
Dahua Technology South Africa CCTV, Surveillance & Remote Monitoring
Dahua Technology donated 15 security cameras to different scientific bases in the Argentine region of Antarctica; the cameras were especially developed to handle the harsh climate and extreme weather conditions in the area.
Read more...
---
Deep learning engine set to supercharge end-to-end solutions
CCTV, Surveillance & Remote Monitoring
IDIS, manufacturer of South Korean-made video technology, will be displaying an exciting line-up of end-to-end video solutions that include the latest advances in AI-powered video analytics for businesses of any size, at this year's Intersec.
Read more...
---
Realistic image quality even in dark environments
Dahua Technology South Africa CCTV, Surveillance & Remote Monitoring
The 4K video surveillance market size is expected to grow at 9 percent CAGR (compound annual growth rate), which is primarily driven by the increasing demand for public safety and security services.
Read more...
---
Cloud-based forensic video searching
CCTV, Surveillance & Remote Monitoring
Arcules introduces Forensic Video Search to empower rapid event identification within its video cloud service, providing a critical tool to help businesses identify specific objects or events in seconds.
Read more...
---
Minimising fire risks in automotive logistics
Hikvision South Africa CCTV, Surveillance & Remote Monitoring Products Logistics (Industry)
Automotive logistics company uses thermal imaging solution from Hikvision to ensure its stores of lithium batteries for electric vehicles never overheat and cause a fire.
Read more...
---
Axis launches P3265-LVE dome camera
Axis Communications SA Products CCTV, Surveillance & Remote Monitoring
Based on ARTPEC-8 — the latest Axis system-on-chip (SoC) — Axis' latest dome high-performance camera includes a deep learning processing unit (DLPU), and cybersecurity features.
Read more...
---
Smart car parking solution eases traffic flow
Dahua Technology South Africa CCTV, Surveillance & Remote Monitoring Integrated Solutions Products
Ethiopia's first smart parking lot, designed to improve traffic flow and management efficiency, has been built and installed using Dahua Technology's smart parking solutions.
Read more...
---
VMS 7.2 supports the investigation process and adds cloud capabilities
CCTV, Surveillance & Remote Monitoring Integrated Solutions Products
Qognify has launched the second release of its VMS, including extended support for body-worn video, additional functionalities to support investigations, and a new web client architecture. VMS 7.2 addresses the increasing use of body-worn video (BWV) across many sectors.
Read more...
---
The future of AIoT
Hikvision South Africa News CCTV, Surveillance & Remote Monitoring
Hikvision hosted its 2022 Shaping Intelligence Summit in Bali, Indonesia, on 29-30 November, where the company, its customers, and technology and solution partners, looked into the future of AIoT and explored paths to shared success.
Read more...
---
A comprehensive video solution for retail
LD Africa Retail (Industry) CCTV, Surveillance & Remote Monitoring Products
Retail Intellect is a comprehensive, flexible solution for retailers that matches technologies to ensure point-of-sale safety and security with video analytics.
Read more...
---