printer friendly version
Ifsec 2008
July 2008
News & Events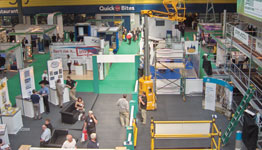 Over the 35 years that Ifsec has been going, it has come to be known as the world's largest annual security event and 'the number one place for the security industry to do business'.
This year the exhibition was held on 12 to 15 May, again at the National Exhibition Centre in Birmingham, UK, and boasted over 800 exhibitors, eight product areas, three days of topical conference and seminar content and various networking opportunities.
RFID and smartcards were new additions to the themed product areas this year, the other seven being counter terror; access control and security solutions; CCTV village; IP and networks; security guarding and support services; intruder alarms and physical security; and fire solutions.
Also part of Ifsec, but running in separate halls, were the Facilities Show and the Safety and Health Show.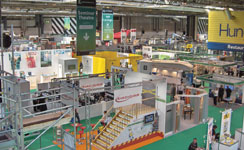 IP, the new H.264 video compression standard (see Hi-Tech, May 2008) and integrated solutions were the hot topics this year, reinforcing the fact that these are the trends to follow; and that they are no longer just pie in the sky - they are here and being used extensively and successfully.
The IP Innovation Centre was presented for the first time this year, as part of the popular IP and Networks product area, and showcased products from the likes of Panasonic, Cathexis, Barco, Honeywell and Lenel. The area featured a specially commissioned installation of systems, demonstrating how they can be networked/integrated to offer operational benefits, and also showing the technical possibilities of IP. The area provided hands-on opportunities for visitors, but was the focal point for a number of interactive seminars focusing on the themes of integration, controllability and reporting structures.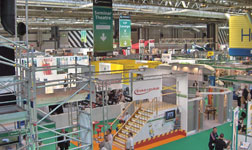 The Ifsec Conference 2008 featured a high-level three-day conference programme and Errol Peace and Terry Scallan of the South African Institute of Security presented at one of the sessions - Optimising Venue Security, which was chaired by Chris Patzelt, the general secretary of the Football Safety Officers Association. Peace and Scallan discussed security training preparation for the 2010 FIFA World Cup in South Africa, including the security situation in SA and planning for 2010; the role of the South African Police Service and the South African Private Security Industry; stadium and fan park security training of events security officers; and implementing effective contingency planning.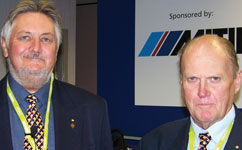 Errol Peace and Terry Scallan
Once again there were lots of South African visitors to the exhibition. Roy Alves, country manager of Axis Communications had this to say: "This was my first visit to Ifsec, I went with the aim to use some of the show information to replicate at Securex, and also to get a better understanding of where the market is moving and what the market trends are. Of particular interest to me were network IP cameras, H.264 video compression, Megapixel cameras, hybrid DVRs that can take a standard analogue video stream or a IP Video stream, number plate recognition, video analytics. I saw many new companies that are producing network video recorders.
"What impressed me is that the number of IP camera manufacturers has increased exponentially, and some of the first network camera manufacturers designing products to make installation easier for installers.

"One of the major trends was network cameras, I met many people from Europe that have embraced IP video a lot quicker than we have in South Africa and I also felt that the UK was also quite slow to adopt the technology, we seem to be on a similar timeframe to the UK, but lag behind the rest of Europe.
"The show was brilliant, there was a lot to see."
Jaco van der Merwe of Protoclea Advanced Image Engineering was also a first-time visitor. "I went there to source cameras, scout for new technology and establish partnerships with other companies. Of particular interest to me were video analytics, LPR cameras, IR illumination, IP cameras and integration platforms. I saw a 16Mpix IP camera and some high-res 360 dome cameras that were rather good.
"Trends that struck me were H.264 IP camera technology and better video analytics.
"It was a big show with many companies. There was a lot of repetition between the stands, and sometimes it was difficult to find the stands, maybe just because there were so many, but overall a pretty good show!"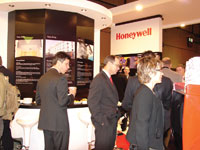 Theo Vermaak of Sirius Risk Management last visited Ifsec in 1998. "I went this year to keep myself abreast of latest security technology. What struck me were the wireless CCTV and communication technologies as well as thermal CCTV technology, specifically the progress in research and developments that have been made in these technologies. I was impressed by the electronics in general, as well as support organisations to electronic manufacturing companies in achieving optimum security efficiency.
"The networking with other companies similar to your own was found to be great, but a two day visit will suffice."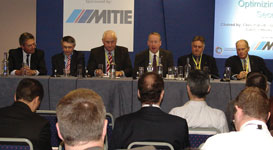 "This was my first trip to Ifsec," says Mario Peens of Goldfields. "Apart from getting an update on new technology available and the overall development in this rapidly changing industry - the application of technical security - one of the main objectives of my visit was to benchmark our current recording system and its 'virtual matrix' capabilities against other products on offer.
"Ifsec is the ideal environment to benchmark products. We literally walked from one supplier to the next to compare CCTV operator interfaces and recording systems as suppliers demonstrated their products to us. Although most of the suppliers are represented in South Africa to some extent, it is a time-consuming exercise to travel from one company to the other to view the systems and to obtain information. With Ifsec, all of them are literally under one roof. Also, you have four days dedicated to this task only without interruptions of a day at the office.
"Looking at the major trends, I would say that video analytics was definitely well promoted by many of the main CCTV operating platform suppliers. I was particularly glad to see this, as it is often the case that literally hundreds of cameras are installed, but we do not always define what the exact purpose is of having those cameras there. Through video analytics, the movement detected by cameras are further refined before registering an alarm to the operator. This is definitely something I will keep an eye on for specific applications.
"Overall, I would say the show was impressive! The only problem I have with something like Ifsec is that some of the suppliers do not always have dedicated support for their product in South Africa."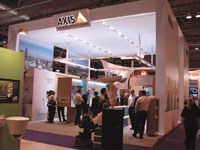 Peter Kometsi, superintendent of Asset Protection at Southdeep, also part of Goldfields, wraps up the local views. "This was my very first trip, let alone the invitation for Ifsec, but my first flight experience ever. Considering my age and taking into account the fact that I am working towards my retirement, it was fantastic indeed. I was hoping to meet people with lots of experiences when it comes to security and I achieved just that. To start with I was very impressed when I landed at Heathrow international airport, realising that once you land in the UK you are put under security surveillance for your entire movements in the country and this means, from a security point of view, that nobody can be exposed to any criminal activities without being detected and nothing disappearing into the mist. As a novice to this exhibition I am not able to make comparisons on major trends, but I think everything was based on the improved security technology worldwide, and this was perfect."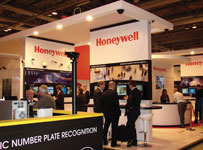 The winners of the Ifsec Security Industry Awards were as follows:
Access Control Product of the Year: iPAC - Stanley Security Products
CCTV Product of the Year: BT Body Worn Video - BT Redcare
Communication Product of the Year: Halo Lifecell - Halo Personal Protection Systems
Intruder Alarm Product of the Year: Professional Series Detectors with Anti-Mask - Bosch Security Systems
Physical Security Product of the Year: iLoq S10 Locking System - iLoq
Security Project or Installation of the Year: St Pancras International IP CCTV Network - Controlware Communications Systems
Guarding Service Delivery to Customer: Land Securities Trillium & G4S Security Services (UK)
Ifsec 2009 will be held next year between 11 and 14 May and will move to halls 3a, 4 and 5 at the NEC Birmingham, UK.
Further reading:
Helping South African university students and staff to stay safe
News & Events
Buzzer is a free mobile app that allows users to quickly and easily report incidents of crime, violence, or harassment to campus security and other relevant authorities.
Read more...
---
Tech developments lead hologram growth in 2024
News & Events Security Services & Risk Management
Micro-lenses, micro-mirrors and plasmonics are among the rapidly-emerging optical devices that have evolved on the back of holographic and diffractive technologies, and are seen as part of the natural evolution of optical science by R&D teams.
Read more...
---
Trellix detects collaboration by cybercriminals and nation states
News & Events Information Security
Trellix has released The CyberThreat Report: November 2023 from its Advanced Research Centre, highlighting new programming languages in malware development, adoption of malicious GenAI, and acceleration of geopolitical threat activity.
Read more...
---
People are craving connection
News & Events
As 2023 nears its close, global security manufacturer Gallagher Security is sharing key observations from some of the year's biggest industry events, chief among them the rising importance of community building these events facilitate.
Read more...
---
ePSiRA online system
PSiRA (Private Security Ind. Regulatory Authority) News & Events
[Sponsored] As part of the digitisation of the security industry, the Private Security Industry Regulatory Authority (PSiRA) introduced the ePSiRA online system, which allows clients to transact online.
Read more...
---
New generation of cyber-focused controllers
Gallagher News & Events Access Control & Identity Management Products & Solutions
The C7000 gives users an opportunity to leverage their hardware and firmware to build a platform designed to catapult their organisation into the future, with cybersecurity baked in from inception.
Read more...
---
New T&A terminal features revolutionary AI technology
Suprema News & Events Access Control & Identity Management AI & Data Analytics
Suprema has launched BioStation 2a, the world's first deep learning-based fingerprint recognition solution, providing powerful access control features and an improved ability to extract templates from low-quality fingerprints.
Read more...
---
South African Cyber Risk Survey 2023
News & Events
Aon South Africa has released its 2023 Cyber Risk Survey for South Africa, providing insights on current trends in cyber risk governance practices being deployed by South African companies in various market segments.
Read more...
---
Africa Online Safety Fund announces grant winners
News & Events Information Security
The Africa Online Safety Fund (AOSF) has announced the winners of this year's grants; among them are five organisations operating in South Africa to educate people about online risks.
Read more...
---
From the editor's desk: Convergence is real
Technews Publishing News & Events
      SMART Security Solutions has been talking about convergence for a long time; in other words, the intersection and even integration between the physical and information security worlds. Before writing ...
Read more...
---