printer friendly version
Power down, crime up
May 2008
Residential Estate (Industry)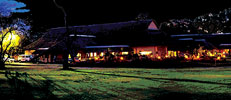 Safety-conscious estate residents made vulnerable by load shedding
Recent months have seen South Africa's electricity supply stretched to its absolute limit - with the resulting blackouts and load shedding leaving residential property and estates across the country vulnerable to crime.
Responsible security companies have been issuing warnings to their residential customers to alert them to their increased exposure to robbery and theft during load shedding times.
Police statistics released late last year stated that house and business robbery were on the rise, while other forms of crime had decreased slightly. This worrying trend is unlikely to get better in the near future with the current electricity crisis set to continue for several years to come.
Rudi Krüger, information security officer at i to i technologies, says that homeowners and the estates sector in general will need to review their security systems and power supply options if they want to secure their properties during these high-risk periods.
"The last decade has seen homeowners across the country increasing their property security on a massive scale as the fear of crime in South Africa continues to worsen," says Krüger. "In fact, more and more people are choosing to move into gated communities or residential estates to escape the crime wave."
"However, many take for granted that their security systems will continue to work and protect them even when there is a blackout. Many have had a rude awakening in recent times when realising just how vulnerable they are without power.
"The fact remains: CCTV surveillance, access control, fire management equipment, and electric fencing - all the elements of a modern residential security setup - depend on power to function. The only way to keep these systems running and protect yourself and your property during a blackout is to have an independent power supply," explains Krüger.
While electric fences and alarm systems often have their own independent batteries, Krüger warns that continuous load-shedding can substantially decrease the lifespan of these batteries and that homeowners should not be lulled into a false sense of security.
"With all these power cuts, people need to ensure that regular maintenance checks on batteries are in place, or if they want to be extra vigilant, a back-up generator should be installed," says Krüger.
"Homeowners and estate security personnel must ensure that all access gates and doors are securely locked during blackouts. Criminals are by nature opportunistic and a dark, powerless estate is the perfect target for them. People also need to be careful when getting into or out of their cars - an unlit street or driveway is the perfect hiding place for a criminal."
Krüger adds that people can often forget that fire management systems can also be affected by load shedding and this poses a threat to the personal safety of residents.
"The increased use of candles and gas during these times is in itself a hazard and the fact that fire control systems may not be working is indeed a cause for concern.
"Estate management teams need to ensure that they have a large and reliable independent power supply in place so that they can continue to make their residents feel safe and secure in their homes," explains Krüger.
"We have already witnessed a huge increase in requests for UPS batteries and generators with our security installations," he adds.
"We encourage our clients to invest in this area as we want to ensure that our security solutions remain reliable and functioning at all times. We are currently trying to create awareness amongst our customers around the increased risk of criminal activities during blackouts," says Krüger.
Estates under the security spotlight
Estate living is a global trend that is very popular in South Africa because of a variety of residential, golf and leisure estates that have been developed over the past few years. People of all ages tend to move to estates because of the added security they feel comes with it - and with the growing crime rate in the country security is a necessity.
Unfortunately, there are still too many cases of incidents occurring in estate developments according to Ken Williams, the regional sales manager of i to i technologies for the estates sector.
"People think that living in an estate protects them from becoming victims of driveway robberies or home invasions but statistics show this type of crime still happens regularly within security estates and even complexes. People in security estates seem to be less cautious when approaching their homes than those on the outside because of the sometimes-false promises of security by Home Owners Associations (HOAs).
"Many estates, especially golf estates or estates bordering golf courses or nature areas have even more problems controlling entry due to the largely unprotected, or inadequately protected, fences bordering these golf courses and nature areas."
Developers and HOAs need to be extra careful when implementing their security systems so that they can charge owners a justified levy price right from the moment they start to occupy their homes.
"It is very difficult for risk managers like ourselves to make any kind of difference to an already risquéé security system. If we are called in at a very late stage to upgrade security, it can cost people thousands of rands extra because we would have to start from scratch," says Williams.
"The best way to alleviate such expenses at such a late stage is for developers and home owners to realise their past mistakes and get consultants in to advise on which companies to use for security right at the start," he adds.
He also says that the only way to ensure a decrease in incidents is to manage high-tech security systems smarter and that means integrating all security systems into one.
"Access control, CCTV camera and monitoring systems, taut wire fencing and even guarding are just a few of the systems that can be managed by one service provider, and this will ensure much better management and streamlined processes," says Williams.
This is also something Ian Downie, i to i's account and mining expert feels very strongly about.
"The number of residential estates opting for an integrated solution from a single service provider is constantly increasing as more people realise that buying multiple solutions from multiple suppliers is not the optimal way to go.
"Retaining a single company responsible for everything means there is no way to pass the buck or divert blame if something goes wrong, which means the service provider will go the extra mile to make sure its implementation and operational staff are well trained and that its systems are of the highest quality. And in the end this means a safer estate."
When the promise of safety is not kept, it can be quite disconcerting to people, but everyone in the country needs to be aware that as security systems improve and become superior, criminals become sharper too.
"All we can do is work smarter and deliver the best strategic systems we can, have hardworking, trained people to monitor sites and always be vigilant," concludes Williams.
Further reading:
Efficient security monitoring and control
Residential Estate Security Handbook 2020 , Residential Estate (Industry)
PowerManage is a cloud-based virtual control room tool for residential estates to self-monitor their security solutions.
Read more...
---
Directory listings
Residential Estate Security Handbook 2020 , Residential Estate (Industry)
Read more...
---
Visitor management for estates
Access & Identity Management Handbook 2020, Powell Tronics , Residential Estate (Industry), Access Control & Identity Management
Residential estates and business parks around South Africa have installed access control systems that aim to streamline access for both pedestrians and vehicular traffic.
Read more...
---
Residential Estate Security Conference 2019
October 2019, Technews Publishing , Editor's Choice, Residential Estate (Industry), Conferences & Events
Hi-Tech Security Solutions hosted the Residential Estate Security Conference in August, focusing on the people, technology and processes involved in an effective security solution for estates.
Read more...
---
Frictionless access with a wave
October 2019, IDEMIA , Access Control & Identity Management, Residential Estate (Industry)
IDEMIA was the Platinum Sponsor for the Residential Estate Security Conference 2019 and set up its MorphoWave Compact frictionless fingerprint biometric scanner at the entrance to the conference.
Read more...
---
Streamlined access and reporting
October 2019, Comb Communications , Access Control & Identity Management, Residential Estate (Industry)
The main focus of the Comb stand was its practical demonstration of the MK II Lite intercom system with third-party integrated products.
Read more...
---
A committed service provider
October 2019, Elf Rentals - Electronic Security Solutions , Perimeter Security, Alarms & Intruder Detection, Residential Estate (Industry)
The theme Elf promoted through its sponsorship was that it offers clients its own financial commitment and willingness to accept the risk of equipment failure.
Read more...
---
Thermal cameras with artificial intelligence
October 2019, Dahua Technology South Africa , Perimeter Security, Alarms & Intruder Detection, CCTV, Surveillance & Remote Monitoring, Residential Estate (Industry)
Dahua Technology showcased solutions that are important to residential estates, namely perimeter protection.
Read more...
---
Customised and integrated solutions
October 2019, Suprema , Access Control & Identity Management, Residential Estate (Industry)
iVisit offers both high-end and low-end residential complexes a cost-effective visitor management solution that is fully integrated into Suprema's offerings.
Read more...
---
Securing estate perimeters
October 2019, Nemtek Electric Fencing Products , Perimeter Security, Alarms & Intruder Detection, Residential Estate (Industry)
Nemtek has a range of products designed to secure the perimeters of estates, however its display at the conference focused on its Network Energizer and its Dual-Action Tension Sensor.
Read more...
---