printer friendly version
Crime in South Africa
May 2008
News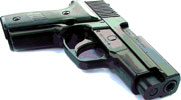 The first in a three-part series of articles based on reports from CGF Research Institute.
Since the demise of the apartheid system in South Africa, the country has made enormous progress to align its key social institutions with Constitutional laws. Among others, the country has; (i) elected a truly democratic government, (ii) installed a representative civilian policing system and (iii) reformed the judicial and penal systems in South Africa. The task to overhaul the imbalances of the past is a major task and one that will still take time, commitment and faith in the nation. Through the implementation of the unique Integrated Justice System (IJS), there is evidence of an improving situation with regard to the country's crime-fighting efforts.
Notwithstanding this progress, the issue of crime is probably one of the most spoken-about topics among business and social circles in South Africa.
In this report, CGF provides an overview of the various nuances and implications of crime, covering the manner in which government, business and society are addressing this scourge and offering a perspective on the problem of crime. "Over the next 10 years, global attention will focus on how we have managed to reinvent our Integrated Justice System to win the war on crime. The global consequences of these changes will be considerable and will give further impetus to improvements in both local and international perceptions"* of South Africa.
*Quotation: The Story of Our Future - South Africa 2014.
Socio-economic factors are largely to blame for the high levels of crime in South Africa. Both the government and all sectors of civil society at large can and should assist in the drive to prevent and combat crime.
The National Anti-Corruption Forum (NACF), driven by the Department of Public Service and Administration (DPSA) concluded the summit in 2005 with draft resolutions as the national prevention strategy to fight crime and corruption. Significantly, six of these pivot on corporate governance values:
Resolutions
(1) "To promote leadership in all sectors of society that is committed to the creation of a culture of integrity and to restore confidence in the fight against corruption".
(2) "To foster a greater culture of transparency and accountability".
(3) "To encourage whistle-blowing and reporting in all sectors, and strengthen measures to protect all persons from victimisation where they expose corrupt and unethical practices".
(4) "Ethics training must form a critical part of the ethics and awareness programme of all sectors, including incorporation in the school curriculum".
(5) "Values and principles of codes of conduct of the various sectors must be promoted through a defined orientation programme".
(6) "To conduct a joint research programme to audit the state of professional ethics in each sector".
There are various examples of legislation that could be used as the basis to formulate crime prevention policies.
* Besides government, organisations also have a duty to assist in this task by formulating and implementing a crime prevention and detection policy. This duty is re-iterated in the **King II Report on Corporate Governance which recommends that companies implement proper risk-management procedures and sound crime-prevention policies.
* A crime-prevention policy refers to certain minimum crime prevention measures formulated in a document that should be entrenched in the daily business activities of an organisation, including prevention, detection, investigation, reporting and prosecution of crime.
* here are various examples of national legislation aimed at preventing and deterring crime, that may assist organisations with the task of formulating various crime prevention and detection policies, such as:
- Prevention and Combating of Corrupt Activities Act, No.12 of 2004.
- Promotion of Administrative Justice Act, No.3 of 2000.
- Protected Disclosures Act, No.26 of 2000.
- Public Finance Management Act, No.1 of 1999.
- Financial Intelligence Centre Act, No.38 of 2001.
- Prevention of Organised Crime Act, No. 121 of 1998.
**in 2002/03, 20 new pieces of legislation were introduced in SA
Bringing crime in South Africa under control, including additional preventative actions, has obvious benefits for our country.
By providing a safe, stable, peaceful, democratic and prosperous South African environment, the economic health of our country can prosper, which in turn will alleviate many of the devastating impacts caused through crime and its associated activities. Through clarity and direction, our nation will unite with greater focus with patriotism, using our collective resources for optimal use.
Through good governance, we will be able to protect and maintain the integrity of the state, both internally and externally. There must be a clearly defined strategy, supported by solid policies and well-defined boundaries for all stakeholders to understand their functions and responsibilities.
Threats (political, economical, societal and environmental) against the state, the people, or the individual will be contained and managed appropriately.
Crime and violence, including the threat of anarchy will be contained and, finally there will be more prosperity and equality for all.
A few questions must be raised to determine whether the company and its stakeholders are free from crime-related tendencies.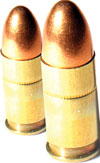 Quick test: crime, corruption and fraud
(1) Does the company have the following Corporate Governance policies in place: Honesty Policy, Workplace Ethic Policy, Whistle-blowing Policy and Intimidation Policy? Are they aligned with international best practices?
(2) How are these policies communicated: frequency, implementation and enforcement?
(3) Is there clear evidence of executive management support of these policies?
(4) Is the behaviour of executive management and shareholders congruent with the policies and all the principles contained within them?
(5) Do the external stakeholders of the company know and understand the importance of these policies to the company?
(6) How do these policies affect the external stakeholders, particularly those in the company's supply chain, if/when the policy/ies are violated?
(7) What mechanisms (internally and externally) are in place to report crime or suspected wrongdoing and / or foul play? ('hotlines' and 'helplines')
(8) What protection mechanisms are afforded to employees and stakeholders when blowing the whistle on crime?
(9) Do the company stakeholders understand the consequences they face when transgressing the companies' policies?
(10) Are stakeholders informed of the legal consequences, criminal procedures and sanctions if convicted of white-collar and pink-collar crime as per the various Acts?
(11) How are employees and suppliers screened prior to being appointed within the company? Are there regular checks against backgrounds and credit assessments/bad debt etc?
(12) What training is provided to deal with crime? Is the training once-off or done regularly?
(13) What preventative measures are taken to combat crime? Are there effective incentives that reward good behaviour and exceptional integrity?
(14) Does the company have an idea of what profile type would most likely be its offender for crime related activities, internally and externally?
(15) How does the company deal with explaining the ambit of crime, specifically covering the differences of robbery, theft, corruption, extortion, intimidation, forgery and utterance, money laundering, insider trading (dealing), market manipulation, impersonation and identity theft, kite-flying, etc?
(16) What mechanisms are in place for employees who have personal financial pressure and/or any other personal burden?
(17) How is the employee's personal workspace and conditions protected against their possible exploitation for personal gain? Are there adequate controlling measures to prevent crime or dishonesty?
(18) Does the company regularly assess the employee's remuneration package and promotional opportunities to ensure it is aligned with market practices, thereby preventing unnecessary disgruntled employees?
(19) Does the company have a coaching and mentoring policy, cross-pollinating employees between different departments and seniority levels?
For more information contact CGF Research Institute, +27 (0)11 476 8264, [email protected], www.cgf.co.za
Further reading:
Johnny Aucamp joins iPulse exco
News
Johnny Aucamp has joined iPulse Systems as its chief sales officer (CSO), adding a massive boost to the executive team.
Read more...
---
From the editor's desk: Security and resilience
Technews Publishing News
It's often said that South Africans are a resilient bunch, and history has proven this correct. When it comes to security, both cyber and physical, resilience is key to an effective defensive plan. ...
Read more...
---
Hikvision aims for solutions
Technews Publishing Hikvision South Africa Editor's Choice CCTV, Surveillance & Remote Monitoring News Integrated Solutions Conferences & Events
Hikvision recently held a roadshow titled Industry X, where the company highlighted its latest products and solutions, supported by partners and distributors.
Read more...
---
Olarm launches PRO 4G communicator
Olarm News Perimeter Security, Alarms & Intruder Detection Products
Olarm has announced an additional 4G/LTE version of its Olarm PRO smart communicator. It is aimed at areas suffering from poor connectivity by providing support for 4G, 2G and Wi-Fi networks.
Read more...
---
ADI Expo returns to South Africa
Technews Publishing ADI Global Distribution News
September saw the return of the ADI Expo to South Africa. The Johannesburg event was held at the Focus Rooms and the Durban event, two days later, at the Southern Sun Elangeni & Maharani.
Read more...
---
Technoswitch Awards dinner for 2022
Technews Publishing News Fire & Safety
Technoswitch hosted its fifth awards dinner at Montecasino in September, where customers and suppliers celebrated a year of success.
Read more...
---
Suprema joins FiRa Consortium
Suprema News Access Control & Identity Management
Suprema recently became a member of the FiRa Consortium, a consultative body that establishes standards for ultra-wideband (UWB) technology, the next generation of wireless communication.
Read more...
---
Reliable, low-maintenance video appliances
Technews Publishing Editor's Choice CCTV, Surveillance & Remote Monitoring News IT infrastructure Products
Symetrix, part of the Agera Group, has added the AES range of video recording servers, storage appliances and workstations to its portfolio.
Read more...
---
ZYTEQ Fire Engineering Summit 2022
ZYTEQ Fire Fire & Safety News
Cape Town-based ZYTEQ Fire hosted its inaugural Engineering Summit at the Commodore Hotel in Cape Town and the Leonardo Hotel in Sandton, Johannesburg.
Read more...
---
Nomad launches early adopter programme
Editor's Choice News Integrated Solutions Smart Home Automation
Participants in Nomad's Early Adopter Programme will receive 10% of their volume order to facilitate testing before the commercial launch later this year.
Read more...
---