printer friendly version
Remote CCTV monitoring: has it come of age?
February 2008
Surveillance

In 2005 I noted in an article on key future trends in CCTV that 'remote monitoring' or 'remote verification' was going to become increasingly prominent in the industry, and in 2006 wrote an article on how the profile of remote monitoring had risen in the industry.
As 2008 commences, has remote CCTV surveillance come of age, or is it still finding its feet and trying to consolidate itself in the industry? Like any technology, it is advancing at different rates in different places and some people are taking more opportunity of pushing the envelope further than others.
There are sites now, however, which are increasing not just the capabilities of remote CCTV monitoring, but are combining it with other remote services to add value added packages that can significantly enhance not just the use of CCTV, but also the scope of its application across different industries and business functions.
Transmission infrastructure has always been the factor responsible for holding remote surveillance back. The number and types of transmission technologies has increased substantially over the last few years with the increase in ADSL capabilities, cellular system advances such as 3G, satellite and increasing wireless options. Together with this has been the advance of IP-based security systems, paired with IT network capabilities, to provide greater reach, accessibility, support and data management. These developments now offer new levels of flexibility and options. The remote software packages have always endeavoured to optimise what they can do with limited connectivity, with the result that as transmission has improved, more opportunity to take advantage of increased bandwidth has quickly become available.
This in no way means that the remote transmission capabilities are where they should be. The industry is still characterised by restricted frame rates, limited simultaneous use of multiple cameras due to bandwidth limits, and data compression that often makes recognition of people or scenes less than satisfactory. It is also still best positioned as a reactive surveillance tool rather than picking up events before they happen, due to the need to manage bandwidth demand and operator numbers. In the event of a full scale emergency, where large numbers of cameras and communication processes need to be used, there is still a danger that overload will reduce the camera capabilities to dangerous levels. However, remote monitoring has it better than ever before, and even local CCTV systems may suffer from similar transmission limitations and issues.
A major area of progress has been the progression of remote surveillance facilities to actively influence the environment that they are viewing. A frustration with early remote monitoring systems was that you may observe something happening and call for assistance, but the reaction team may take an extended time to arrive by which time it is too late to do anything except secure the crime scene.
Being able to communicate via voice to the remote site was a feature introduced relatively early in the development of remote systems. This has allowed remote control rooms to warn people off a site, but having an immediate physical reaction was not an option. Increasingly, however, there are capabilities being integrated into remote monitoring centres that allow operators to not only observe, but also respond actively to stop a crime from happening or getting worse. For example, the remote release of pepper gas to prevent theft by getting criminals to leave the building, or the use of 'smokecloak' type facilities to visually impair movement are now immediate response options. While physical response backup by police or vehicle units is still important, immediate reaction protects not only the property, but also the guards and response personnel who do not have to shoulder all the response threat themselves. This kind of move from purely monitoring to a direct protection facility on site has a major effect in deterring crime, comments Darren Nathan of Video Alarm Monitoring SA. The benefits and success of the service the company provides through close monitoring and immediate reaction for clients have resulted in the company being awarded the control room of the year award by CMT, local provider of the widely used Adpro product, and they feature strongly on the Xtralis website customer success stories.
Integration
There has also been an increasing integration of remote monitoring with access control and building management. This allows monitoring of after-hours access by people, only allowing opening of doors under certain conditions or authorised access, and remote escorts late at night. This kind of control even allows the ability to lock down a site under certain conditions including a major threat. Building management integration allows monitoring of anything from lighting, power and backup generator facilities, fire inputs, and even the surveillance systems themselves. For instance, remote monitoring can conduct system checks and verify equipment functioning after hours, so full utilisation is assured during standard working time. Darren Nathan points out that monitoring of temperature and airconditioning among other building management functions can be a crucial function performed remotely for sites such as IT operations where temperature is a major issue in server or equipment rooms. Using CCTV surveillance in response to problems, the causes can possibly be identified and rectified without the manager having to get up in the middle of the night.
Having the remote surveillance technology is only one part of successful implementation. If one is going to be paying for a remote monitoring service, one needs to be assured that the quality of monitoring and response is suitable. The nature of the control room and the work stations, as well as how sites are monitored is going to be an immediate criterion. A badly organised control room with poorly designed workstations and overloaded operators is immediately going to restrict the level of delivery.
Having the right response policies and procedures in place is also a critical issue, and something the client should be working closely with the remote monitoring provider on. Remote operators need to know what conditions should result in what actions, and who to contact to deal with these as soon as possible.
The quality of communication and incident handling is also critical to success in both the response to incidents as well as relationships with the clients. Training in detection of incidents and an awareness of when there are likely issues is critical, with operators having to make quick judgements about situations that they are viewing and having to make informed decisions. The ability of staff to analyse situations and engage in problem solving to rectify issues is also important and points to the need for carefully selected, trained, qualified and well paid personnel.
Remote monitoring will continually expand its market share and roles in the years ahead. It has a broad market appeal from private residences to specialised commercial operations. This is not only from a crime fighting point of view, but also from a building and business process perspective. Increasingly, remote monitoring is likely to incorporate a number of data, communication, and video functions. The extent to which it can manage this dataflow and integration, the infrastructure support in the data transmission arena, and the capacity to manage the service delivery and human factors will determine continued success in the next few years.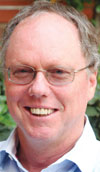 Dr Craig Donald is a human factors specialist in security and CCTV.
He is a director of Leaderware, which provides instruments for the selection of CCTV operators, X-ray screeners and other security personnel in major operations around the world. He also runs CCTV Surveillance Skills and Body Language, and Advanced Surveillance Body Language courses for CCTV operators, supervisors and managers internationally, and consults on CCTV management. He can be contacted on +27 (0)11 787 7811 or craig.donald@leaderware.com
Credit(s)
Further reading:
Pentagon appointed as Milestone distributor
Elvey Security Technologies News & Events Surveillance
Milestone Systems appointed Pentagon Distribution (an Elvey Group company within the Hudaco Group of Companies) as a distributor. XProtect's open architecture means no lock-in and the ability to customise the connected video solution that will accomplish the job.
Read more...
---
Hik-Connect for Teams released
Hikvision South Africa Products & Solutions Surveillance
Hikvision has released an update for its security management platform; Hik-Connect for Teams not only meets the specific needs of individual users, but also caters to various medium-sized businesses (SMBs) and multi-site management scenarios.
Read more...
---
The human factor side of video management systems
Leaderware Editor's Choice Surveillance Risk Management & Resilience
A video management system (VMS) is central to, and the most vital element to any control room operation using CCTV as part of its service delivery, however, all too often, it is seen as a technical solution rather than an operational solution.
Read more...
---
A simple system for complex protection
Surveillance AI & Data Analytics IoT & Automation
Reconeyez is a company that provides autonomous wireless visual verification systems with built-in artificial intelligence. Running on batteries, each device includes communication capabilities, creating a mesh network between the various devices, linking them to the control room.
Read more...
---
Revolutionise your security with integrated solutions
Secutel Technologies Products & Solutions Surveillance
By merging the capabilities of SecuVue and Secutraq, Secutel has forged a robust system empowering users to fine-tune analytics and harness facial recognition, pose detection, and XFS, among other features.
Read more...
---
Safer roads to a sustainable future
Dahua Technology South Africa Surveillance
With the ever-increasing number of vehicles on the road, it is imperative to constantly improve the quality of transportation monitoring and traffic management in urban and rural areas.
Read more...
---
From damage management to false alarm prevention
Dallmeier Electronic Southern Africa Transport (Industry) Surveillance Logistics (Industry)
Video surveillance is undergoing an exciting evolution; today's IP-based solutions can be fully integrated into digital systems. With the increasing integration of artificial intelligence (AI); logistics, in particular, can make processes more transparent and exploit previously untapped potential.
Read more...
---
Marshall Security partners with Blacklight to introduce Reconeyez to KZN
News & Events Surveillance Power Management
Marshal Security has joined forces with Blacklight Group to launch Reconeyez, a cutting-edge battery-powered surveillance platform with mesh network capability, in the KwaZulu-Natal market.
Read more...
---
Professional mobile video management in your pocket
Dallmeier Electronic Southern Africa Surveillance
With the SeMSy Mobile Client for its Domera and Panomera cameras, Dallmeier is now launching a solution that combines the functional and security requirements of professional organisations with the user-friendliness and simplicity of consumer apps.
Read more...
---
Leveraging AI to boost security in SA
AI & Data Analytics Surveillance
By shifting data analysis and processing to the edge of a company's network, decision-makers can ensure their remote offices can access real-time computing across multiple locations, supporting informed business decisions.
Read more...
---