printer friendly version
New and improved access control for Zimbali Estate
May 2007
Residential Estate (Industry)

The initial access control system installed at Zimbali Estate was the old Link Scan system designed and manufactured by Impro Technologies.
Unfortunately the Link Scan system that had been installed had not catered for or expected the growth that was to take place at Zimbali and would therefore not have supported the eventual development that took place.
The Link Scan system needed to be upgraded to work over a very large area with control points linked together on a fibre-optic reticulation. This was necessary to ensure the stability of the communication system and reduce the possibility of lightning and surge damage to the equipment. Rob Anderson & Associates were asked to provide an upgraded, integrated security solution to provide a secure environment for the high profile residents living at Zimbali, one of the premier residential developments of South Africa.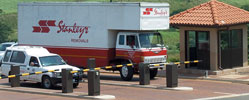 Designer access control
A decision was taken to install an access control system that could be tailored to fit specific needs with the ability to expand where required. The reason an advanced access control system was chosen was to ensure that a high level of access security was able to be maintained at all times, with adequate reporting and audit trail information available for the security management. Resident, visitor and contractor vehicle movements had to be monitored at all times. Staff working for contracting companies would only be permitted access to the site via turnstiles monitored by security personnel. It was also considered necessary that an access control system would be able to integrate with other parts of the security system such as the CCTV system, providing additional information to the management when undertaking audits.
The biggest issue facing Rob Anderson & Associates on this project was that there was an existing access control system in place which had not only become obsolete but would not be able to support the number of users and number of access points planned for the expanded estate.
The challenge was to implement a solution incorporating access control that would take the Zimbali development into the future as well as arrange for a change-over from the existing to the new system, maintaining security and proper access control during this period.
Planning ahead
A large amount of planning went into ensuring as seamless a change-over from the old equipment to the new as possible. This entailed a large amount of time spent cleaning up the old database, removing redundant users and converting the database for the new equipment. This also required the editing of access rights for all existing access tags. The final solution decided upon was Impro Technologies' IXP400 access control system. The fact that there was a previous Impro Technologies system on site would make migration to the new system far easier. The equipment was chosen on the basis that the system was fully expandable to well beyond the number of access points and users required that could be expected on the system. It was anticipated that the system would peak at between 30 000 and 35 000 tag-holders when fully developed and the number of access devices on site would be 140. The solution also required that the software for the access control system be integrated into the CCTV system so that there was a link between the access activities and the camera images thereby enabling recording of events.
At the end of the change-over from the old system to the new, it was generally found that in future it would be beneficial to have all the equipment built up and tested as well as commissioned in a workshop environment, as a complete proof of concept. Through this exercise a significant amount of time spent on site would have been saved and the change-over would have been more efficient. The largest unforeseen gap in the transition was the high level of IT experience required to implement a project of this size.
While the installation, quality of installation and progress could be easily monitored and attended to, as always the software and IT part of the project was the most difficult to manage. It was therefore felt that on future projects a more specialist IT individual or company should be employed to set up and manage the software portion of the project.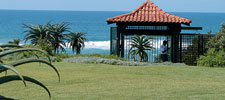 The benefits
With the new system in place, the client benefited immediately. A solid base had now been created for the proposed expansion. This also meant that the client could start the new project with the entire site operating on the same access control system. The IXP400 system would provide a long period in which the product could be used and the hardware would last for many years before becoming obsolete. The project also entailed the successful setting up and implementation of an access control and CCTV integration that allowed for a seamless search for people with visual indication of who was attempting access for audit purposes.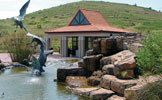 In summary, the project started with the intention to replace the existing system that had become obsolete and resulted in an extensive access control system being implemented. Impro Technologies' IXP400 system currently operates in excess of 35 000 access cards and 140 access devices. The access control system at Zimbali is now being used on a daily basis for both residents and contractors and has been a successful solution to what could have been a very intricate and lengthy transition from the old to the new.
For more information contact Alistair McPhail, Impro Technologies, +27 (0)31 700 1087, alastairm@impro.net, www.impro.net
Credit(s)
Further reading:
Six steps to heightened security in education facilities
Issue 2 2020, Impro Technologies , Education (Industry)
While educational institutions remain one of the safest places for students to be, increased global trends in crime are creating a contrary opinion for parents and students.
Read more...
---
Giles Calenborne takes the helm at Impro Technologies
Issue 1 2020, Impro Technologies , News
Impro Technologies has welcomed a new managing director, Giles Calenborne, to the fold with the goal of unlocking the existing networks and building new opportunities.
Read more...
---
Visitor management for estates
Access & Identity Management Handbook 2020, Powell Tronics , Residential Estate (Industry), Access Control & Identity Management
Residential estates and business parks around South Africa have installed access control systems that aim to streamline access for both pedestrians and vehicular traffic.
Read more...
---
Residential Estate Security Conference 2019
October 2019, Technews Publishing , Editor's Choice, Residential Estate (Industry), Conferences & Events
Hi-Tech Security Solutions hosted the Residential Estate Security Conference in August, focusing on the people, technology and processes involved in an effective security solution for estates.
Read more...
---
Frictionless access with a wave
October 2019, IDEMIA , Access Control & Identity Management, Residential Estate (Industry)
IDEMIA was the Platinum Sponsor for the Residential Estate Security Conference 2019 and set up its MorphoWave Compact frictionless fingerprint biometric scanner at the entrance to the conference.
Read more...
---
Streamlined access and reporting
October 2019, Comb Communications , Access Control & Identity Management, Residential Estate (Industry)
The main focus of the Comb stand was its practical demonstration of the MK II Lite intercom system with third-party integrated products.
Read more...
---
A committed service provider
October 2019, Elf Rentals - Electronic Security Solutions , Perimeter Security, Alarms & Intruder Detection, Residential Estate (Industry)
The theme Elf promoted through its sponsorship was that it offers clients its own financial commitment and willingness to accept the risk of equipment failure.
Read more...
---
Thermal cameras with artificial intelligence
October 2019, Dahua Technology South Africa , Perimeter Security, Alarms & Intruder Detection, CCTV, Surveillance & Remote Monitoring, Residential Estate (Industry)
Dahua Technology showcased solutions that are important to residential estates, namely perimeter protection.
Read more...
---
Customised and integrated solutions
October 2019, Suprema , Access Control & Identity Management, Residential Estate (Industry)
iVisit offers both high-end and low-end residential complexes a cost-effective visitor management solution that is fully integrated into Suprema's offerings.
Read more...
---
Securing estate perimeters
October 2019, Nemtek Electric Fencing Products , Perimeter Security, Alarms & Intruder Detection, Residential Estate (Industry)
Nemtek has a range of products designed to secure the perimeters of estates, however its display at the conference focused on its Network Energizer and its Dual-Action Tension Sensor.
Read more...
---