printer friendly version
Safe at home
May 2007
Residential Estate (Industry)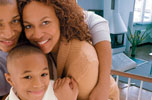 Are South Africa's residential estates as safe as
houses?
Security breaches and attacks on people in their homes are commonplace in South Africa today - so much so that security estate living is becoming increasingly sought-after by those who believe it is the best way of safeguarding themselves, their families and their assets.
But without state-of-the-art security systems, this is not likely to be the case considering how many break-ins occur within the so-called secure boundaries of many security and lifestyle estates. So says Jack Edery, CEO of Elvey Security Technologies. "From burglary and theft to assault, rape, torture and murder, these crimes take place in people's homes - their so-called places of safety - on a daily basis in South Africa," he says. For him, the answer to Joe Citizen's security needs, whether he lives on a golf estate, in a town house or on a standalone property, lies in integrated technology that can provide a complete solution from perimeter to interior.
New technology
Predicting a shift to new communication technology by the country's leading security service providers sooner rather than later, Elvey corporate account manager Michael Brett says TCP/IP and GSM is the way of the future for professional control rooms. "Alarm communication has traditionally been via radio or telephone line," he explains. "However, the Internet has become the backbone of modern communication and today's cutting edge technology brings a number of benefits to the party, not least of all that it is more reliable than the average landline."
Using the standard Internet protocol (TCP/IP) to send information on either internal LAN (local area networks) or WAN (wide area networks), this technology offers numerous benefits, he says. Generally referred to as a TCP/IP Communicator, it is already saving the business sector billions of rands each year as an inexpensive, reliable network for the transmission of information between various locations and their customers. It also provides two-way, 'always-on' communication between control panels and central monitoring station receivers. While phone lines offer no supervision, the new technology has supervised intervals every 90 seconds, so that when something goes wrong or a line is cut, the central monitoring station knows almost immediately. "This provides a far higher level of security than a traditional phone line," he says, adding that the level of supervision meets or exceeds both local and international requirements for burglary and fire security.
Another major benefit to security providers and their control rooms is that the new communication takes place over high-speed networks, which allow for fast, easy and remote management and programming of systems from anywhere in the world, which was often not possible over traditional security phone lines.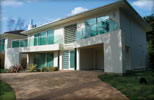 Choice of system
"Protection starts at the perimeters where intruders can be detected long before they can gain access to the home and become a threat to the occupants or their belongings, says Edery. "In South Africa particularly, it has become critical for homeowners, whether they live in standalone houses, on estates or in apartments and townhouses, to detect the presence of housebreakers and intruders before they get inside. This is because there is a very real danger of them falling victim to violent crimes such as rape or murder."
Elvey Bloemfontein sales manager, Rudi Kuhn, has a wealth of experience in the fields of outdoor photoelectric detectors, and perimeter and boundary protection. He says: "It has taken a lot of work in South Africa in the last few years to get systems that can provide all three levels of security up to scratch. Today, people are able to safeguard and monitor their perimeter barriers with state-of-the-art technology such as photoelectric detectors that allow them freedom of movement inside. This type of intelligence is particularly important in South Africa's unique crime environment where break-ins often occur in the early evening when alarm systems have not been armed."
Among the most up-to-date intelligent perimeter security options on the market are photoelectric, infrared-beamed systems and passive volumetric systems. The former comprises a self-generating infrared source that needs to be inline with the receiver. If this beam of infrared light is broken, an intruder alert is created. These beams can cover a distance of up to 200 metres in the top-of-the-range units, which also boast an intelligent transmitter receiver configuration and are able to send continuous, realtime information relating to power, open cover and alignment between them.
The second option allows for passive infrared coverage of a particular area, effectively creating a triangular detection pattern, which allows for a larger area of protection than the photoelectric detectors.
Kuhn believes that the ability of these cutting edge systems to provide realtime warnings of an intrusion overrides any possible negatives. "If the system is linked to an armed response company, a vehicle can immediately be dispatched to the scene without the home owner even having to call for help," he explains. "At the same time, the home owner can take immediate steps to discourage further advancement by the intruder by turning on floodlights or implementing other emergency measures." False alarms generally occur because people do not realise the limitations of them when they are first installed. Passive infrared technology is particularly susceptible to sudden temperature and climate changes and people therefore need to understand that this form of perimeter protection is there to protect their lives, not their property. Accordingly, they cannot leave it on permanently when they go on holiday because it is undoubtedly going to trigger false alarms in their absence."
CCTV
Although the use of closed circuit television (CCTV) with residential security systems is not new, it is becoming increasingly sought-after by working parents wanting assurance that their children have arrived home safely from school, says Elvey's CCTV product manager Francois Smuts. Its most popular application is still on the domestic front, although it also plays an important role as a security enhancement, especially when integrated with video verification. "CCTV is essentially a form of third-party communication that allows home owners to remotely and randomly view what is happening in their homes. From anywhere in the world, at any time, without being triggered by an alarm event, CCTV gives people the ability to check out their homes."
Video verification
Perimeter detector systems can be easily and inexpensively enhanced by a brand new form of external camera technology known as video verification, says Anthony Klein, Elvey's technical manager. In charge of the company's remote video monitoring and TCP/IP solutions division, he lauds video verification, which only recently arrived in South Africa, as a must-have addition to home security. "On the activation of an alarm signal, it allows home occupants to see the intruder at their perimeter via their cellphone, e-mail or even television screen. Realtime footage of an intrusion, which is derived from a video verification module fitted to their burglar alarm, is sent automatically via their system to their armed response company or estate central control centre, where the receiver is kept. The system has a built-in alarm alert, which allows for emergency action to be taken without the owner even having to phone for help."
Summary
South Africans are increasingly vulnerable to attacks in their homes, says Michael Brett. Accordingly, he believes that people need integrated security systems that offer them peace, happiness and wellbeing, rather than traditional burglar alarms which do little more than signal the presence of an intruder once he is on his way inside their home.
High on his list of 'system must-haves' are flexibility and functionality so that the needs of the individual can be easily and fully met. Systems need to be expandable so that future requirements can be accommodated, he says, adding that they should also be able to switch lights on and off, allow for video verification at the central station, have built-in false alarm prevention features, and can auto-arm when the owner forgets to do so on leaving the property. Ideally, they should be able to warn when swimming pool areas have been breached or gates exited, in the interests of protecting small children. Multipartition features and the ability to distinguish between external and internal intrusions with different sounding alarms are also desirable features, as is the capability of sending a duress signal in the event that the owner is over-powered and ordered to disarm the system. Finally, systems should be supported by auxiliary power supplies that support the uninterrupted functioning of keypads and detectors when the main fuse is damaged.
Credit(s)
Further reading:
Integrated security solution
Access & Identity Management Handbook 2020, Elvey Security Technologies , Access Control & Identity Management
The ability of access control solutions to seamlessly work with surveillance and building management systems is so important it cannot be overemphasised.
Read more...
---
Visitor management for estates
Access & Identity Management Handbook 2020, Powell Tronics , Residential Estate (Industry), Access Control & Identity Management
Residential estates and business parks around South Africa have installed access control systems that aim to streamline access for both pedestrians and vehicular traffic.
Read more...
---
Cloud-based access control
November 2019, Elvey Security Technologies , Access Control & Identity Management
Hattrix is a flexible and scalable security platform that marks a shift toward outsourcing security, similar to other services such as IT, HR, and legal services.
Read more...
---
Cable theft detection and alerting system
November 2019, Elvey Security Technologies , Products
Cable theft monitoring and alerting system makes use of Permaconn devices and the Pocket Secure app for real-time alerting.
Read more...
---
Camera Nest enclosure improves accessibility
November 2019, Elvey Security Technologies , Products
The launch of the South African made Camera Nest fundamentally changes the surveillance mounting and installation method.
Read more...
---
Thinking, learning video management system
November 2019, Elvey Security Technologies , Products
DeepAlert's real-time alerting solution leverages deep learning artificial intelligence (AI) technology to perform video analytics on a continuous basis.
Read more...
---
Security system for high-end hotel
CCTV Handbook 2019, Elvey Security Technologies , CCTV, Surveillance & Remote Monitoring, Integrated Solutions, Entertainment and Hospitality (Industry)
An international hotel group has made a substantial investment in upmarket hotels within a prestigious Northern Suburbs mixed-use precinct.
Read more...
---
Residential Estate Security Conference 2019
October 2019, Technews Publishing , Editor's Choice, Residential Estate (Industry), Conferences & Events
Hi-Tech Security Solutions hosted the Residential Estate Security Conference in August, focusing on the people, technology and processes involved in an effective security solution for estates.
Read more...
---
Mallett appointed as Elvey sales director
October 2019, Elvey Security Technologies , News
Ernest Mallett has been appointed as sales director of the Elvey Security Technologies group of companies.
Read more...
---
Frictionless access with a wave
October 2019, IDEMIA , Access Control & Identity Management, Residential Estate (Industry)
IDEMIA was the Platinum Sponsor for the Residential Estate Security Conference 2019 and set up its MorphoWave Compact frictionless fingerprint biometric scanner at the entrance to the conference.
Read more...
---