printer friendly version
Airport security: lessons from the UK aviation August 2006 security experiences
October 2006
Surveillance
The elevation of the security threat level for aviation security to critical in the UK during August was similar to a range of other threats that had occurred over the past few years, but was different in an important way.
The difference is that the nature of the threat of liquid explosive was outside the standard framework that airports, airlines and passengers were used to as part of their standard security framework.
The result was a massive disruption to airport arrangements as security had to adapt to new arrangements. To the credit of the airport operations they were back into almost normal operation within a few days, but the initial disruptions continued with lost luggage, altered travel plans and some heated relationships between the various parties who had been affected.
I flew into the UK the day before the security precautions were put in place but encountered it first hand at Heathrow the following day when the security clampdown had occurred. During the next week I had a range of exposure to the transport systems within the UK, flights through UK airports, and the news reporting and discussions on TV.
The experience first hand of such conditions highlighted a number of areas that were relevant to all security operations. I have listed some of these that appeared to come through strongly.
Scenario planning and contingency planning
There was extensive discussion in the UK over the extent to which airports had made provision for handling logistical demands for the security situation that was precipitated by the concerns over liquid explosive.
Lines of people outside terminals into the street waiting to check in, queues snaking around the retail areas to gain access to the passenger screening areas, flights taking off late or with many passengers missing were all the immediate consequence of the security alert. However, if we have a look at alert conditions compared to the usual working situation, there were very real major contrasts.
The crises resulted in probably a doubling of bags screened, more extensive and time consuming passenger searching, and the need for higher confidence levels in screening which means that anything even slightly suspicious in passenger screening areas was checked by hand and then re-screened through X-ray machines.
Any business that had to effectively double its production, throughput or workload of any kind would struggle under these kinds of conditions, never mind the aspect of dealing with frustrated and angry passengers under these conditions. Other industries do have conditions where they may vastly increase production, but there are few cases where this must take place at the same time with greatly increased quality.
Unquestionably there were almost unprecedented demands on UK airports. However, contingency plans need to be developed on the basis of scenario planning that looks at a wide and imaginative range of possibilities. This may require people who can look at things from 'outside the box' and certainly multidisciplinary teams who can think through the potential for threat and possible ways that this can happen.
The area of contingency planning looks like it has more scope in security operations and governments and organisations may have to take the threat scenario planning far more seriously. This has fairly major implications for the 2010 FIFA World Cup.
Security has a systems-wide impact
Security is not only about safety. It has a direct effect on operations, productivity, and customer or employee relationships. The scenes at UK airports were graphically demonstrated on TV screens throughout the world.
Safe screening and ensuring flights arrive safely takes overhead and time. These days it is not just a case of keeping the planes safe, it is ensuring that planes cannot be used as a weapon that has a major impact on people on the ground as well. Also, it is clear that increasingly security issues have repercussions for the situation and the systems surrounding them. The retail stores at airports, for example, were hit heavily by the security restrictions. Yet retail income has been seen as a major income source by airports and is central to sustaining their businesses.
Similarly, banning laptops from planes shifted an emphasis to concern about theft of laptops from hold baggage handling areas.
Security must take into account the broader operational system. Equally, however, management responsible for operations, production or other systems need to consult a great deal more closely on the impact of security issues than they typically do. While I was checking in at one of the airports, for instance, there were major problems with the baggage conveyor belt at the check-in counters. This may have been coincidental, but given the extra demands on the equipment and resources during the security crises, it could well have been an outcome of heavy loading and difficulties in conducting maintenance under such conditions.
The transport systems support infrastructure is something the UK has worked on. On the morning of the heightened security precautions, the London trains were already commencing warning announcements about new baggage handling restrictions at the airport. This is a classic case of being able to use broader systems to assist in coping with the security situation on site. The more warning people have of what to do, the better they can prepare to cope with it practically and psychologically.
This also emphasises the importance of communications within a crises. One of the immediate actions at Heathrow was to get staff out with T-shirts indicating they can provide information to passengers waiting in queues.
Ensure the versatility of personnel and the competency base
Ironically, when the security alert was being implemented, I was on my way to the airport for a meeting over our X-ray screening selection instrument used for the selection of X-ray screeners. One of the things we emphasise about ScanX, the package used, is that it assesses the ability of personnel to do observation and visual analysis with a range of visual images. This means that personnel will be good not only at looking for different threats, but also using different types of technology. Broader visual analysis skills means that screening of unfamiliar objects such as shoes, detection of substances such as liquids and creams, or looking for unfamiliar threat objects were likely to be done far more efficiently by the personnel at airports such as Heathrow. Judging by the various toiletries and other goods that had been confiscated by security personnel at one of the other airports where X-ray screeners were selected on this basis, they were doing their job extremely effectively. The principle here is that security personnel need to apply their skills in a flexible way where they can be readily shifted across different visual analysis technologies and are capable of detecting various kinds of targets.
A flexible workforce and capacity
Office and other support staff were pulled into the airport environment the morning the security precautions were put into effect. I have already indicated that some personnel were providing an information role, but staff also fulfilled a number of functions including assisting in security checking and processing. A week later, some of these staff members were still in place.
While concern has been expressed about contingency planning, BAA as the major airports company were able to mobilise significant numbers of personnel to assist with the security functions, albeit in PR or facilitating functions. The potential to mobilise additional personnel to cope with a major emergency by any organisation would significantly enhance the ability of the organisation to effectively handle demands.
As indicated, when issues of this magnitude occur, it is not just a security problem. Yet the degree to which personnel within organisations are generally trained, informed, or even evaluated on their capacity to contribute is often negligible. For South African companies facing the demands and potential for security issues in 2010, this should be a key part of their security strategy.
Profiling
Perhaps one of the most controversial issues that came up for discussion in the newspapers and TV in the UK after the security alert was that of profiling. Paying equal attention to every single person as a potential suspect bomber was seen by a number of prominent people to be reducing security effectiveness and wasting time. For example, an elderly couple travelling together or a family with young children would not be screened to the same degree because they were less likely to be terror suspects.
The debate against profiling is that anybody is a potential suspect and we cannot rule anybody out. Further, you do not want to alienate a particular group because of their cultural membership - for example only screening out young Muslim men. Arguments for and against profiling both have validity and were being debated at top levels of the UK police. However, I have previously emphasised the importance of intelligence-generated surveillance in CCTV and the same principles apply equally to all areas of security precautions. Making the profiling intelligence-based is a far better option than arbitrarily imposing categories that create resentment. Undoubtedly some kind of informal screening occurs in many security settings and these can reflect all different types of suspect people unique to those conditions.
Profiling of suspects, if implemented, needs to be directed based on appropriately gathered intelligence and clearly identified and valid risk factors. This means that the process of gathering, processing and using intelligence information needs to be established and working, whether this is at a government, industry, or company level.
The nature of security crises is that they are learning experiences and inevitably lead to the development of better practices and new perspectives. The experiences of UK airports and the discussions between the UK Government, airlines and other parties will no doubt produce a range of additional insights and approaches to deal with possible emergencies. However, the learning points extend to any organisation concerned with security. For South Africa with 2010 ahead, these learning points should have special meaning.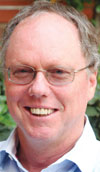 Dr Craig Donald is a human factors specialist in security and CCTV. He is a director of Leaderware, which provides instruments for the selection of CCTV operators, X-ray screeners and other security personnel in major operations around the world. He also runs CCTV Surveillance Skills and Body Language, and Advanced Surveillance Body Language courses for CCTV operators, supervisors and managers internationally, and consults on CCTV management. He can be contacted on 011 787 7811 or craig.donald@leaderware.com
Credit(s)
Further reading:
Pentagon appointed as Milestone distributor
Elvey Security Technologies News & Events Surveillance
Milestone Systems appointed Pentagon Distribution (an Elvey Group company within the Hudaco Group of Companies) as a distributor. XProtect's open architecture means no lock-in and the ability to customise the connected video solution that will accomplish the job.
Read more...
---
Hik-Connect for Teams released
Hikvision South Africa Products & Solutions Surveillance
Hikvision has released an update for its security management platform; Hik-Connect for Teams not only meets the specific needs of individual users, but also caters to various medium-sized businesses (SMBs) and multi-site management scenarios.
Read more...
---
The human factor side of video management systems
Leaderware Editor's Choice Surveillance Risk Management & Resilience
A video management system (VMS) is central to, and the most vital element to any control room operation using CCTV as part of its service delivery, however, all too often, it is seen as a technical solution rather than an operational solution.
Read more...
---
A simple system for complex protection
Surveillance AI & Data Analytics IoT & Automation
Reconeyez is a company that provides autonomous wireless visual verification systems with built-in artificial intelligence. Running on batteries, each device includes communication capabilities, creating a mesh network between the various devices, linking them to the control room.
Read more...
---
Revolutionise your security with integrated solutions
Secutel Technologies Products & Solutions Surveillance
By merging the capabilities of SecuVue and Secutraq, Secutel has forged a robust system empowering users to fine-tune analytics and harness facial recognition, pose detection, and XFS, among other features.
Read more...
---
Safer roads to a sustainable future
Dahua Technology South Africa Surveillance
With the ever-increasing number of vehicles on the road, it is imperative to constantly improve the quality of transportation monitoring and traffic management in urban and rural areas.
Read more...
---
From damage management to false alarm prevention
Dallmeier Electronic Southern Africa Transport (Industry) Surveillance Logistics (Industry)
Video surveillance is undergoing an exciting evolution; today's IP-based solutions can be fully integrated into digital systems. With the increasing integration of artificial intelligence (AI); logistics, in particular, can make processes more transparent and exploit previously untapped potential.
Read more...
---
Marshall Security partners with Blacklight to introduce Reconeyez to KZN
News & Events Surveillance Power Management
Marshal Security has joined forces with Blacklight Group to launch Reconeyez, a cutting-edge battery-powered surveillance platform with mesh network capability, in the KwaZulu-Natal market.
Read more...
---
Professional mobile video management in your pocket
Dallmeier Electronic Southern Africa Surveillance
With the SeMSy Mobile Client for its Domera and Panomera cameras, Dallmeier is now launching a solution that combines the functional and security requirements of professional organisations with the user-friendliness and simplicity of consumer apps.
Read more...
---
Leveraging AI to boost security in SA
AI & Data Analytics Surveillance
By shifting data analysis and processing to the edge of a company's network, decision-makers can ensure their remote offices can access real-time computing across multiple locations, supporting informed business decisions.
Read more...
---