printer friendly version
Operational conditions for remote video verification
April 2006
Surveillance
Remote visual or video verification is commonly found as an event-driven, alarm-based verification facility. This is probably the core function it plays at present in industry. However, it also has applications as an off-site control room, an after-hours facility, or a back-up function. We are likely to see it increasingly in future featuring second- or third-tier facilities set up to conduct remote surveillance of locally-monitored sites.
Despite its advantages, remote video verification is still limited in aspects of delivery. Bandwidth remains a critical feature despite low bandwidth type packages that specialise in such conditions. Even in local sites, I have seen digital recording result in lowered frame rates and compression ratios that can impact appreciably on the coverage and quality of recording needed for evidence or investigation. Adding the additional constraint of bandwidth restrictions to this equation means sacrificing more for CCTV intensive sites.
Signs of change
Typically, scene changes impact on transmission speed due to the algorithms used in the transmission of video. In this context, high activity environments which are characterised by rapid or constant change, surveillance where clarity and frames per second are critical due to rapid movement involved in theft, operations in which close surveillance requires constant monitoring of personal behaviour, or sites where extensive use is made of technology such as high speed dome cameras are less suitable for remote video verification. Indeed, whether it is truly a substitute for on-site control rooms conducting extensive live CCTV surveillance is still questionable in my mind unless the use of expensive transmission technology is used. Technology and bandwidth improvements over time will, however, gradually reduce this disadvantage.
Remote monitoring
Remote video verification has particular application where there is only monitoring of occasional events. This allows sharing of bandwidth and facilities by a number of cameras, sites or companies and makes the technology as well as the labour cost very effective. At any one stage, only a few events are likely to require attention. Given a major disaster on site or more generally, resources tend to be dedicated to these and this is some potential for unexpected peak demand overwhelming the system, as there is with alarm monitoring during occasions such as thunder storms. However, the British Standards define fairly stringent requirements in terms of the design of facilities to handle the expected work demands.
Combining the possibilities of detection, visual verification, and remote announcement systems allows for a presence in even remote areas as part of the protection. Anthony Rosenbaum of CMT Trading gives the example of a rural site affected by repeated break-ins at where the company's system was installed. At the next break-in attempt, video verification was made immediately and announcements made remotely to the thieves that they were being watched and should leave the area.
It was not just the immediate theft that was stopped, the pattern of continued theft also came to an end. High on the client list for remote verification are sites such as motor dealers where occasional after hours visitors to the site can be monitored to check for vandalism or theft. However, the principle of occasional demands and instant verification and response can be provided to many other operations during both normal working hours or peak sites. This approach is especially suited to smaller retail outlets where continual live surveillance may not be justified, but key or critical conditions need to be monitored or require immediate evaluation.
High-risk situations
In the case of higher value stores in particular, remote surveillance can be used to provide escorts or specific monitoring of transaction such as retrieval from vaults, access to confidential information, or arming or disabling of security systems to ensure appropriate personnel are involved. Similarly, where an employee in a high risk business such as a jewellery store has more than one group of customers in the store and is concerned about goods or suspicious persons, they can call on immediate remote surveillance to assist them through innocuously placed alarm or request buttons.
Service orientated businesses such as fast food outlets or restaurants where employees may be working late or are exposed to personal risk could request remote surveillance when facing aggressive or potentially suspicious or threatening customers.
Implementation of remote video verification calls for the integration of a number of security systems and the ease and effectiveness with which these can be done should be one of the criteria for the selection of a system. Alarms, audio, CCTV, building management systems such as lighting, etc, all have the potential to be controlled remotely. The extent to which this can be done will determine how effective the remote monitoring can be.
Related to this is the extent to which system settings can be remotely enabled or disabled, if necessary to isolate areas. For example a faulty alarm that is repeatedly triggering can impose both technical and operational resource demands on a remote control room. The ability to handle this remotely by controlling settings can be a distinct advantage. A feature to allocate all or a defined section of available bandwidth to key or central events while buffering other views until primary focus is complete should also be an integral part of the system.
Camera views that are provided to the operator when an event occurs should also be as extensive as possible. For example, the simultaneous display and play-back of pre-event information, actual incident footage, and follow-up actions is expected on a high end system to allow the remote operator to quickly orientate to the alarm conditions. Watermarking, audit trails of changes, device tampering detection, a password-based remote access and control facility for management, and automatic changing to backup communications are other technical requirements that should be considered. In addition, reporting and analysis functions are key to an effectively managed system. The ability to review the effectiveness or otherwise of the site security components, workloads, hot spots and reaction times in response to events assist management to optimise the way they and the system can deal with the security demands.
Effective combination
One of the benefits of CCTV is to allow an evaluation of initial incident conditions and then a continual update of changing circumstances, movements, and involvement of people in the incident. This can include possible threats to harm and possession of stolen goods. Remote video monitoring can provide such functions to evaluate the risk factors regarding a remote site while a response team is on the way. The response team therefore arrives with a clear perspective on the risk, dangers, and conditions they will be faced with. Many high-end remote monitoring solutions also fit well into the concept of hybrid systems. The most basic of these is to have recording facilities enabled on site as well as recording occurring remotely. However, by combining the advantages of an on-site control room allowing high level surveillance capacities with off-site after-hours facilities, companies can have the best of both worlds. For smaller companies, or those concerned only with event driven concerns, remote video surveillance provides another possible option.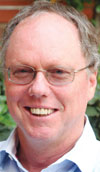 Dr Craig Donald
Dr Craig Donald is a human factors specialist in security and CCTV. He is a director of Leaderware, which provides instruments for the selection of CCTV operators, X-ray screeners and other security personnel in major operations around the world. He also runs CCTV Surveillance Skills and Body Language, and Advanced Surveillance Body Language courses for CCTV operators, supervisors and managers internationally, and consults on CCTV management. He can be contacted on 011 787 7811 or craig.donald@leaderware.com
Credit(s)
Further reading:
Safer roads to a sustainable future
Dahua Technology South Africa Surveillance
With the ever-increasing number of vehicles on the road, it is imperative to constantly improve the quality of transportation monitoring and traffic management in urban and rural areas.
Read more...
---
From damage management to false alarm prevention
Dallmeier Electronic Southern Africa Transport (Industry) Surveillance Logistics (Industry)
Video surveillance is undergoing an exciting evolution; today's IP-based solutions can be fully integrated into digital systems. With the increasing integration of artificial intelligence (AI); logistics, in particular, can make processes more transparent and exploit previously untapped potential.
Read more...
---
Marshall Security partners with Blacklight to introduce Reconeyez to KZN
News & Events Surveillance Power Management
Marshal Security has joined forces with Blacklight Group to launch Reconeyez, a cutting-edge battery-powered surveillance platform with mesh network capability, in the KwaZulu-Natal market.
Read more...
---
Professional mobile video management in your pocket
Dallmeier Electronic Southern Africa Surveillance
With the SeMSy Mobile Client for its Domera and Panomera cameras, Dallmeier is now launching a solution that combines the functional and security requirements of professional organisations with the user-friendliness and simplicity of consumer apps.
Read more...
---
Leveraging AI to boost security in SA
AI & Data Analytics Surveillance
By shifting data analysis and processing to the edge of a company's network, decision-makers can ensure their remote offices can access real-time computing across multiple locations, supporting informed business decisions.
Read more...
---
Safeguard surveillance devices from cyberattacks
Axis Communications SA Surveillance Information Security
Cybersecurity concerns extend through the organisation and out among its stakeholders and supply chains. It also covers video surveillance, which is critical to any organisation's physical security and asset protection strategy.
Read more...
---
Ring announces second generation indoor camera
Smart Home Automation Surveillance Residential Estate (Industry)
Introducing a removable manual privacy cover, Ring's latest indoor camera provides customers with increased privacy, control and peace of mind when it comes to home security.
Read more...
---
Body-worn evidence
Technews Publishing Forbatt SA Betatrac Telematic Solutions Secutel Technologies Surveillance Residential Estate (Industry) Products & Solutions
Body-worn cameras are no longer just a good idea or a luxury item; in fact, they are gaining popularity and finding use in various situations, one of these being in residential estates.
Read more...
---
Stop cheating with gaming analytics
Dallmeier Electronic Southern Africa Surveillance Entertainment and Hospitality (Industry)
The CAT gaming analysis solution from Dallmeier offers a range of analysis options with which casino operators can increase the 'game pace', combat fraud and gain valuable insights into the gaming action through real time data collection.
Read more...
---
Integrated, intelligent, informed and improved living
Guardian Eye Surveillance
Guardian Eye's range of solutions allow for monitoring and safeguarding your home through discreet, easy-to-maintain devices and solutions, watching your premises and alerting you in the event of unwanted happenings.
Read more...
---