printer friendly version
Deciding on the extent of surveillance coverage
April 2005
CCTV, Surveillance & Remote Monitoring
There is a temptation when dealing with CCTV to put as many cameras into a site as possible, often with a large number of monitors. This `blanket' approach, that is an attempt to cover everything, goes with the concept that big is better. The huge number of cameras and the array of technical systems are usually impressive to look at. However, one seriously needs to look at what implications this has for your CCTV operation.
The opposite to this is a very specific small scale CCTV system that is highly selective about who and what it looks at and requires far less infrastructure. While the smaller system appears less substantive, it can at times deliver better results. What usually happens though, is that we make a series of trade-offs. Most of us drive motor vehicles that are somewhat in between the large people carriers and the pure sports car. Similarly, CCTV systems are usually somewhat in between, although at times companies will have the equivalent of the large people mover and the sports car parked in the garage. This is sometimes the equivalent of a first tier and second tier surveillance system with a broad operational surveillance function supported by a separate dedicated surveillance function.
The blanket approach typically has a large number of cameras, lots of monitors and a few operators. The reason for having few operators is that often the cost of the technical systems makes large numbers of personnel and the payroll overheads prohibitively expensive. As a result, these types of systems are often undermanned for the level of equipment. However, there may be good reasons for having this blanket coverage. These include the arguments that:
* You will deter crime by making it appear that cameras are working everywhere.
* You will be able to investigate any crime that has occurred.
* You will be able to go and review footage to see if anything has got through.
These points are all valid to some degree. However, cameras only deter crime if violators are seen to be apprehended. If people realise that the chance of anything happening is minimal, they will be far more likely to risk committing theft or other violations. Similarly, one of the benefits of extensive camera coverage is that you can go to the recorded evidence at any time after an event and see who was there and what was done. This does, however, presume that you know a crime occurred. There are probably many cases where crimes are being committed in full view of a camera but the image is not being viewed by anybody and it is never detected. One therefore has to be very careful about a false sense of security that may be generated by the blanket approach. However, it can provide a large base for anyone to check out a number of things within the operation and to provide remote inspection at any time. In this context it is ideal for sharing with people from production or health and safety departments who may want to review particular areas or aspects of the operation.
The blanket approach also has a number of practical implications. These include:
* Huge volumes of data generated. The amount of volume creates the need for massive storage. While the need for storage may be reduced by recording at fewer frames per second or compressing data in the case of digital, this can at times compromise the suitability of the video quality being recorded and go against the very purpose of having it in the first place. Tools need to be in place to manage this data and turn it into useful information. Only now are systems really being developed that are able to cope with the substantial demands of making sense of all this information, being able to retrieve it, and making it useful to management decision making.
* There is a basic human capacity to cover sheer volume. There is simply too much to look at. As a result, operating personnel tend to skim over information rather than looking at it in depth.
* Reactive retrieval. Video material tends to be used when an incident has been reported rather than incidents being detected by CCTV observation. Once something that is suspect has been reported, the video is retrieved for investigation. Given the scale of the system, operators may pick up things happening. To assist the integrity of the system a review function to check recorded material is usually put in place. However, review functions can never do justice to the recorded material generated by a big system - there are huge amounts of data to get through to spot something that may only occur within the seconds that the incident takes to happen.
In contrast to the 'blanket' approach, the 'specific' approach is a target driven system of surveillance. In this kind of context, the number of monitors is limited per operator to allow intensive observation of fewer, but the more important things. Targets are defined either by the type of events that occur, or through dedicated surveillance of high-risk personnel. This specific approach can lead to better observation, more effective detection of events that occur, and higher quality evidence. However, there are also a few conditions that are required for the specific approach to be successful.
Identification of incidents is critical. If operators are unable to pick up incidents or there is inadequate camera coverage, then the system fails in its purpose.
* Human capacity needs to be highly skilled. Operators need to be highly skilled and experienced in these scenarios.
* Optimised and proactive surveillance. There is a focus on prevention or detection at source rather than relying on finding out what happened afterwards.
The 'specific' CCTV approach can lead to increased levels of confidence in detection and influence. Because less resources are demanded, things like recording are often of a higher quality. However it demands more active management, constant appraisal of what information has been generated, extensive use of intelligence and investigations findings, and high calibre manpower for whom higher salaries are generally demanded.
As indicated at the start of this article, some organisations have positioned themselves uniquely in terms of maximising the benefits of both the blanket and specific approaches. For example, casinos have operators doing dedicated surveillance using three to five monitors and observing specific areas, yet 700 cameras in such a site is not uncommon. If surveillance operators see something while doing specific surveillance, going to the blanket coverage allows them to put together a picture of exactly where the target person has been, what he or she has done, who they have been with, and what led up to the event and what happened afterwards. They also combine the proactive detection of events on the tables to prevent and deter theft, with the reactive audits of situations where unexpectedly large losses at a table may have occurred to review what may have caused this. Other organisations, particularly on the mining side, have developed various tiers of surveillance for which differing responsibilities are allocated. For example, a first tier may do general observation while a second tier may do more dedicated or focused observation.
There are a range of activities that can be used to enhance the use of both blanket and selective approaches, ideally using elements of both. These include:
* Have a clear surveillance strategy - how should operators go about looking at what is shown on screen, what should they be emphasising, and how will their day be structured in terms of activities that need to get done?
* Prioritise times and events - what are the most important things to look at and when do these occur. By establishing these, even in a blanket type environment, you can conduct more specific surveillance as long as people have the time to look closely at these types of situations.
* Selective review - review has been shown to pick up even more incidents at times than live surveillance. However, you cannot review everything. What cameras, places, people or types of events are best allocated for review? By narrowing review down to the most important aspects under surveillance, you increase the chance of picking relevant things up. This is not to say you do not spot check the rest of the system - if people can get things out at a trickle over a long time, they can ultimately still get the same out from a low priority area as they would from a higher value section.
* Use of intelligent system recognition - sensor-based alarms highlight some of the more immediate needs to operators as long as excessive false alarms are avoided. With digital systems, we are likely to see increasing levels of intelligent system recognition coming in to help operators by bringing to the operator's attention things that were not initially under observation but have been identified as potentially suspect.
It is therefore important to get a balance in the CCTV system you decide on. Bigger is not necessarily better if you have not got the back-up to leverage the size of your system. You need to consider that all systems need human operation and management and these need to be in line with what you want to accomplish. If you have the resources, however, you can accomplish a number of things with a blanket system while still implementing more dedicated surveillance. In such cases streamlining and focusing aspects of your surveillance operation will give you the advantages of both worlds.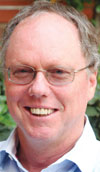 For more information, contact Craig Donald, Leaderware, 011 787 7811, [email protected]
Credit(s)
Further reading:
Turkish university installs IDIS surveillance
CCTV, Surveillance & Remote Monitoring Products
IDIS video streamlines complex surveillance systems for learning institution, upgrading a 350-camera system with 24/7 control room monitoring to transform security for Social Sciences University of Ankara (ASBU).
Read more...
---
Brighter, greener, and smarter
Dahua Technology South Africa Products CCTV, Surveillance & Remote Monitoring
Dahua Technology released its new Dahua CH II Series Indoor Fine Pixel Pitch LED display, providing visual clarity and promoting energy efficiency and sustainability.
Read more...
---
Smart water management
Axis Communications SA CCTV, Surveillance & Remote Monitoring Integrated Solutions
South Africa is currently facing a water crisis, with scarcity and inefficient water management posing significant challenges to sustainable, consistent access to water. Smart technology and powerful partnerships may offer a proactive solution to SA's water crisis.
Read more...
---
Helping retailers optimise monitoring and security
Guardian Eye Retail (Industry) CCTV, Surveillance & Remote Monitoring
From a smart retail perspective, it is crucial to understand that monitoring stock and other assets through camera surveillance and a variety of Internet of Things (IoT) sensors stretches further than the stores themselves.
Read more...
---
Empowering Istanbul's public transportation
Dahua Technology South Africa CCTV, Surveillance & Remote Monitoring Integrated Solutions
Dahua's intelligent transportation solution, using technologies like DSM and AI-based passenger flow counting, has facilitated an intelligent system upgrade for nearly 6 400 minibuses and electric buses in Istanbul.
Read more...
---
Smart manufacturing redefined
Hikvision South Africa CCTV, Surveillance & Remote Monitoring Industrial (Industry)
AI and intuitive visualisation technology allows managers to monitor manufacturing sites, production, and operational processes, and to respond in real time in the event of an issue – helping to drive efficiency and productivity.
Read more...
---
AI is getting smarter, and critical infrastructure is set to benefit
Axis Communications SA CCTV, Surveillance & Remote Monitoring
With technology advancing at an astonishing pace, AI has emerged as a defining trend in today's business arena. Enterprises across all sectors are prioritising this technology, embracing its transformative potential to drive change and growth.
Read more...
---
Collaboration delivers integrated and holistic security
Guardian Eye CCTV, Surveillance & Remote Monitoring News Integrated Solutions
Guardian Eye and Lytehouse have partnered to integrate their speciality solutions and provide a holistic security offering that overcomes the fragmentation of security systems and services.
Read more...
---
Manage security systems remotely
Hikvision South Africa CCTV, Surveillance & Remote Monitoring IT infrastructure Products
Hikvision launched a new generation of smart managed switches that, in conjunction with the Hik-Partner Pro mobile app, enable installers to remotely deploy and configure security systems with comprehensive operation and maintenance capabilities.
Read more...
---
Synology enhances functions for advanced surveillance integration
Technews Publishing CCTV, Surveillance & Remote Monitoring IT infrastructure Products
With the capability to function as both an API client and server, Surveillance Station offers a versatile platform for integration, whether it's embedding video streams into other platforms or overlaying external data onto recorded video.
Read more...
---