printer friendly version
Digital CCTV's new technologies
February 2004
CCTV, Surveillance & Remote Monitoring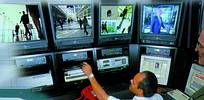 When companies switch from analog to digital video systems, they are not just shedding the shackles of storing and reviewing endless feet of videotape. Exciting advances in digital technology make possible many new features and capabilities that could only be imagined before the advent of digital video. As costs come down and technologies improve, CCTV customers today have more options than ever before for their surveillance systems.
Detect people with 95% accuracy
Disgruntled ex-employees ... internal theft ... kidnappings ... vandalism ... concerns about these and a rash of other issues have led organisations across the nation to want and need to see what is happening on their grounds and in their facilities. The need today, more than ever, is to help customers and clients eliminate problems before they start. Whether concerned with personnel safety or avoiding theft and vandalism, management has learned that guards on patrol are simply not enough. More eyes are needed and wanted.
CCTV is providing those eyes for shopping centres, school districts, municipal parking organisations, metropolitan transit authorities, the military and scores of companies big and small. For all, the rule of thumb is the same: one person monitoring a CCTV system sees more than 10 people on foot.
But, think about the above. What are you really asking of your surveillance system? If you are like most, your ultimate goal is to detect the presence of people. Indeed, with most systems, you are looking for an unauthorised person, somebody who is where he ought not be.
Yet, when we discuss the technologies of how to find those people, we use terms like motion detection, PIR, heat sensing and other words that do not include the expressions 'human' or 'people.' Over and over, new technologies are introduced or enhanced that, hopefully, will protect our people and assets from the 'bad guy.' Yet, time after time, these promised solutions fail for a very common, specific reason.
As we increase the range of motion detection and these other technologies, we tighten the area under surveillance. However, especially in dynamic areas like the outdoors, that is when the technology backfires. It is performing admirably at what it is supposed to do, such as catching out-of-the-normal movements. However, while wanting to denote the presence of people, we actually hone in on falling rain, snow, swaying trees or moving automobiles, wasting time with a myriad of false reads.
Facts are, humans can be quite difficult to find unless thatis exactly what you are looking for. And, that is exactly what a new breakthrough, recently introduced by GE Interlogix, does. It is called VideoIQ. This exciting new surveillance technology processes images from surveillance cameras and detects the actual presence of people in dynamic indoor and outdoor environments. It tells operators when it spots people, even where they are not supposed to be and draws a red box around them, right on the monitor screen.
Contrary to conventional motion detectors, VideoIQ uses sophisticated video analysis algorithms to make accurate decisions about objects in a camera scene. It is not affected by factors that normally plague traditional motion detection systems. It actually distinguishes between humans and other moving objects like animals and rippling water. Effectiveness is not negated by poor field-of-view illumination or transient lighting changes.
In other words, this new technology actually studies its environment. VideoIQ essentially understands the conceptual content of a field-of-view, such as background, foreground and types of objects present. This lets the system make intelligent decisions that determine whether or not events in a camera's field-of-view are human related.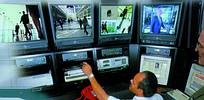 Adds video verification to surveillance applications
As a result, VideoIQ minimises false detection, even under difficult situations, saving users countless dollars, especially if guards must be sent to verify intrusions or, as in many cities, police will not intervene without substantiation of break-in. It purges systems of the false alarms caused by video motion detectors, PIR sensors and fence protection devices that are sensitive to changes in the conditions to which they have been tuned to function.
Applications include airport gates, cell towers, construction sites, equipment storage yards, automobile dealerships, hotel swimming pools, parking lots, utility substations and water facilities.
Besides reducing, or actually eliminating false alarms, VideoIQ works seamlessly with combination video multiplexer/digital recorders (DVMR), adding additional dimensions to alarm processing and digital recording. By alerting operators to the presence of people in monitored areas, guards only look at pertinent video, boosting productivity by monitoring many more cameras. Security personnel can be quickly notified via alarm, pager or email should human intrusion occur.
VideoIQ also enables very fast retrieval of human-related events. It substantially increases video storage capacities by limiting recording to only those moments when human-related activities occur.
In future updates, VideoIQ will let operators track a specific person, either live or recorded. For instance, if a suspected shoplifter enters a store, that person can be followed and monitored, wherever he or she goes. The system teaches itself all the attributes necessary to distinguish that selected individual, even in the presence of other people. VideoIQ will watch only that person and even hand-off the target from camera to camera. This will be a major loss prevention tool for managers in retail outlets.
Easy installation and configuration
It is quite simple to implement the human detection solution. It is designed to work with virtually any camera configuration, whether colour, black and white, low light, stationary or day/night. Upon installing cameras, their video outputs are connected to the DVMR. The installer then loops the DVMR video inputs to a quad, connects the quad's output to a VideoIQ unit and connects communications cables between the VideoIQ unit and the DVMR.
To configure the software, the user employs simple menus and other familiar tools to set up the system to match the application. Users can even set up multiple regions of interest to ensure that VideoIQ generates an alert only when people enter restricted areas.
Most importantly, users do not need to program in backgrounds. The technology teaches itself. When exposed to a new scene, it learns very quickly to ignore repetitive background motions. Later, if wanting to change a camera's field-of-view, backgrounds again do not need to be programmed. As before, VideoIQ trains itself.
If detecting the presence of people is important but it is not feasible to supervise the area personally or continuously watch surveillance video, VideoIQ eliminates a major concern of many security professionals.
Transmission technology takes off
With digital video, not only do you get higher quality images that are more easily stored, you also get improved transmission options offering higher throughput. Both FireWire and fibre-optic technologies give users better bandwidth and higher throughput for their video transmission.
IEEE-1394 FireWire connections provide up to 33 times faster throughput of image transfers when used in archive mode with DVMRs. FireWire is an ultra-high speed serial data connection developed by Apple that provides a high speed, serial input/output bus for computer peripherals, capable of transfer speeds of 400 megabits per second. It is especially well-suited to transferring huge video files.
A FireWire connection can be used with a digital video storage system (DVSe) in either a selective or background archive mode. In the selective archive mode, DVMRe users can select and transfer the specific data files they wish to archive. In the background archive mode, data is written to the DVSe and DVMRe or DSR at the same time. Recordings are retrieved through the DVMRe's normal search functions, including play, fast forward, reverse, fast reverse, pause and frame advance.
Fibre-enhanced. A fibre-optic transmission system not only preserves the quality of video signals but also provides a high level of security. Fibre-optics transmit at higher bandwidths with lower losses. What is more, they operate at distances five times greater than coaxial cable.
Not only do optical fibres make it possible to provide many more signals but carry more sophisticated signals than a comparable amount of copper wire could ever accommodate. That is because optical fibres have a much larger signal-carrying capacity. A fibre-optic system can even handle multiple CCTV cameras, big savings in electrical installation costs. Systems can be configured to include audio and additional data signals as well as CCTV.
Furthermore, fibre provides sharper pictures over longer distances. Beyond 228 m, twisted pair copper cable requires amplifiers or repeaters. Coaxial copper cable will extend to 305 m. That is the basic distance from the end of one building to the far end of the next. Fibre gives you more than 6,5 km of transmission, without costly repeaters or amplifiers. A single fibre carries broadcast quality video from 128 cameras up to 993 m.
New compression technology delivers realtime recording
Unlike older, traditional compression technologies, the new generation in compression does not rely on simulation or scene-filling methods - what you see is what you record. What is more, today's compression techniques also use much less storage than MPEG-2/4.
ClearCast realtime enterprise-class digital video and audio recording system incorporates industry-changing compression technology that delivers realtime recording of superior quality images using extremely small amounts of storage. Now, installations requiring realtime record rates to 30 frames-per-second (fps) per channel and hundreds of cameras can record, view live or playback images on network-connected PCs using a Web browser. With ClearCast, users record at 640 x 480 and 320 x 240 resolutions. They can even stream video over the Internet for remote access to live or recorded images, all at the same time.
A wide variety of businesses and applications can benefit from this new compression technology, including casinos, airports, bank cash vaults, detention areas, arenas, multitenant facilities, healthcare/hospitals, defence establishments and homeland security. ClearCast achieves realtime data rates between 150 Kbps to 1,5 Mbps per camera based upon 30 fps per camera. User-selectable parameters for quality, image size and colour content provide optimal user control for integrating new and existing cameras.
The system architecture is simple, versatile and fully distributed. Using industry-standard components, a normal system configuration includes one or more 8-camera capture stations, one or more Web-based operator workstations and a central server.
The capture station collects video and audio signals and then compresses and records the data onto internal hard drives while permitting both local and remote access for playback and live viewing. External storage units are eliminated in most applications. An internal RAID-5 hard drive configuration provides up to 30 days of realtime recording, months of non-realtime recording.
Operator workstations are fully Web-based for ultimate user convenience. Multiple simultaneous workstations view the same live or recorded video, conduct searches for specific video, create evidence CDs, and perform system administration functions based upon each individual's user rights. The central server tracks what video is on which capture unit or on any optional central storage device. It also serves up Web pages used by the operator workstations.
Administrators can define user rights to view a specific area's cameras, request system status reports, edit and view the system database or make system changes. They can also remotely update all system components automatically to the latest available software.
Playback and live views are called-up based upon user-defined areas, which are independent of the capture station to which the video is connected. VCR-style playback controls include an incredibly smooth fast-forward plus a full set of search parameters. Playback sizes range from normal to full-screen. Live views include single and multiple camera and full-screen views.
Leveraging new CCTV technology
Before you purchase that new digital surveillance system, be sure to take a look at all the technology options available to meet your particular needs. You will be surprised at what you can now accomplish, within your budget. Chances are, by the time you read this, there will be even more innovative technologies on the market that leverage the expanded capabilities of digital CCTV.
Source: Darren Nicholson, GE Interlogix Video Systems Group.
Further reading:
Mitigating the human risk
Issue 5 2020, Managed Integrity Evaluation, Technews Publishing, iFacts , CCTV, Surveillance & Remote Monitoring
Hi-Tech Security Solutions asked Jennifer Barkhuizen and Jenny Reid for some information around background screening and vetting of potential new hires.
Read more...
---
Teaching old cameras new tricks
Residential Estate Security Handbook 2020, Deep Data , CCTV, Surveillance & Remote Monitoring
Dr Jasper Horrell and Mark Smuts from DeepAlert reveal how estates can upgrade their existing surveillance infrastructure to include the latest AI-enhanced analytics, without buying new hardware.
Read more...
---
Thermal continues to evolve
Residential Estate Security Handbook 2020, Technews Publishing, Axis Communications SA, Bosch Building Technologies, Dahua Technology South Africa , CCTV, Surveillance & Remote Monitoring
Thermal cameras have made an enormous impact to perimeter security, with more to come as artificial intelligence enhances analytics.
Read more...
---
Automated estate protection
Residential Estate Security Handbook 2020, Axis Communications SA , CCTV, Surveillance & Remote Monitoring
Marlenique Estate makes use of an end-to-end Axis Communications solution, installed by Energize Technology Africa for automated security. Automated estate protection.
Read more...
---
Integrated security management system
Residential Estate Security Handbook 2020, Protoclea Advanced Image Engineering , Products, CCTV, Surveillance & Remote Monitoring, Integrated Solutions
Phorcas is a security information system developed by Protoclea designed to integrate multiple sub-systems into a powerful crime fighting solution.
Read more...
---
Serverless ANPR solution
Residential Estate Security Handbook 2020, XtraVision , CCTV, Surveillance & Remote Monitoring, Products
Serverless ANPR automatically controls the movement of up to 1000 listed cars through barriers and provides carpark management information.
Read more...
---
Bosch launches a fully open camera platform
Residential Estate Security Handbook 2020, Bosch Building Technologies , Products, CCTV, Surveillance & Remote Monitoring
Bosch has announced the launch of INTEOX, a new camera platform designed to modernise the security and safety industry.
Read more...
---
IP 3000i cameras with built-in analytics
Residential Estate Security Handbook 2020, Bosch Building Technologies , Products, CCTV, Surveillance & Remote Monitoring
Bosch IP 3000i cameras extend smart video surveillance to general security applications.
Read more...
---
Arteco Video Event Management Software
Residential Estate Security Handbook 2020, XtraVision , Products, CCTV, Surveillance & Remote Monitoring
Arteco views video analytics as an enhancement to the video security experience and not as a costly addition or complication to standard video management.
Read more...
---
Vehicle and driver identification
Residential Estate Security Handbook 2020, Protoclea Advanced Image Engineering , Products, CCTV, Surveillance & Remote Monitoring, Perimeter Security, Alarms & Intruder Detection
Detecta features vehicle identification (make and model), automated number plate recognition (ANPR), vehicle colour recognition, driver identification, high speed and free flow detection.
Read more...
---