printer friendly version
Reconciling old and new technology systems
October 2003
Products
I currently ride horses as one of my interests and as part of this process I ride with a group of 'River Rangers' responsible for patrolling part of Johannesburg's park areas. It has given me some new insights and perspectives into aspects of crime prevention from a fairly unique perspective.
Firstly, the presence of the rangers has been very effective in reducing crime in the area covered, and the patrols have a strong deterrent effect. As importantly, feedback to riders shows people feel more comfortable visiting these public areas and walking during the day as a direct result of the River Ranger presence. This includes elderly people and women alone who, otherwise, would probably never have been prepared to use the area.
Horses have been used frequently in history like this as part of ensuring public safety and continue to be so, with mounted police being represented at the World Environment Conference in Johannesburg recently. However, in the modern age, we have increasingly moved to more technical solutions and the safety and security industry is a classical example of this.
Addressing our original core needs
While involved in this ongoing technological enhancement process, we need to ensure that it continues to address our original core needs, while offering us all the potential benefits that technology can bring. A common feature of our society nowadays is the use of a security company and, to a lesser extent, police vehicles patrolling urban residential areas.
While suited to a rapid reaction in response to an alarm, vehicles are limited in a monitoring context by increasingly high walls, road rules, an obvious requirement for attending to the car controls in order to drive safely, and a speed of movement that usually takes them through areas at a speed that does not allow effective observation while also driving.
Contrast this to a horse patrol which is slower and covers the ground more thoroughly, can easily see over garden walls to ensure places are safe, allows the rider far more observation time and opportunity to protect places, and provides a far more intimidating sight than an individual on the ground when checking on or investigating a potential issue.
If we look at the relative effectiveness of a horse or vehicle for residential patrol, the horse comes out well. Obviously, we are not going to return to the horse as our primary method of transport, but I am trying to illustrate how in moving forward, we sometimes risk losing key functions that were performed by previous technology. All the benefits that vehicles come with have a cost.
Current objectives and sacrifices
When we introduce new technology systems, we need to specify which of the current objectives need to be maintained, as well as define those objectives that show how we want to take the security functions further in capabilities and performance. At times, this may involve some kind of sacrifice and you need to know what you may have to give up in order to move ahead and whether it will be worth it.
I recently replaced an old manual home alarm system with a new electronic LCD-based panel version. It is very effective and has many new beneficial features, but one of the easiest aspects of the manual version was that with the simple flick of a set of switches I could disable any of the circuits and see anytime which was active and which was not.
In another context, I know a couple of sites who have been disappointed with new CCTV digital surveillance systems, partly because the evidence generated has not been the same quality of the old realtime recordings on their VCRs. On the other hand, the many desired advantages that the digital systems can offer were delivered.
An eye on the future and the past
With technology therefore, one has to keep an eye on where you are coming from and where you are going to and define both the future and current requirements as part of the specification of a system. Keeping old systems running along in parallel with new ones can be a frustrating and complicated process and may require additional manpower inputs. The upgrade can also be complicated by the fact that one is not entirely sure of what implications the new system will have. For instance, digital technology has also become more vulnerable.
The increased attacks that characterise networks and IT systems have similar implications for digital surveillance systems if they become part of the much broader system of networks. Reporting for many access control and surveillance systems have also not been in line with the ability to collect data. In one personal instance recently, getting access information for a number of months is being frustrated by the fact that only the last two months is being made available in reporting. In other instances, there is virtually no reporting system or a very limited one.
One therefore needs to have a comprehensive strategy and development plan in place to manage system transitions.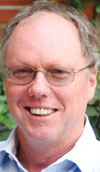 Dr Craig Donald is an industrial psychologist and specialist in human factors in security and CCTV. He is the co-developer of the Surveillance and Monitoring Assessment Exercise (SAMAE) for the selection and placement of CCTV operators and presenter of the CCTV Surveillance Skills training course. He can be contacted on telephone: 011 787 7811, fax: 011 886 6815, or e-mail: craig.donald@leaderware.com
Further reading:
Three new portable power stations to ease load shedding
News Security Services & Risk Management Products
EcoFlow has launched three portable power stations that provide sufficient power for consumers wherever they are; the DELTA 2 and RIVER 2 Series are feature-filled power solutions to the volatile electricity supply.
Read more...
---
Recharge and top up for pre-paid SIM cards
Asset Management, EAS, RFID Products
Businesses of all sizes are challenged by the administrative nightmare of reporting on the costs associated with airtime recharges on pre-paid and top-up SIM cards, which are often procured from multiple sources, including carriers and retail outlets.
Read more...
---
Introducing adaptive active adversary
Cyber Security Products
New adaptive active adversary protection; Linux malware protection enhancements; account health check capabilities; an integrated zero trust network access (ZTNA) agent for Windows and macOS devices; and improved frontline defences against advanced cyberthreats and streamline endpoint security management.
Read more...
---
Qognify VMS adds support for Pelco IP camera series
CCTV, Surveillance & Remote Monitoring Products
The latest IP camera series from Pelco can now be used with Qognify's advanced video solution for corporate and enterprise projects, increasing the overall number of camera models and third-party devices supported in Qognify VMS to more than 6 500.
Read more...
---
Off-grid power solution for residential estate
Editor's Choice Security Services & Risk Management Residential Estate (Industry) Products
Coral Beach Estate, an upmarket residential estate based in East London, has been struggling with load shedding and power outages due to South Africa's energy crisis, as well as the vandalism of its power infrastructure.
Read more...
---
Choosing an inferior lithium battery can be detrimental and unsafe
Uniross Batteries Security Services & Risk Management Products
South Africans looking to mitigate the impact of load shedding by installing a solar system for their home must do so through an accredited installer or electrician to avoid insurance claims being rejected.
Read more...
---
VIVOTEK launches VAST Security Station
CCTV, Surveillance & Remote Monitoring Products
VIVOTEK officially launched its AI security system, VAST Security Station (VSS), in March, available to users in three flexible tiers: VSS Lite, VSS Standard, and VSS Professional.
Read more...
---
Converged infrastructure: Beyond the hype
IT infrastructure Products
Technical teams no longer have to sit and try to work through a magnum opus of manuals for every layer of computing, networking, and storage, largely thanks to the growing popularity and increasing success of converged infrastructure.
Read more...
---
Veeam launches Backup for Microsoft 365 v7
Products
Veeam Software has released Veeam Backup for Microsoft 365 v7, offering a backup and recovery solution for Microsoft 365, including Microsoft Exchange Online, SharePoint Online, OneDrive for Business ...
Read more...
---
Heightening physical security at military base
Turnstar Systems Access Control & Identity Management Government and Parastatal (Industry) Products
Turnstar Systems recently installed two 3-metre Velocity Raptor traffic spikes at the South African National Defence Force (SANDF) Randfontein military base on Gauteng's West Rand.
Read more...
---