printer friendly version
Leveraging intelligence information for surveillance
August 2003
CCTV, Surveillance & Remote Monitoring
Traditionally, many security departments were composed of a physical security side and an investigations section and these were relatively distinct in their emphasis and function. The introduction of the electronic security measures of CCTV surveillance and access control introduced an additional factor into the way sections of security were managed and related to one another.
These electronic techniques introduced a sudden rush of information available for the department to use, but also raised issues of who had access to this information. It also raised the issue of who directed the CCTV surveillance team on what to look for and whom to watch. This has resulted in a degree of tension in many operations between the surveillance and investigations sides, and this is also reflected in some police and city centre CCTV operations in the UK. Companies have adopted various ways to structure the security department and responsibility for surveillance, sometimes splitting up surveillance into different activities under different sections, having surveillance as a fully independent function, or having surveillance report through one of the other sections.
In an attempt to make security more proactive, intelligence functions are increasingly being developed to assist in defining the strategy for the security function. Historically, intelligence has being associated with national security, military and at times policing. In an article by Jeff Corkill and Craig Donald in CCTV Today (March/April, 2003), however, they point out that intelligence is becoming more common across industry as well. Similarly, Peter Fry of the CCTV User Group indicates that intelligence is being increasingly seen as a part of designing effective crime fighting strategies. Whether through formal intelligence personnel, sections, or done on an informal basis, intelligence provides a better perspective of the crime dynamics in the area one is dealing with, and allows you to adjust your strategy accordingly. While some big companies/industries are developing their own intelligence functions, smaller operations in anything from town centres, precious metals plants, and even shopping centres are building an intelligence perspective in order to detect theft patterns.
Proactive CCTV
Intelligence provides potential insights into a number of crime dynamics, including criminal resources, networks, channels, communication, syndicate members, kinds of targets, and levels of activity. However, while investigations have typically been a closed section reluctant to compromise information by sharing it with others and risking leakage, intelligence tends to be even more so. The big question then is how does one translate intelligence into a practical response at an operational surveillance level.
Proactive CCTV surveillance is dependent on the ability to anticipate and make timely decisions in response to an incident. The initial detection of the incident, the quality of evidence gathering, and the arranging of a security response are all influenced by the timeous recognition of the incident. Intelligence provides the basis for a number of factors that can contribute to this timeous recognition. This includes factors to look for such as:
* The risk of an incident occurring.
* The type of potential incidents.
* The modus operandi.
* The likely suspect profile.
* The likely victim/theft object type.
* Expected times when incidents are most likely to occur.
Area of intelligence
Areas of intelligence that can provide aspects of the above as well as giving a more in-depth context for personnel to view situations and developments are discussed briefly below. These are by no means the only areas of intelligence, but provide some of the immediate details that are relevant to surveillance.
1. Environmental intelligence - information relating to the immediate and adjacent environments covered by the CCTV system. Hot spots, entry and exit points, expected densities of people/objects and threat profiles. Maps are often used to give an indication of the threat profile. At a basic level, even the use of coloured pins to establish kinds of threats that have occurred in different locations gives an immediate visual analysis.
2. Target identification - identification of the people or profiles of people likely to be involved, the vehicles they drive (ideally with registrations), and the people they meet as part of the process. Contact behaviour may also be part of this, for example how users approach drug dealers tends to be characteristic in locations where this happens.
3. Movement and flow analysis - movement of people and objects within the target environment. This then allows the detection of variations from the norm as indicators that something is potentially going to happen or is happening.
4. Counter intelligence support - information on methods and techniques employed by criminals to avoid detection by the surveillance system. Criminals are continually trying to find new ways around security systems and keeping up with these places operators in a good position to adjust their own practices and maintain detection performance.
5. Indicators and warnings - issues around demands for commodities likely to be stolen, increased levels of contacts between suspects, scouting behaviour around a particular location, areas potentially being compromised.
Intelligence can come from external sources, informants, and a good appreciation by intelligence officers of the situation around them. However, an appropriate and thorough analysis of information generated within the security department and through reporting can produce useful insights into crime patterns without having to go outside the organisation. Analysing CCTV footage after the incident to profile events and find themes, characters and behaviour is useful, as well as debriefing people involved. Given that a thief who steals once is likely to repeat the process, the likelihood of the theft behaviour being repeated is strong.
Maintaining an intelligence function, whether as part of the formal structure or informally analysing information generated within the department requires a dedicated and systematic effort. It also needs to be maintained on an ongoing basis. Further, the trust levels between intelligence and surveillance personnel needs to be high. Confidential information needs to be maintained in-house, especially where it concerns sensitive targets, and intelligence personnel need to be confident that it will remain so. Finally, there needs to be reciprocal exchange.
Surveillance has a major part to play in following through and leveraging the intelligence information. However, it also can play a major role in testing out assumptions and providing a whole range of details to enhance the intelligence process. These will be discussed in more depth in a later article.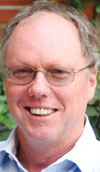 Dr Craig Donald is an industrial psychologist and specialist in human factors in security and CCTV. He is the co-developer of the Surveillance and Monitoring Assessment Exercise (SAMAE) for the selection and placement of CCTV operators and presenter of the CCTV Surveillance Skills training course. He can be contacted on telephone: (011) 787 7811, fax: (011) 886 6815, or e-mail: craig.donald@leaderware.com
Further reading:
Efficient storage for security
Issue 7 2020, Dell EMC , CCTV, Surveillance & Remote Monitoring
There is a dramatic increase in the amount of storage and computing power required to support today's safety and security systems.
Read more...
---
Safe restaurant reopening technology
Issue 7 2020, Dahua Technology South Africa , CCTV, Surveillance & Remote Monitoring
Denmark's Arkaden Food Hall makes use of Dahua People Counting and Flow Control solution for safe reopening.
Read more...
---
Forbatt SA invests in South Africa's security industry
Issue 7 2020, Forbatt SA , CCTV, Surveillance & Remote Monitoring
Forbatt SA is set to offer an improved service to the industry by making sure it has the products and solutions the industry needs, as well as a new showroom.
Read more...
---
Analytics with your existing cameras
Issue 7 2020, Secutel Technologies , CCTV, Surveillance & Remote Monitoring
With SecuVue from Secutel Technologies, it is possible for any business to monitor their offices, warehouses or stores remotely, from any part of the world.
Read more...
---
Consolidating control rooms and service delivery within a COVID-19 environment
Issue 6 2020, Leaderware , CCTV, Surveillance & Remote Monitoring
It is essential to have informed, coordinated and professional responses within control rooms at this time of increasing turmoil.
Read more...
---
Technology driving the healthcare industry
Issue 6 2020, Duxbury Networking , CCTV, Surveillance & Remote Monitoring
Seeing cameras as sensors opens up new possibilities, and each one of them responds to typical demands inside a hospital, clinic or nursing home.
Read more...
---
Turn cameras into traffic sensors
Issue 6 2020, Duxbury Networking , CCTV, Surveillance & Remote Monitoring
Safer communities and cities are achieved through a mixture of technology and human resources, working together in a holistic manner.
Read more...
---
Mobotix thermal technology increases security
Issue 6 2020, Duxbury Networking , CCTV, Surveillance & Remote Monitoring
Installations, machinery, equipment and material available on company premises require effective and cost-efficient protection. In addition, operational safety, optimisation of workflows and protection ...
Read more...
---
Getting a visual on Covid-19 screening
Issue 6 2020, Graphic Image Technologies , CCTV, Surveillance & Remote Monitoring
Should organisations be investing in thermal camera technology to simply contain and limit the spread of the virus?
Read more...
---
Flexible temperature screening options for challenging times
Issue 6 2020, Hikvision South Africa , CCTV, Surveillance & Remote Monitoring
A thermal imaging camera is an effective screening device for detecting individuals with elevated skin temperature. This type of monitoring can provide a rapid screening approach in high-traffic areas.
Read more...
---