printer friendly version
How real is system integration in CCTV operations?
July 2003
CCTV, Surveillance & Remote Monitoring

Concepts like integration and convergence have been common in industries like IT and the media industry in the last few years. However, despite seeing more and more relationships being established between different electronic functions and systems, it is often hard to see the promises of integration being realised in the delivery of such systems.
Electronic security is also seeing a similar move towards integration but the extent of this is somewhat ambiguous. This was put into context for me recently when looking at the capabilities of a system that claimed to integrate access, CCTV, and alarm systems. With a specialist in CCTV sitting next to me asking some very relevant questions, it became apparent fairly quickly that delivery of `integrated' systems may not be at the level that many users would really like. This was reinforced during a high tech research project I was involved in where some of the future possibilities of true integration were highlighted.
Software facilitates the ability of systems to talk and interact with each other and is the key to integration for electronic security. From the early standalone systems looking at specific security or safety functions, security has seen the increasing potential for integration as more and more information is being collected, monitored, and processed. Integrated building management systems, for example, are combining access, fire, alarm and other building management functions into single operating programs. Some of the initial access control packages and even CCTV control systems originated or were derived from building management software origins. So, how do the claims of marketing personnel meet what we may call integrated security systems?
Different interpretations
My interpretation of an integrated system may be different from many others. Engineers, for example, can look at systems in one way, programmers from another perspective, and users yet another. In fact this is probably one of the key reasons that users often end up with systems or products that are somewhat different from their idea of what they initially thought they ordered. My comments therefore need to be taken from a point where I am looking at what the product delivers, rather than how it was developed. Marketing claims of integration over the years reflect a number of different levels of integration and some thoughts on how these relate to what I would see as the context of integration are briefly covered below:
* The side by side view - this may reflect no integration at all, merely two or more products that are displayed on different PC or input monitors at the same workstation. The information on one system may be relevant to another, but any integration needs to be done in the operator's head rather than through electronics or software code. A separate fire system, access control system, and CCTV may exist with this. To do anything, an operator would enter information on one system but it would have no impact on the others.
* Programs accessible on the same monitor - in this context, multiple systems can be displayed on the same PC monitor, but remain separate running programs in their own windows. This is also sometimes referred to as interfaced systems where each system has its own wiring and control functions, but these are supplied to the same PC. Although these systems exist on the same PC, there may still not be interaction between them and an operator would go to each system window to do whatever needs to be done.
* A common program interface but separate functions - this enhances the interfaced scenario where functions or systems are provided through a common program menu interface, but the functions provided operate independently from each other.
* Systems can talk to each other - independent systems (possibly combined into a common interface) communicate through event-driven reactions (eg, alarms and activation of appropriate cameras). Menu-driven options can also influence the behaviour or actions of other systems. In some systems this can be entirely automated. Some databases may be shared and data exchange can take place on an ongoing basis. While this is relatively common in building management and access systems, it is still not that common in CCTV applications.
* Seamless integration - systems are integrated within the same program interface, and share both stored and displayed data. Displayed data may be superimposed, embedded, or generated as a consequence of system analysis. A simple example of this would be that while an operator is viewing a location on a CCTV monitor, a person who gains access to the area with the access control system has their name superimposed at the bottom of the picture, or their picture may automatically be inserted on a part of the screen to facilitate picture comparison. In contrast to this, most other systems will display access into the area on a separate monitor or part of the program and there is no real integration of the CCTV view and access log. Facial recognition systems could be a further enhancement of integration, automatically confirming the identify of a person and then switching to cameras and displaying scenes to the operator where it appears that there are access violations. The option of simultaneously locking doors and monitoring further movement could also be provided to the operator as part of this process. In another future scenario, when an operator is tracking a person moving around in an area, CCTV access data could automatically be responsible for switching cameras to relevant views based on card or biometric access, or proximity readers. This would free up the operator to look purely at behaviour and movement without the constraints of camera selection and use of other interfaces.
From my perspective, integration should facilitate the minimum of operator involvement in and movement around program or menu functions in order to do the work. Ease-of-use becomes an important criterion and indicator of effectiveness in this regard. The operator interface also should not be overloaded. The more intuitive the operation is, the better. This does not necessarily require automation, but is often likely to include it.
Traditionally, integration refers to control actions where people can 'control' different options from the same program location, whereas I feel real integration would probably be best reflected in information enhancement, interpretation, and synthesis. Integration will also increasingly reflect a contribution of intelligent systems in the future where CCTV operators will increasingly be viewing, evaluating and interpreting relevant and essential information.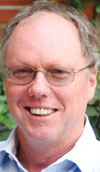 Dr Craig Donald is an industrial psychologist and specialist in human factors in security and CCTV. He is the co-developer of the Surveillance and Monitoring Assessment Exercise (SAMAE) for the selection and placement of CCTV operators and presenter of the CCTV Surveillance Skills training course. He can be contacted on 011 787 7811, fax: 011 886 6815, craig.donald@leaderware.com
Further reading:
Efficient storage for security
Issue 7 2020, Dell EMC , CCTV, Surveillance & Remote Monitoring
There is a dramatic increase in the amount of storage and computing power required to support today's safety and security systems.
Read more...
---
Safe restaurant reopening technology
Issue 7 2020, Dahua Technology South Africa , CCTV, Surveillance & Remote Monitoring
Denmark's Arkaden Food Hall makes use of Dahua People Counting and Flow Control solution for safe reopening.
Read more...
---
Forbatt SA invests in South Africa's security industry
Issue 7 2020, Forbatt SA , CCTV, Surveillance & Remote Monitoring
Forbatt SA is set to offer an improved service to the industry by making sure it has the products and solutions the industry needs, as well as a new showroom.
Read more...
---
Analytics with your existing cameras
Issue 7 2020, Secutel Technologies , CCTV, Surveillance & Remote Monitoring
With SecuVue from Secutel Technologies, it is possible for any business to monitor their offices, warehouses or stores remotely, from any part of the world.
Read more...
---
Consolidating control rooms and service delivery within a COVID-19 environment
Issue 6 2020, Leaderware , CCTV, Surveillance & Remote Monitoring
It is essential to have informed, coordinated and professional responses within control rooms at this time of increasing turmoil.
Read more...
---
Technology driving the healthcare industry
Issue 6 2020, Duxbury Networking , CCTV, Surveillance & Remote Monitoring
Seeing cameras as sensors opens up new possibilities, and each one of them responds to typical demands inside a hospital, clinic or nursing home.
Read more...
---
Turn cameras into traffic sensors
Issue 6 2020, Duxbury Networking , CCTV, Surveillance & Remote Monitoring
Safer communities and cities are achieved through a mixture of technology and human resources, working together in a holistic manner.
Read more...
---
Mobotix thermal technology increases security
Issue 6 2020, Duxbury Networking , CCTV, Surveillance & Remote Monitoring
Installations, machinery, equipment and material available on company premises require effective and cost-efficient protection. In addition, operational safety, optimisation of workflows and protection ...
Read more...
---
Getting a visual on Covid-19 screening
Issue 6 2020, Graphic Image Technologies , CCTV, Surveillance & Remote Monitoring
Should organisations be investing in thermal camera technology to simply contain and limit the spread of the virus?
Read more...
---
Flexible temperature screening options for challenging times
Issue 6 2020, Hikvision South Africa , CCTV, Surveillance & Remote Monitoring
A thermal imaging camera is an effective screening device for detecting individuals with elevated skin temperature. This type of monitoring can provide a rapid screening approach in high-traffic areas.
Read more...
---