printer friendly version
Surveillance system helps CBD return to former glory
November 2001
Surveillance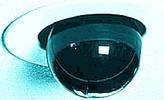 The Johannesburg CBD, which over recent years has almost been reduced to a white elephant due to crime, is slowly regaining its status as the economic hub of Africa. Much of this can be attributed to the efforts of Business Against Crime (BAC) that has installed a multimillion rand surveillance system in the area.
Thus far, the results have been nothing short of highly successful. A case in point is the fact that the Carlton Centre, where the BAC offices are located, is now 97% full compared to less than 10% before the system was installed.
BAC surveillance technology
The Johannesburg BAC surveillance system was initiated in April last year, following the success of a similar project undertaken by BAC in Cape Town. What was an initial pilot project comprising 15 cameras, is now growing into a 360-camera system to keep a watchful eye on the CBD. To date, 86 cameras have been installed, with the balance scheduled for completion by mid 2002. The system has been specifically designed by BAC to meet the criteria for international best practice, urban impact and operational excellence. Furthermore, the Johannesburg Inner-City Surveillance Technology Project has been identified as the model project in establishing the National Standard for public area surveillance. In establishing the national standard, BAC in collaboration with the Business Trust and the South African Bureau of Standards have now completed the Standard specifications and the Johannesburg system is listed as ISO 9001:2000 compliant.
The Johannesburg surveillance cameras and system are being supplied by DNA Sensormatic in accordance with the requirements of BAC.
Risk assessment
The technical specification for the project was developed by BAC's systems engineer, Thys Le Grange. A detailed specification was submitted as part of the tender process. Two established consulting firms, EC Harris and Africon were appointed by BAC to assist them in taking the tender process forward and providing independence and objectivity in the selection process for a contractor.
After an extensive three-phase tender process, which was stringently managed by BAC, the City of Johannesburg, EC Harris, Africon and DNA Sensormatic were appointed as contractors for the project.
Choice of equipment
Taking into account BAC user requirements that included maintenance, environmental conditions and operations interfaces. Sensormatic's Ultra Dome V was chosen. BAC's Thys Le Grange stated that "for our purposes the Sensormatic's Ultra Dome V has no rival". He went on to say "with low maintenance and reliability being determining factors in choosing equipment, the dome camera held the upper hand as it was proven to be particularly reliable, to a large extent due to its high-resolution DC stepper motor that does not use any belt or gear drives, as well as its ability to operate well in a broad spectrum of conditions including harsh weather and low light, and a zone blanking feature for privacy zones. John Penberthy, Managing Director of BAC pointed out that the technical design comprised an eclectic combination of best product woven into a South African, world-first solution for this type of urban surveillance requirement.
In addition to the high-quality cameras, the system also comprises of state-of-the-art video recorders for recording footage. Cameras are linked to these recorders in the control centre by fibre optic cables. It is interesting to note that the system includes 40 km of cabling, of which 11 km can be found in the control room itself. The system also includes uninterrupted power supplies to ensure operation in the event of a power failure.
Phase 1A of the project required completion within 28 days. Using a core team of ten technicians and sub-contractors, a total of 14 000 man hours of work was completed in only 25 days employing sixteen hour shifts, seven days a week. The work included the daunting task of extensive civil engineering within central Johannesburg.
Further, to reduce system risk, all critical equipment and components have been duplicated within the system to allow for immediate back-up. It is interesting to note that to date, there has been no down time in Johannesburg project management.
Maintenance
BAC was established in 1996 at the request of former President Nelson Mandela who invited businesses to fight crime. Managing Director John Penberthy explained that the directive now is to boost business confidence by warding off the criminal element from the Johannesburg CBD. In time, however, the system's core area of focus may differ. For this reason any system developed had to take this factor into account. "The system is fully flexible, allowing for easy changes in design and expansion, as well as hardware and software changes and upgrades. With the Sensormatic products being such major international brands, upgrades are generally produced with a simple plug and play, enabling a simple and easy upgrade path," explains Pople.
In addition, a maintenance agreement between BAC and DNA Sensormatic has been established. To fulfil the requirements of this agreement, Sensormatic employs a standby maintenance team available 24 hours a day, seven days a week. The contract also stipulates that the maximum that a camera can be down is two hours.
Vigilance capacity
The success of a system is never based solely on the kind of technology it employs, but rather it is this technology combined with the best human resources that will yield good results. BAC has recognised this important factor and it is for this reason that it was essential that it employed people with an aptitude for vigilance in security to operate the control room.
"We have specially selected our team based on well researched psychological and personality profiling to determine whether a person has the capacity to effectively fulfil the role of operator," says BAC's John Penberthy.
In order to determine an operator's vigilance capacity, BAC used the Vigilance Capacity of Individuals formula, which proves that an operator is able to utilise full concentration for between 60-90 minutes. "As a result, we employ three staff members to monitor a 16 camera console for a 12-hour shift. One operator watches the call up monitor, the other watches the side monitor, while the third is resting, ensuring that these operators employ maximum concentration levels at all times."
In addition to this shift structure, the control room has been ergonomically designed to create a work-friendly environment, which according to Penberthy is essential for worker productivity. All office furniture and equipment has been carefully selected to suit operator effectiveness. In addition, background music is also used to create a more relaxed working environment.
Boosting business confidence
Business Against Crime does not view its Johannesburg surveillance system as a tool to merely combat crime. Rather, and rightly so, it views the system as forming part of a business solution, which at the end of the day, is aimed at preventing losses for existing businesses in the CBD, and boosting business confidence to lure new investors into the area.
For further details regarding Business Against Crime contact John Penberthy on tel: (011) 331 2100.
For further details regarding DNA Sensormatic, contact Dave Pople on tel: (021) 930 7277.
Further reading:
Safer roads to a sustainable future
Dahua Technology South Africa Surveillance
With the ever-increasing number of vehicles on the road, it is imperative to constantly improve the quality of transportation monitoring and traffic management in urban and rural areas.
Read more...
---
From damage management to false alarm prevention
Dallmeier Electronic Southern Africa Transport (Industry) Surveillance Logistics (Industry)
Video surveillance is undergoing an exciting evolution; today's IP-based solutions can be fully integrated into digital systems. With the increasing integration of artificial intelligence (AI); logistics, in particular, can make processes more transparent and exploit previously untapped potential.
Read more...
---
Marshall Security partners with Blacklight to introduce Reconeyez to KZN
News & Events Surveillance Power Management
Marshal Security has joined forces with Blacklight Group to launch Reconeyez, a cutting-edge battery-powered surveillance platform with mesh network capability, in the KwaZulu-Natal market.
Read more...
---
Professional mobile video management in your pocket
Dallmeier Electronic Southern Africa Surveillance
With the SeMSy Mobile Client for its Domera and Panomera cameras, Dallmeier is now launching a solution that combines the functional and security requirements of professional organisations with the user-friendliness and simplicity of consumer apps.
Read more...
---
Leveraging AI to boost security in SA
AI & Data Analytics Surveillance
By shifting data analysis and processing to the edge of a company's network, decision-makers can ensure their remote offices can access real-time computing across multiple locations, supporting informed business decisions.
Read more...
---
Safeguard surveillance devices from cyberattacks
Axis Communications SA Surveillance Information Security
Cybersecurity concerns extend through the organisation and out among its stakeholders and supply chains. It also covers video surveillance, which is critical to any organisation's physical security and asset protection strategy.
Read more...
---
Ring announces second generation indoor camera
Smart Home Automation Surveillance Residential Estate (Industry)
Introducing a removable manual privacy cover, Ring's latest indoor camera provides customers with increased privacy, control and peace of mind when it comes to home security.
Read more...
---
Body-worn evidence
Technews Publishing Forbatt SA Betatrac Telematic Solutions Secutel Technologies Surveillance Residential Estate (Industry) Products & Solutions
Body-worn cameras are no longer just a good idea or a luxury item; in fact, they are gaining popularity and finding use in various situations, one of these being in residential estates.
Read more...
---
Stop cheating with gaming analytics
Dallmeier Electronic Southern Africa Surveillance Entertainment and Hospitality (Industry)
The CAT gaming analysis solution from Dallmeier offers a range of analysis options with which casino operators can increase the 'game pace', combat fraud and gain valuable insights into the gaming action through real time data collection.
Read more...
---
Integrated, intelligent, informed and improved living
Guardian Eye Surveillance
Guardian Eye's range of solutions allow for monitoring and safeguarding your home through discreet, easy-to-maintain devices and solutions, watching your premises and alerting you in the event of unwanted happenings.
Read more...
---