printer friendly version
The latest X-ray scanning solutions
November 2018 Asset Management, EAS, RFID, Security Services & Risk Management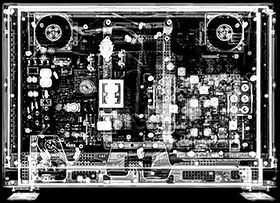 X-ray and other scanning systems have long been a staple of security setups in many applications and in numerous industries. The fundamental science behind them is well established, but as the technology used by equipment manufacturers is refined, their functionality and therefore the use cases they are applicable to have grown. We asked three suppliers of this type of equipment what they're offering, where it's being used, and how people can be confident that it's safe to use.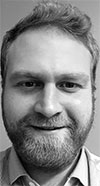 Leonid Zelenkevich
Adani: "The first thing is to identify the threats or security issues within a particular facility," begins Leonid Zelenkevich, international sales and marketing director at Adani. "This might be the risk of contraband being brought in (such as drugs, explosives, weapons and so forth) or, particularly when you're talking about mining facilities and industrial security, the issue of theft.
"When it comes to high-value items like diamonds or gold, organisations would need to use both baggage scanners and body scanners to detect attempts of theft and to deter workers from doing so. As an example of how effective this can be, one of the diamond mines in Angola that purchased our Conpass body scanner has seen an increase in revenue of 30% six months after the equipment was deployed, so it has certainly proved to be a massive deterrent."
In terms of the safety standards that need to be addressed, there are a number of regulations that apply to the exposure of a human body to X-ray radiation. "We follow the American and European safety standards and regulations where it involves screening of people and also luggage. There are very strict guidelines that determine exactly how workers and members of the public are to be scanned, how many times they can be scanned, what is the total radiation dose they can be subjected to, and various other specifications. We always follow those regulations, and we can also track a person's radiation dose over a period of time to make sure that, for example, South African laws and regulations in terms of how much radiation someone can be exposed to, are not exceeded," he says.
Certification is one aspect, but Zelenkevich believes a more important aspect is education in terms of radiation safety. "Workers and management need to be educated in terms of what X-ray radiation is, its effect on the body, what radiation is produced by the equipment, and what safety measures there are, in order to reinforce the importance of people not being exposed to unhealthy amounts of radiation. This is very important in ensuring that workers' unions are satisfied, as well as management and regulators," he says.
Customers for Adani's products range from the likes of data centres to industrial facilities like gold mines, diamond mines and others. Each environment poses its own set of risks, so whereas industrial facilities mostly need to stop high-value items from being taken out, for a data centre it's more important to mitigate against someone bringing in a USB stick or other portable device carrying malware, or stealing valuable intellectual property or data via a similar medium.
Adani's leading solution to combat these risks is its Conpass brand, which comprises a body scanner with auto detection of any anomalies on or inside a body. "In the past this particular type of transmission X-ray body screening technology was fully reliant on operator analysis, which opens the door to issues of corruption and operator competence coming into play.
"With fully automated algorithms able to detect diamonds, gold and any other prohibited items on or in the body of an individual, we can oversee the work of an operator and assist them in identifying those items. Detection rates are thus significantly improved and you don't completely rely on human analysis. Nobody else can provide this type of technology – we are the first company to introduce it into the market," says Zelenkevich.
R&D Screening Technologies: According to Charl Marais, director at R&D Screening Technologies, currently the biggest demand worldwide for X-ray screening equipment is in the areas of global transportation, ports and borders, critical infrastructure which includes police services and correctional services, the military, emergency responders and the mining industry. Standard baggage scanners used at checkpoints for access control are also in high demand.
"All X-ray scanning equipment is regulated by the Department of Health under a section called Radiation Control," he explains. "Every X-Ray unit that is supplied must be registered by the supplier at Radiation Control – they give authorisation to install the unit according to its specifications. Details of the customer must be supplied and they receive a licence for that specific address to operate the unit. All radiation laws - international and local – are applicable.
"All X-ray equipment from small baggage, people screening to cargo screening, is regulated by very strict international standards. Original equipment manufacturers must provide all necessary certification, like ECAC or TSA, before any unit is purchased. Radiation tests are normally done by the certified technician who services the unit at least one a year."
One of the advanced systems R&D Screening Technologies is offering is the Hi-Scan 6040 CTiX, the first security screening system from Smiths Detection to use computed tomography (CT) technology for cabin baggage. The advanced detection capability offered by CT eliminates the need to remove electronic devices and/or liquids from hand baggage.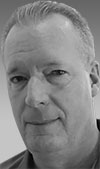 Greg Dixon
XPro Security Solutions: "Depending on the customer's needs, they would need to determine the maximum size of the items required to be screened – this will determine the tunnel size of the machine required," explains Greg Dixon, director at XPro Security Solutions. "Furthermore, depending on the size of the machine, they would need sufficient space in order to allow free movement for the placement of items onto entry and exit roller beds to help streamline the flow of these items, and sufficient space for the operator."
The tunnel size for items requiring security screening depends on the type of entity utilising the scanners, he explains. For example, cargo operators such as Swissport require that large pallets are screened efficiently and at high speed, with absolute accuracy. This requires a large-tunnel machine with dual view capability.
Customers requiring normal handbags and other handheld items would require a smaller tunnel size. "Our machines range from small tunnel sizes (53 cm x 35 cm) right up to our large cargo machines (1,8 m x 1,8 m). We have found our smaller 60 cm x 40 cm tunnel (the XIS6040 model) to be extremely popular, as well as varying sizes in between. Our large tunnel cargo machine achieves in excess of 52 mm solid steel penetration, making this one of the best in the market. Combined with DualView and 6-colour technology (proprietary to Astrophysics) these machines are highly sought after in the market," says Dixon.
When it comes to providing confidence that the equipment used is safe and meets the safety standards and regulations that go along with that, Dixon assures that all X-ray scanning equipment from its supplier Astrophysics is ISO approved and certified, and certificates are supplied to the customer in this regard.
"All Department of Health requirements are attended to by XPro on behalf of the customer, at no extra cost," he continues. "XPro performs regular preventative maintenance on these machines and utilises the correct radiation meters in order to ensure the safety of the machines. Comprehensive (electronic) service call reports are supplied to the customer after each and every visit, and this includes X-ray radiation safety confirmation."
For more information contact:
Adani, +44 333 577 9813, easales@adanisystems.com, www.adanisystems.com
R&D Screening Technologies, +27 11 608 1504, charl@rdscreening.com, www.rdscreening.com
XPro Security Solutions, +27 11 028 2641, greg@xpro-ss.co.za, www.xpro-ss.co.za
Credit(s)
Further reading:
TAPA: The role of an effective treasury function in business risk management
June 2019, Technews Publishing , News
Neil Le Roux, the Founder of Diligent Advisors will speak at the TAPA SA (Transported Asset Protection Association) annual conference on 26 July 2019.
Read more...
---
From the Editor's desk: No really, take it seriously
July 2019, Technews Publishing , News
Cybersecurity is a topic that has been done to death in the media. The blanket coverage has been so great that people, even the few that realised the danger, have started to gloss over the issue, barely ...
Read more...
---
Residential Estate Security Conference 2019
July 2019, Technews Publishing , Calendar of Events
20 August 2019    Indaba Hotel, Fourways, Johannesburg    Following sold-out events in 2017 and 2018, Hi-Tech Security Solutions will once again be hosting a full-day conference covering residential estate ...
Read more...
---
iLegal 2019
July 2019, Technews Publishing , Calendar of Events
12 September 2019    Johannesburg, South Africa    iLegal, hosted by Dr Craig Donald and Hi-Tech Security Solutions, returns in 2019 with another full-day event covering insights and advice into a range of ...
Read more...
---
Social media and intelligence-led surveillance
July 2019, Leaderware , Editor's Choice, Integrated Solutions, Security Services & Risk Management
Social media has become a major feature of most people's lives in the last few years and they can be invaluable as a source of information for companies and security organisations.
Read more...
---
The 4th Industrial Revolution
July 2019, Wolfpack Information Risk , Editor's Choice, Cyber Security, Security Services & Risk Management, Industrial (Industry)
Most major industries have turned to and are reliant on technology to run their operations. This is a time of great promise, but also one of frightening peril.
Read more...
---
Fear of the unknown
July 2019, Kaspersky Lab , Cyber Security, Security Services & Risk Management
Fear of the unknown: while there's still interest in cryptocurrencies, just 19% locally understand how they work.
Read more...
---
Ingo Mutinelli moves to IDEMIA
July 2019, Technews Publishing, IDEMIA , Editor's Choice, News
IDEMIA, the security and identity management company has announced that Ingo Mutinelli will be taking on the post of regional sales director for the southern Africa region.
Read more...
---
TAPA EMEA appoints Thorsten Neumann as president and CEO
July 2019, TAPA (Transported Asset Protection Association) , News, Asset Management, EAS, RFID
The Transported Asset Protection Association (TAPA) has appointed Thorsten Neumann as its first full-time president & CEO.
Read more...
---
Residential Estate Security Conference 2019: Integrating man and machine for effective security and operations
July 2019, Technews Publishing , Editor's Choice, News, Residential Estate (Industry), Conferences & Events
The Residential Estate Security Conference 2019 will delve into how estates and their service providers can better integrate man and machine for more effective security and operations.
Read more...
---