printer friendly version
Is security restricting your function as a service?
April 2019 Access Control & Identity Management, Integrated Solutions
You can't deploy functions without the right security credentials. And they have a pretty massive identity access management (IAM) overhead when you consider that they're very useful for throwing together a bunch of business applications. These can range from processing the data from mobile apps, to stream processing, batch processing, extraction, transformation, loading (ETL) and more. Chat bots can also benefit from FaaS, as can Web apps, business logic, and IoT sensor message systems.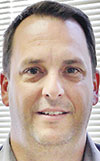 Tallen Harmsen
All of that IAM in the background can lead to a lot of 'Access Denied' exceptions. The developers know this, of course, so they're only too happy to circumvent the whole messy fuss by using IAM credentials that go ahead and give the functions full access to the APIs.
That's great because the functions, and ultimately the services and applications, work perfectly in the development environment. But it's a gaping hole in your security when it goes live and it's the kind of thing that security audits, particularly in highly regulated environments, tend to go beyond just frowning upon.
Security can be a real bottleneck in the FaaS environment that's supposed to ultimately make spawning prototypes, products and services on request for agile, nimble, business flexibility a fast and super slick process.
FaaS is supposed to make it easier to implement and consume the apps and services businesses need to be competitive. Many are customer facing so you can't have them ruin your customer experience. Nor can you have them expose customers' identities and other sensitive records to hackers.
Frictionless security based on smarter, machine learning algorithms can return the ease of use, and the painless speed of deployment and consumption to FaaS environments. And it can keep everything safe at the same time because you can trust that your security protocols will be implemented and maintained the way they should because they're no longer a mandated evil – they're just adopted.
Smarter, frictionless security uses machine learning algorithms to ensure optimal data accessibility, that people and systems are authenticated and validated, that their behaviour is within acceptable and defined parameters, and that the functions can operate seamlessly without interruption.
Frictionless security today is not the same as single sign on. It's a lot more than sign me on once then forget about me. Frictionless today means you or the system signs on then you're watched, your behaviour observed against learned and mandated procedures. That eliminates hackers being able to subvert systems to their nefarious will or having their own code replicate automatically and lock down systems in ransomware attacks, for example. Just as the attackers operate at the speed of automation so does frictionless security and it shuts the hackers' code down before it can spread.
But, most importantly, it eliminates the gate-keeping security checks that have previously been a fine balancing act for the developers. Those who aren't circumventing those roadblocks just so they can get the job done as they face pressures of their own.
Smart frictionless security today ensures you can deliver the application functions you need to serve the business functions that matter without impeding employees, partners and customers.
For more information contact IndigoCube, +27 11 759 5950, ziaan@indigocube.co.za, www.indigocube.co.za
Further reading:
A customised solution for backup power
August 2019, Specialised Battery Systems , News, Integrated Solutions
Specialised Battery Systems designed and implemented a bespoke solution for Stallion Security Electronics to deploy at almost any site.
Read more...
---
HID addresses identification challenges at ID4Africa
August 2019 , News, Access Control & Identity Management, Government and Parastatal (Industry)
Being able to verify people's identities is critical for a nation's growth and prosperity and yet HID says nearly half of all African citizens can't prove who they are to vote, travel freely and receive government benefits and services.
Read more...
---
Came acquires Turkish company Özak
August 2019, CAME BPT South Africa , News, Access Control & Identity Management
Came broadens its market horizons and signals growth and consolidation in the Middle East.
Read more...
---
Augmented security with drones
August 2019, Drone Guards , Editor's Choice, Integrated Solutions
Drone Guards is moving into an untapped market of using drones to secure residential estates and other high-value assets such as mines, farms and commercial properties.
Read more...
---
10 things to consider when shopping for a VMS
August 2019, Genetec , CCTV, Surveillance & Remote Monitoring, Integrated Solutions
Today's video management systems (VMS) provide a wide range of tools and capabilities that help make security personnel more efficient by allowing them to focus on what really matters.
Read more...
---
The benefits of electronic visitor management
August 2019, Powell Tronics , Access Control & Identity Management, Residential Estate (Industry)
Access control is a critical aspect of estate security as it represents the controls put in place to restrict entry (and possibly exit) along the outer boundary of the location.
Read more...
---
Addressing risks by means of access control layout and design
August 2019 , Access Control & Identity Management, Security Services & Risk Management
In order to develop a suitable, practical and appropriate security system for any organisation, it is essential to first develop a master security and life safety plan strategy.
Read more...
---
Secure hands-free access
August 2019, Suprema , Access Control & Identity Management, Residential Estate (Industry)
Suprema's facial biometric terminals bring no-touch access into secure residential estates, high-rise apartments and luxury homes providing fast, easy and intuitive user authentication with the added benefit of hygiene.
Read more...
---
MorphoAccess Sigma Extreme
August 2019, IDEMIA , Products, Access Control & Identity Management
MorphoAccess Sigma Extreme from IDEMIA is a touchscreen device with multiple recognition device interfaces (NFC chip reader, PIN and BioPIN codes, contactless card readers).
Read more...
---
Outdoor access terminals
August 2019, Suprema , Access Control & Identity Management, Residential Estate (Industry), Products
Rugged, dust- and weather-proof access control solutions that provide exceptional durability in extreme conditions is a strong requirement for many residential estates.
Read more...
---