printer friendly version
Secure parking on major routes
February 2019 Editor's Choice, Asset Management, EAS, RFID, Security Services & Risk Management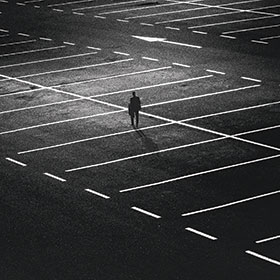 One of the problems of hauling goods by road is that drivers have to stop and rest or even overnight while on the job. Given South Africa's crime situation, stopping to rest offers criminals an easy opportunity to steal vehicles and/or goods and can add to the stress of long hauls.
Addressing this concern, Zimele has been operating truck stops since 2001 and currently has six stops on the N3. More than merely providing a place to park, the company has designed its stops to be secure, giving drivers (and their employers) a safe spot to park and take a breather in its facilities.
Phambili Gama, COO of Zimele Investment Enterprise Company, says that the company realised that many truck stops in the country are not designed for security, so it did its homework when it came to deciding how to secure these locations. The company went over to Europe and the UK to see how those countries managed their truck stops and brought their best practices and standards back to SA.
Standards the company looked at included TAPA (Transport Asset Protection Association) and ESPORG (the European Secure Parking Organisation). The security solutions Gama came back with included providing for issues such as secure fencing, access control, surveillance and lighting, as well as the correct team of people on each site.
The resulting Zimele Truck Stops have therefore been designed to not only provide a secure location for drivers, but also a comfortable place to relax. Zimele has been successful in managing the crime these locations attract and the company is planning on expanding and building additional stops on other high-traffic routes over the next two years. Routes earmarked for development include two sites on the N1, one on the N11 and one on the R103.
Overall, Zimele can now accommodate up to 450 trucks in secure zones across its six sites, with scope to grow.
Current security issues
Speaking to Hi-Tech Security Solutions, Gama notes that while the security of the truck stops is always under review, there are still issues the company has to deal with on a daily basis, which vary according to the location. Moreover, these are not always the expected security issues such as hijacking or theft.
One of his top challenges is prostitution. This is a difficult problem to monitor as drivers may bring a lady of the night into the truck stop, saying it is their wife. The individual will then be in the safe zone and can canvas for more business at a later time. These ladies also sometimes work with criminal syndicates and pass information on about who or what is on site or what the security procedures are.
Zimele has guards on patrol on the lookout for people that shouldn't be there, and they have also started taking names and IDs as trucks arrive to facilitate tracking them if required, but it is a difficult problem to control.
Another issue is trucks parking outside the truck stops. In some cases truck owners don't want to pay to have their drivers and vehicles in a safe location so the trucks are parked outside the facilities, benefiting from the lighting provided by Zimele. The police don't always remove trucks parked illegally and this can give rise to prostitutes operating on the perimeter of these truck stops, as well as crimes such as diesel or tyre theft.
Another problem caused by these trucks is that they have in the past claimed to have parked in the truck stop when something was stolen. Unfortunately for them, the security processes Zimele has in place can easily prove they did not enter the truck stop, which has discouraged too many of these cases.
Then there is the issue of smaller thefts which do occur within the truck stops, primarily driver-to-driver theft. Items such as fire extinguishers can go missing and some drivers might try to help themselves to diesel from other trucks – cameras can't cover the alleys between every truck parked at the stop and neither can the guard patrols cover everything all the time, which sometimes allows for these problems. However, Gama says the company has clamped down heavily on these types of issues and has been able to address the majority of these problems.
In the past, Zimele also dealt with drivers not paying and producing fake parking receipts. However, adding security measures to the receipts put an end to that and the company will soon roll out a secure mobile app that will allow drivers to book parking in advance and pay electronically.
Gama explains this is part of Zimele's drive to use technology to further automate its customer service and security processes. The result will be more truck stops where people can relax in a secure environment without worrying about the safety of their vehicles or the goods in transit – or themselves.
For more information contact Zimele Investment Enterprise Company, +27 11 453 5023, www.zrs.co.za
Further reading:
FortiGuard labs reports disruptive shift of cyber threats
Issue 1 2021 , Editor's Choice
Threat intelligence from the second half of 2020 demonstrates an unprecedented cyber-threat landscape where cyber adversaries maximised the constantly expanding attack surface to scale threat efforts around the world. Adversaries proved to be highly adaptable, creating waves of disruptive and sophisticated attacks.
Read more...
---
The year resilience paid off
Issue 8 2020 , Editor's Choice, Security Services & Risk Management
Hi-Tech Security Solutions spoke to Michael Davies about business continuity and resilience in a year when everything was put to the test.
Read more...
---
Retail solutions beyond security
Issue 8 2020, Axis Communications SA, Technews Publishing, Hikvision South Africa , Editor's Choice, CCTV, Surveillance & Remote Monitoring
The need for security technology to deliver more than videos of people falling or stealing from retail stores is greater than ever.
Read more...
---
Smart healthcare
Issue 2 2021 , Editor's Choice
In the past year, hospitals, elder care and other healthcare facilities have found themselves overwhelmed with new patients, COVID-19 regulations and other side effects of the pandemic. As efforts focused ...
Read more...
---
Platform-based access management solution
Issue 2 2021, ASSA ABLOY South Africa , Editor's Choice
Available in South Africa and throughout sub-Saharan Africa, new Incedo Business connects all your security software and hardware within one platform. You can easily scale it up or down, based on your needs, to keep your people moving and your business growing.
Read more...
---
FS Systems celebrates 50 years
Issue 2 2021 , Editor's Choice
This year, FS Systems celebrates 50 years in the fire detection and enterprise security market, successfully executing projects in over nine countries in Africa and LATAM.
Read more...
---
Formative AI and distributed cloud among four megatrends revealed at MIPS 2021
Issue 2 2021, Milestone Systems , Editor's Choice
Almost 4000 participants representing end customers, technology partners and media from across the globe attended the first virtual MIPS conference, held over two days in March 2021.
Read more...
---
Kiss passwords G00dby3
Issue 2 2021 , Editor's Choice
Cisco Secure has unveiled infrastructure agnostic, passwordless authentication by Duo which enables enterprise users to skip the password and securely log into cloud applications via security keys or biometrics built into modern laptops and smartphones.
Read more...
---
200 000 daily access transactions
Issue 2 2021, Impro Technologies , Editor's Choice
The University of KwaZulu-Natal's legacy access control system was suffering from increasingly limited support, both in terms of hardware and software, with maintenance becoming a pressing concern as it on-boards approximately 9000 new students each year across five campuses.
Read more...
---
Do not take the bait
Issue 2 2021 , Editor's Choice
Banks are unable to fully protect consumers from falling prey to the tactics used by fraudsters to obtain confidential information such as banking details, card information and one-time-pins.
Read more...
---